Happy 4th of July! Since we opened our pre-beta doors two weeks ago, we've welcomed hundreds of users. And their insightful feedback and support has helped us build a better site. So what have we been up to this week?

Pride Weekend
This past weekend, Yeni and I took to the streets to let the LGBTQ community know how proud Mesh is to welcome everyone. We  walked with pride in the Dyke March on Saturday, and cheered everyone on during the Pride Parade on Sunday. The outpour of love was amazing, and we were happy to be a part of it all.
Updates & Improvements
As our user base continues to grow, our development team has been working tirelessly around the clock to make Mesh the best free online dating site available. Here are a few highlights of the improvements made this week:

More Bugs Fixed
We've been nixing technical issues, ensuring a better mobile experience, improved photo uploader and more.

Expanded Identification Options
To quote our co-founder, Yeni, "It will never take a petition to get us to listen." We heard your feedback and expanded our original identification options to include "non-binary" as a gender, on top of our original "transgender" and "queer.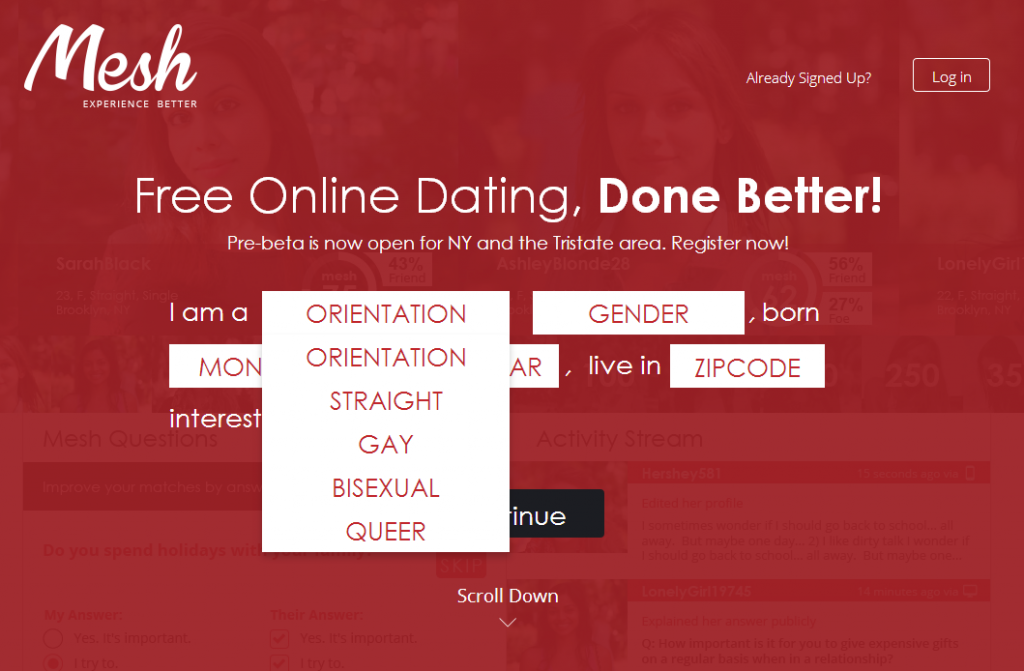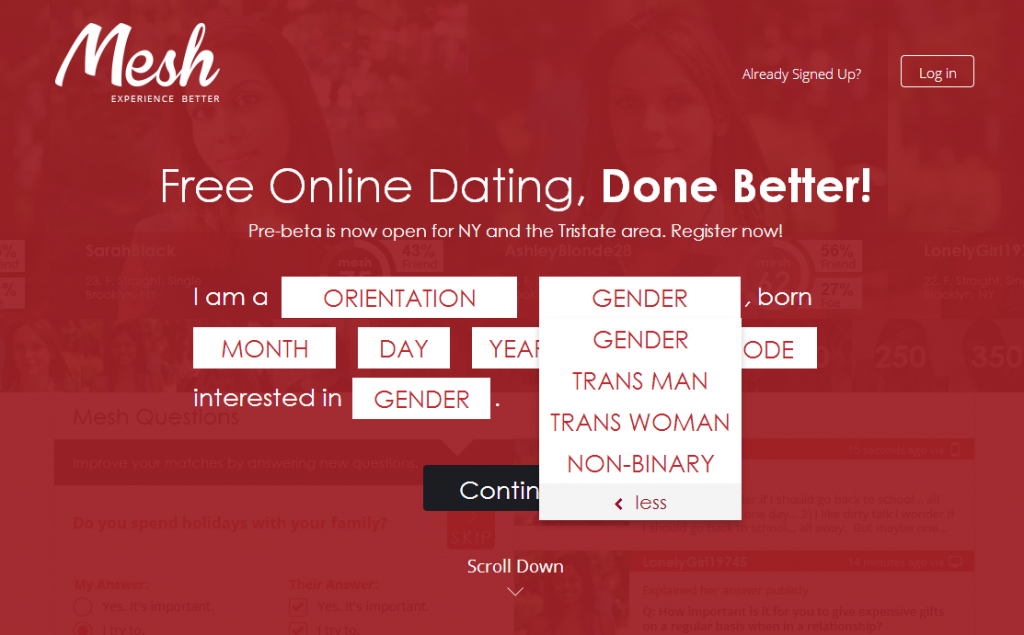 Keep an eye out for more updates and new features over the coming months. Have questions? You can always reach us at info@meshbetter.com. We're listening.взять срочный займ на карту без отказавзять кредит онлайн