Every big city has hostels, and those hostels are teaming with two things:  hot international men and occasional bed bug infestations.  I'll be focusing on the men here.  I have traveled all over the world and I find hostels to be like a second home. "Oh you're from Germany?  I was at October Fest in Munich last year."  "Oh, you're from China?  I taught a summer camp in Shenzhen."  "You're from London?  What're your thoughts on the current state of gentrification?"  I guess you can say I am the master of small talk.  But not everyone is and sometimes chit chat is downright painful.
How do you break the ice with a woman from a different culture? How do you warm up to a man you just met who doesn't speak your language well? What is wingman in French? The following story is a great example of what not to do when meeting someone for the first time who is from another culture.
My visiting Korean American friend Erin had brought me to Ange Noir, a trendy bar/cafe near her hostel to play wingman/escape plan to her potential tourist hookup, to a tall, handsome French man name Roman who had messaged her the night before.  Erin has a thing for thick accents and her last boyfriend hailed from Berlin.
At first glance, everything matched up. His profile photos had not lied. He told us he was a baker and was in the city to interview for a famous patisserie. There were so many ou's and ooo's in his vowels, you could have sworn he was still speaking French. I don't claim to know much French, but  I can decipher just about any accent. Erin, on the other hand,  couldn't understand a word he was saying.
"Where are you from?" Roman asked.
"I'm American. I was raised in New York but I was born in Korea," Erin said.
"China?" he asked.
"Korea."
"Ah, ah Korea. You are Asianic?" he said nodding. "When do you come? When America?"
"Excuse me? What? It's Asian. Asian," she said leaning in.
"When did you come to America?" I repeated for him.
"Oh! When I was 5 years old."
"Oh Yes! When you were five years you come here!" He exclaimed.
"Yes," Erin smiled nervously.
Now imagine everything you just read happening but at a pace about 10 times slower.  At least he was coherent, which was good.  He was definitely making an effort to talk to her – language barrier be damned! She was also being a good sport.  She wasn't going to give up easily. I mean, this was a hot French guy who kneads bread with his own two hands.
Roman shifted the conversation to his musical preferences.
"You like Seeen-deee Lopper?" he asked.
"Cindy Lauper?" I translated.
"I don't know," Erin said, "Who's that?"
C'mon, Erin. Never one to be shy,  I belted out the chorus of "Girls Just Want to have Fun."
"Oh yeah," she said, "that's really old. Who else do you like?"
"Nehr-vah-nah."
"Nirvana?" I presumed.
At this point Erin was so frustrated she turned to me asking how I was understanding anything Roman was saying.
"You know Tahm Pit-ee?" Roman said.
"Who?" she asked.
"Tahm Pit -ee, "American Girl.""
After a quick search, I played the song by Tom Petty from the youtube app on my phone to spare us all more singing.
The song began and for a moment it got romantic. They stared into each other's eyes and Tom Petty's smooth, dulcet tones filled the air. This was what they needed to do. Stop talking and just connect. Just enjoy each other without any pressure of being charming or witty.
And then?
"Ok, you can turn it off," Roman interrupted.
No Roman NO! This is a bad move, BAD MOVE!
"Yeah, that song's really old, too," Erin said. Good one Erin, I thought.  We all know that when someone is sharing something they like with a stranger they just met and whom they want to impress, they want it dismissed as being out of date.
"What do you know about Korea?" she tried.
"Um, I don't know. Tell me a famous song or movie. Maybe I know it."
"I think all the famous songs and movies are only known in Asia," she said.
"Gangnam Style," I suggested, referring to the mega-one-hit-wonder of 2012. Feel free to let it wash over you as the background track to the rest of this story.
"Oh yes!" she screamed, "Gangam style. You must know this song."
"Hmmm, no," Roman said. We sang the chorus and nothing registered on his face. Psy's music video literally has billions of clicks. Maybe France just wasn't into it.
Guess that meant it was time to test Erin's cultural knowledge. "What do you know about France?" he asked.
"I took a French history class in college," she said, shifting in her seat. "I know its history."
"You know Serge Gainsbourg?" he asked.
"Who?"  she asked.
"Gainsbourg," he repeated slower.
I interjected to help her out. "1950s, 60s guitarist, very famous."
"Charlotte Gainsbourg?" he asked more desperate this time.
"Who?" she asked.
I interjected once more, "Actress and singer. She was in 'The Science of Sleep' and 'Nymphomaniac.'"
"I know Claude Monet," she asserted. "And impressionism."
"Ah! You like Matisse? I really love Matisse."
"Who?"
…
I would like to pause this date to say how impressed I was with their determination to not let things like commonalities stand in their way of making "conversation."  Even if they didn't have one thing in common, it wasn't going to stop either one of them from dragging things on and on and on.  So they knew nothing about each other's cultures.  If both of them were desperate enough, they could hook up based on base human desires right?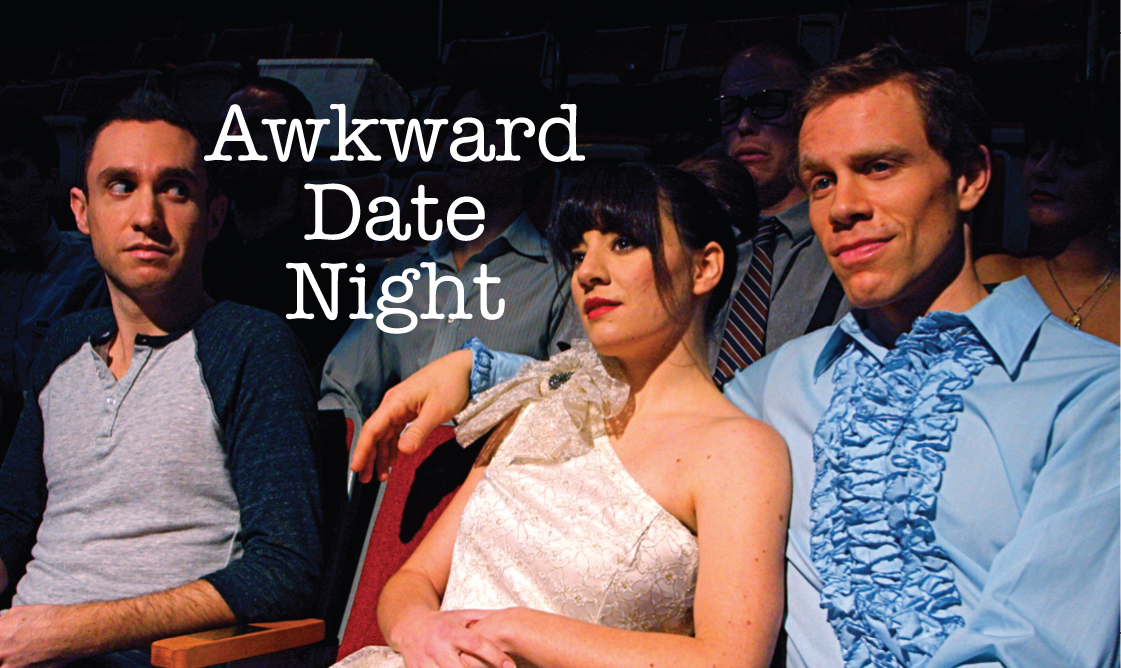 Perhaps with this in mind, Roman made a grab for her hand and said this chestnut.
"You know? French people are very erotic in our movies and music. You like erotic films?"
Too straightforward, Roman, you beautiful idiot.
"I don't like erotic films," Erin said taking her hand back.  "It's getting cold out here. Maybe we could go back inside?"
"I'm gonna have a smoke first," he said.
And that was it.  Date done.  Over.  She wanted to dash out of that place and go somewhere else. We did shots and moved on to the next bar, one with music so loud, no one would dare try and make conversation.  He did message her later that night asking if he could sleep with her.  She politely declined.
I can't tell you how frustrating it is to be the wing woman time and time again to friends who do zero research about their dates.  I mean, I knew everything Roman was talking about.  Matisse?  Yep.  Gainsburg?  Love him. Ceci n 'est pas une pipe, anyone?  Disney's "The Hunchback of Notre Dame?"  
Think of how much more interesting that conversation could have been if she had just googled "Things that are super French" the night before.  I just did it right now. "10 French Slang Phrases You'll Never Learn in School." And guess what?  Number 7 is funny.  Parler comme une vache espagnole.  It compares someone's terrible foreign language speaking to a Spanish cow.  What an interesting ice breaker!  She could have said, "Roman, what do the French have against Spanish cows?"
Obviously, Roman didn't do his homework either.  I don't know if he was ever completely clear that Korea was not China or some how apart of China or closely related to China. Maybe he thought his good looks were good enough to carry him through to the final round where the two drunk people resign themselves to "I Guess" sex.  Unfortunately, Erin wasn't feeling it.
So in the future, before embarking on a new date, do the research.  You could make some smooth talk happen and win the heart of a stereotypically handsome French man.  Except if you're the sad-best-friend wing woman.  In which case all this knowledge will leave you sitting as a third wheel of a terrible date, drinking yourself to death, lamenting "je déteste l'amour!"