Since we've opened our pre-beta doors, we've welcomed over 1,000 users, received thousands of invite requests, and have landed features in Glamour, Time Out New York and other major household publications.
So after six tireless weeks, we're happy to announce that Mesh will soon be entering beta mode, its next stage of growth. That means invitations will no longer be required for sign ups and access. It also means that we've upped our game and have seriously rethought and redesigned our infrastructure for a faster and more seamless user experience.
This journey's been nothing short of incredible. And with your helpful suggestions, Mesh is only getting better and better. So keep it coming!
Free Professional Photography Events
Early last week, we promised free professional photography sessions in Prospect Park and delivered. The turnout was fantastic and your outpour of encouragement was incredible. Thanks for the show of support!
We'll continue to hit up NYC summer events next week with other goodies, so don't forget to follow us on Facebook, Twitter, Google+ and the Mesh blog to keep track of where we'll be next!
Updates & Improvements
As our user base continues to grow, the development team has been working around the clock to make Mesh the best free online dating service possible. Here are a few highlights of the improvements made this week:
Quicker  Website Loading Time
Our development team has worked their magic so that photos, profiles and more now load in a snap. Finding that special someone already takes enough time. We won't make you wait any longer.
Updated Profile Interface
Your profile just got an upgrade! We've made a handful of small design updates that will give you a better overall look and feel.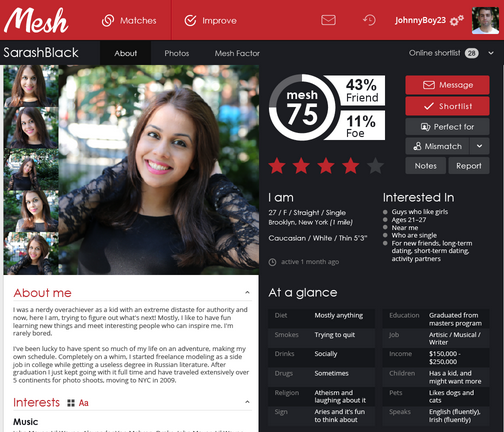 Easier & Faster Photo Publishing
With to your insightful feedback, we've shifted the image preview to the top, minimized the buttons, and boosted the speed of the upload to streamline the photo publishing process.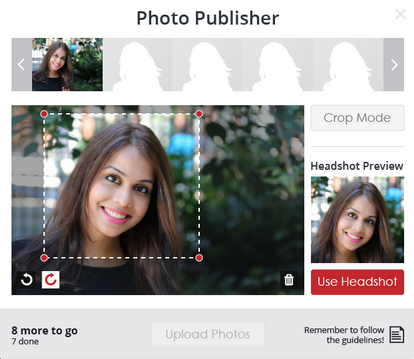 Mobile App Progress
Our design and development teams have been working together to make tremendous strides with our mobile apps. Sneak peek to come!
Keep an eye out for more updates and new features over the coming weeks. Have questions? You can always reach us at info@meshbetter.com. We're listening.