Ever wonder what it would be like to have Giada de Laurentiis or Bobby Flay prepare your Thanksgiving dinner? Well, Thanksgiving with my mom sure comes close! Mom's always been a foodie, and loves sharing her homemade gourmet cuisine with her family and guests. You won't see canned cranberry sauce, powder-whipped mash potatoes, or plain old green bean casserole served at her table. So I'm bringing some of her crowd pleasers to help spice up your Thanksgiving dinner this year!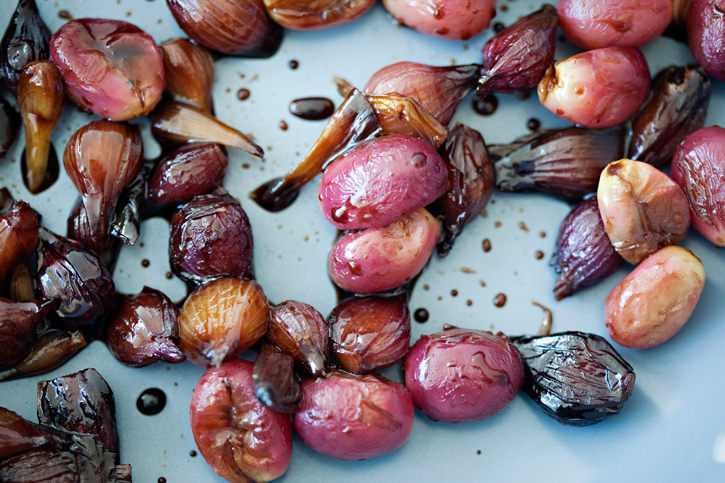 Balsamic Roasted Pearl Onions
Ingredients:
1/4 lbs fresh pearl onions
1/4 cup of balsamic vinegar
1 tablespoon of olive oil
Salt & Pepper
Steps:
Preheat oven to 450 degrees F.
Soak your fresh onions in warm water for 5 minutes to loosen the skins.
Use a knife to cut off the ends and peel the onions
Toss the onions and the vinegar and oil on a rimmed foil-lined baking sheet.
Season with salt and pepper.
Roast until onions are tender (About 25-30 Minutes) Stirring two or three times and roating the baking sheet half way through.
Serve, and enjoy!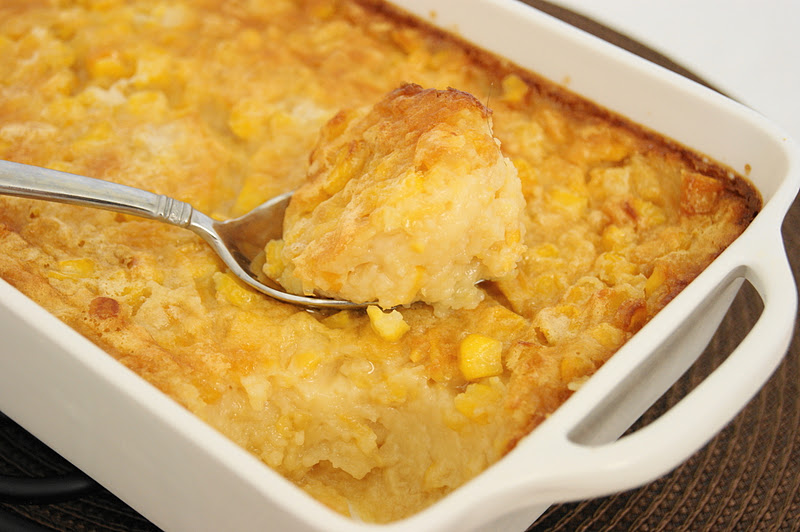 Corn Pudding
Ingredients:
1 1/2 sticks butter (salted or unsalted)
3 eggs, beaten
6 cans of corn (drained)
1 1/2 pints whipping cream
4 1.2 tablespoons brown sugar
6 tablespoons chives
3 cups of gold round crackers (crushed)
Steps:
Preheat oven to 350 Degrees F.
Mix crackers and butter in bowl
Mix the remaining ingredients in a casserole bowl but only add half the cracker mixture
Sprinkle the rest of the cracker mixture onto the top of the casserole dish
Bake for 30 minutes, serve and enjoy!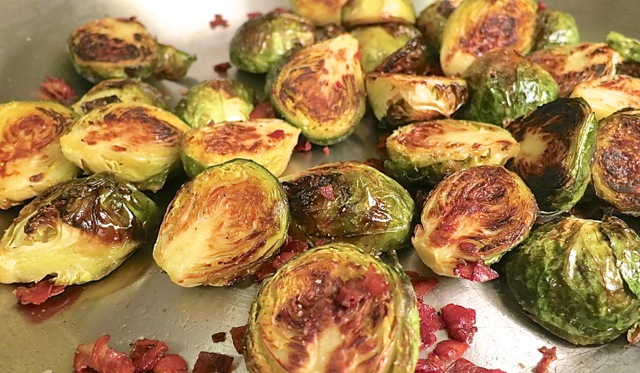 Roasted Brussels Sprouts with Pancetta
Ingredients:
3 tablespoons olive oil
1/2 lb sliced pancetta (Diced)
4 shallots (Thinly slice)
1 lb Brussel sprouts (Trimmed and halved)
2 tablespoons unsalted butter
1 lemon (Juiced)
Salt & freshly ground pepper
Steps:
Preheat the oven to 425 degrees F
Heat oil over medium heat in a roasting pan or large skillet
Add pancetta and cook until golden brown and crisp
Remove the pancetta to a plate lined with paper towels to drain the oil
Add the shallots to the pan and cook until soft
Add the Brussel sprouts to the pan
Season with salt and pepper
Roast in the oven until vegetables and cooked through and golden brown
Stir in the butter and lemon juice
Top off with the diced pancetta, serve and enjoy!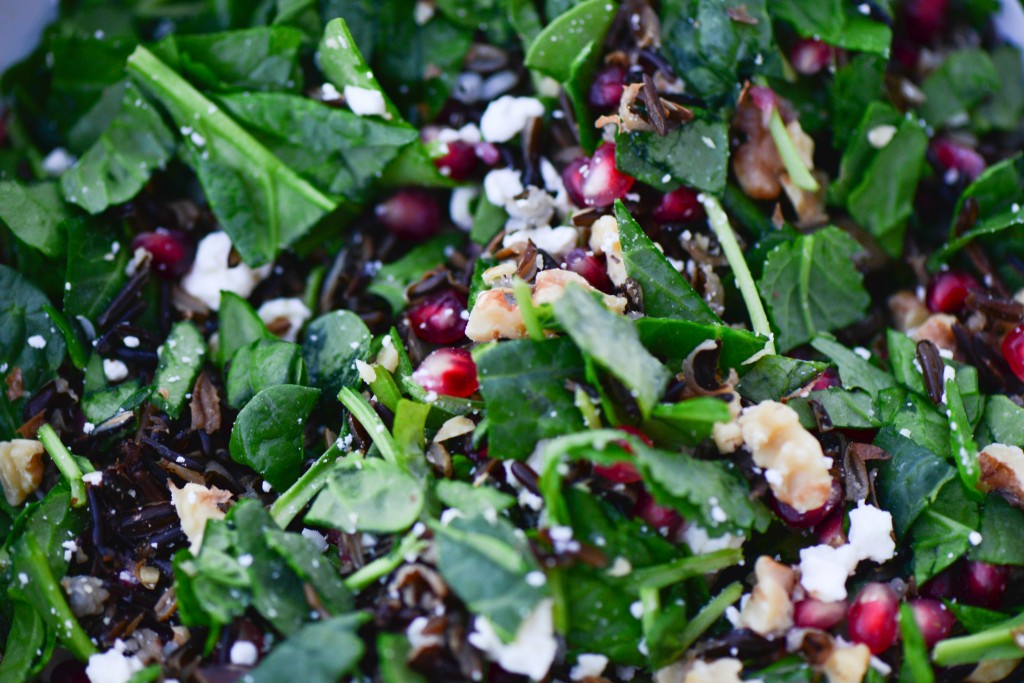 Pomegranate, Kale, and Wild Rice Salad with Walnuts and Feta
Ingredients for salad:
1 cup pomegranate seeds
2 cups chopped baby kale
2 cups cooked wild rice
1/4 cup toasted walnuts
1/4 cup feta cheese
Ingredients for dressing:
1/2 cup minced onion or shallot
2 tablespoons olive oil
2 tablespoons water
2 tablespoons honey
1/2 tablespoon apple cider vinegar
1/2 teaspoon salt
1 Orange (Juiced)
Steps:
Prepare the salad ingredients and chill in fridge while making the dressing
Mince the shallot and onion and sauté in 1/2 tablespoon of olive oil
When soft and fragrant, remove from heat and transfer to food processor
Pulse the onions or shallot with the remaining olive oil, water, apple cider vinegar, salt and orange juice until smooth and creamy
Taste, adjust and add additional olive oil or water to keep the mixture moving through the food processor
Remove salad ingredients from fridge
Toss the salad ingredients with the dressing just before serving
Enjoy!