Oh my God! I'm sick of dating!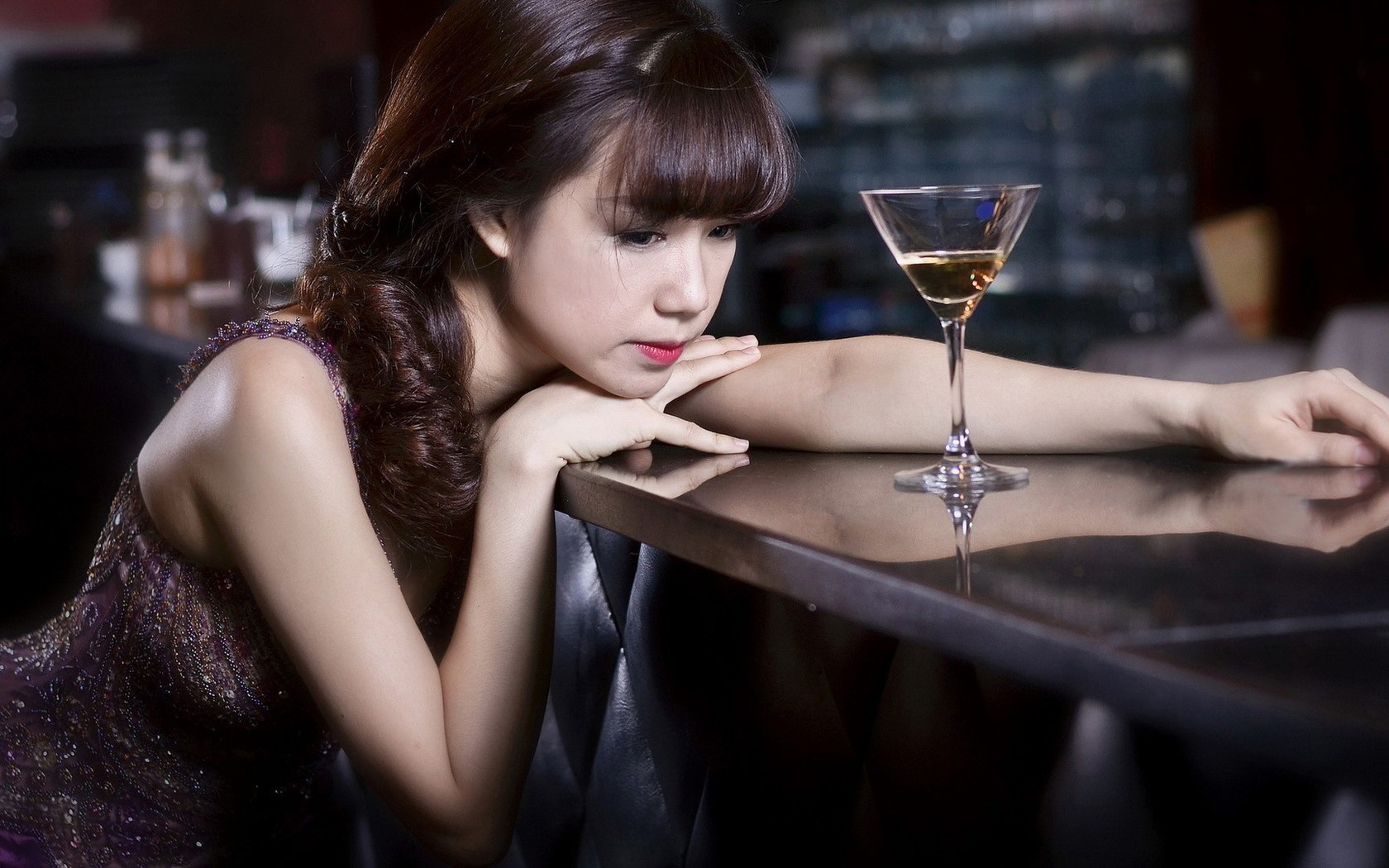 Nooooo. No that's not true. I'm sick of dating guys who don't really excite me beyond some nice arms or kissy lips or something. I did have a really nice date recently! "Sam" and I ate some Greek food and watched some stand up comedy. We made the mistake of telling the comedians we were on an online date and they made fun of us non-stop. It was funny, but I knew I wasn't going to go home with Sam. ;( (If you really want to know why, he had a big neck beard. This wasn't in any of his photos. Does this mean fraud?!)
The night would have been much more fun if I had just done the same stuff with my girlfriends!
I have great lady friends. A lot of them live in Flushing like me so you'd THINK we would hang out. You would be wrong! My friend Grace is so busy I don't think I've seen her since a New Year's party when she fell down a set of subway stairs. (Grace, your parents don't read this, right?)
I texted Grace this morning with this message.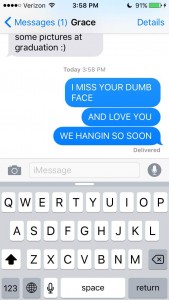 I don't always type in all caps, but when I do I really mean it!
I'm no expert, but I think there are some CLEAR SIGNS that it's time to SET DOWN the dating and PICK UP your lady friends
1. You think to yourself, "uuuugh, I'd better check my matches."
This is something I said out loud to myself yesterday. Online dating is supposed to be FUN, right? It's not supposed to make you feel like you agreed to do five other jobs when you're already working full-time. If it's too much, stop! Ask yourself: would you do another "job" for free? No? So why are you willing to make this a job?
2. Your friends are saying "we never see you!"

See that text I sent Grace above? The one full of love and support? There are lots of friends who could probably send me messages like that. Between my boyfriend Jihoon (we're in an open-ish relationship) and work and studying, I haven't hung out in a just chilling way in… months?
My nightmare situation would be my friends deciding I'm not worth the effort. Isn't that the saddest thing you've ever heard of? I want to be the first person my friends think of when they want to do fun stuff, not the last! I think I read somewhere once that people like people who plan stuff. I'm not a professional, but I need to get planning if I want my friendships to stay strong even during the busy times.
3. There's something you really really want to do.

My friends and I are going to NYC Comic Con in October. YAAS. I cannot WAIT. I. CANNOT. WAIT. But this isn't just Comic Con! Four of us are going as Sailor Scouts this year to celebrate the new third season of Sailor Moon Crystal. Obviously this means we have a lot to do if we're going to make our costumes (real cosplayers make their costumes dammit.) I don't want to feel like I'm carving into precious lady nerd time just by meeting guys I MIGHT get to have sex with! If it comes between me and my sisters, these misters are going to have to take a number.
I'm sure there's some sports comparison or something for you non-nerdy girls.
4. You're busy at work

I don't like to talk about my job. It's very not-fulfilling and just helps pay the rent blah blah blah. I'm getting my degree though and my parents aren't money bags and I have a job. Right now, it happens to be a season when my job is CRAAAAAAAAAAAAAAAAAAAAAZY. I get there and I'm running until the clock that tells me my life is back goes off. It really bothers me that my job is something that I have to think about when I'm not AT MY JOB, but that's the fact. If I want to keep it (and I … do… ) I need to focus on being the best employee possible. This means I can't really make with the dating sites as much as I would want to at the desk during the down time that used to exist.
Those of you whose jobs leave them with time to multi-task… I envy you.
5. You need some self-care
I think yesterday I ate… okay, here's the whole score. I had a waffle and some cold bacon from the night before (so sue me, I like night bacon) for breakfast. For lunch I had McDonald's because they have 2/$3 fries and chicken nuggets and that's a good bargain. For dinner I had a giant bag of potato chips and a not-quite-ripe avocado. I have a problem. There was also wine.
I know I need to take better care of myself, and that means working out, sleeping regular hours, making meals (or at least going over to my aunt's house where SHE makes meals) and making good decisions. It's hard to take care of myself when my typical date is 3-4 drinks and some making out with germy guys. Either my typical date needs to change (…naaaaaaaaahh) or I need to have fewer of those.
6. You're getting DESPERATE
After a couple of months of dating (I KNOW THAT'S NOT THAT LONG) I found myself REALLY wanting to make things work with Sam just because GOD I just want to get what I want out of this dating-with-a-boyfriend thing (mostly good sex) and WHY NOT SAM?
That's a BAD ATTITUDE.
See above! This should be fun! Desperation is smelly. Don't be a smelly desperation fish.
7. You just want to have a good time!

See those party people? They're partying because there's ONLY ONE GUY there, and he's androgynous so I wasn't sure if it was a guy at first. This is how it feels to be out at a club with your girls and Beyonce comes on. I want to have a good time and I know I'll have one with my girls. With a guy I meet online? Nooooooot so sure. Could be fun, could be a bust!
So there are the seven signs. Follow your gut, ladies! If this is work, put a pin in it until it isn't work anymore.
I have a date lined up for next Thursday. With my ladies!!!