Your friends are posting pictures of the first snowfalls of the season, but New York remains unseasonably warm. Take advantage of the above-zero temperatures and sunny skies with a walk around the New York Botanical Garden or Dyker Heights for some Christmas Lights, or retreat into the Natural History Museum for some educational fun!
Bronx Museum, 1040 Grand Concourse, 6:00 PM- 10:00 PM, Free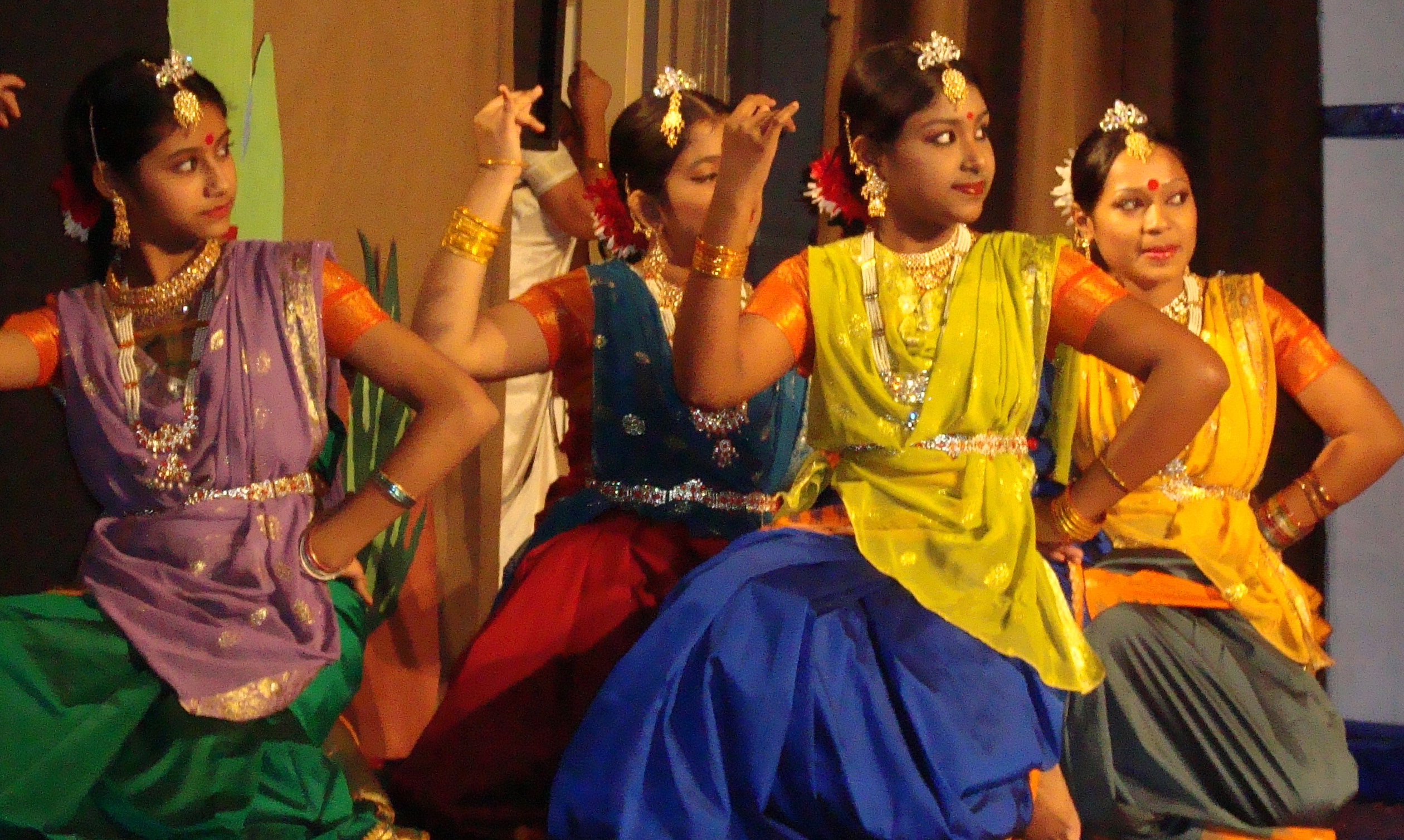 Music and dance performances combine with a photography exhibit titled Transitions: New Photography from Bangladesh. Curator Ayesha Akhtar leads tours through the exhibit. Free refreshments are served and visitors are welcome to join in a moderated discussion. Worth the trip just for a glimpse at some truly gorgeous outfits!
Chelsea Market, 75 9th Avenue, 10:00 AM- 7:00 PM (8:00 PM on Saturday), Free till you see a yarn sloth

Do you have a pillow with a bird on it? How about a tote bag with adorable little squares on it? Etsy is an unstoppable juggernaut of charm and whimsy and you might as well give in to your need to have more cute things in your home… or more cute things to casually gift that cute temp you've been eyeing. Hey, better yet, bring that temp along take advantage of this unseasonably warm weather we've been having to pop on your new artisanal hat and take a walk on the High Line. Cutely.
Magnet Theater, 254 West 29th St, 10:30 PM, $10

In a city clogged with improv, it can be hard to find something truly innovative. The Cast's premise is simple: it's a group of very talented individuals who dive into a specific genre every week, and destroy it with complete dedication. Their Wrestling Edition show featured women doing full body slams posting pictures of their bruises afterward. Their Dance Company edition featured gymnastic contorting. Other "editions" have included Children's Theater, Mamet, and Stand Up Open Mic. This week's promises "the live taping of a soap opera," and the Facebook event hints at ghosts, fake Spanish accents, and adopted daughters. Come early- this one gets crowded.
Jimmy's No. 43, 43 E 7th St, New York, NY 10003, 1:00-4:00 PM, $65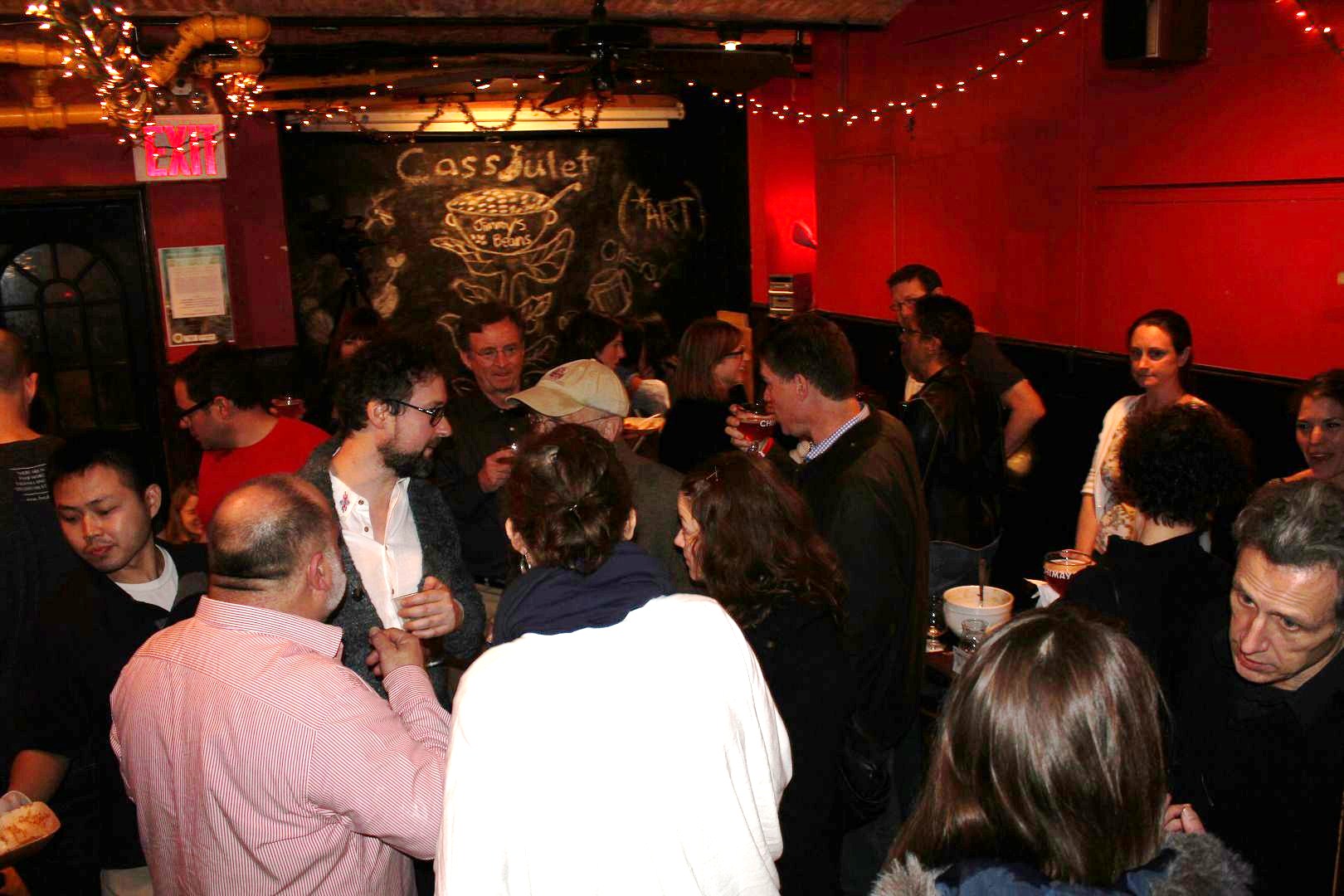 Treat yourself (and your partner, if you're feeling generous) to this all-inclusive Belgian beer event, featuring over 20 beers to sample and judge along with whole roasted hogs and vegetarian options. East Village staple Jimmy's No. 43 has lots of fun events happening this holiday season. If you're interested in their $25 unlimited servings Christmas Lunch you'd be wise to order early.
The American Museum of Natural History, Central Park West at 79th Street, 11:00 AM-4:00 PM, $17-$22 suggested admission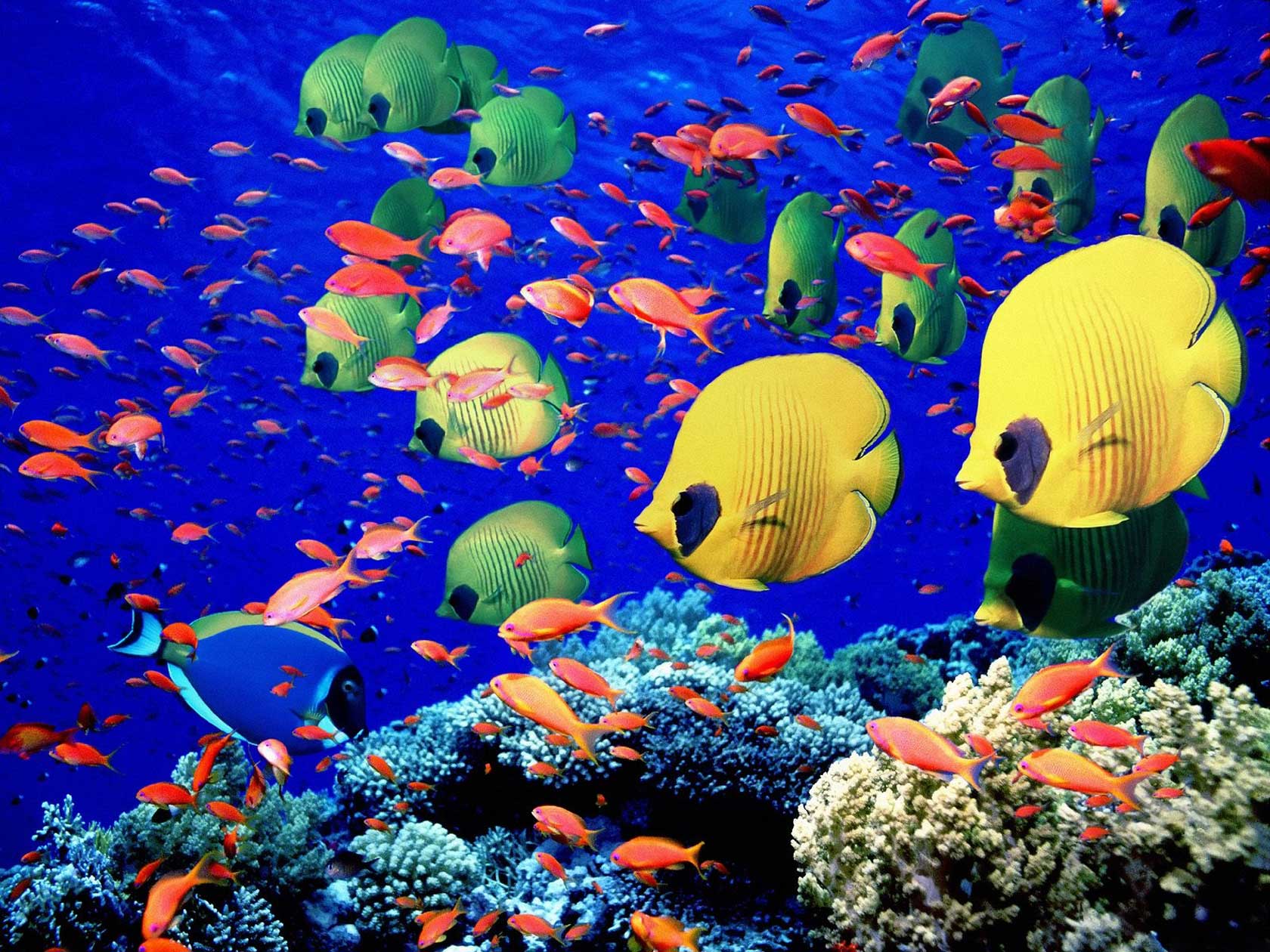 There are two excellent reasons to go to check this American Museum of Natural History's special exhibit. One, it'll be an exciting and educational romp featuring "performances, live animals and presentations." Two, you get to hang out with Fabien Cousteau, unnecessarily sexy grandson of famed oceanographic explorer Jacques-Yves Cousteau. Keep in mind that the AMNH is "pay what you will," but you don't want to look like a cheapskate who hates science in front of your date (or Fabien, who could be watching.)
New York Botanical Garden, 2900 Southern Blvd., 10:00 AM-6:00 PM, $20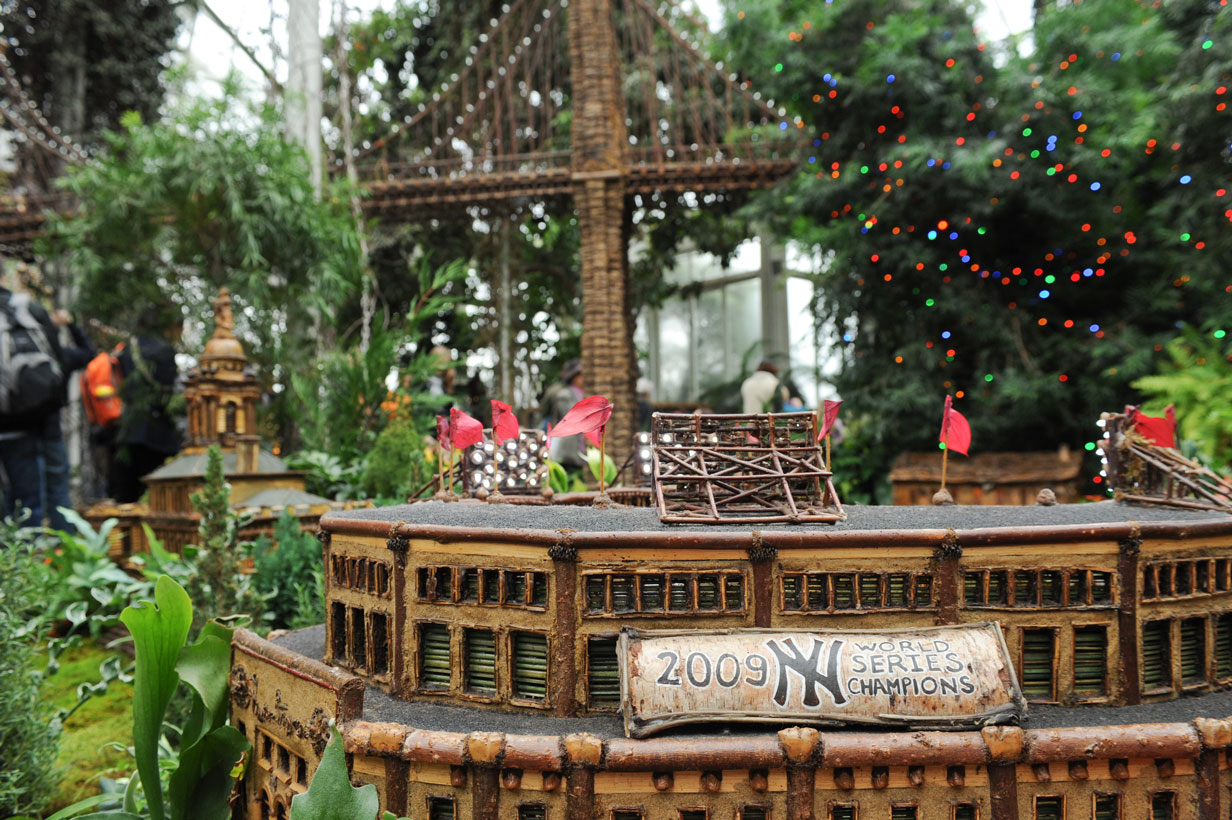 I have it on good authority that model train shows are not just for kids. Feel free to shove Little Skyler out of the way as you and some hot squeeze marvel at NYC's most famous landmarks made out of bark and leaves. If you get tired of this (though frankly, I don't see how you could) you can feel free to tromp around the garden's 250 acres, incredibly charming even without their signature leaves (taken for the model landmarks, I presume.)
Dyker Heights, apx 79th St to 86th St, from 11th Ave to 13th Ave, Free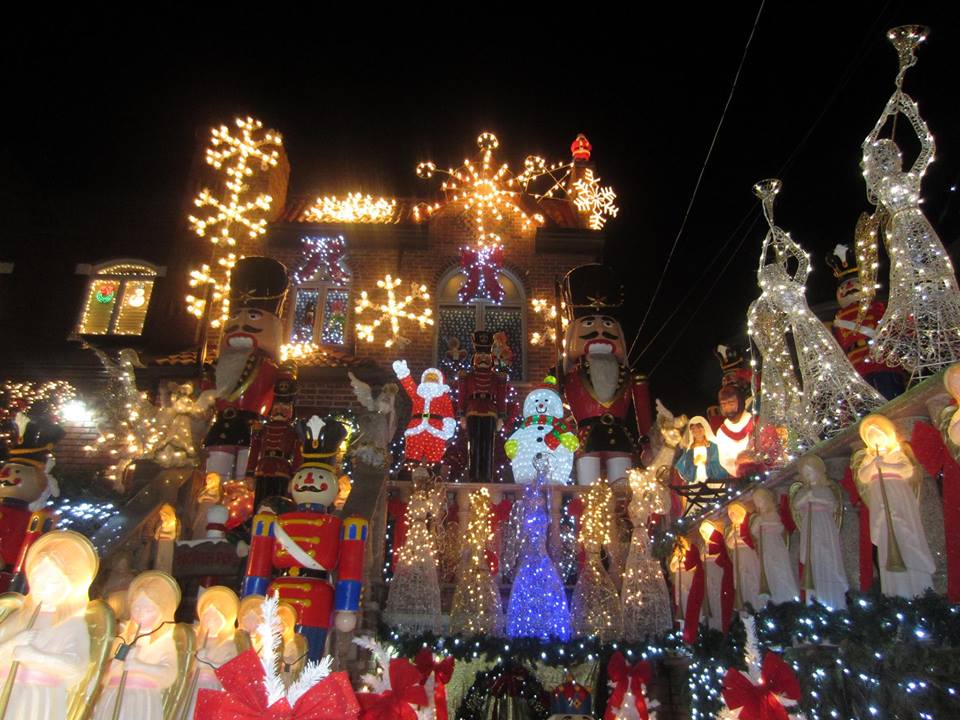 There is no such thing as subtlety in Dyker Heights during the month of December. Although some houses won't begin decorating until this weekend, there are already houses bedecked with angels who enjoy frolicking with snowmen. Make a night of exploring this old Italian neighborhood with a chicken parm from New Corner.
Discovery Times Square, 226 West 44th Street, 10:00 AM-8:00 PM, $28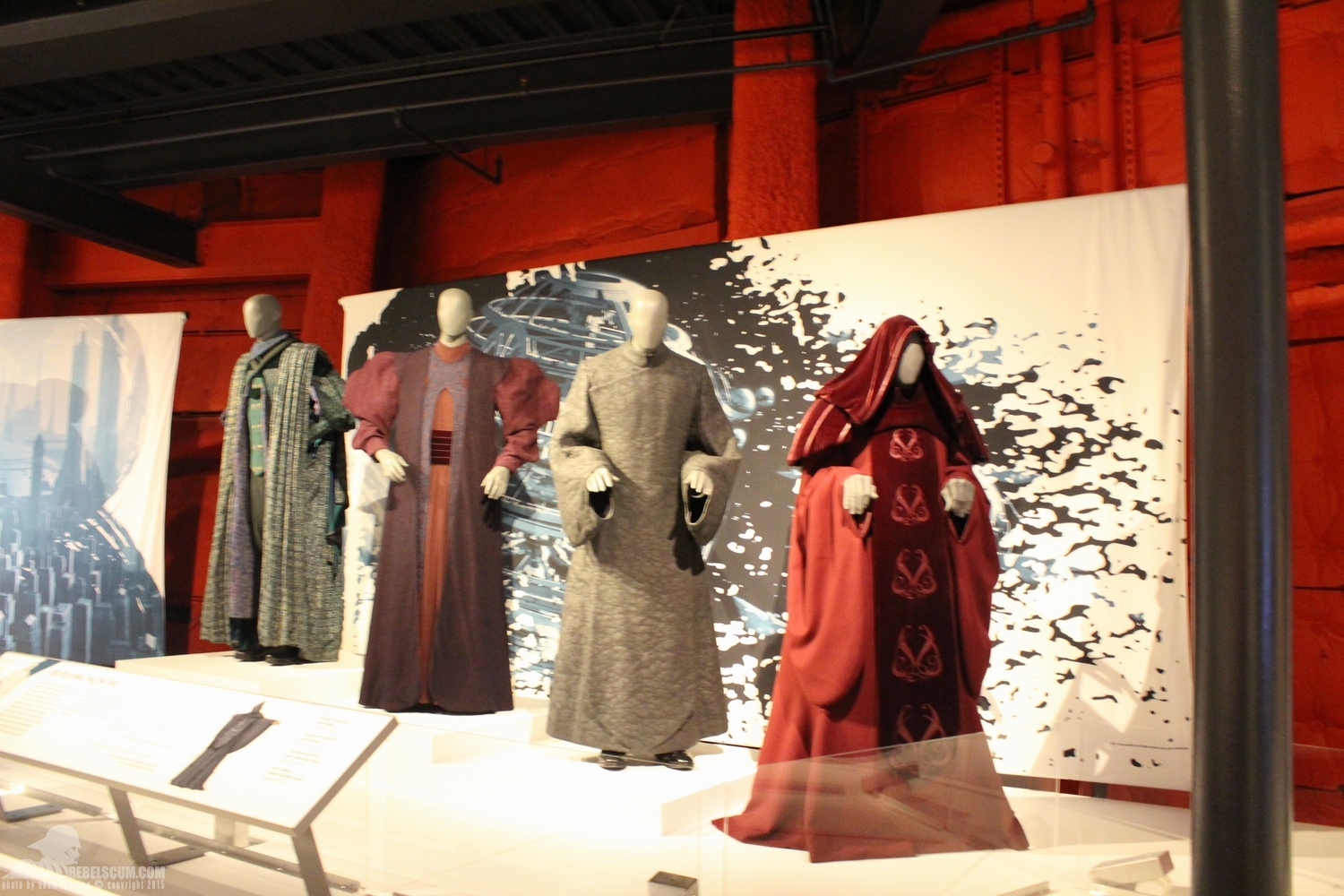 December 18th is quickly approaching, so get ready for the release of Episode VII by checking out some of the iconic pieces that made the original films such a part of our collective childhoods. It's all there, from Darth Vader's black mask to Leia's slave costume, you dirty dog. Curious about what Episode VII's going to look like? Check out seven new costumes from the upcoming film!
BAM Harvey Theater, 651 Fulton St, $20

Performed by famed dance company Urban Bush Women, this piece features music inspired by and based on John Coltrane's 1965 album A Love Supreme. This piece celebrates the 50th anniversary of the album's release and the 30th anniversary of the dance troupe. Let's face it: holiday lethargy has begun to set in and while we might choose spend the whole day in our pajamas, we should at least spend our nights watching astounding athletes use their bodies in amazing ways.