Please don't hate me, but it's supposed to snow this weekend. I know, I know, spring has been KNOCKING AT OUR DOORS this week and it's hard to think of retreating back inside. That's why we've got plenty of fun activities for you this week, from some Irish-American pub music to an improvised puppet show to Macaron Day. Enjoy it all, snow or no snow!
Cornelia Street Cafe, 29 Cornelia St, 9:00 – Midnight, $10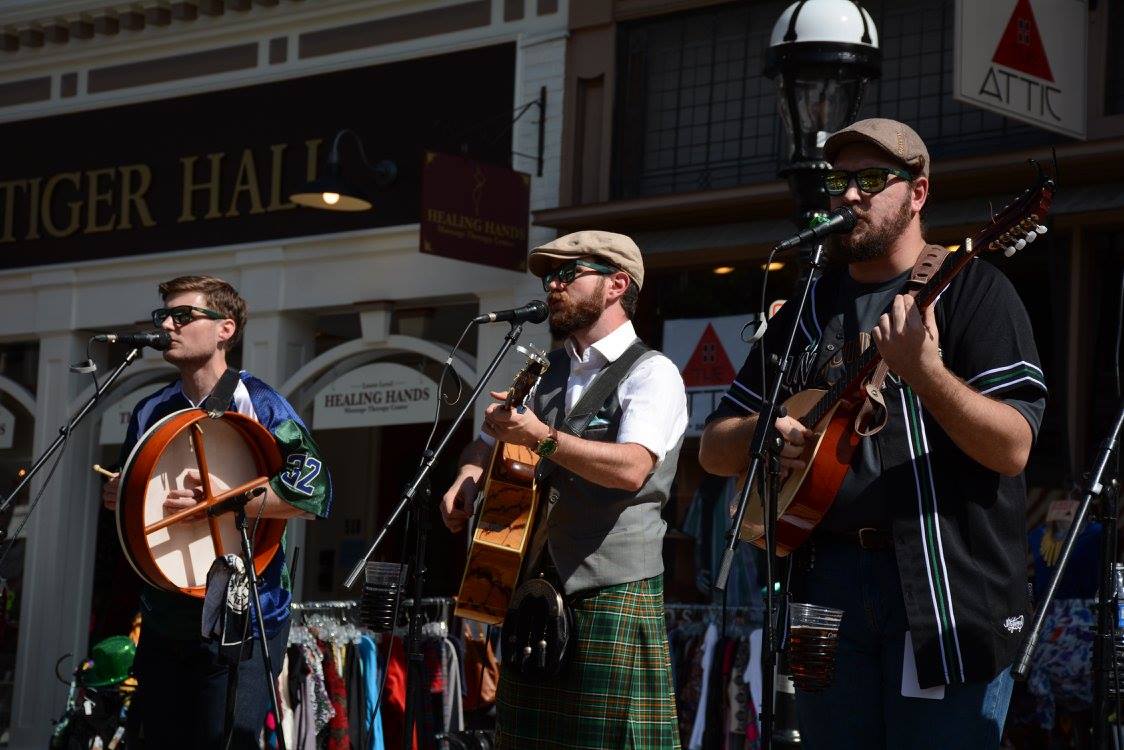 Irish-American pub band Rogue Diplomats understands that you're hungover. They also understand that your "Irish" celebration of St. Patrick's Day probably included drinking Guinness from a bottle in a cantina while the Mexican Top 40 *played, and you might be looking for a somewhat more authentic experience. Check out some of their music on their website and try telling me you don't want to go and sing along.
*This was my exact experience.
Various Locations, Greenpoint, Brooklyn, 7:00-10:00, Free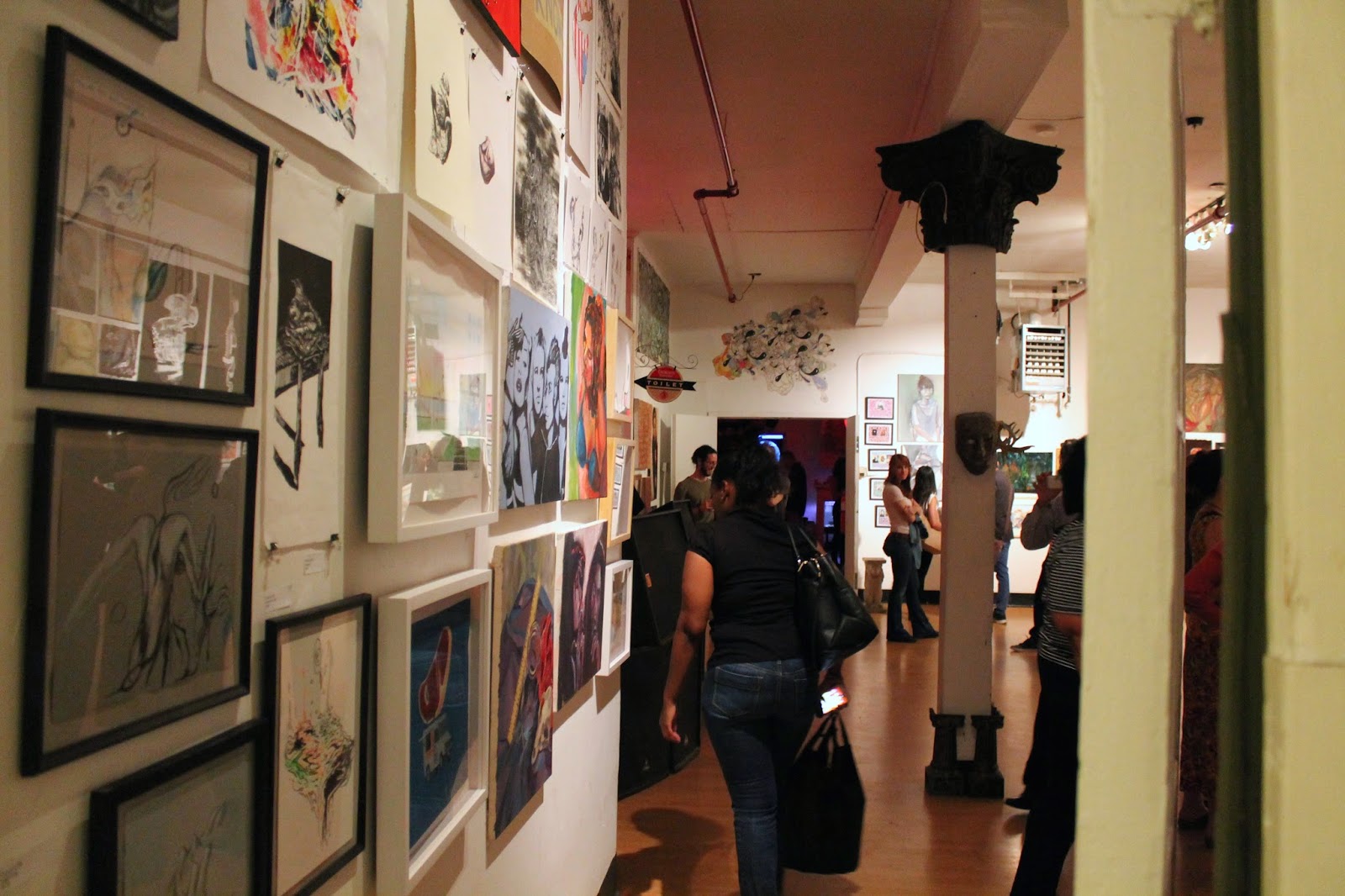 Greenpoint has a burgeoning art scene, and there's no better time to check it out than when the galleries open up late for your convenient perusing. There are twelve galleries participating in the later-than-usual art opportunity, which is the perfect number to check out without feeling overwhelmed by the tyranny of too much choice. Enjoy some yummy seafood while you're there!
Columbus Circle, 59th St, 12:00 PM, Free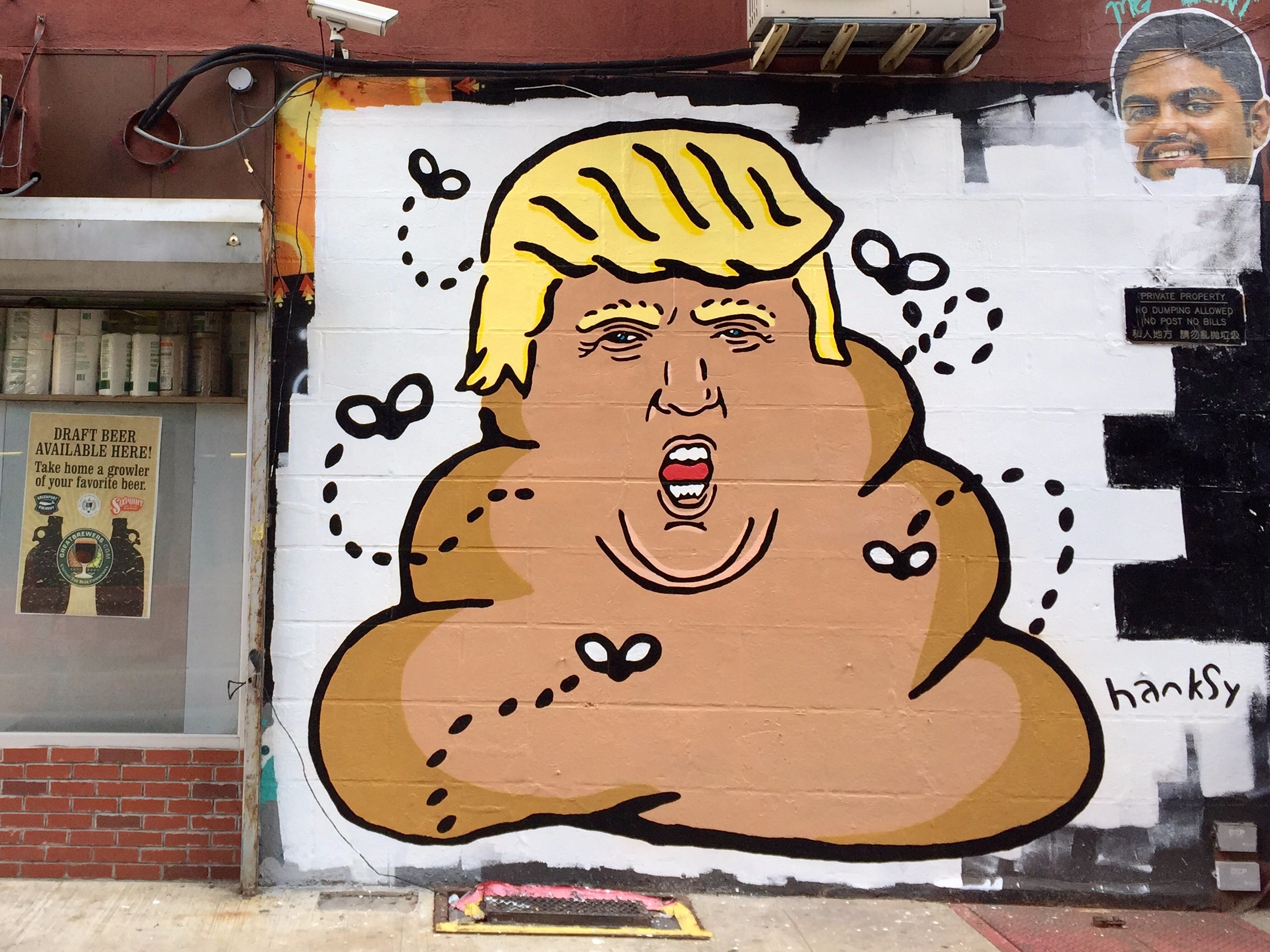 Are you and your sweetie seeking for more to bond about? How about a mutual hate for a man who wants to make a database of all Muslims until they stop being so goshdamned brown? Join your voices with those others who don't particularly think that if Mexico has to build a giant wall to keep them out that they should also have to build it. (Note: this reflects the political views of the author, and also all sane people.)
The People's Improv Theater, 123 E 24th St, 7:30-8:30, $10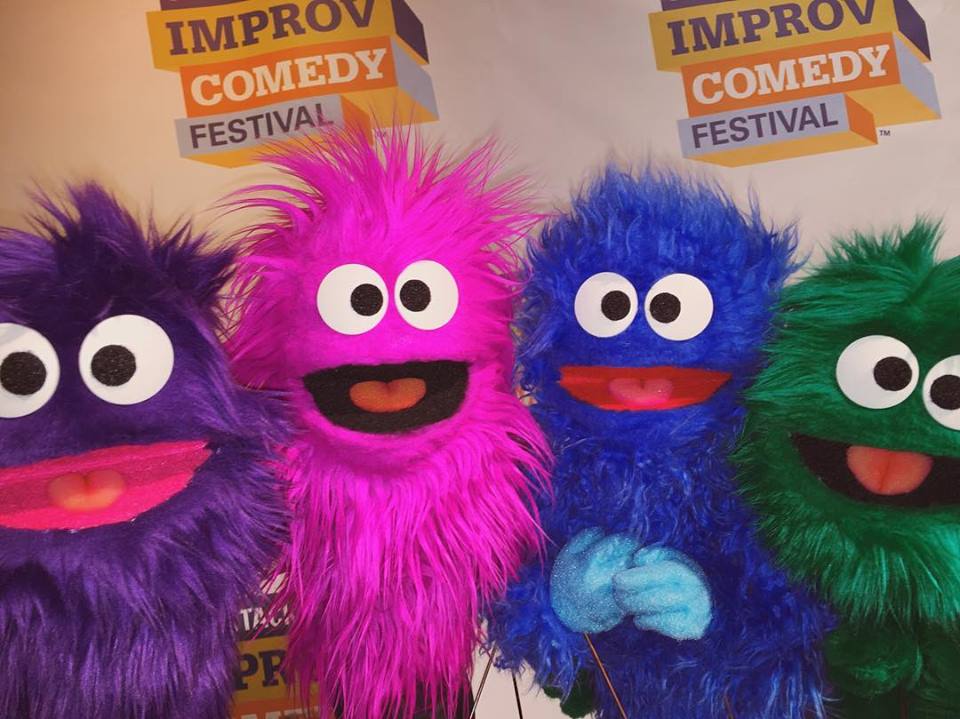 The Muppets have experienced a resurgence of love in the recent past, with movies and a brand new TV show, and of course this love and joy has spilled into the improv world. Check out the puppet stylings of Team Lopez on their YouTube promo to get a taste of the hilarity you can enjoy as part of the NYC Improv Festival! Of course there are lots of other great acts to check out along the way, so check out the lineup!
Various locations, NYC, Free (first macaron per location)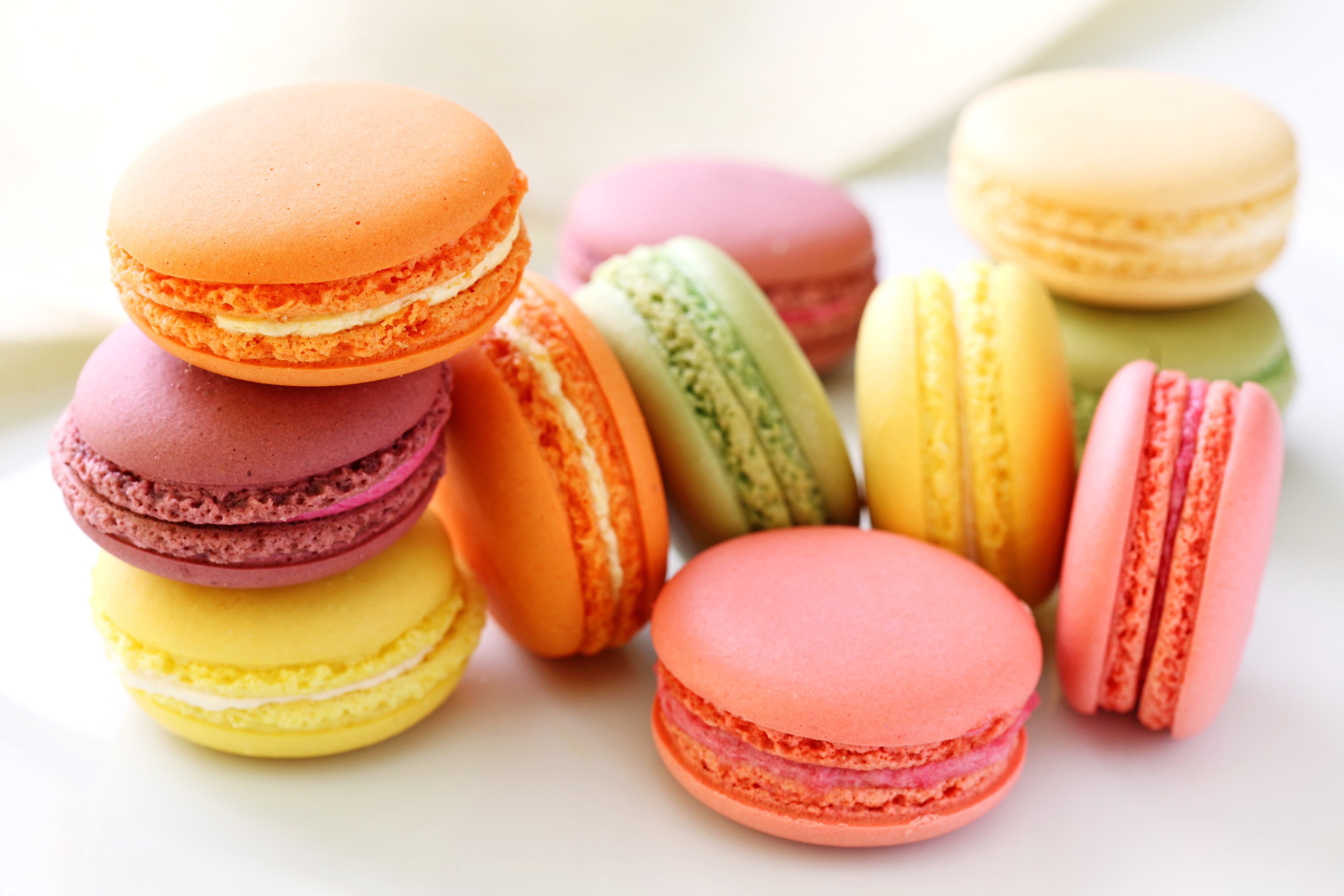 Want to eat macarons? What a stupid question; of course you do. Want to eat free maracons, for a great cost? Yeesh, no need to gnash your teeth at me, that's what the macarons are for! Celebrate the first day of spring (sssh… I heard it may snow) by chomping those sharp dentals into delicious treats, a portion of which goes to supporting City Harvest, a food rescue nonprofit. If you mention you're there for Macaron Day, your first macaron is free! The rest are up to you, my toothy friend.
Pioneers Bar, 138 W 29th St, 1:00 PM – 5:00 PM, Free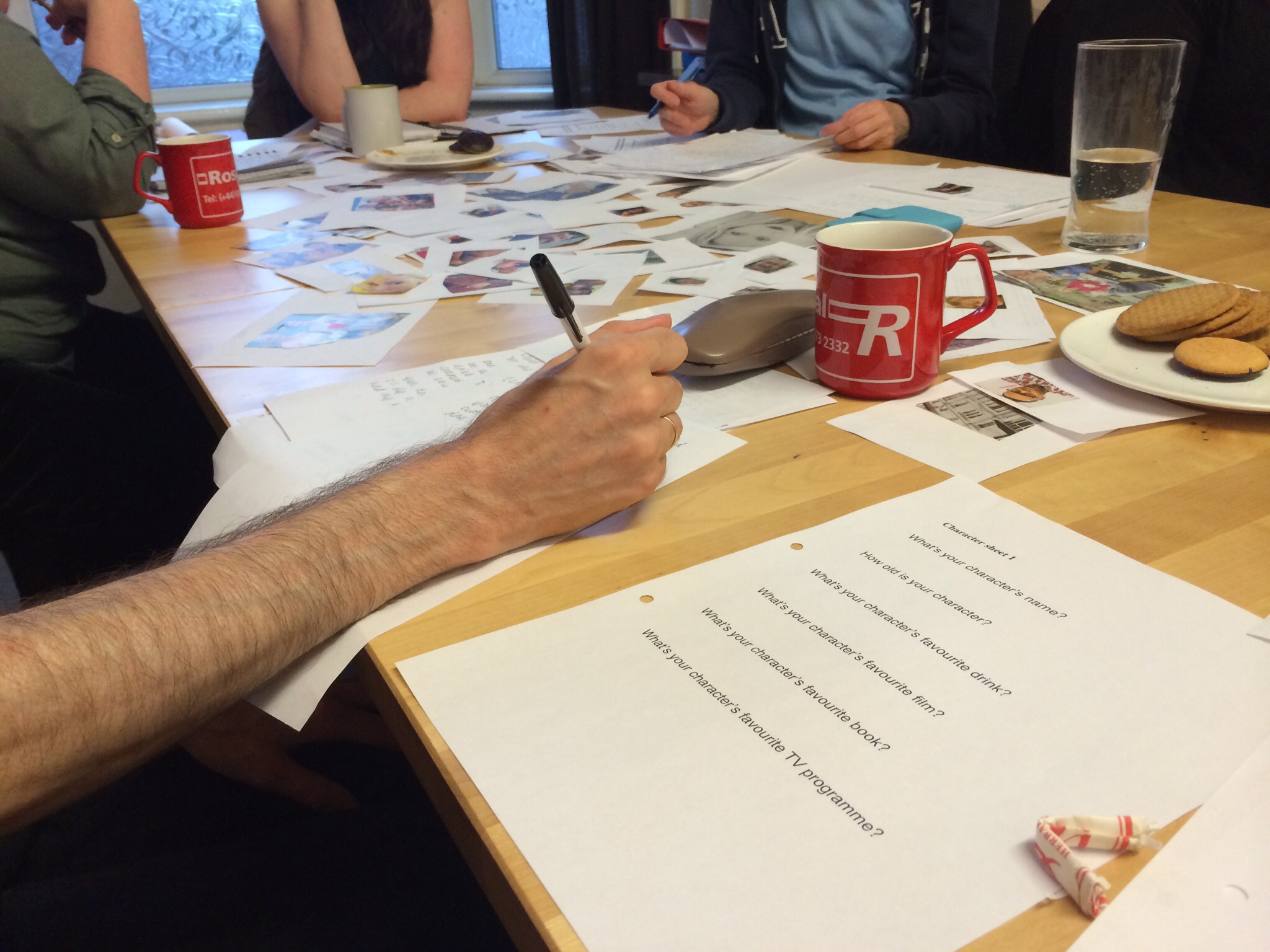 Have an idea bouncing around in your head for a TV show, but you've never talked about it out loud? Have you been glancing at your college creative writing notebook murmuring to yourself, "you know, that's not half bad" but not quite getting up the inspiration to do anything about it? Research shows that being part of a community of writers can often be what it takes for people to actually do anything about these inspirations, so why don't you and a sexy, bookish date head on over for a beer and a writer's meeting?
Boots and Saddle Drag Lounge, 100 7th Ave South, 8:00-10:00 PM, Free

Sometimes you want a polished drag queen, RuPaul's Drag Race style. A fishy queen who knows how to pull haute couture and high glamour. And then sometimes you want a trashy queen who knows how to throw shade and bring the camp.
Check out the legendary Ari Kiki this Tuesday and let us know which one she ends up being. 😉
10AK, 453 W 17th Street #1, 10:00 PM-?, $25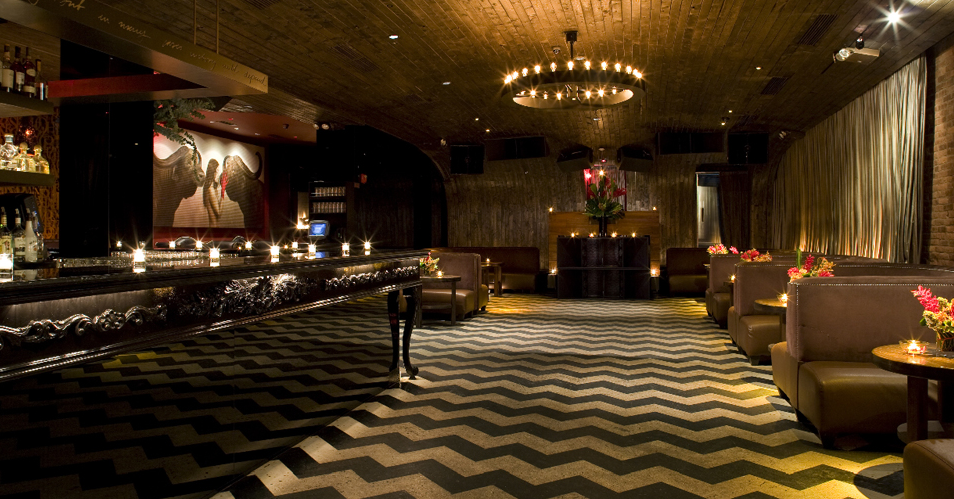 Last week we let you know about some pre-Purim parties, but this week's the real deal. Throw on your coolest costumes, enjoy the open bar (!!) from 10:00-11:00 PM, and enjoy a wild costume party with some of New York's most eligible Jewish party-goers.