How's that for the longest week ever, am I right? Luckily, this weekend is all you, baby! We've got the sweetest, hottest, tastiest line-up of city happenings to check out, from zip lining and boat racing to day drinking cider and watching lower Manhattan get a spray-paint job. You're welcome (again.)
Treehouse Theater, 154 W. 29th St.; 9pm-10:15pm; $7
Put your love (or lust!) to the test and bring a daring date to his hilarious live gameshow. Watch as host and UCB comic, Carly Ann Filbin,  hankers down on testing two real-life couples to see how far they  can endure a range of challenges and games. After all, love knows no limits–right? 
Stuyvesant Cove Park, E. 23rd St. at the East River; 5pm-9pm; $60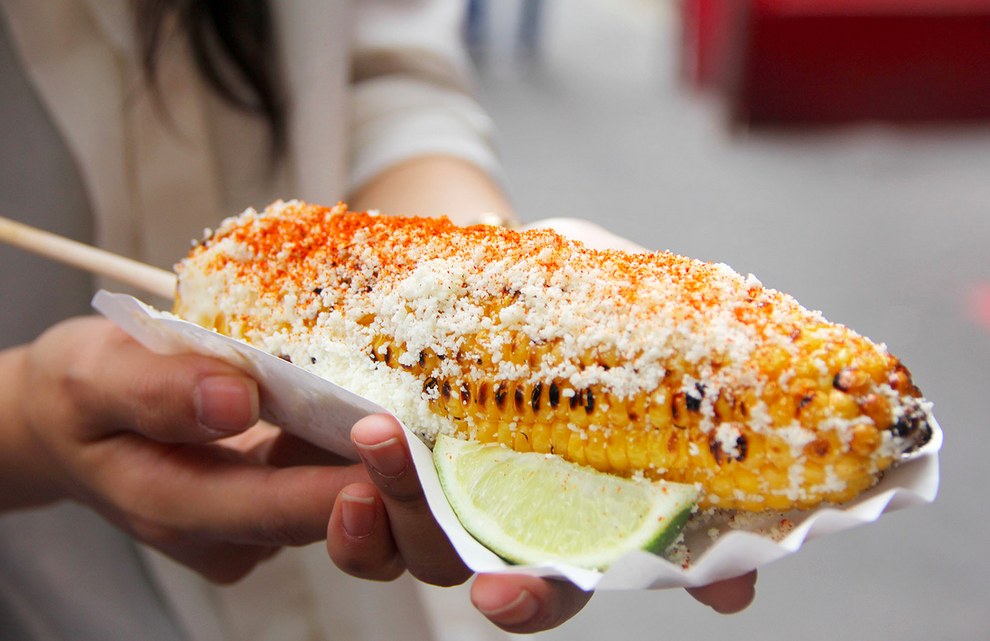 The folks who brought you the NYC Hot Sauce Expo are back with some early fall-lovin' action. Come thirsty to this outdoor drinking fest hosting over 30 regional, national and European ciders. Meet the cider makers, sip free samples, and fill up on a mouth-water selection of meats, eats and Mexican grilled corn from vendors like Starwurst Bratwurst, Copenhagen Street Dogs and more. The pitmasters at Jimmy's No. 43 will be flipping hot sliders and veggie burgers while you enjoy live folk music all evening.
Park Ave. and Lafayette St. from E. 72nd to the Brooklyn Bridge; 7am-1pm; FREE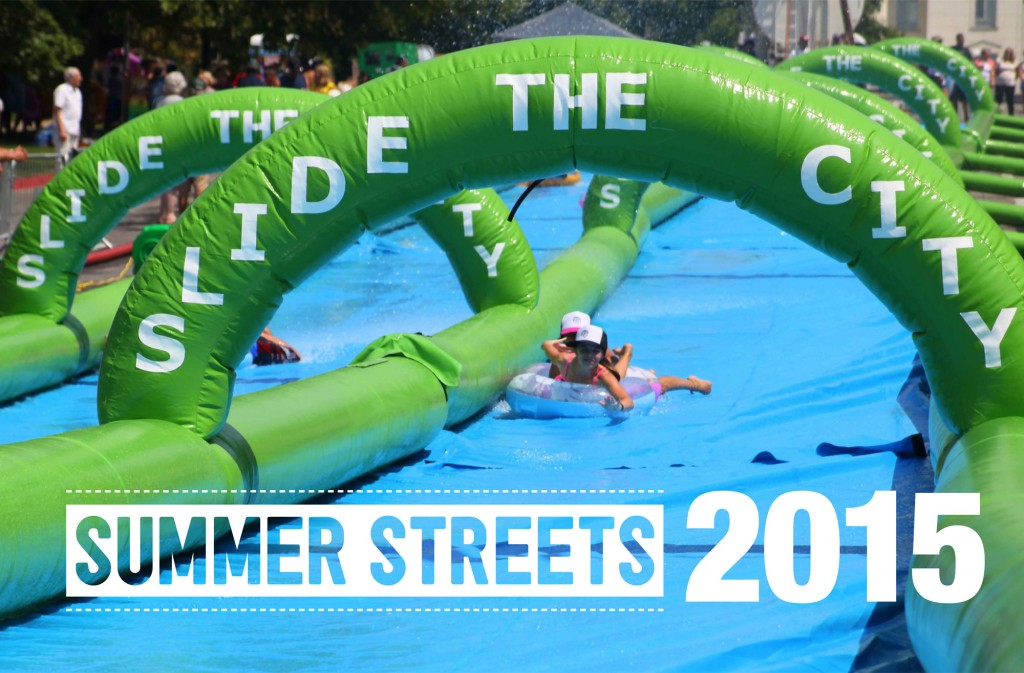 Snatch up the chance to roam the concrete jungle as stretches of Manhattan are blocked off from all traffic. For the second Saturday of this annual 3-day city series, walk, skip, bike or run uptown along Park Ave. all the way downtown to Lafayette. Enjoy free yoga, rock climbing, zip lining and a massive water slide, then snag free bites from the Whole Foods Market Summer camp with plenty of dance, arts, and fitness workshops along the way.
Flushing Meadows Park; 10am-4pm; FREE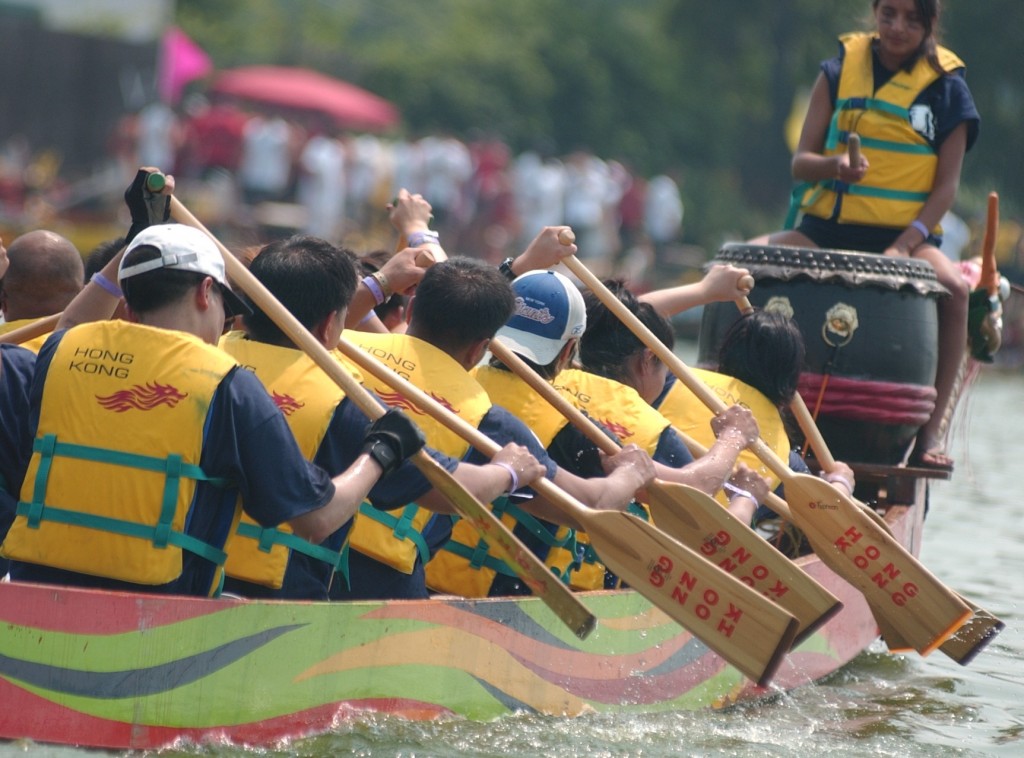 In honor of this ancient cultural sporting tradition, head over to Queens for an afternoon of dragon boat racing and rice dumplings. Kick off the day with live performances by FJ Music Fusion, a musical duo seeking to redefine traditional Chinese music and bridge it into the modern, contemporary scene. Then, witness a 90-person steel orchestra, dance performances and martial arts. Swing by the international food court for steamed and baked buns galore, rice noodles with sweet chili and fishballs, and wash it all down with ice cold white gourd drinks.
Sculpture Garden, 114 Murray Street; 12pm-7:30pm; FREE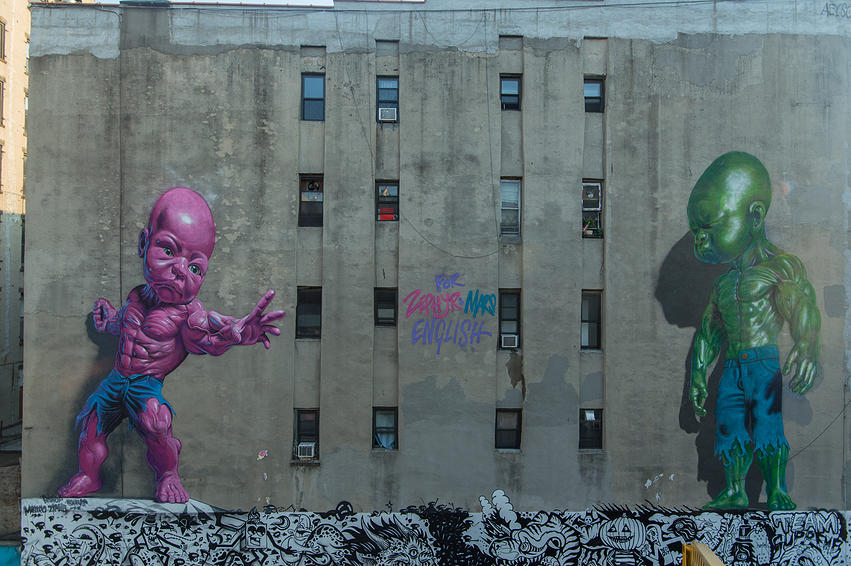 Presented by the Little Italy Street Art (L.I.S.A) project, this live exhibit runs through, paints, and celebrates, 21 different neighborhoods across lower Manhattan. Catch live podcast recordings from Stand-Up Lab and Anthony Cumin Network's "Legion of Skanks," along with live music by DJ ALejandra SSTUDD and Corey Glover of Living Color among others. Plus, view exclusive shows including, "Art is Trash," "The Edward Snowden Bust," and Ron English's "Tempter Tot Lot."
Throughout Bryant Park; 6pm-8pm; FREE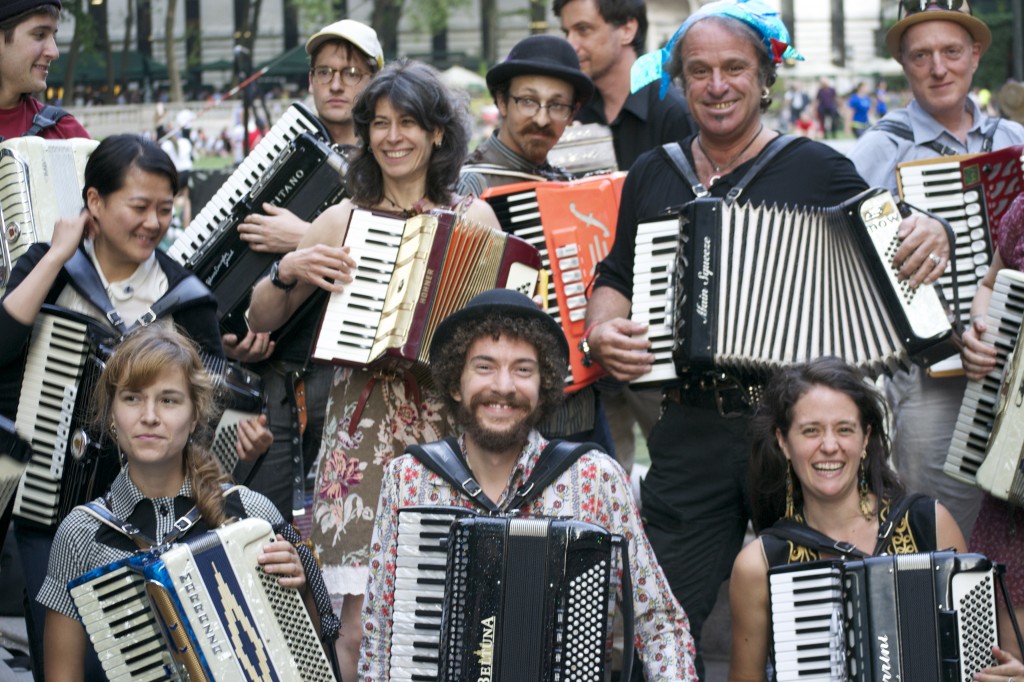 Unwind after the work day and stroll through this free summer park music series. Featuring dozens of performers celebrating a cross-cultural musical performance, hear live harmoniums, concertinas, and, of course, accordions as they bring gorgeous Japanese, Balkan, Colombian, Argentine Tango, French Musette, and Italian sounds to life.  
Morbid Anatomy Museum, 424A 3rd Ave., Brooklyn; 6pm-8pm; FREE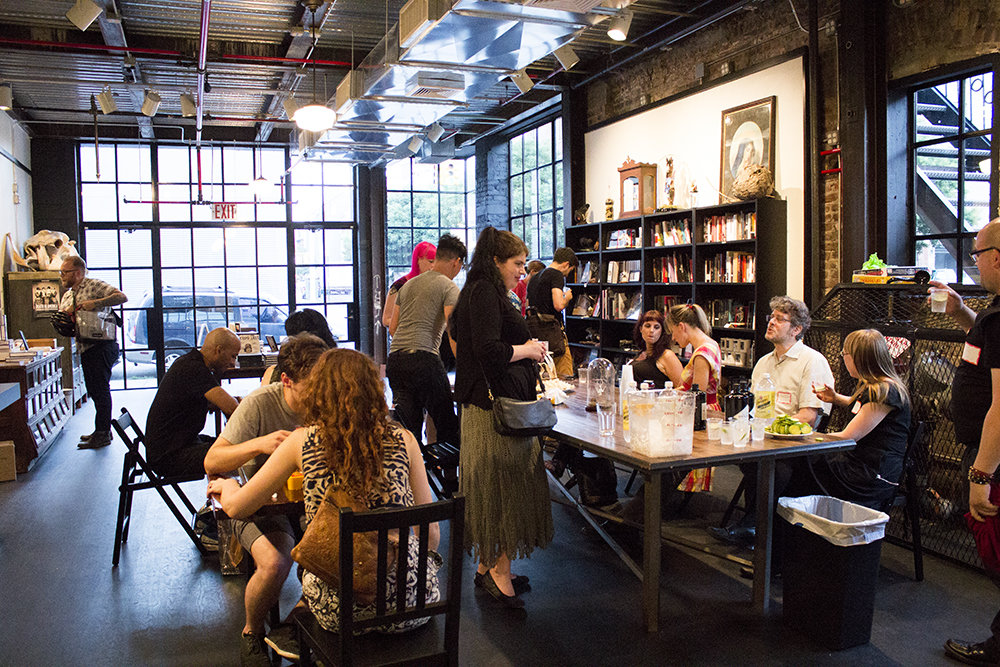 After a successful July debut, the grim Gowanus art space is bringing back the beloved Death Cafe Nights. What started in the UK and has become increasingly popular across the ocean, is a time and space meant for people fascinated, curious or scared of death to discuss it openly. Led by London-based funeral planner Louis de Winter, the evening encourages you to explore the subjects of life and death with people who are asking the same questions, and how may even have the answers–all over cake and tea! RSVP is highly encouraged.
Littlefield, 622 Degraw St.; 8pm; $10-$15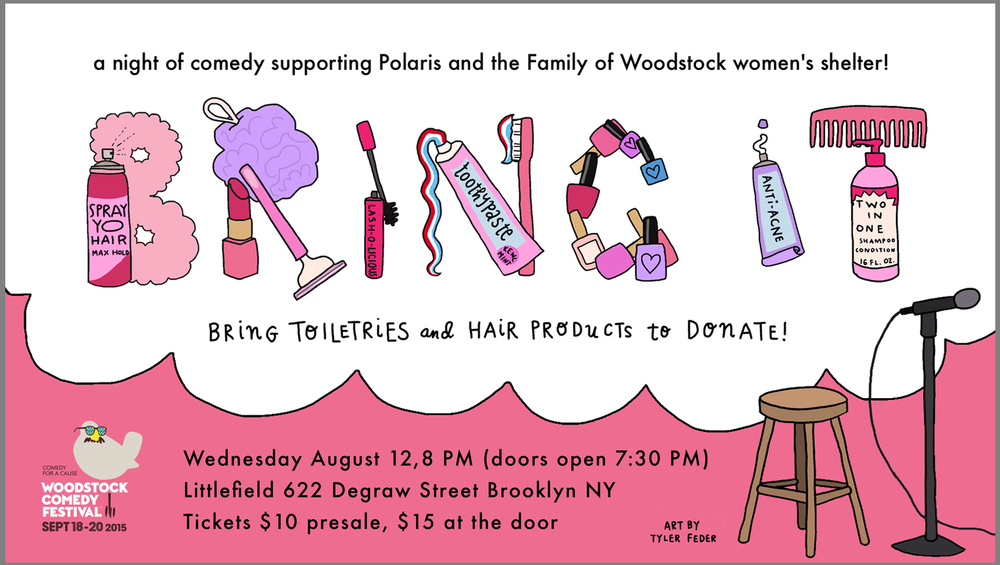 Come out on Hump Day to see Broad City writer Naomi Ekperigin, as she hosts this annual funny fest for a good cause! Founded in 2013, the show's proceeds continue to support two vital causes: Family of Woodstock, a shelter for survivors of domestic violence, and Polaris, an organization fighting against human trafficking. Making you laugh with Ekperigin are Aparna Nancherla, Cynthia Kaplan and Dan Soder. Show tickets are available for $10 pre-sale and $15 at the door. Donations of hair products and toiletries are also being collected for the cause. 
The New York Botanical Garden, 6:30pm-9:30pm; $35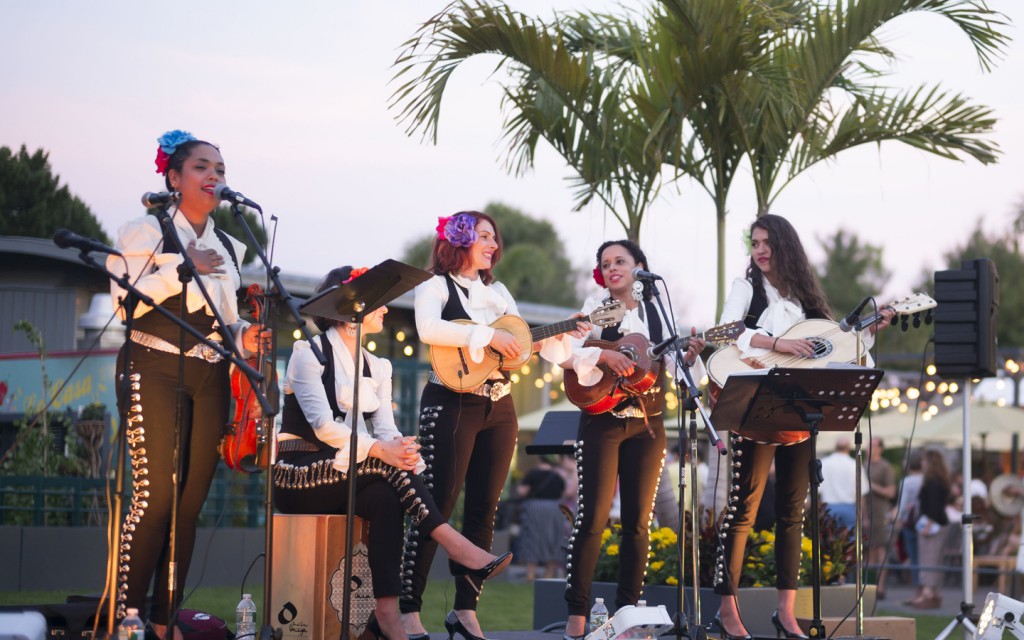 Experience this iconic woman's life and art through the conservatory's breathtaking interpretation. Walk Frida Kahlo: Art, Garden, Life through her Casa Zul reimagined, rare art works, and accompanying live musical and art performances. Plus, enjoy a complimentary draft cerveza or Jose Cuervo margarita while noshing on tasty Mexican fare from La Casa Zaul taco truck and La Cantina on site.