Spring has officially sprung! (Finally though, am I right?) Which means you officially have no more excuses for staying in and binge watching Broad City in your sweats. Get out, grab a pal, and scope out this week's coolest events from superheroes and superheroine comedians to bowling and free cheese steaks.
Acme Studios, 63 North 3rd St., Brooklyn; 7pm-9pm; $18
Remember when people told you that you couldn't really be a superhero when you grew up? Well, they were wrong. Meet Phoenix Jones: the crime-fighting, show-stopping, masked hero IRL you never knew about. He has been handcuffed, stabbed and rushed to the hospital in costume all in the name of ending petty crime, car jacking and robberies. Get the 411 on a life of preventing crime and saving lives, all while in disguise. Advance ticket purchases are highly recommended.
55 McGuinness Blvd. South, Brooklyn; 11am-10pm; FREE
You heard right, folks. In honor of National Cheesesteak Day, Greenpoint eatery, Delilah's Steaks, is serving up these fresh, hot, meaty sammies all Saturday. Named after a Philadelphia gentleman's club and steakhouse, Delilah's has been deemed a top contender for the best beloved cheesesteaks outside of Philly itself. Still hungry? Sink your teeth into one of their chicken steaks or roast pork sandwiches then finish it off with a classic vanilla milkshake.
La Maison d'Art, 259 West 132nd St.; 12pm-7pm; Prices vary
Celebrating it's one year anniversary, this Harlem flea market is the one of the first of its kind in the neighborhood. Since its debut, Sugar Hill Market has been committed to celebrating its surrounding culture and supporting local entrepreneurs. Enjoy contemporary African fashion and vintage clothing, peruse Harlem-centric art, jewelry, and home décor, and indulge in a variety of edible goods from Jamaican coco bread to spicy pickled collard greens.                                                      
61 Wythe Ave., Brooklyn; 6pm; $8
Bowling. Live Beats. Rock and Roll fries (that's gravy, Cajun spices and two kinds of cheese). Mondays couldn't get any better than this. This week's special guests bring a modern Latin twist to the "gritty soulfulness" of New York with Los Hacheros, followed by the infectious African-fusion tunes of Benyoro, EKush and finishing off with DJ Young Chris. With hit outposts in both Vegas and London, Brooklyn Bowl has your Monday night all set and ready to go.
Asia Society, 725 Park Ave. South at 70th St.; 6:30pm; FREE
What would you do if someone you loved was kidnapped and the only way you could get them back would be to kidnap someone else? In his first feature film, director Yoo Won-sang combines classic thriller film structures with a new, cultural take on the ripple pattern of moral actions. Hosted in partnership by New York's Asia Society and Korean Cultural Service NY, this film series explores both contemporary and traditional Korean cinema through popular films, indie films, animation and more.
Littlefield, 622 Degraw St., Brooklyn; 7:30pm-10pm; $5 advanced, $8 at the door
The critically acclaimed web series that some have described as "Louie or Seinfield, but from a lady's perspective" is kicking off its second season in style. With a live show featuring a hilarious all-female case—Jo Firestone, Liza Treygar and Michelle Wolf included—and hosted by Charla Lauriston (only the mastermind behind Unbreakable Kimmy Schmidt), you're in for a hella good time.
Wassail, 162 Orchard St.; 5pm-2am; Prices vary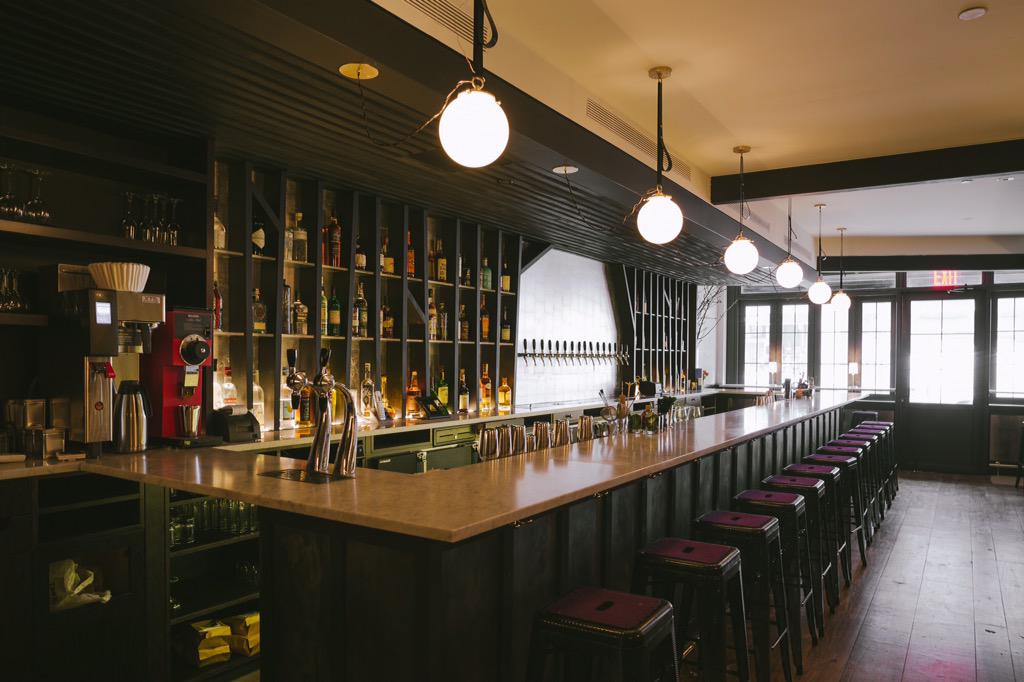 Inspired by the Old Norse word, waes hael, meaning "be well", and named after an ancient English ritual for blessing the apple trees, this Orchard St. restaurant-bar is passionate about the pomaceous fruit. Opening its doors this week, Wassail offers ciders from across the country and around the state alongside house cocktails and spirits. While you're sipping, pay a visit to the tasty all-vegetarian menu for jalapeno fritters with aged gouda or roasted beats topped with goat cheese, pistachios and lemon ash.