Welcoming this chilly new month with open arms, we've got all you need to have the best October ever. Starting with a fried beignet burger and the perfect Oktoberfest feast and onto comics talking life, love and relationships, pull on your wooliest socks and get ready for four weeks of cozy fall fun.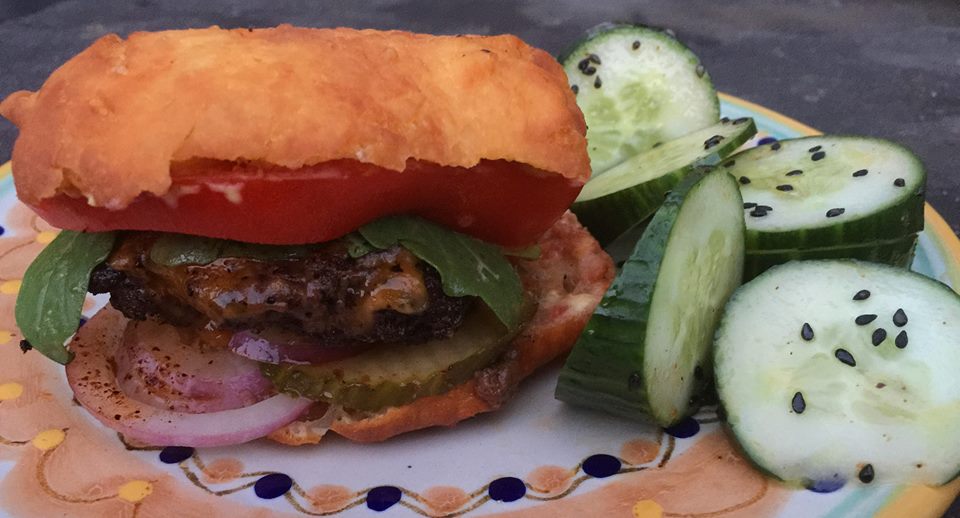 Moku Moku, 43 Bogart St.; 5pm-10pm; $8
Get your week off to a juicy good start at this burger takeover of a beloved Bushwick Japanese eatery. Sister restaurant of MoMo sushi, Moku Moku welcomes winner of Esquire Network's "The Next Great Burger" cook-off. Beating out 16 pro competitors, Taylor's grilled creation features grass-fed wagyu beef, escarole, cheddar and saffron aoli married between a fried beignet bun and topped with homemade pickles and pear jelly (nbd…). You can also try his seafood take (a shrimp mango patty) or a succulent portobello with fries. Mega-yum Mondays, am i rite?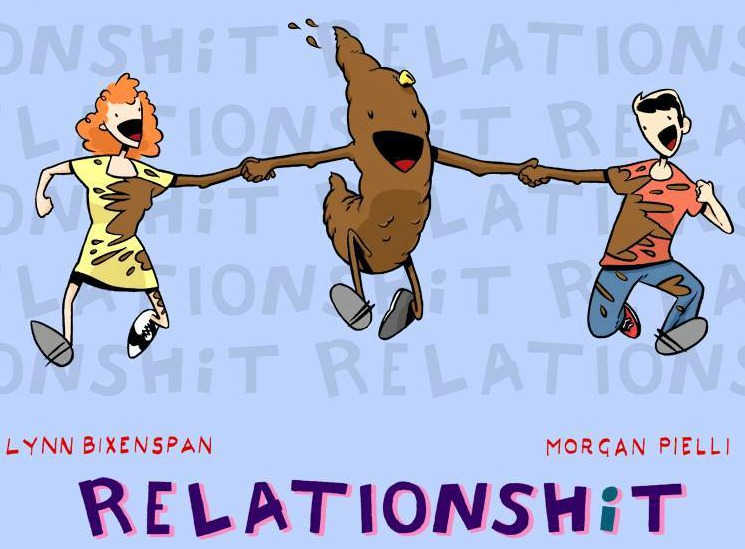 Union Hall, 702 Union St.; 8:30-10:30pm; $8 advance, $10 door
From "old-fashioned to new fangled advice," the latest in hilarious life and love stand-ups features relationship stories that'll hug, tease, and tickle you. Join Adam Wade (The Moth, Inside Amy Schumer), Leah Bonnema (HuffPo's favorite female comedians, VH1) and more stellar comics as they dish their heart and souls to a sea of strangers on stage.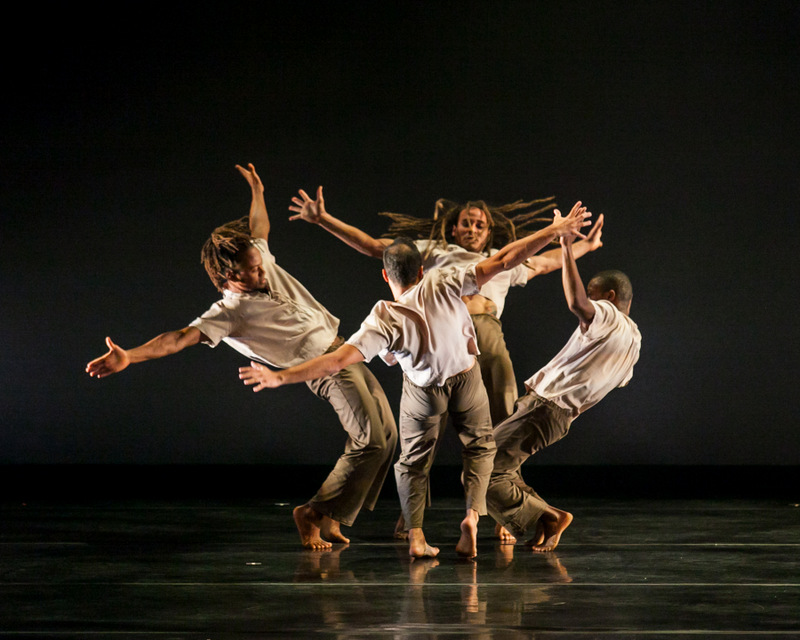 New York City Center, 131 W. 155th; times vary; $15
Leap at this chance to snag seats to performances by the NY Premiere Dance Company, the Houston Ballet, and the Paul Taylor Dance Company for just fifteen bucks. See world-renowned dancers plus the newest artists on the floor with special pre-show events like panels, dance talks, and lessons. Later in the week, arrive early to learn flamenco, tap and traditional Indian dance, or catch a discussion on the social life of urban dance.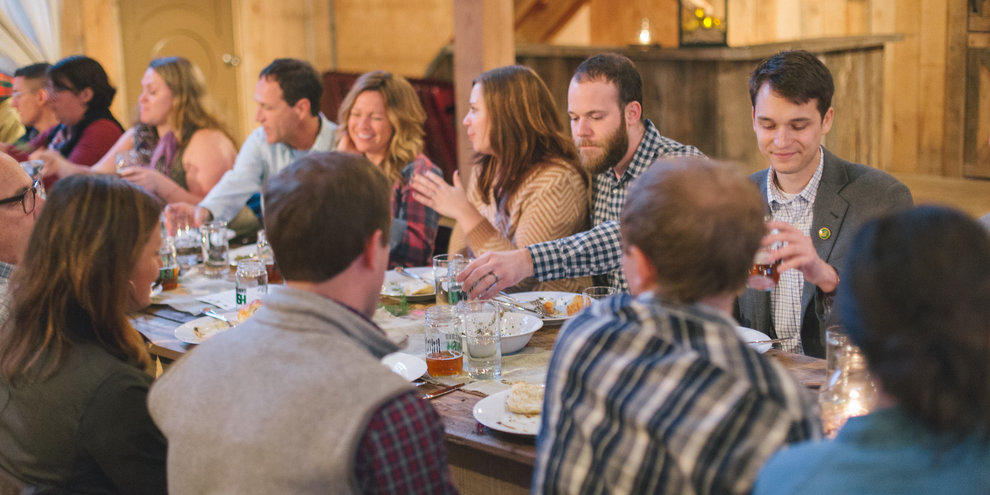 Edible Brooklyn, 79 North 11th St.; 6pm-9pm; $45
Rolled ham, picklers, pierogi, and a family-style Oktoberfest feast? We're in. Bring your friends and raise a toast to fall at this Brooklyn Brewery dinner of bratwurst, bockwurst and baurenwurst, hosted by Astor Center executive chef, Emily Petersen. Chow them down with a selection of mustards, radishes, and sauerkraut with apples and German potato salad. Top it all off with apple strudel and vanilla sauce and classic Brewery beers.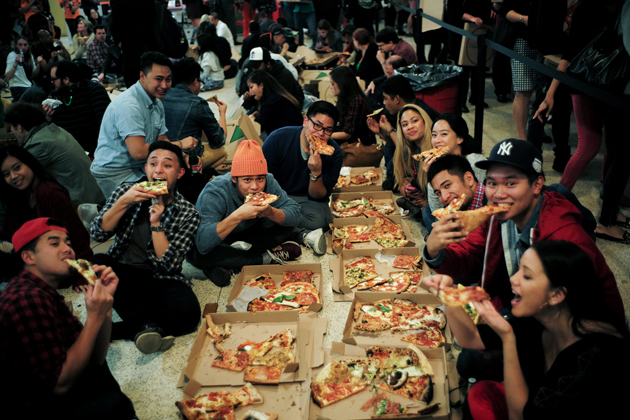 The Lower Hall, 155 Sullivan St.; 6pm; $1
What's not to love about dollar slices helping to solve city hunger? Come see over 50 pizzerias gather to serve over 1000 pies to raise money for the Food Bank of New York City. Buy up to ten $1 tickets and exchange them for slices from local pie spots including Nicoletta, Rizzo's, Roberta's, Grimaldi's, Two Boots and tons more. Many pizzerias will be vegan, gluten free and vegetarian friendly too!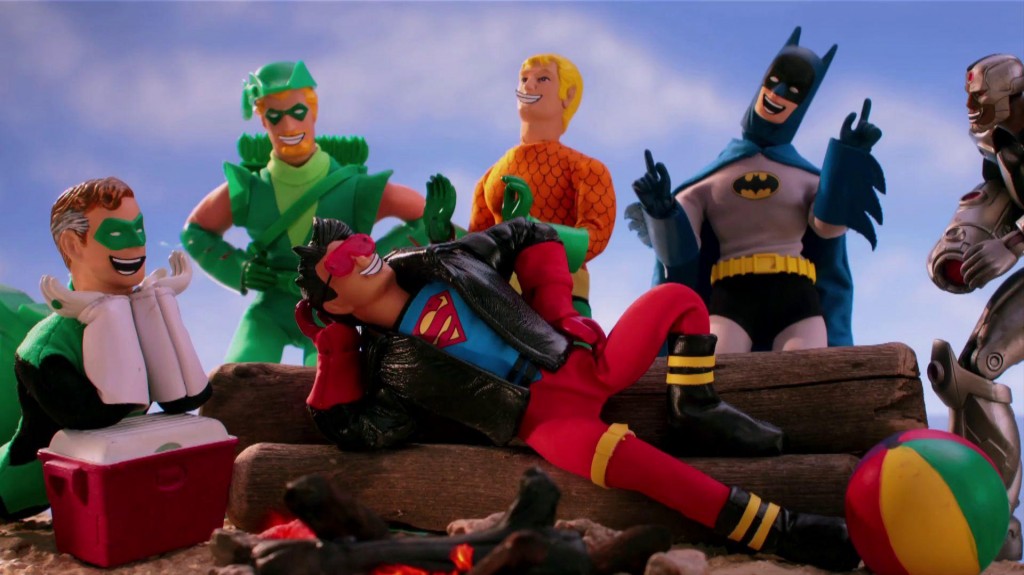 Brooklyn Bowl, 61 Wythe Ave.; 6pm; FREE
Kick off the season launch of Seth Green and Matthew Senreich's Adult Swim brainchild with a free bowling party. Catch sneak peeks of new episodes plus a special world premiere of "Robot Chicken DC Comics Special III: Magical Friendship." Win prizes, jam to a DJ set, and stick around for the 8pm screenings. Event space is first come, first serve. RSVP online to hold your spot!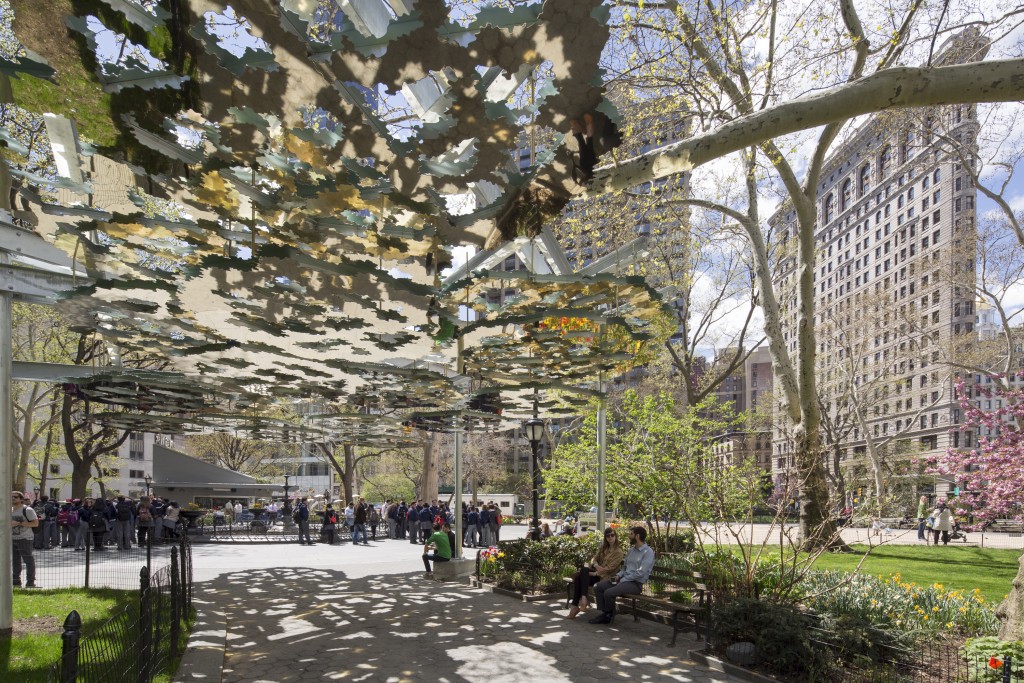 Madison Ave. and 23rd St.; 12:30-1:30pm; FREE
Take your lunchtime break at the park for the last session of this free literary fall series. Hear current GQ deputy editor Michael Haineychat with journalist and author Eli Gottlieb. The two will discuss Gottlieb's latest book, "Best Boy," a critically-acclaimed story inside the mind of a mentally handicapped man.