The holiday season is always tricky, but it's even tougher if you're dating someone new. It's natural to want to give your boo a little something to spread some cheer. But it's hard to find a balance between a gift that says you like spending time with someone, and one that makes them want to run in the opposite direction. The general rule of gift giving for someone you're casually dating is that you shouldn't spend too much money. Instead, try to give a little something that has a personal feel to it, without breaking the bank.
1. King's County Distillery Whiskey, $40, Various locations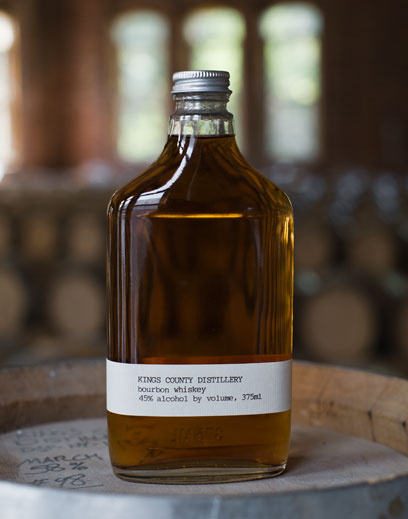 Help your date stay warm this winter with a nice bottle of bourbon whiskey from King's County Distillery in Brooklyn. Made from New York State organic corn and malted barley from the U.K., this whiskey is aged in American oak charred barrels for 12 months, or longer. That means your new partner will enjoy robust, deep flavors. And if they want more, your next hangout can be at the Distillery, which hosts tours and tastings every Saturday.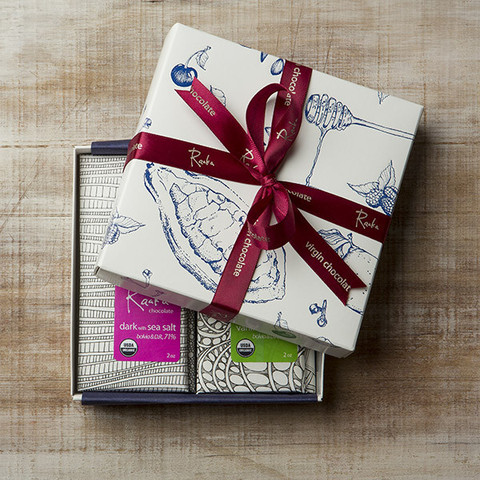 Give your sweetie something for their sweet tooth with this 4 bar gift box. Rakka Chocolate is handcrafted in Brooklyn, and their chocolate is certified organic, certified fair trade, soy-free, nut-free, gluten-free, and vegan. So pretty much anybody can eat it!
3. NYC Bars & Lounges Gift Cards, $20, cityshuffle.com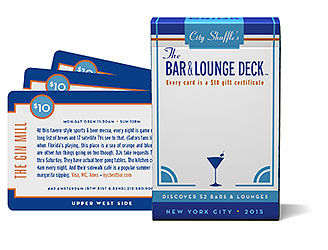 This gift may look like just a regular deck of cards, but trust us, it's much more. City Shuffle's Bar & Lounge Deck gives your date a $10 discount off a bar tab at 52 different drinking establishments around NYC. The deck features a variety of bars, including Off The Wagon, The Creek & The Cave, Keg 229, The Stumble Inn and more. It also will give your boo some future date ideas, and saves them some cash to pick up the bill!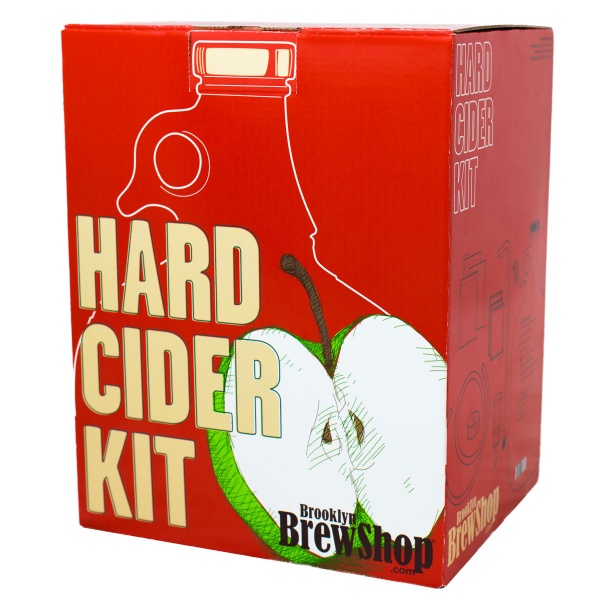 Let your date make some of the hard stuff with this spiked cider making kit from the Brooklyn Brew Shop. It's a fun little DIY gift that you and your date can use together for a fun hang session. Plus, you'll have some alcohol on hand in a few weeks to help you get through the "defining your relationship" stage.
5. A candle reppin' your favorite hood, $14, Urban Outfitters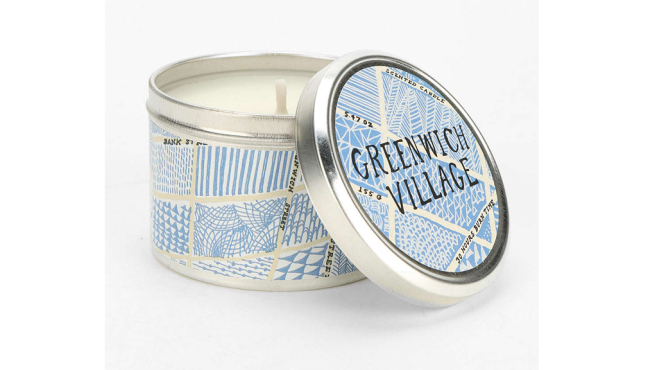 You can't really go wrong giving a candle as a gift. Anyone can use one, and it shows your date that you're thinking of them without spending too much of your hard-earned cash. Plus, they'll think of you every time they light it up. These candles from Urban Outfitters feature different NYC neighborhoods, so you can also get a little romantic and choose the 'hood where you had your first date.
6. New Orleans Iced Kit, $25, Blue Bottle Coffee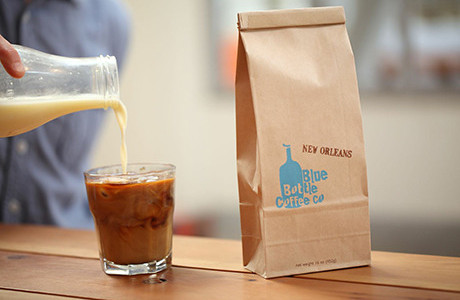 Is your new love interest a coffee aficionado? If so, this is the perfect gift for them. Blue Bottle Coffee Co.'s New Orleans Iced Kit gives your date everything they need to make their own batch of the coffee shop's sweet caffeine fix, including coffee, roasted French chicory and a copy of the iconic recipe. All they need to add is milk, ice and a little sugar (you can take care of that last part!).