So, you and your partner decided to swap prezies this holiday, but now comes the trickier part: what the heck do you give? We know you want to gift the right message, but perhaps a personalized engraved photo frame says too much, too early and a gift card doesn't say quite enough. Here's a handy guide on decoding your gift-giving choices so you can avoid any awkward reactions and keep things fun and festive. After all, actions–or pretty, wrapped packages–can sometimes speak louder than words.

Clothing: Gifting NAY
Wrapping up a Christmas sweater for your sweetie might seem cute but it could also be a little too relationship-y too soon. Clothing items are personal—the giftee will be thinking of you every time they put it on—and can convey a sense of commitment neither of you is really ready for. Plus, clothes are often hard-to-please pieces in general: wrong color, wrong size, fits weird in the arms. In short, if you really want to give a wearable gift, go for a smaller yet stylish item like these touch screen winter gloves or a cozy scarf (you can never go wrong with plaid).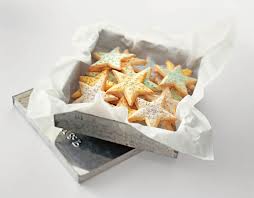 Anything edible: Gifting YAY
Let's be honest, food is the way to anyone's heart which makes gifting in this category pretty safe (just be weary of any food allergies.) Impress your foodie with a DIY Italian cheesemaking kit or charm a crush with super easy and crazy addictive puppy chow. And even if your snickerdoodles turn out a little burnt, your date is sure to appreciate the effort. If you're looking to give alcohol but want to make it more personal, throw in a fun little extra to make your gift unique: a set of fun emoji wine glass charms with a bottle of chardonnay, or this sweet beer-opener glass with a six pack of his favorite ale.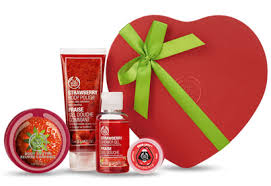 Body care products: Gifting NAY
For new relationships, this is almost always an unsafe gifting territory. Whether you're wrapping up cologne or floral hand lotion, like clothing, its too personal for first-holiday daters. For one, there's too big a risk your giftee won't love the scent you picked out. Secondly, unless you've gotten to know one another pretty well, pretty quickly, your gift could potentially come across as too suggestive or, even worse, have your date thinking she just smells bad. Unless he's into a killer beard (in which case, he might appreciate some top-notch elixir), steer clear of grooming gifts.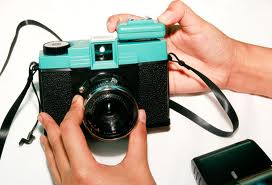 Tech gadgets: Gifting NAY and YAY
While seemingly safe options, good techie gifts can get expensive and, before you know it, you may end up overstating your feelings with a larger price tag than your giftee was expecting. On the other hand, if you go for something on the lower end of the dollar scale (earbuds? iphone case?), your date may end up with something he simply doesn't need or would have preferred to buy himself. If you're going to go tech, opt for something that complements a piece they have already: perhaps some colored film and a cute album for her instax mini or this mini novelty projector for your filmmaking buff.

Books/DVDs: Gifting Yay
The number one gift-giving rule: pick out something that your giftee will actually use. That said, if you've been listening carefully lately, you could nail the perfect present by ordering the book your guy's been dying to read or finding that one boxed set of New Girl she's missing from her collection. If your diehard fan is already caught up on all the latest episodes, go for quirky yet memorable merchandise you know they'll love like Game of Thrones coins or Tina Belcher earrings.
Happy gifting!