Last week, I took my maiden voyage to the Montauk with three friends. I'm from Brooklyn so it's tantamount to blasphemy that I've never stepped foot into onto those gilded shores, but so it goes. A short week prior, my friends, on a whim, decided it would be fun to take a mini-vacay. A bit of planning ensued and we were booked.
We headed out for what was surely one of the most beautiful weekends of the summer.
We spent our days sunbathing at the pool of the lovely and understated Harborside Motel and our nights rabble rousing with the entire population of New York's elite. Not entirely my scene but a blast nonetheless.
On the second night of our trip, we went out for dinner and drinks and then on to a local bar to continue the festivities. After drinking into the wee hours of the morning, it seemed appropriate to have another meal, if for nothing else to ward off the otherwise inevitability of a hangover the next morning. So on we went to a local after-hours cafeteria-style dive.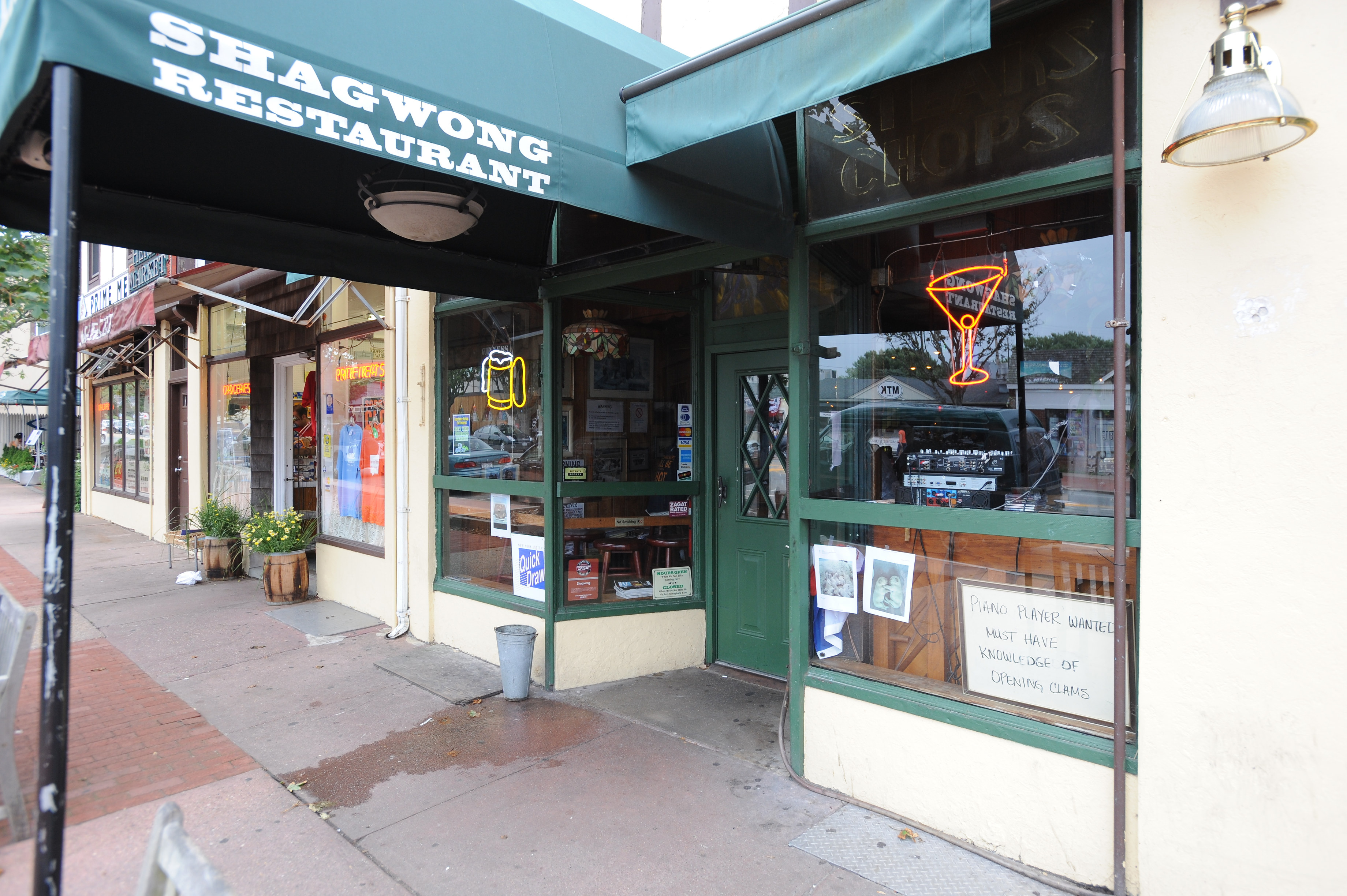 We walked in and I looked around, surveying my surroundings. My eye landed on a handsome man who had just walked in. I looked for another moment before glancing away, a spark of recognition crossing my mind. I knew this guy. I racked my brain and placed him. I'd seen, and connected with him, on a number of different dating sites. Ever an advocate of carpeing the diem, I turned to my friends and declared that I was going to go talk to him. I strolled over.
Me: Hey. I know you.
Him: Oh yea? How?
Me: We've matched on some dating sites. I'm Jamie
Him: (laughing) Well in that case, you must know my name
Me: Actually, I don't. I just recognize you.
Him: (still laughing) Well, this has never happened before.
Me: It's happening now.
If that wasn't the most adorable meet cute ever, then I don't know what is. We continued chatting. I ate some of his French fries and returned to my table. I sat down and thought, wait, what the heck. I can't just leave it like that. I walked inside, wrote my number down on an order stub, walked back over to him, and handed him my number with as much confidence as I could muster. I headed back to my table where I was informed by my friends that he continued to sneak glances over at me throughout his meal. When he finished, he came over, slapped my hand high five, and departed.
Giggly and excited by this adorable interaction, I thought for sure he'd call. Well, that was a week ago. My tan has faded a bit and hints of the weekend linger like a distant memory. I waited the standard three days and then even gave him another two for good measure, but never heard a peep. Obviously, I'm disappointed. I'd been convinced that he was thrown into my path as measure of good faith by the dating gods so that I'd continue to believe that it was possible to meet someone and have a genuine interaction.
His lack of effort to contact me me wonder:
What are we waiting for?
This person was obviously attracted to me (presumably we wouldn't have matched on multiple sites had he not been). We had a pretty charming first interaction, he basically had to put forth no effort to get my number, and yet nothing. I wonder what went on in his handsome head to warrant the decision to not reach out after opportunity essentially fell in his lap.
If nothing else, at least, the events of the weekend inspired me to be a bit more ballsy and straightforward when it comes to moments like this. I felt pretty darn empowered walking up to him like that and I'm a big believer in nothing ventured, nothing gained. Though the situation didn't play out quite like I'd hoped, it at least set a positive precedent for my future interactions.