Hey-o, Meshers! First off, congrats on making it through another week. We've got all you need to unwind this weekend, from an HP Lovecraft party and a David Foster Wallace play, to sunset yoga, nighttime kayaking, and vegan buffets.
Videology, 308 Bedford Ave.; 9:30PM-11:30PM; $5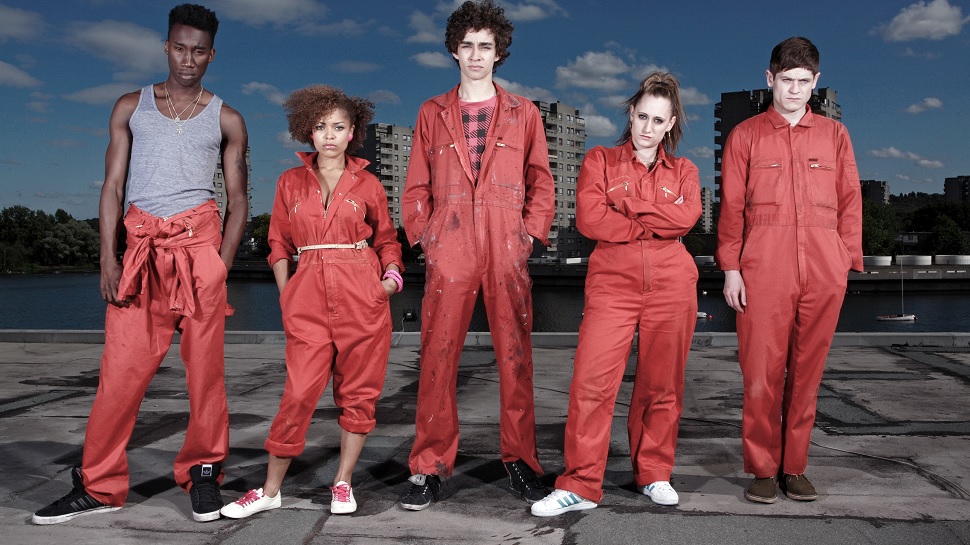 Craving those Brit' teen TV dramas lately? What, you've never seen one? Change your ways at this video venue's latest theme night—a British Invasion! Featuring two popular UK teen dramas, SKINS and MISFITS, the evening promises episode screenings, drinking games and trivia rounds to boot. Plus, dance to the show soundtracks while munching on house hotdogs—two for $9—with chips (the American kind). 
Lovecraft Bar, 50 Avenue B.; 4pm-1am; $10 in advance, $15 at the door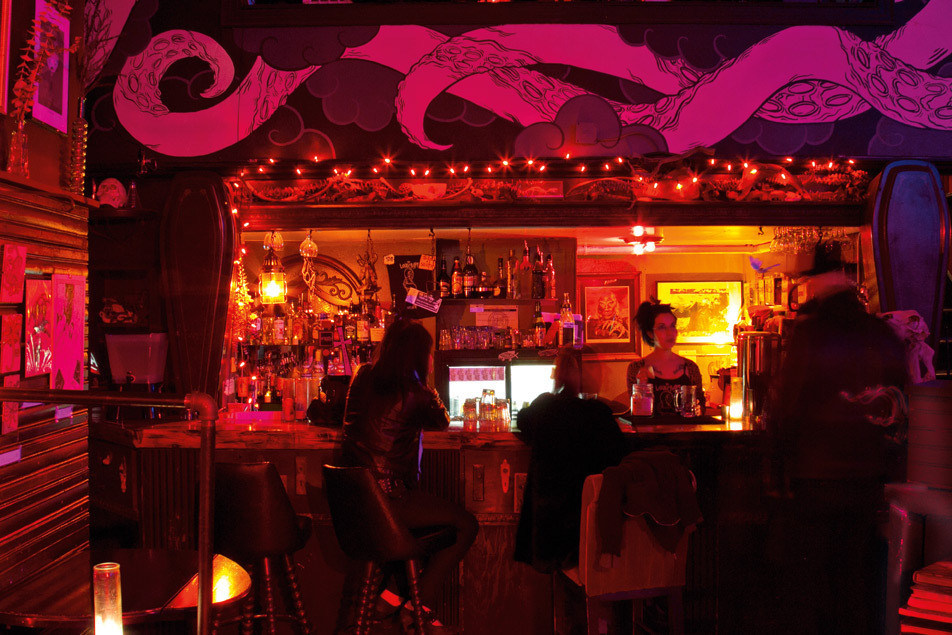 In honor of the 20th century fantasy author, this wickedly good bash celebrates what would've been Lovecraft's 125th year alive. Pay homage to the literary legend with a night of live readings, steampunk burlesque, music and magic. Catch a mini film fest at 8pm followed by a live TURBO GOTH concert at 10pm. Plus, score free shots before 6pm, then sip absinthe cocktails until late. All event proceeds will benefit "Fruit of the Vine," which seeks to end homelessness in NYC.
Coney Island, 1208 Surf Ave.; 10pm, $15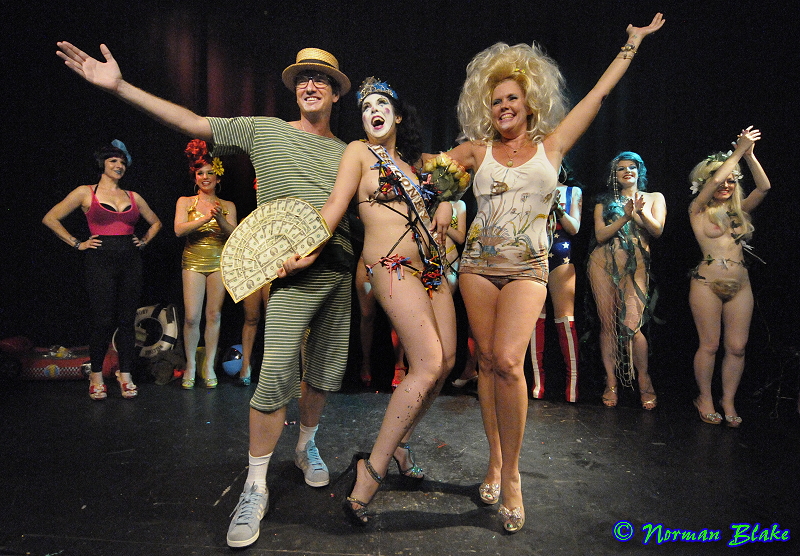 We see you doing your drunk sexy dance—er, trying to—on a Friday night. So, head to Coney Island this weekend for some sexy dancing that's even better! Featuring some of the best striptease artists in the world, this burlesque performance will have them attempting to sensualize some of the worst songs in history. It's going to be pretty great. And drinks are definitely available for purchase. 
The White Box, 440 Lafayette; 12:30pm, $18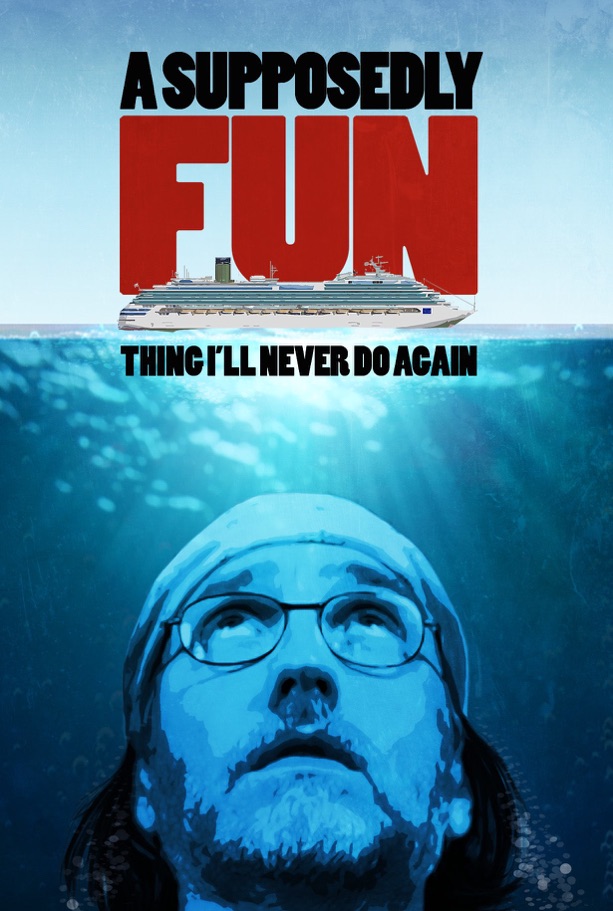 As this annual multi-arts theater fest kicks into full swing, check out a special work dedicated to David Foster Wallace. First, he was author of the 1,079-paged Infinite Jest and king of crafty footnotes; most recently, he was subject of the biographical film, "The End of the Tour." Now, in yet another adaptation, Wallace's famous essay about life, death, and American cruises comes to life in a one-man performance by Christopher Duva, directed by Suzanne Weber. If you missed out on tickets, don't worry: more showings to come on 8/26 and 8/28!
Output, 74 Wythe Ave., Brooklyn; 3pm-10pm, $10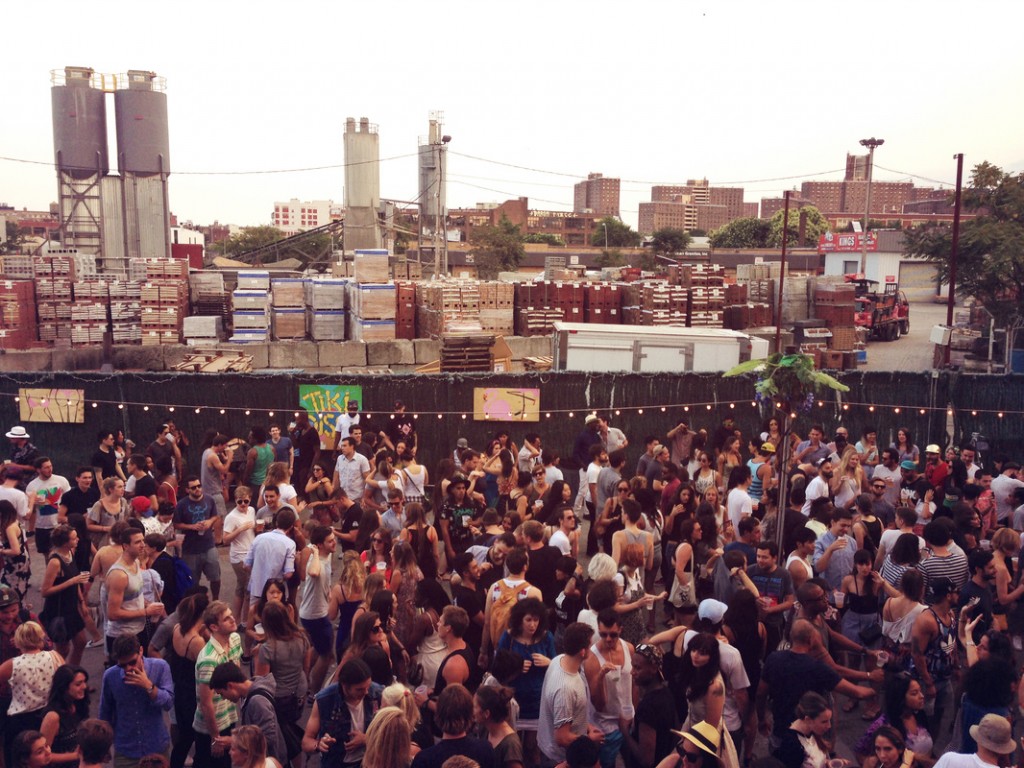 Wanna skip the sweaty clubs and just dance outside? Who doesn't! Come milk the last few summer weekends with us as we head to this outdoor dance party featuring musical performances by Lloydski, Andy Pry, and Eli Escobar. You can jam on a massive rooftop and enjoy grub by The Bolivian Food Party. Now, everybody throw your hands in the air. 
The Bell House, 149 7th St.; 3:30pm; $25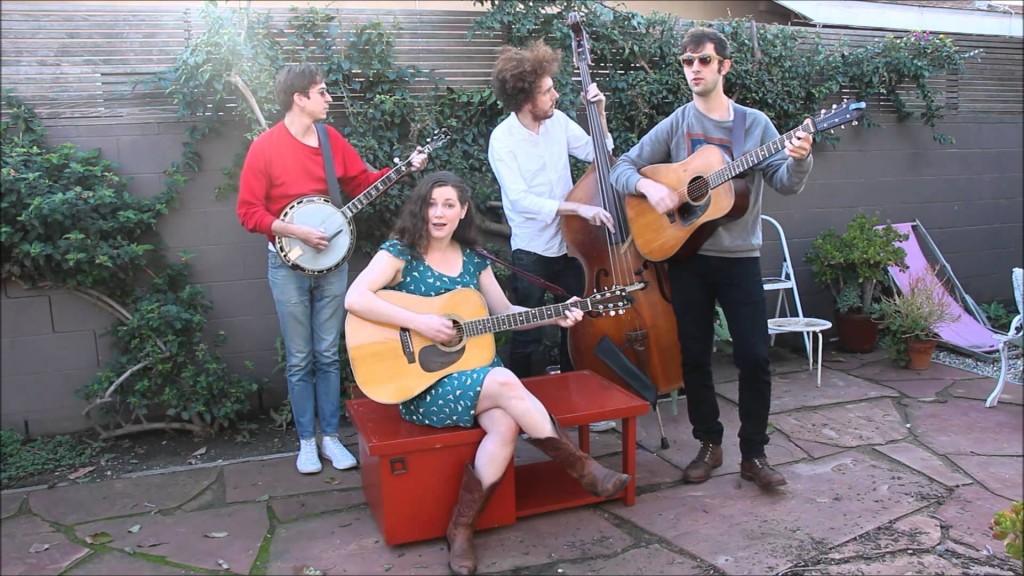 Thought Brooklyn was all indie-rock lovers? Wrong. Grab your boot straps and giddy-up down to the 10th annual Brooklyn Country Music Fest (last day today!) for the hippest, hottest line-up of your fave country tunes. Soak up an afternoon of live performances—including two-time Grammy winner, Ramblin' Jack Elliot—all hosted by Alex Battles, Linda Hill and DJ Honky Tonk Radio Girl.
Stoop at BRIC House, 647 Fulton St., Brooklyn; 10am-6pm, FREE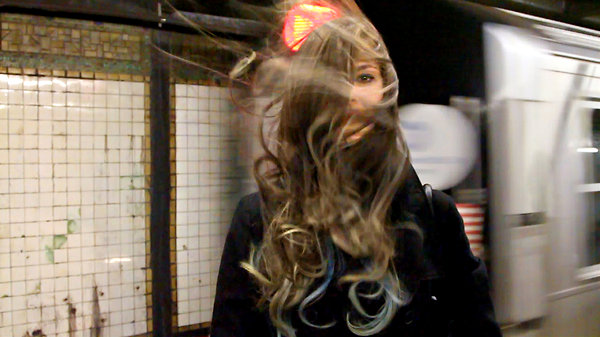 Think you're one of those people who notices things others don't? Then you'll love this Neil Goldberg creation: a 39 minute, silent video of various New Yorkers' hair taking flight as oncoming trains release those blasts of air. A commentary on the magic of daily observations and public intimacy, the video-loop installation is another one of Goldberg's poignant works, on display through 9/9. 
Brooklyn Grange Farm, Flushing Ave. and Clinton Ave.; 6:30-7:30pm; $15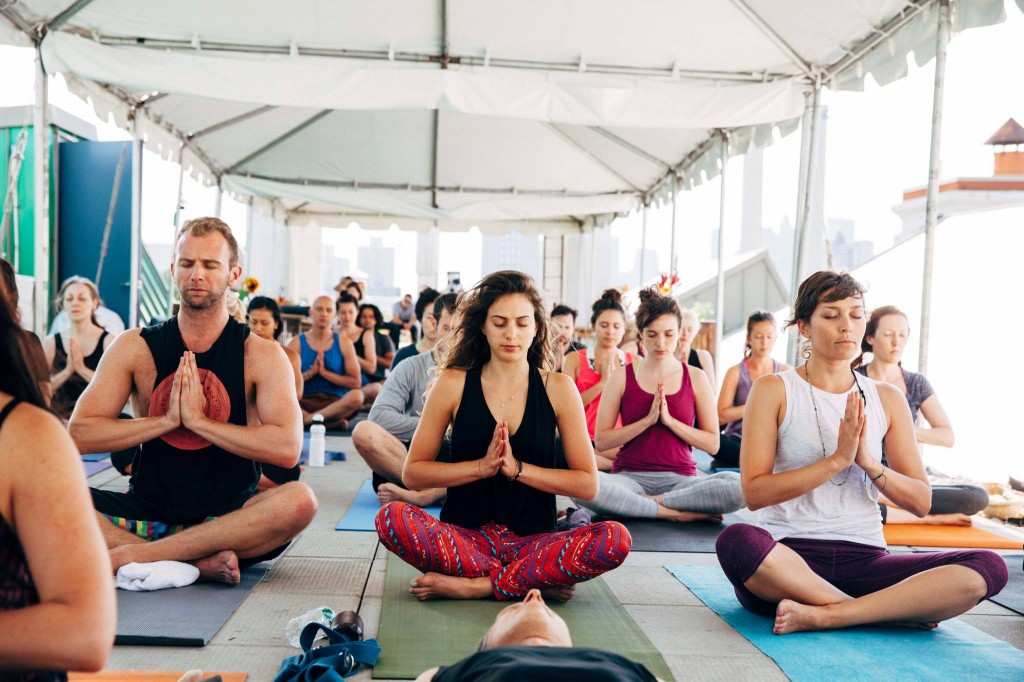 If you've done all the yoga-in-the-parks this summer, head on over to a rooftop farm this evening for a peaceful outdoor practice complete with a picturesque, sunny pink backdrop. As you watch the sun set, calm your mind and strengthen your body with Sarah Schumann of Prospect Heights' Shambhala Yoga and Dance Center. Please bring your own mat, water bottle and a photo ID. 
Queens Museum; 7pm-9pm; $10 suggested donation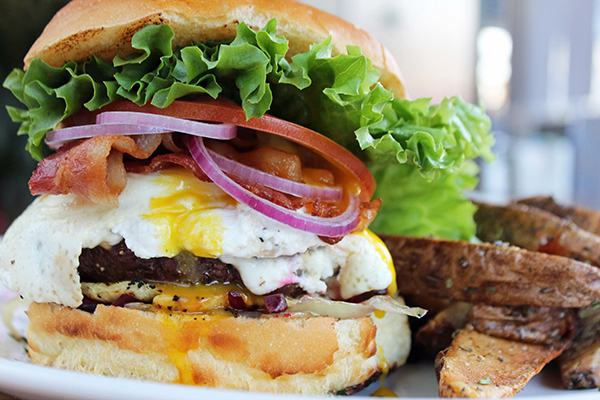 We know you keep saying you'll explore Queens more. If you haven't already, now's the time! Start off at the borough's newly renovated museum and discover the diverse tastes Queens' food scene has to offer, from Arepas Cafe's brown sugar lemonade and mini cachapas to The Thirsty Koala's lamb dollies and kangaroo burgers. Sip local libations from Queens Brewery then snap a pic in the photo booth and dance to a live DJ. 
Pier 84 at W. 44th St., Hudson River Park; 7pm-8:30pm, $39/person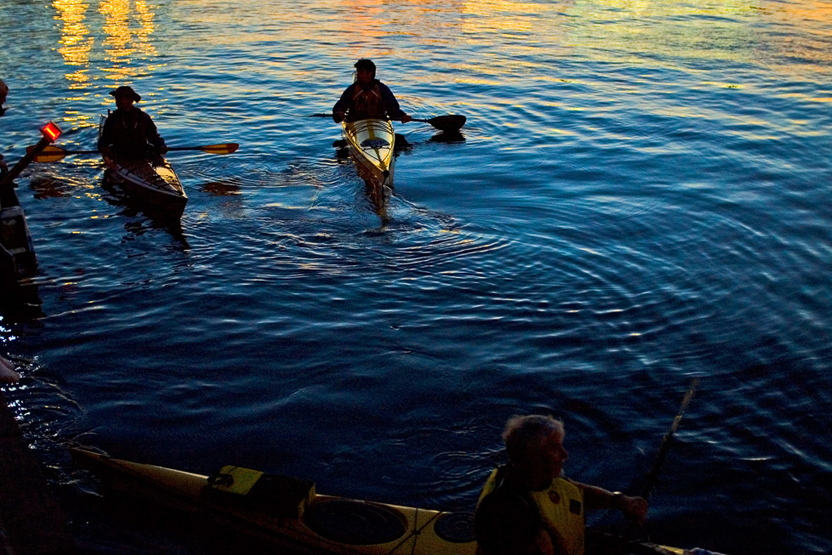 You've seen the city's skyline by foot; now catch a glimpse from out on the waters. With an epic view of Midtown's lights and all the Empire State Building, kayaking on the water after sunset is a must-do on your summer bucket list. Never paddled before? No worries. The evening includes a starter briefing on general paddle techniques and navigation tips. When you're ready, set out on the river and prepare for some jaw-dropping pictures. 
GustOrganics, 519 Avenue of the Americas; 7-10pm, $45 in advanced, $55 at the door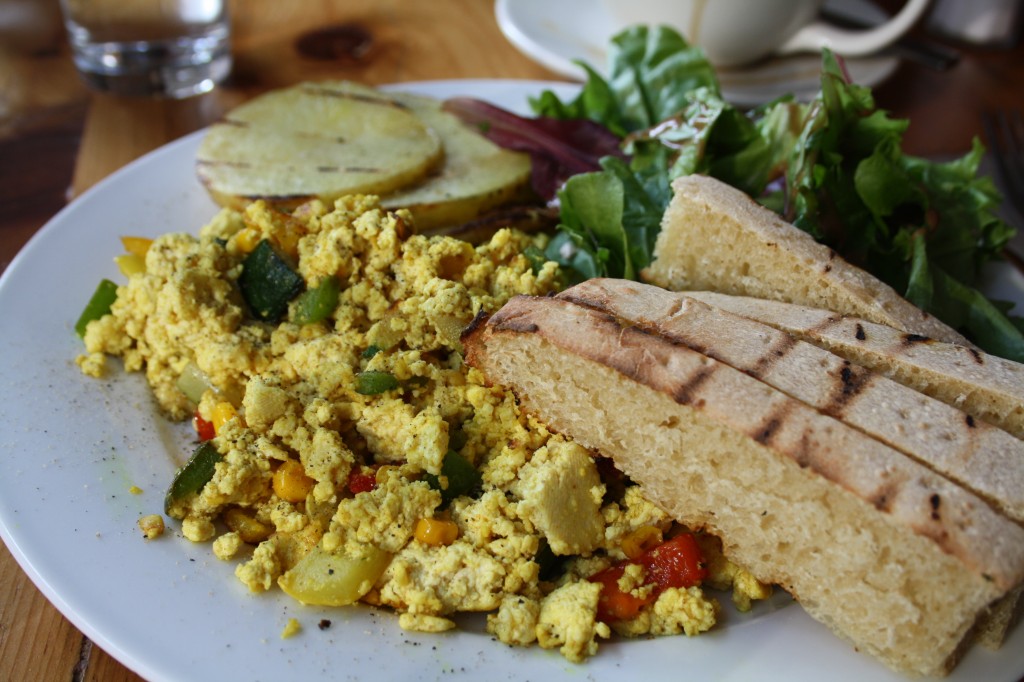 Learn more or show your support for the city's vegan community by joining this animal-friendly bash celebrating the meat-free life. Event proceeds will help benefit charity partner, The Humane League, to continue saving lives and reducing animal cruelty. Meanwhile, you can enjoy a 100% vegan open buffet of veggie sliders, mac & cheese, cauliflower wings, oreo banana pudding, and more! Plus, there'll even be an open bar, live musical performances, and tons of sweet raffles prizes.