It's summertime! This is that magical time of year as the memories of foot-high ice slush fade and we haven't yet begun to gag on subway body odor. It's movies in the park time, bike ride time, ice cream time. I have a summer bias and I hope it shows.
Summer is the best time for dating. I'm not quite on the Clickhole bandwagon that if you don't have love in the summer you may as well cremate yourself, but summer dates are pretty hard to beat.
So it's time for one of those excellent summer dates. Maybe you're meeting at Coney Island for a walk along the pier, or maybe you're headed over to Roosevelt Island to buy a gelado and watch the kayakers. (Ah! I'm so jealous.)
What. The. Heck. Are. You. Gonna. Wear.
Why not choose a color to emphasize your personality?
Color Code Your Date
Red – The Passionate One
Oh, so you wanna bring out the big guns? Red is the color wheel's attention-getter. Since red gets the heart rate going and stimulates passion, it's a great choice for a date that you're hoping ends with some smooches. Choose the right shade for your skin tone, choose a pattern or cut that's flattering on your body type, and rev your date's engine. Awooga!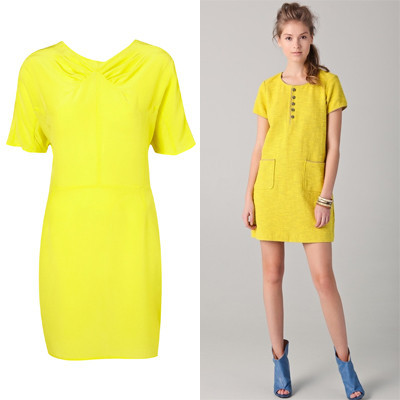 Yellow – The Upbeat, Positive One
Ah, yellow. The red of the color blind man. Cheerful yellow pops in contrast more than any other color, which is why it's used in movie posters so damn much. Pair your bright, summery yellow with an accent color (maybe a scarf or some bright shoes) and it's a win. However! Beware! Yellow is also associated with frustration and anger, so stay away if you tend to bicker.
Blue – The Chill One
Maybe you're searching for your inner zen. Maybe the first date went weird because you accidentally drank two double shots of espresso before meeting for coffee. Either way, blue accentuates your calmness. It has the side effect of making you less hungry so maybe it's a good choice for that bike-and-pizza tour across Staten Island. Don't wanna overdo it at Tony's Brick Oven when there are so many more places to hit!
Black – The Boss
If you want to project power and authority, a black outfit is a good choice. Be careful of going all black too often as it can evoke negative feelings of loss, but black is the easiest color to wash, the easiest color to dress up, and the easiest color to wear over and over without people noticing. It's also a very flattering color, so it might also be nice for that bike-and-pizza tour. Please someone invite me to a bike-and-pizza tour.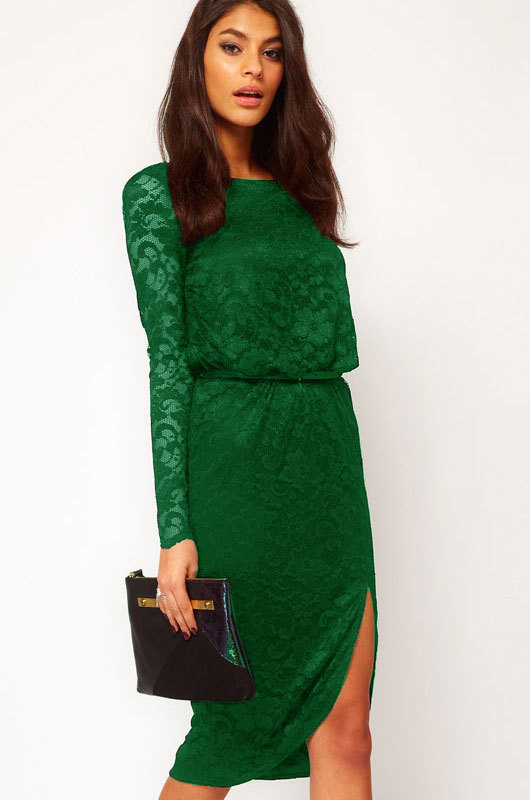 Green – The Healthy One
Green is the color that occurs the most in nature for a reason: it's pleasing to the eye and indicates healthy growth. Green's great for emphasizing your values of clean eating, exercise, and life balance. Other than some sickly shades (and why would you wear those) green has almost entirely positive associations, so it's a great choice for any size, shape, or skin tone.
Obviously, on any date, it's you that matters far more than your clothing choice. Wearing a color that accentuates your personality, though, can really help things along! Above all, wear colors that make you feel like you're presenting your best self. What colors make you feel great?