You've made it to the long weekend–congrats! We've got you covered with the sweetest holiday bashes (minus massive firework-trekking-tourist-crowds) from backyard Brooklyn barbecues to pig roasts and patriotic burlesque. Heck, we've even got giant scrabble, OITNB trivia and meditative dancing to get you through until next weekend. Here's to a happy 4th!
Chain Theatre, 21-28 45th Road, Long Island City; 7pm; $15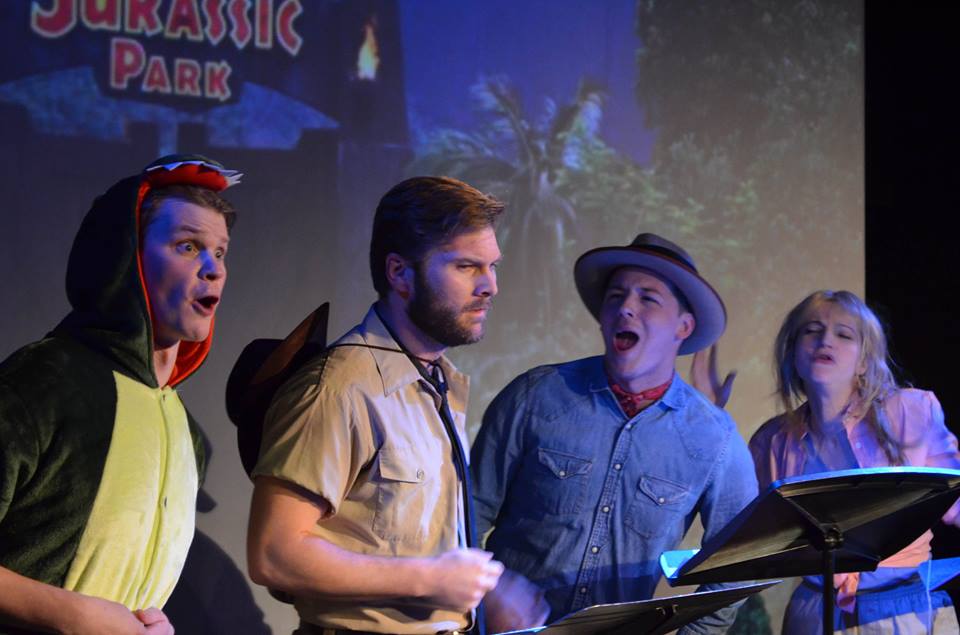 After their sell-out shows for "Back to the Future" and "Terminator 2," this improv theater group is back with the 1993 adventure classic. Retelling the story through a staged parody reading, The Usual Rejects invites the audience to participate in their shows, play trivia, and win raffled prizes. Snag cheap popcorn and hotdogs for your front-row seat, then wash them down with two free drinks. Plus, there's an optional all-you-can-eat-buffet served by the cast in costume. Get your tickets before they're gone (it'll happen.)
Sugar Hill Disco, 609 Dekalb Ave., Brooklyn; 12pm-9pm; $20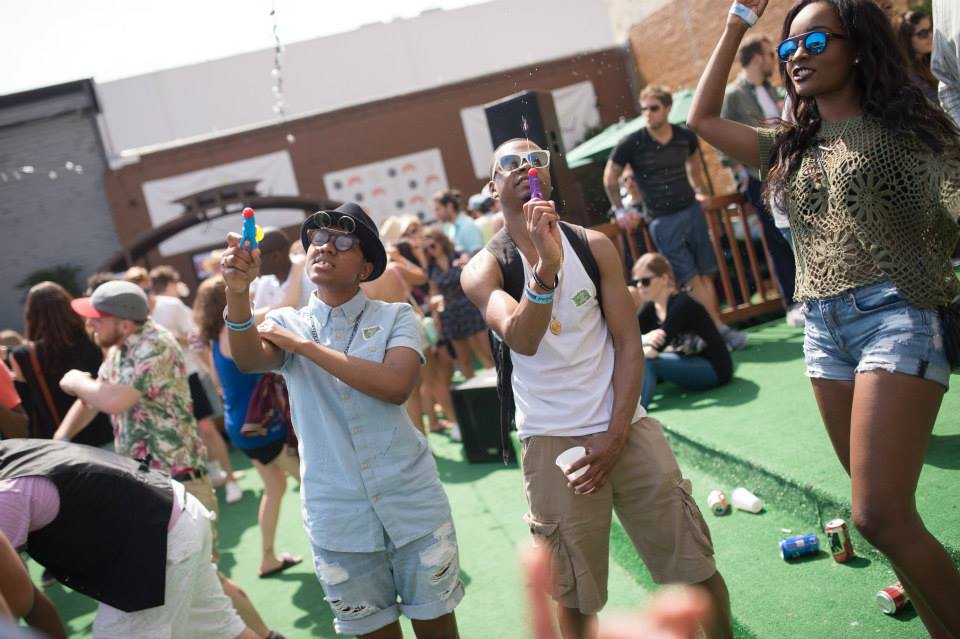 After their killer Memorial Day shindig, Might Get Weird is tossing up another sweet bash for the long weekend. Taking over Sugar Hill's backyard patio with live tunes, kiddie pools, a barbecue and cheap drink specials, this party will really show you how to party. Brooklyn-based DJ collective The Deep will be spinning beats so grab your squirt gun and get ready to dance.
Dassara Brooklyn Ramen, 271 Smith St.; 12pm-6pm; $12-$18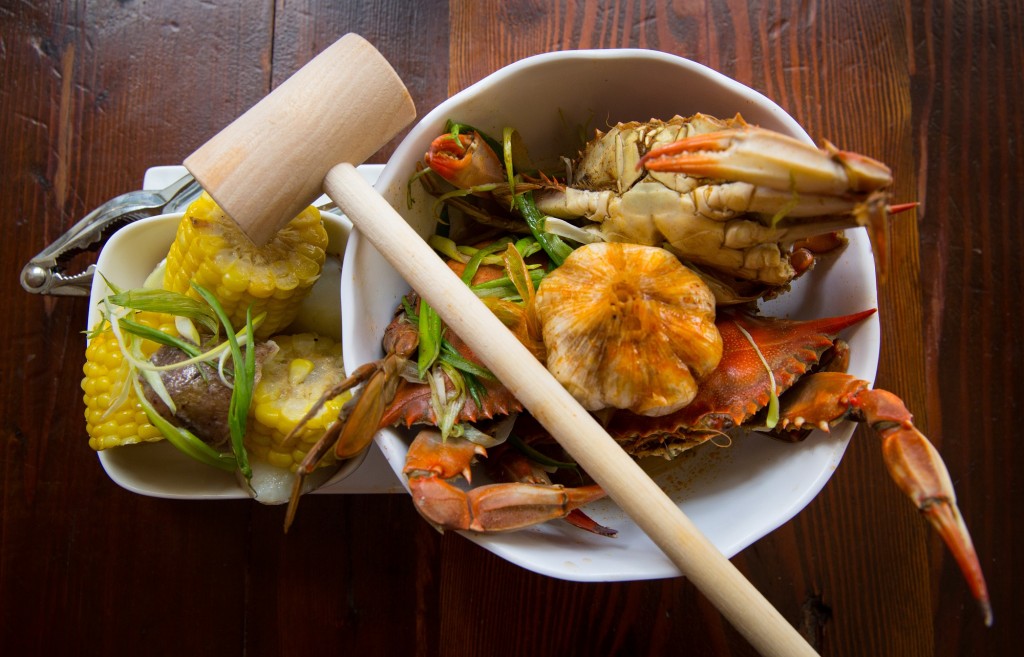 What better way to celebrate freedom than with an outdoor pig roast? Fill your plate up with Dassara's crisp pork or fresh blue crabs and specialty sides, Onigri and signature Kimbab plus A B's refreshing honeydew melon tea. Dig in to live music by Styles Upon Style then chill out with $5 draughts and $3 PBRs. It really doesn't get any better. Though tickets are available at the door, save $3 and grab yours now.
The Bell House, 149 7th St., Brooklyn; 8pm; $20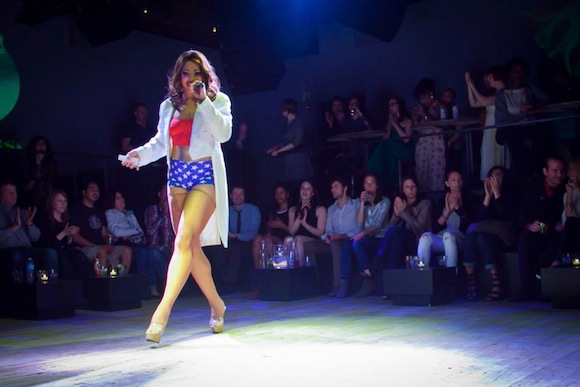 For a retro-glam, sexy good time, check out the 5th annual Wasabassco burlesque show where you can get in for free if you dress up as Wonder Woman. Enjoy the holiday staples–BBQ and beer–while hooting and hollering for Hazel Honeysuckle, Poison Ivory, Stache Novak, and the rest of the crew strutting their stuff. Hosted by Nasty Canasta and Doc Wasabassco as Superman, this show promises something to celebrate all night long. 
Videology, 308 Bedford Ave., Brooklyn; 7pm; FREE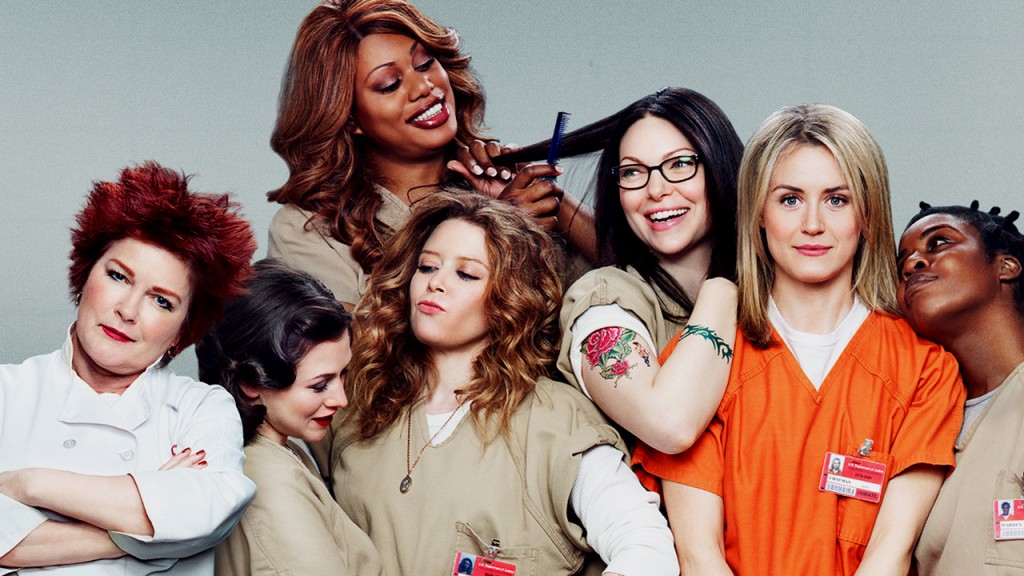 This popular Williamsburg bar brings back Sunday night theme trivia with the ladies of Litchfield. Hopefully you've finished binge-watching the latest season by now, but if you haven't, we promise it won't take long. So, grab your 3 best trivia mates and come ready to win. For game fuel, check out the menu's homemade chorizo or Sriracha lime chicken nachos.
Pier 1, Granite Prospect at Brooklyn Bridge Park; 7pm; FREE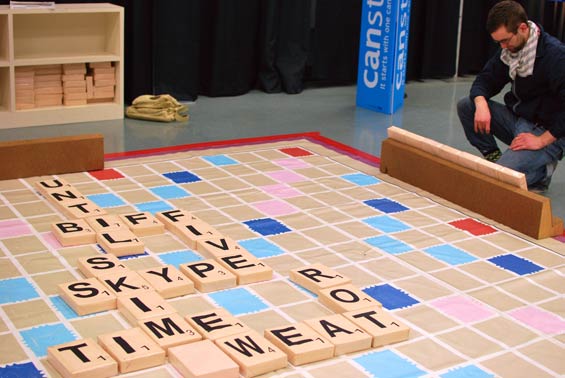 This 4th annual summer lit series is back with a mix of special events, readings, open mics and panels all sponsored by local independent bookstores. Tonight, swing by for Freebird Bookstore's outdoor mega-Scrabble game. Watch John D. Williams Jr., former executive Director of National SCRABBLE Association, go head-to-head with three time national word play champ Joe Edley on a massive 15 x 15 foot playing board. Hear them share their craziest competitive Scrabble stories and learn a new word…or 10.
Pete's Candy Store, 709 Lorimer St., Brooklyn; 7pm; FREE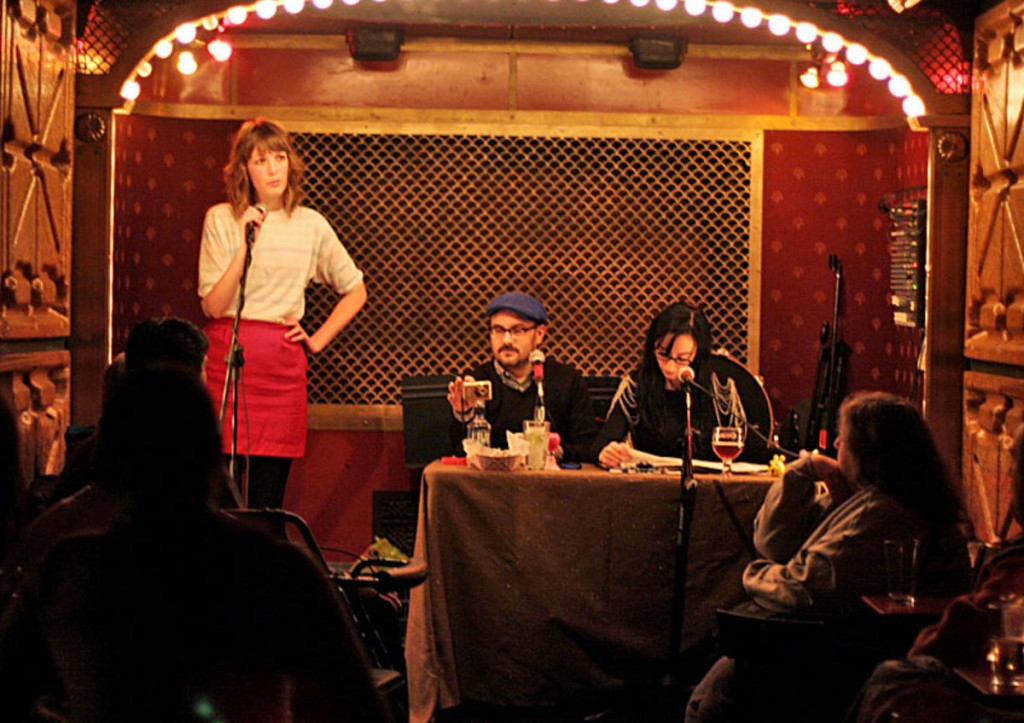 Never got to compete in middle school and wishing you still could? Count on this Brooklyn watering hole to bring your dreams to life. There's no cover, but you've got to be one of the first 15 people to sign up in order to compete. If you don't make it, no sweat; the bee–complete with nerdy prizes–takes place every month. Either way, trying to spell "puerile" after a beer or two is bound to be a good time, for someone.
John Jay College of Criminal Justice, 860 11th Ave.; 7:00pm-11pm; $15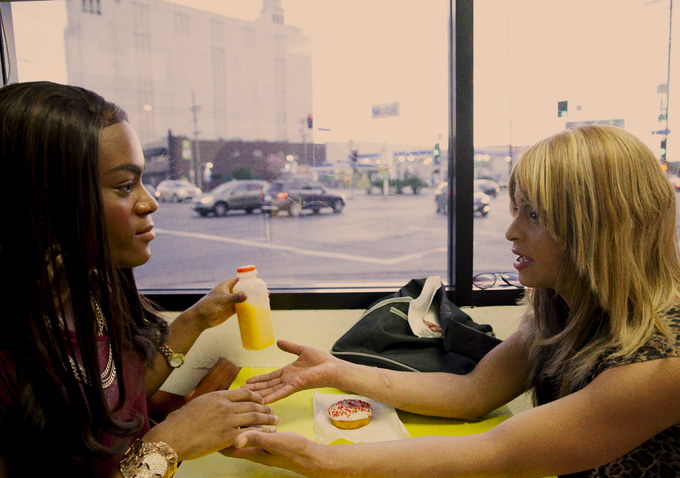 Shot entirely on an iPhone 5s, "Tangerine" is a story about a transgender prostitute in California. After the exclusive screening–it premieres in theaters on the 10th–talk sexual identity, race, and gender with filmmaker Sean Baker at a Q&A session. Plus, come early to enjoy a rooftop live musical performance before the show. 
The Church at McGorlick Park, 129 Russell St., Greenpoint; 8pm-9pm; $15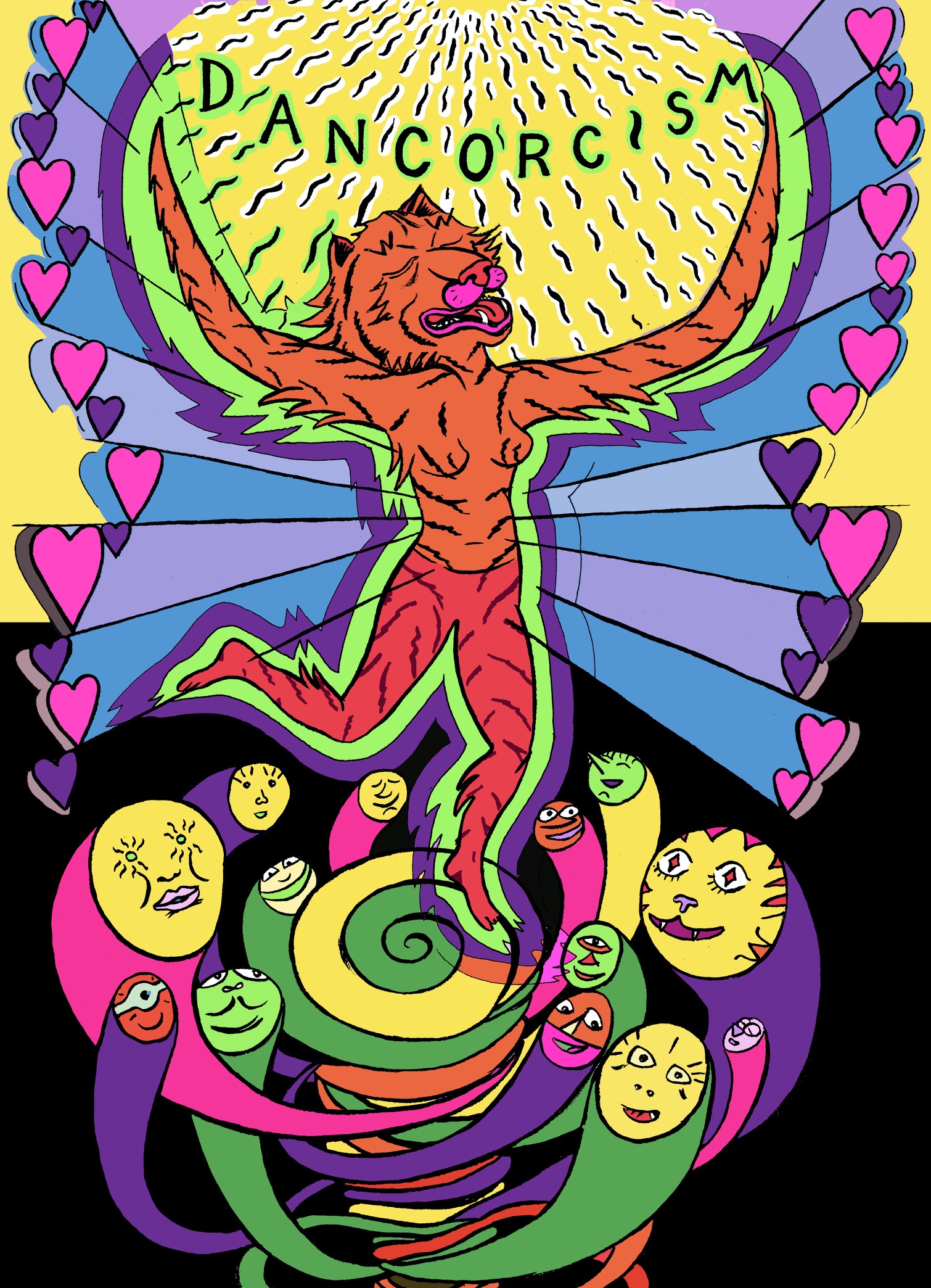 If you've been looking to fill a dancing void in your life, this is probably the place to do it. This one-hour dance party combines high-energy workout routines with spiritual stretches and meditation leaving your body and soul happy, energized and strong. Be sure to arrive 10 minutes early if it's your first time, and wear comfy clothes and sneakers you can move in. 
Greeley Square Park, 33rd St. and Broadway; 11am-9pm; FREE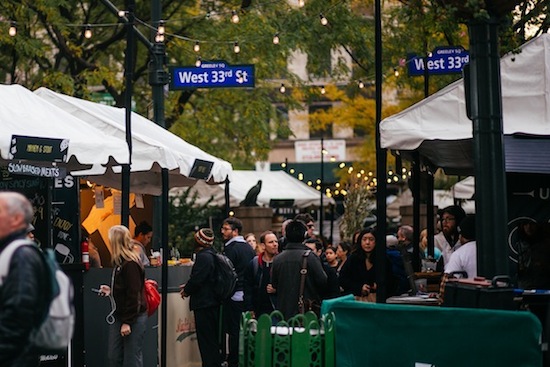 Sure, everyone's flocking to Smorgusburg this summer, but you don't have to leave the city for a good food fair. From the people who brought you Union Square's Holiday Market and Madison Square Eats comes this Midtown culinary pop up market. Get your fill of artisan eats and cult-followed grub with Macaron Parlour, Milk Bar, Asia Dog, Fire Belly Korean BBQ and tons more. Vegan? Fusion food diehard? Beer? Wine? Check, check, check and check. Come very hungry.