Alright, alright, this summer girl is finally leaning into the fact that it's actually autumn. I grabbed some fabulous ~autumnal~ events from you, like a spooky Friday 13th punk show, a pumpkin patch, and even pumpkin kegs (?) There are also some fund-raising events, because sometimes it feels like the world is collapsing underneath us and we need to support each other, y'all.
Koneko, 26 Clinton St, 6:00 PM – 9:00 PM, $20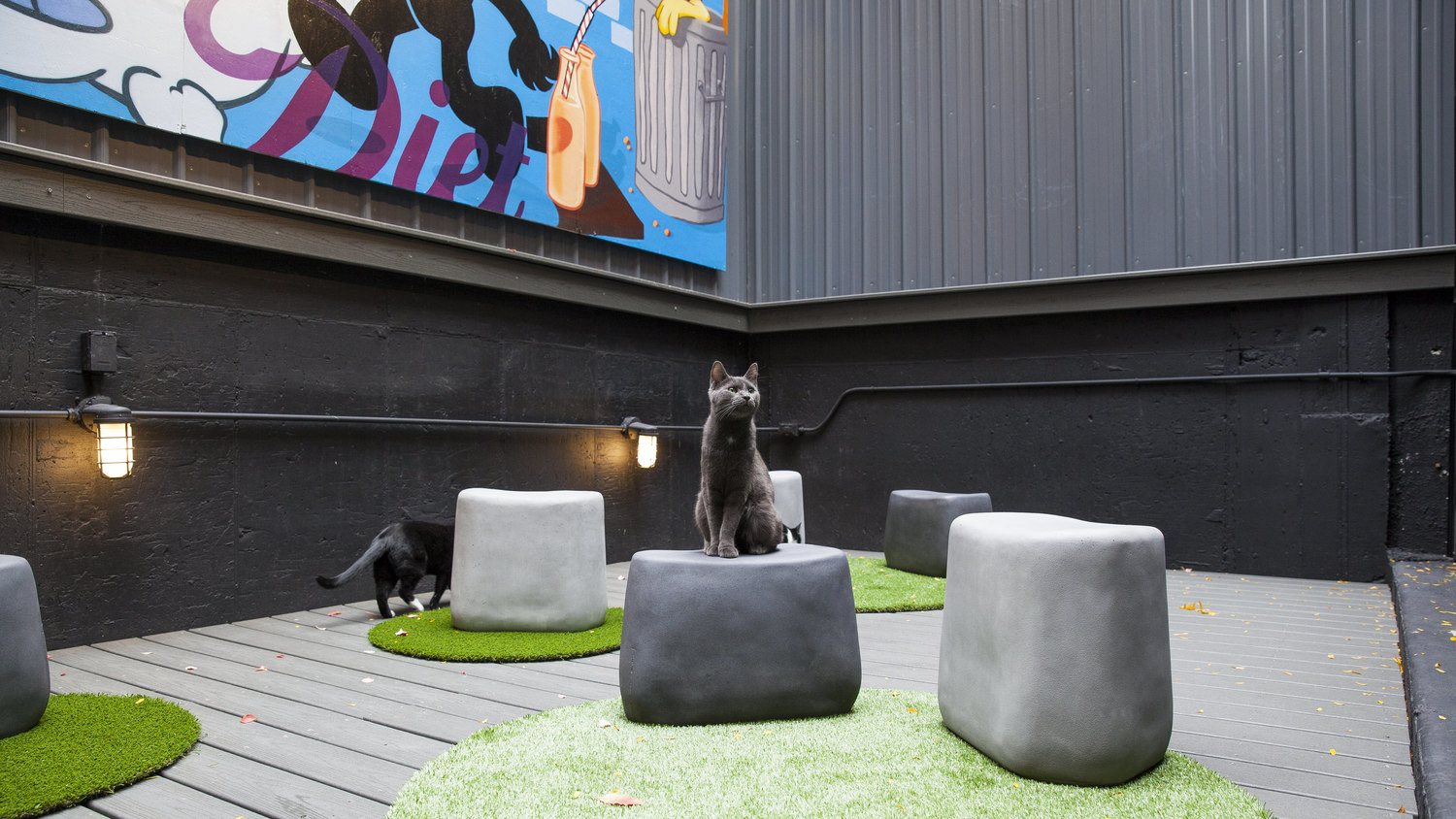 Do you love cats? Do you love relaxing? Do you love Puerto Rico? It's time to combine all three! Enjoy spending some time with some wonderful kitties (available to adopt!) while you bring items to send to Puerto Rico.
Bluebird Brooklyn, 504 Flatbush Ave, 7:00 PM – 11:30 PM, $5 (21+)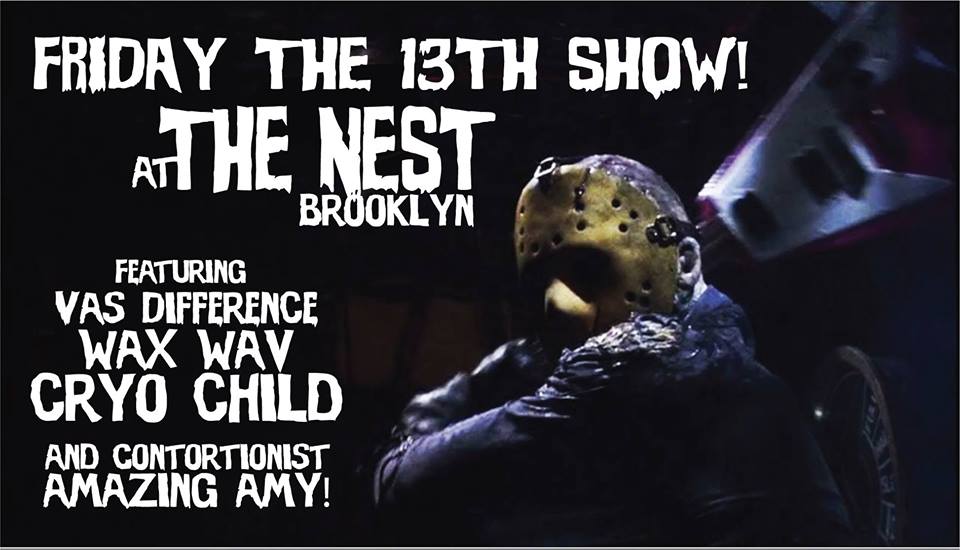 It's the perfect Friday the 13th combo: the aggressive joy of punk music along with the joyous weirdness that is the contortionist Amazing Amy. I've seen Amy perform before. It's a total trip, and you'll be glad you made the journey. Everything is $2 off, so get wild!
Brooklyn Bridge Park Pier 6 334 Furman St, 7:00 PM – 10:00 PM, Free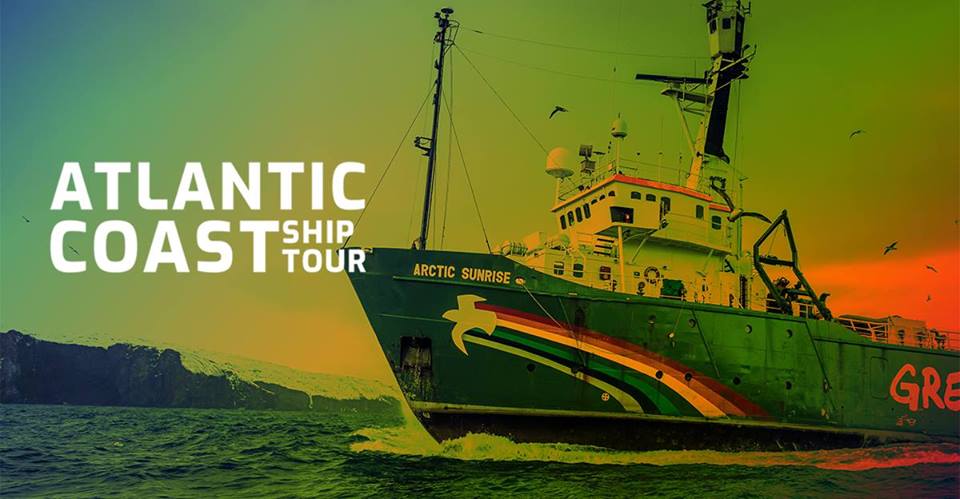 The EPA has been gutted and our president has a major boner for COOOOOAL, so it's a pretty good moment to get behind Green Peace. Hop on board the Arctic Sunrise, listen to some cool jams, and learn all about Green Peace with some cool folks who want to help you protect our coasts.
Hunter College, 695 Park Ave, 4:00 PM – 9:00 PM, $30-$100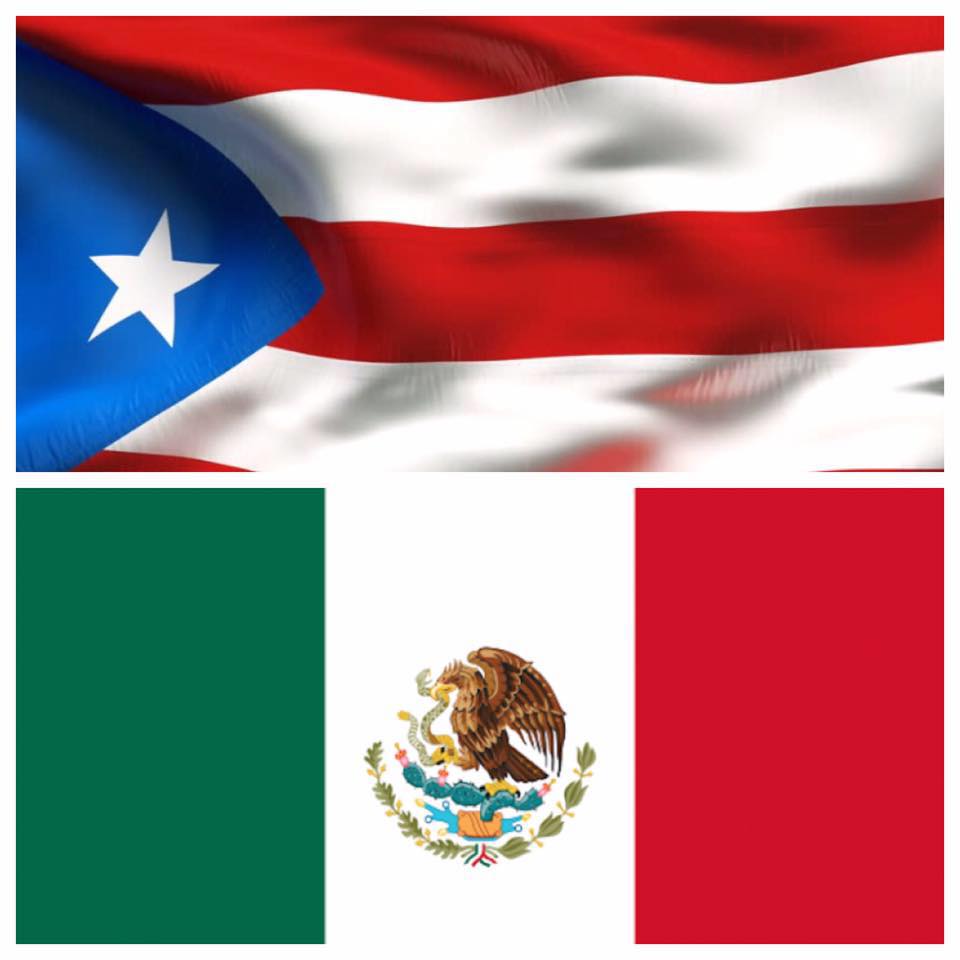 Puerto Rico still doesn't have electricity, and entire neighborhoods in Mexico City are still covered in rubble. America owes so much to the cultures of Puerto Rico and Mexico, our not-state-partner and neighbor to the south. This is an entire night of world-class artists, and you can join in for your donation.
Queens Botanical Garden, 43-50 Main St, Flushing, 11:00 AM – 5:00 PM, $12 (non-members) / free (members)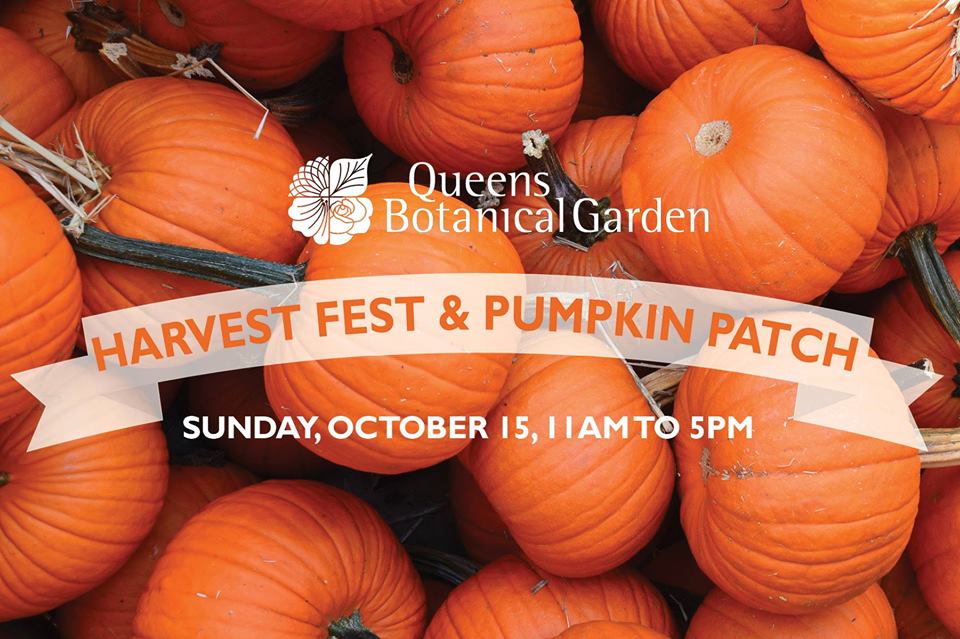 I have a friend whose October consists of eating a different pumpkin-flavored food or beverage every day. Now, there's a commitment to autumn I can get into. This Sunday is another autumn event I can get into! Pumpkin patch! Beer and wine tent! Vendors! If you don't feel the crisp bite of fall by the time is over, you're a robot.
Grand Bazaar, NYC 100 West 77th Street, 10:00 AM – 5:30 PM, free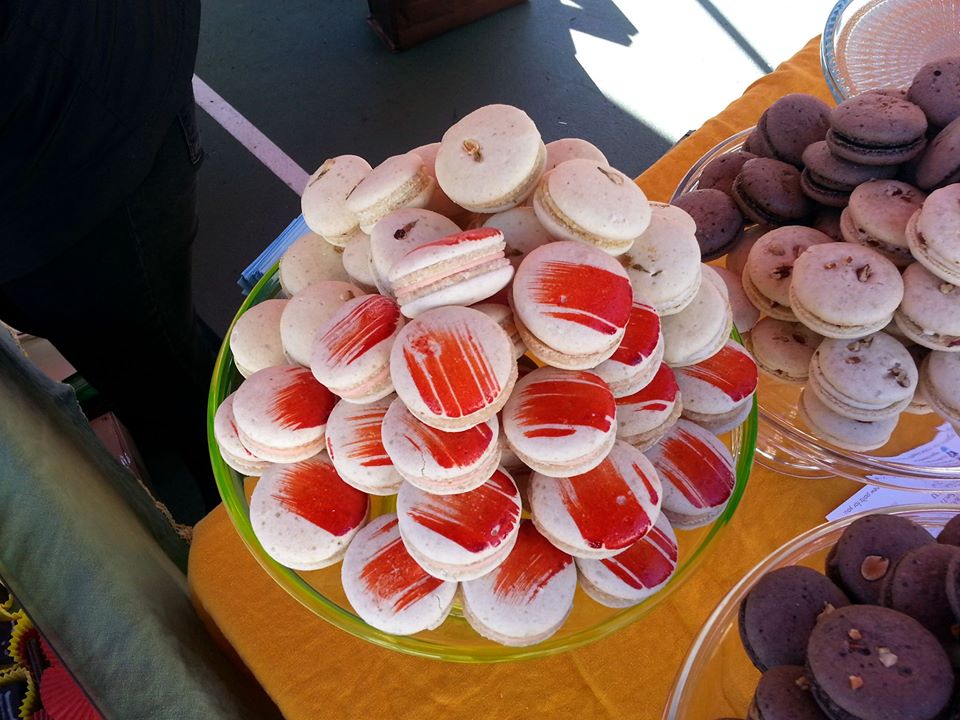 It's a sweetstravaganza! Check out over 100 sweets vendors and munch away, knowing that all of your money goes to support NYC public schools. Doesn't that pumpkin pie taste better knowing it's for a good cause?
Artists & Fleas (Soho), 568 Broadway, 10:00 AM – 8:00 PM, $20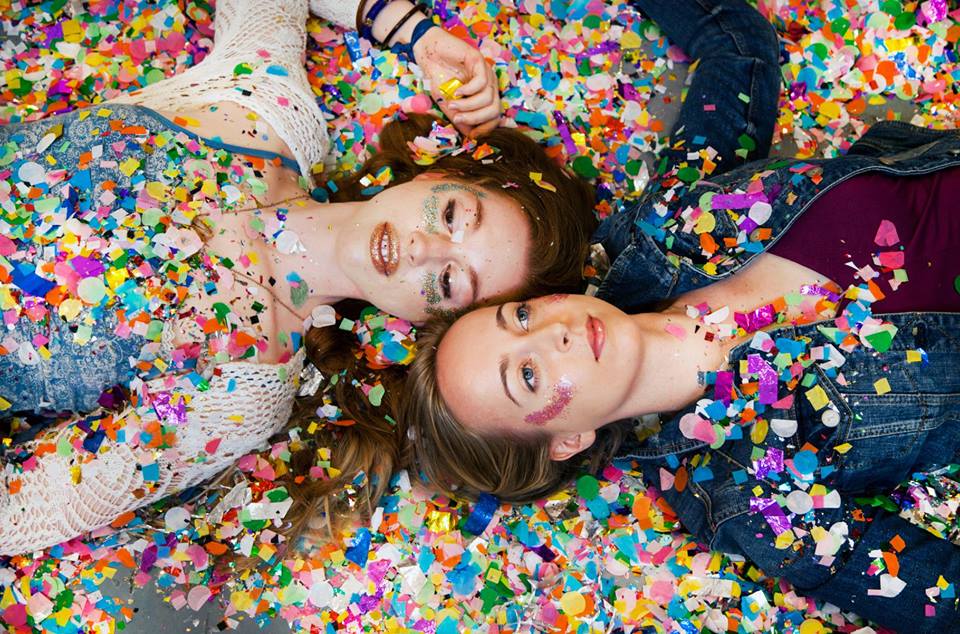 The perfect Instagram photo is worth an iPhone's worth of gold. Or maybe $20. You'll have a professional photographer taking pictures of you and your buddies dousing yourselves in confetti. The curators ask you to contemplate, "what are you celebrating?" I'll tell you – you'll be celebrating this badass photo!
Loreley Beer Garden, 7 Rivington St, 9:00 PM – 12:00 AM, Free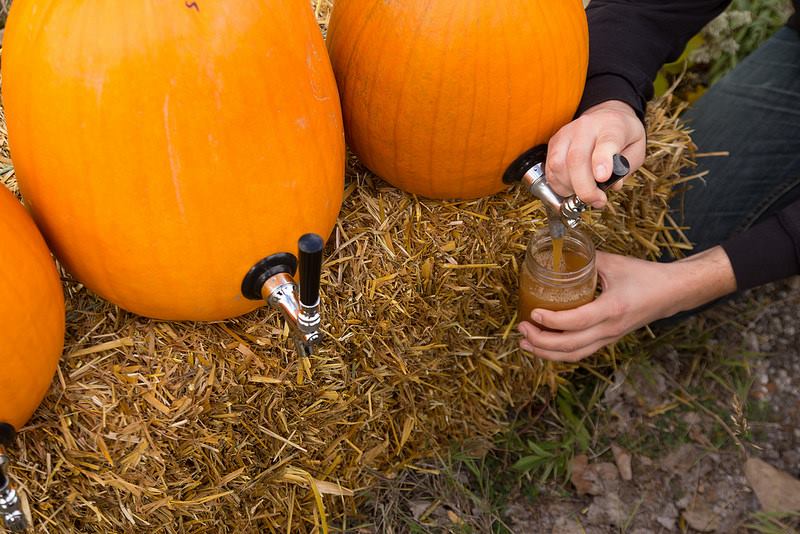 Pumpkin kegs? Pumpkin kegs. Grab some friends and hop on over to the heated beer garden at Loreley for a night of yummy discounted seasonal brews.