Oh boy, is this week jam-packed with fun stuff! Do some downward-dog with some upward cats, check out some cherry blossoms and dance the night away in the greatest city in the world!
Little Lions, 40 Grand St, 8:00 PM – 9:00 PM, $32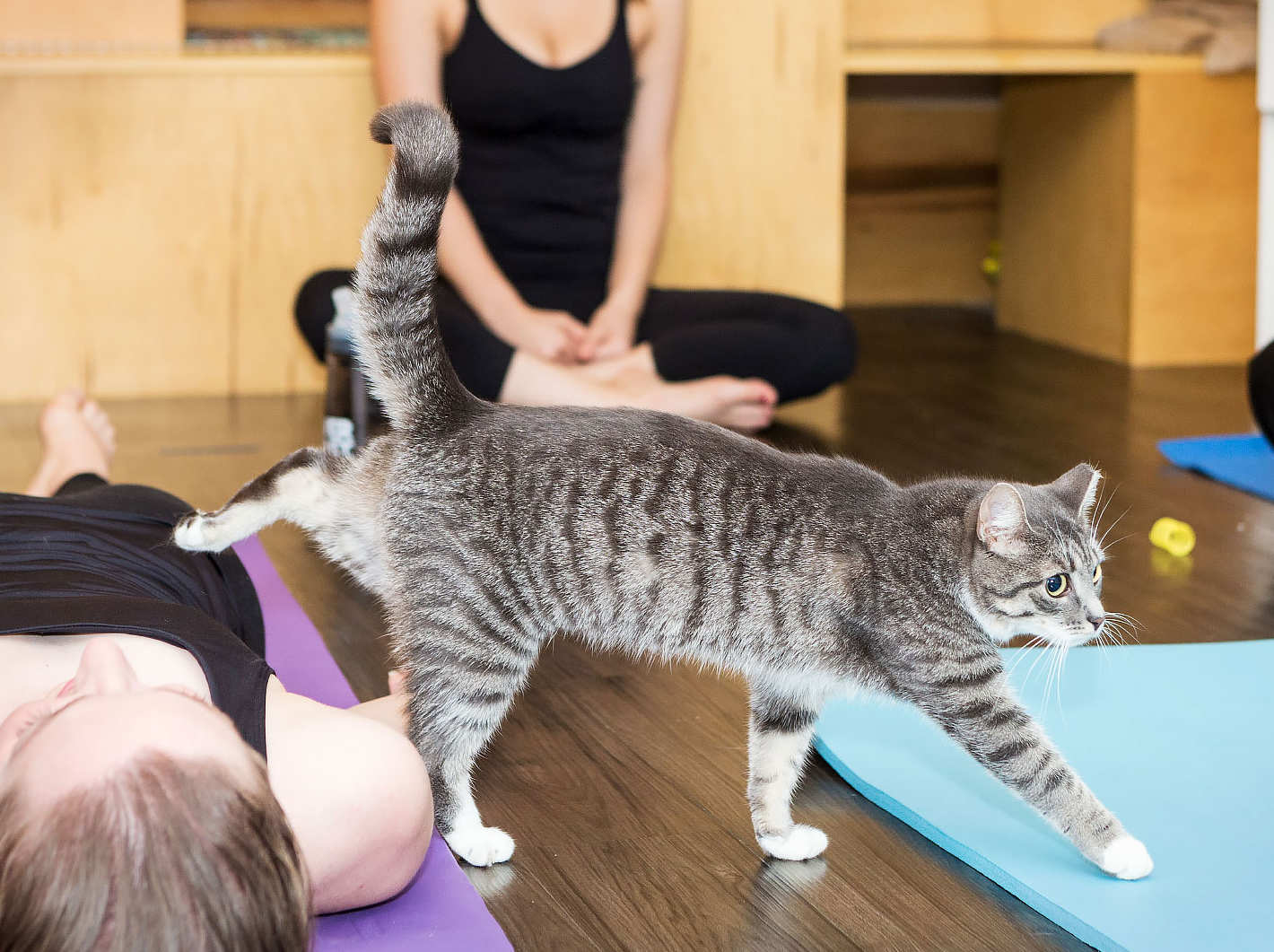 Little Lions is a place where kitties find a home, and also a nice place to grab a tea and cat lady-watch. Join Lauren Coles from Daisy Yoga in some poses surrounded by furry friends.
Brooklyn Wine Yard, 1114 Fulton St, $27 (includes a drink or wings)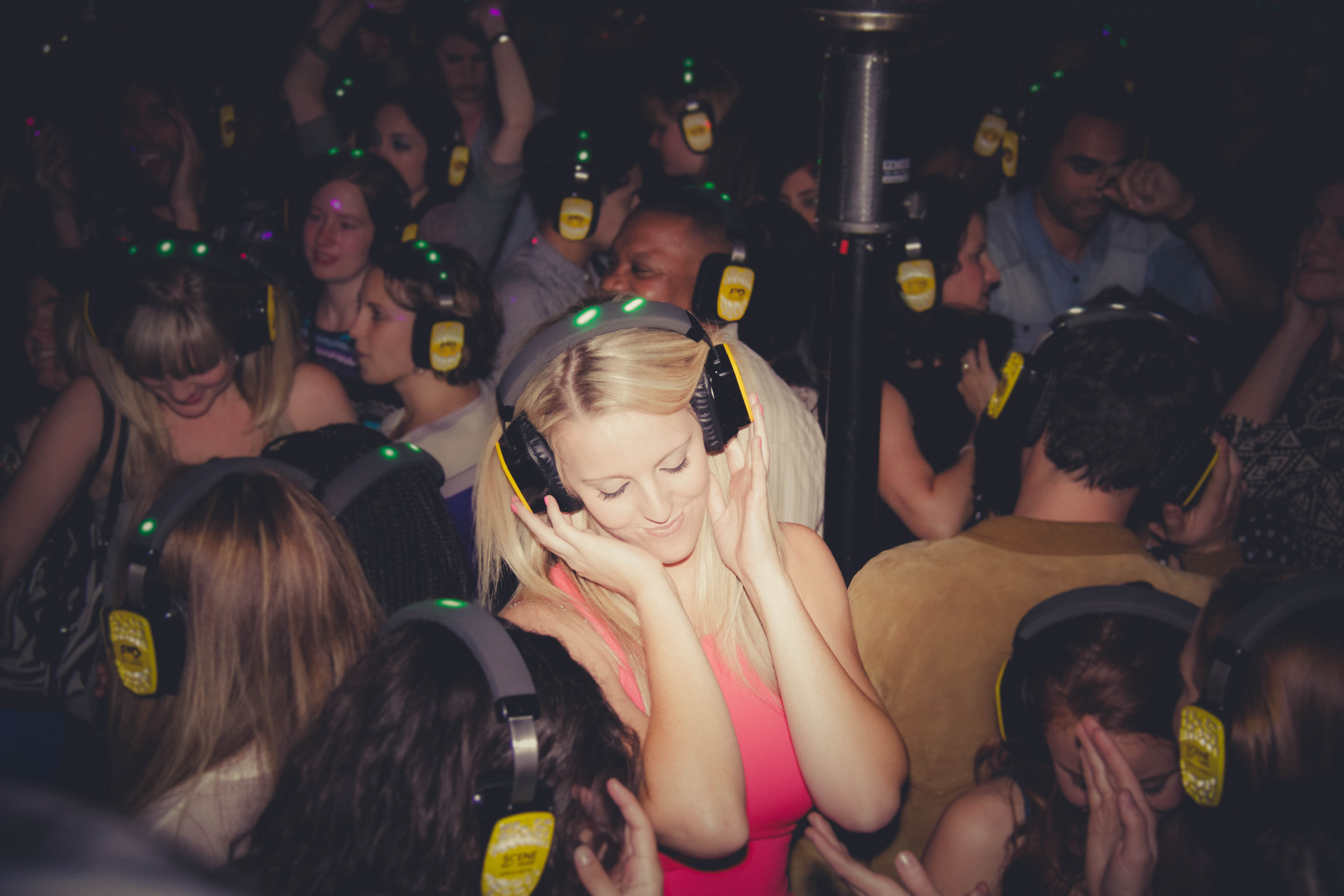 I have never had a good time at a silent dance party, but that is not silent dance parties' fault. At my first one, my then-boyfriend decided to erupt into a low-voiced, hate-filled rage at me over me requiring be be at a specific location for my birthday. At my second one, my date wandered away in a drunken stupor, never to return. These are reflections of my choosing bad dance companions, not silent dance parties in general. It's a dance party where you choose the DJ! What's not to love?!
Various locations, 9:00 AM – 11:00 PM, Free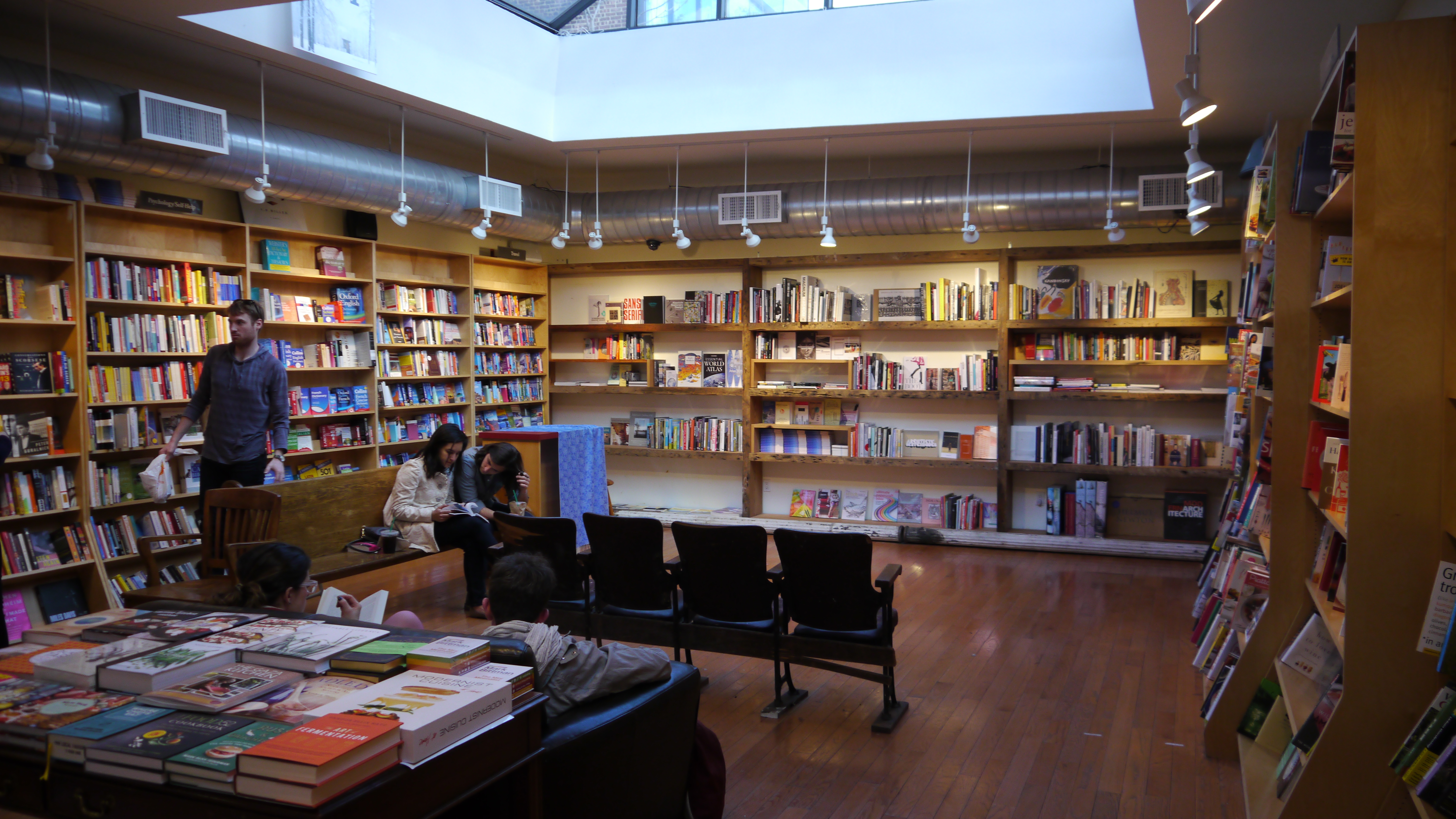 This fun event has patrons visiting some of Brooklyn's 20+ independent bookstores, completing tasks and using #bkbookstorecrawl to be entered in contests to win prizes for participating. Cool new books and gift cards are up for grabs here, so support your local bookstores and have fun!
Brooklyn Crab, 24 Reed St, 3:00 PM – 6:00 PM, Free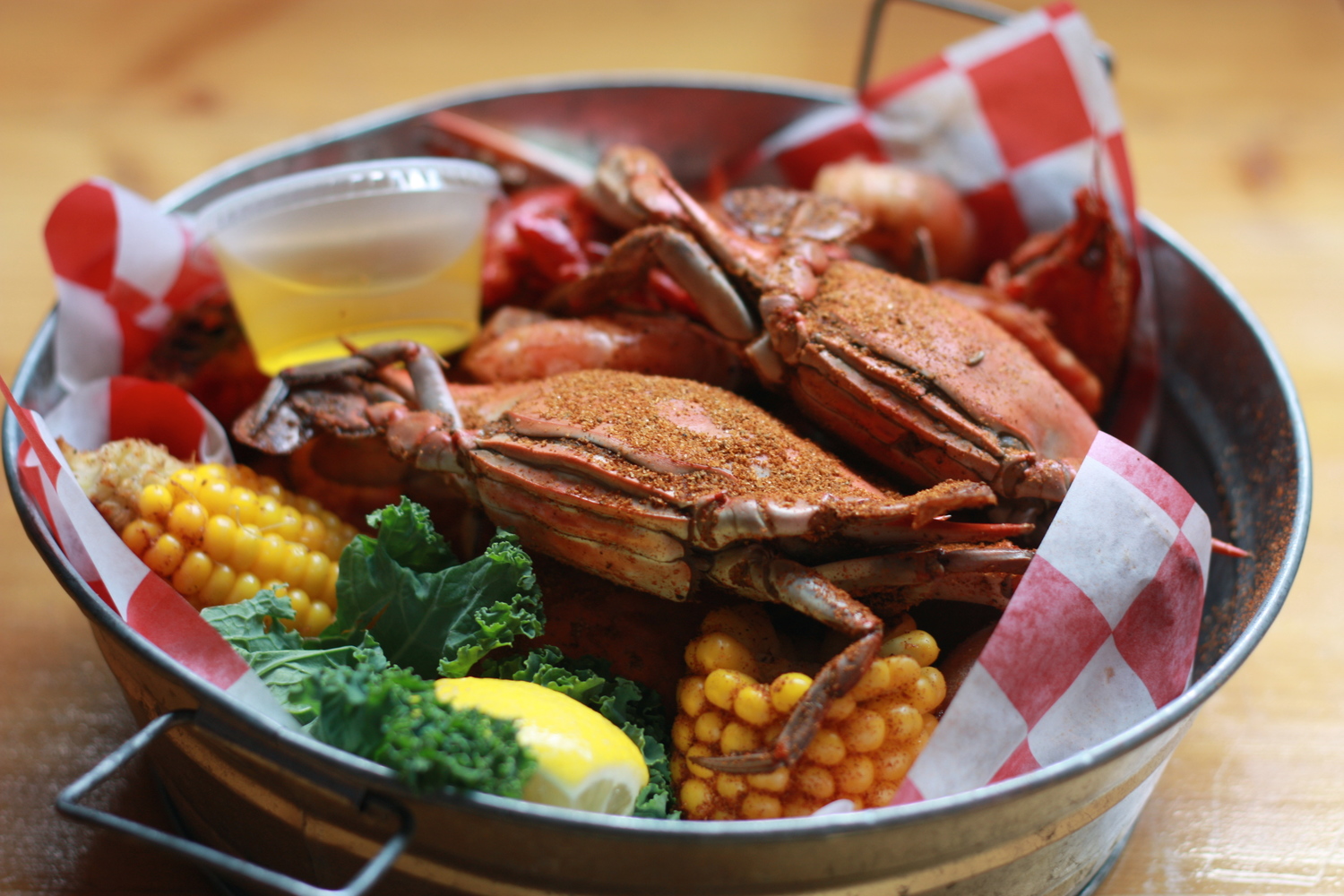 I used to think to myself, "I could be kosher. It's not so tough." I don't care too much about pork, I don't mind not having cheese on stuff, and I like the idea of my meat being prepared humanely. But… BUT… CRAAAAAB!!! Oh, ye spider monsters of the sea, ye were meant to leap joyfully into my belly, surrounded by the corn thy consort. Check out Brooklyn Crab's new summer cider. There will be samples all day, and prizes for winning at mini-golf! Most importantly… if you're not eating kosher… CRAAAAAB!!!
Brooklyn Botanic Garden, 990 Washington Ave, 10:00 AM- 6:00 PM, $20/$25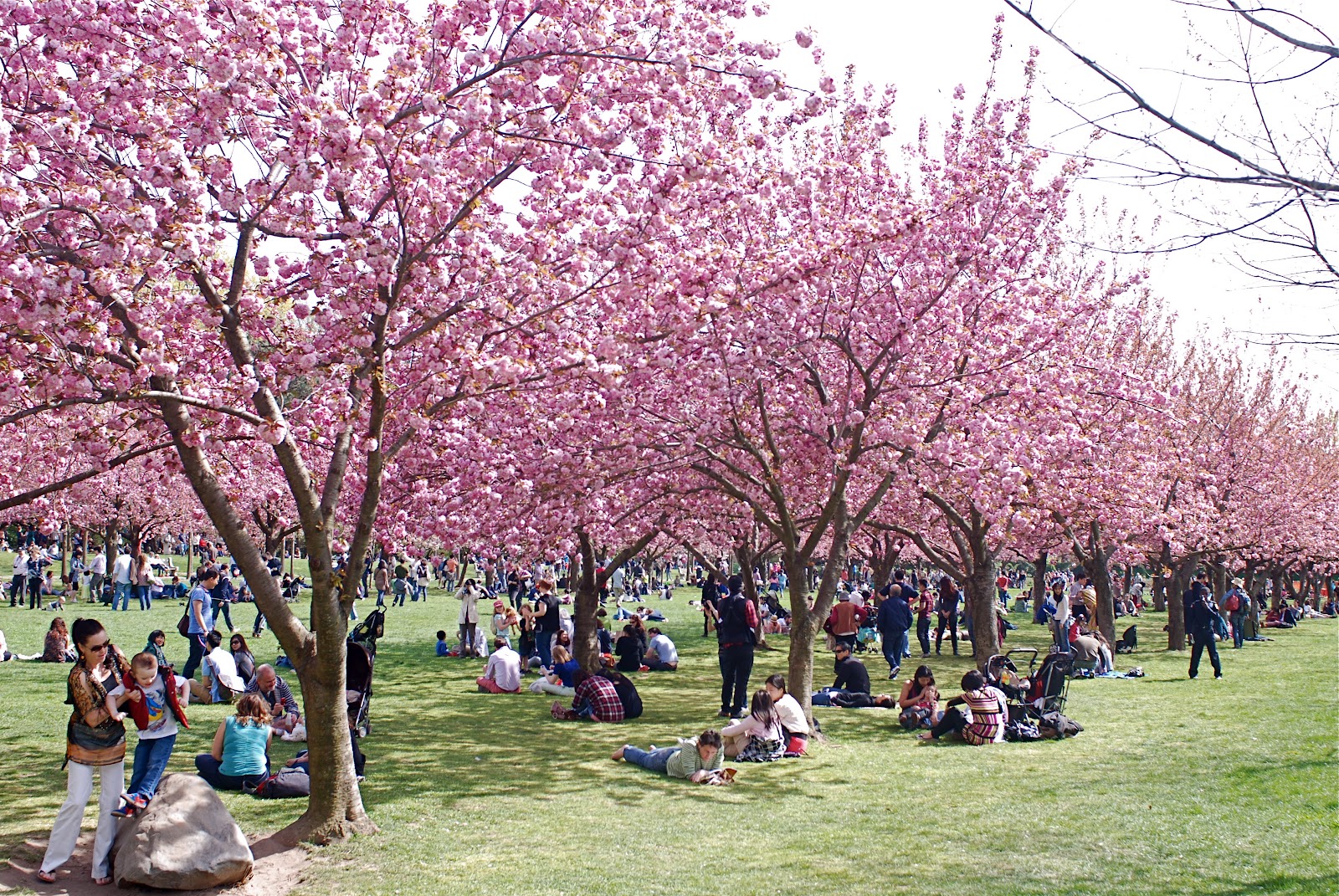 It's finally here! One of the capstones of life in NYC, the Brooklyn Botanic Garden's cherry blossom festival, is upon us. It's the 35th anniversary of the festival, which means this festival really needs to settle down and get serious if it wants to have a family. Of course you're there for the gorgeous pink blossoms, but you can also enjoy dance, martial arts and music in this celebration of contemporary Japanese culture.
Washington St. bet. Observer Hwy & 7th St., 11:00 AM – 6:00 PM, Free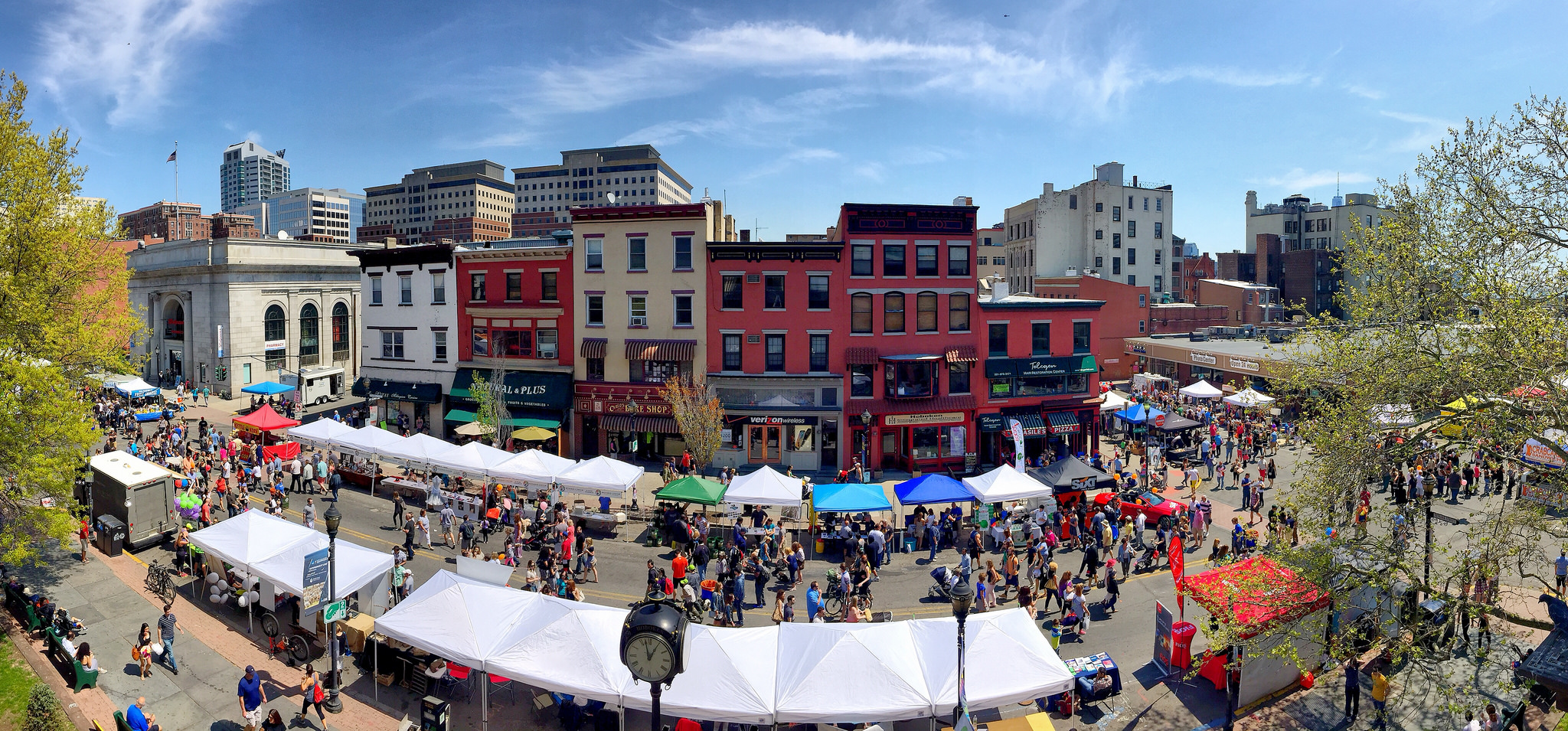 Hoboken! Manhattan's adorable little cousin! Head on over on that little bus and experience the pleasure that is one of the NYC metropolitan area's worst-kept secrets: Hoboken is really nice. Three stages of live music and over 300 vendors will make this a (tiny) commute worth making.
Bar Chord, 1008 Cortelyou Rd. between Coney Island Avenue and Stratford Road, 7:00 PM, Free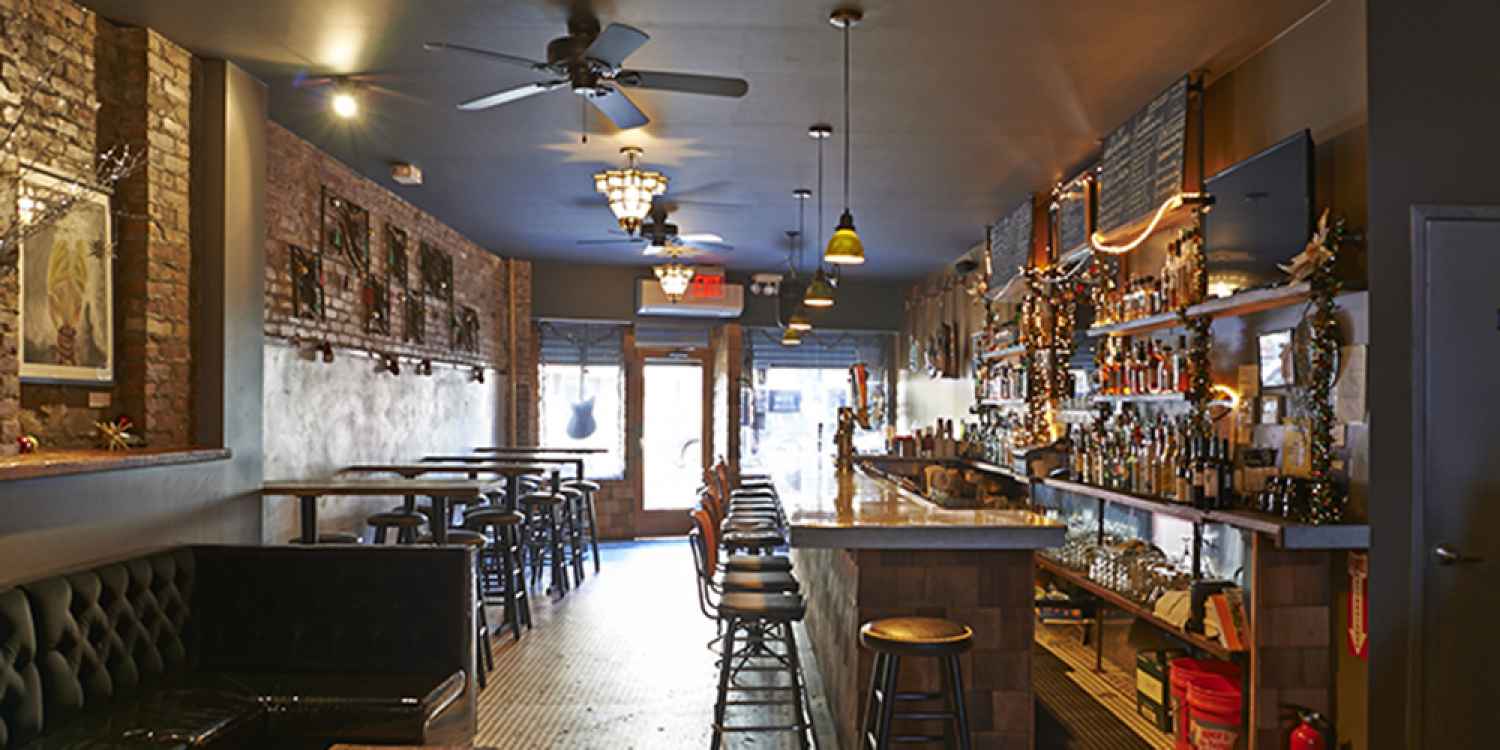 Are you or your date that insufferable person who can name the band, singer and year for every damn song I hum along with on the radio? Celebrate your obsession with this music-themed trivia, complete with prizes for correct answers! Just don't interrupt me when I'm trying to get my groove on, please. I get that your memory is better than mine. Yeesh.
Bryant Park, 5:00 PM – 10:00 PM, Free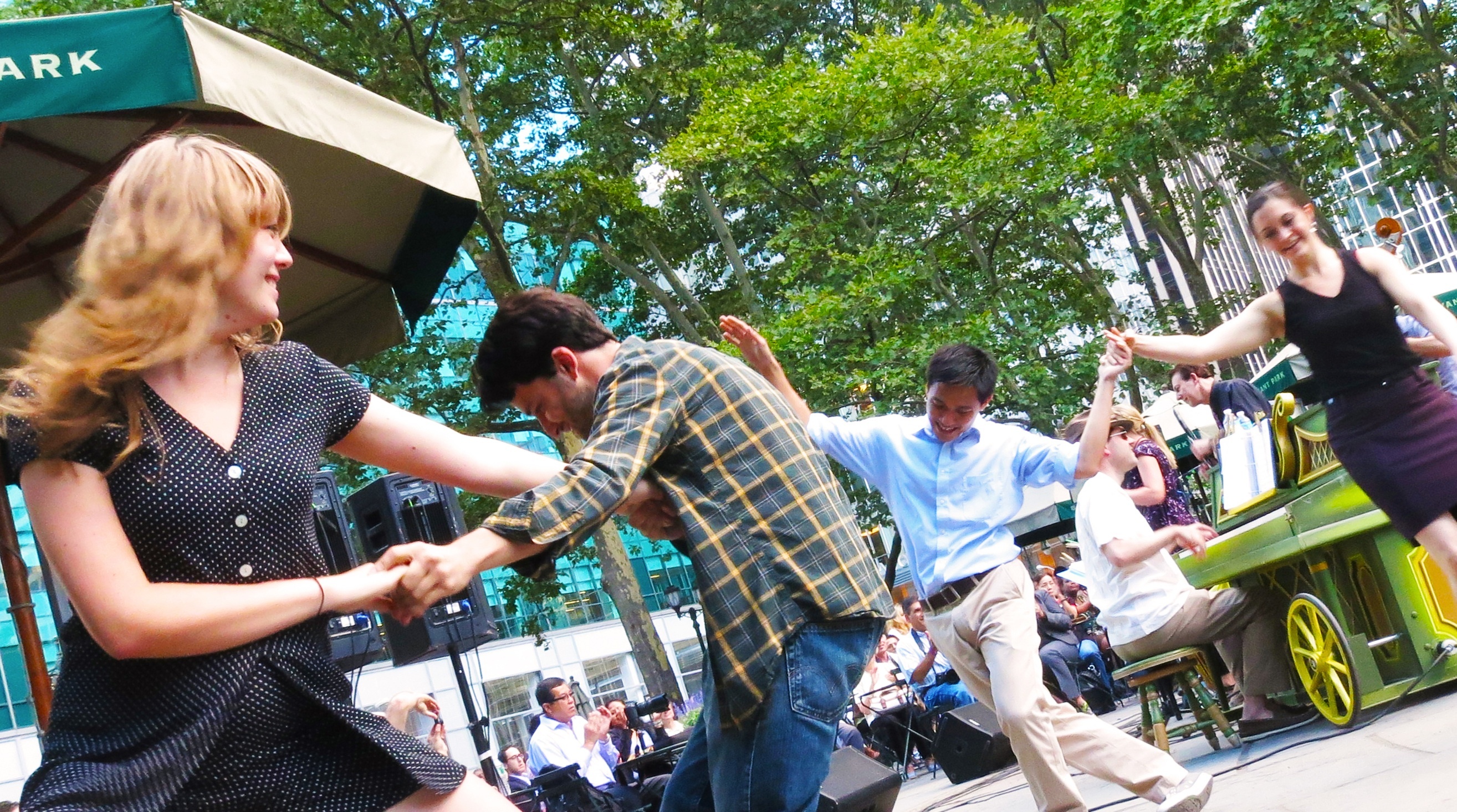 Woo-hoo! Time to dress up and get out there! This Wednesday, you'll have professionals teaching you how to charleston, foxtrot, and jitterbug, just in time to impress all the single people at your cousin's wedding. Enjoy the live bands and free lessons, or just the lovely weather and the upbeat vibes of lots of people dressed all fancy-like moving around.
QED Astoria, 27-16 23rd Ave, 9:00 PM, $6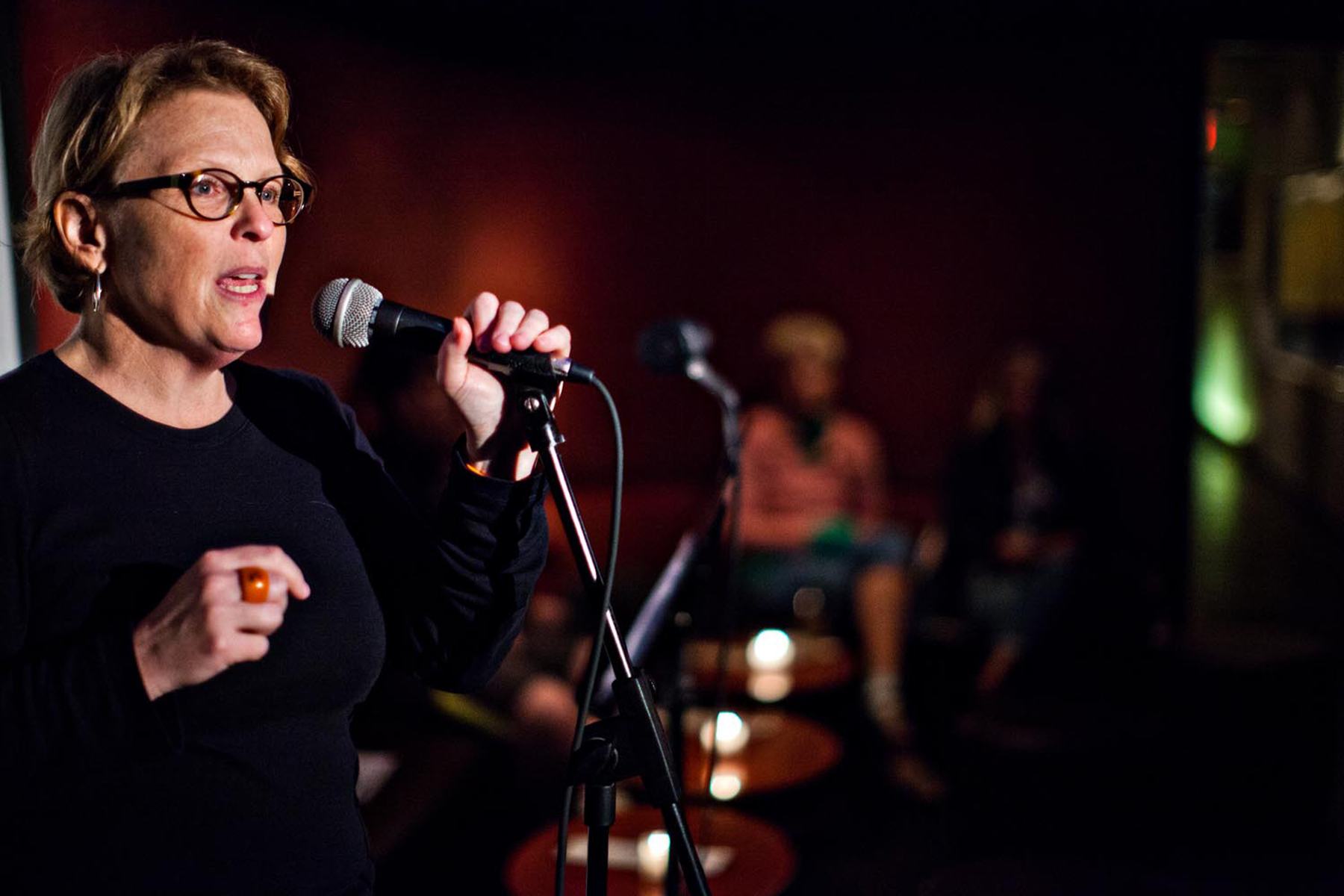 Here you have it: professional-grade stand up at amateur prices. Performers from MTV, Comedy Central, and College Humor frequently grace the QED stage, and hosts Andrea Ilene Shapiro & Caitlin McKee are there to make sure everything goes swimmingly. Christopher Hitchens may still be rolling in his grave at the notion that women are funny, but who cares about the groans from an atheist ghost?