Hi, sexy guy. Hooray, you're just as cute in person as you were on Mesh! We exchanged some fun messages, and now we're finally meeting at that neighborhood bar you or I suggested.
Nice to meet you. I'm a feminist. I believe in wage equality, paid maternity leave, and Black Widow's right to sleep with or not sleep with however many Avengers as she chooses. Being a feminist is a large part of how I identify. But I still want you to pay for my drink. I know, I know, it's an outdated representation of a reinforced gender binary.
Here are some outdated representations of a reinforced gender binary I promise you in exchange!
The First Date Level

Here's what you're guaranteed. Before a first date, I
Put chemicals all over my face. My "date face" consists of foundation, concealer, eye shadow, eye liner, mascara, and lipstick. I spend about $150 on these chemicals a year, a little more than half the average rate.
Wash my body with products that cost more than yours do and dress up in clothes that cost more than yours do. Cool button-up shirt! Oh, you bought it back in college? Literally nothing I owned in college would be considered fashionable now. No, not even the socks.
Shave or pluck almost every inch of my body that grows hair other than the top of my head. I just pondered with happiness that our culture does not require me to shave my arms. For now.
Trust you with my personal safety. I recently went on a date with a very odd man whose response to my disinterest was to caress me and lean in for a kiss. I have friends who have been roofied, groped, and raped by dates. This is not to malign all men, but please don't take this trust for granted.
Am (probably) younger than you. The minute I hit 30, my inbox shrank. Men in their 40s message me and I see that they don't have their age range set for their own age. I always take that as a red flag and ask why. Men's responses range from "I want to have kids" (as if male fertility didn't also drop off) to "I like to have sex with younger women."
Give you massive bonus points if you make me laugh even once (all of my beloved men have been funny) while accepting that my sense of humor probably does nothing for you.
I don't resent you for these things, sexy guy. These are part of the culture we both inhabit. Oooh- I'll have a wheat beer. Yum. Hey, let me bend your ear a bit about the benefits you'll get once you're in a relationship with me.
Relationship Level

At the exclusive dating level, I will
Alright, I can see that you're interested. Let me spin this into a bit of the hypothetical, while we're still having a nice time.
Marriage Level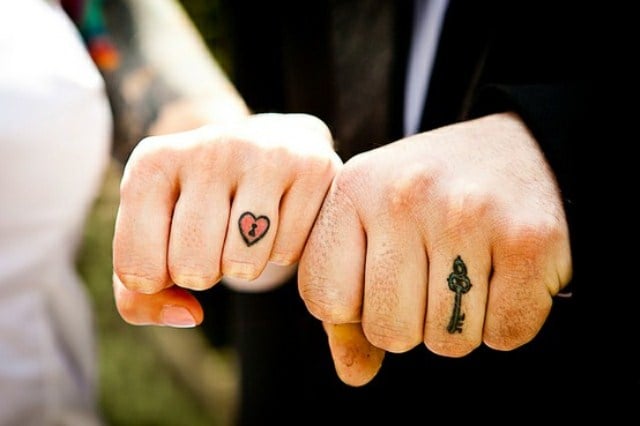 I know, I know, like I said, hypothetical. Here's what you can reasonably expect from me if we get married. I will
Look, these are all choices. Plenty of women, better feminists than I, don't do any of these things. I know I don't need to wear makeup or sexy clothes or laugh at your jokes so earnestly or pluck the blond hairs that grow over my lips. But you contacted me because that's the person I present on my dating profile, and here I am. If I have to pull out my wallet right now, it's not a deal breaker. You're educated, handsome and single. I ain't running from that. I can afford to pay for this wheat beer. I will, if there's a second date, and I'll buy you one too! But if you don't reach for the check tonight you will be telling me tacitly that you reject the paradigm we're a part of and I've done a lot of work this evening to present the gendered romantic signals you expect from me.
So please, for this first date, just buy my drink.
Cheers!