Ho ho ho! Merry Christmas! Figgy pudding! Has anyone ever eaten figgy pudding? How is it? It sounds fibrous.
This week, we FINALLY get to the reason for the season –
STAR WARS!
Washington Square Park, 8:00 PM- 11:00 PM, Free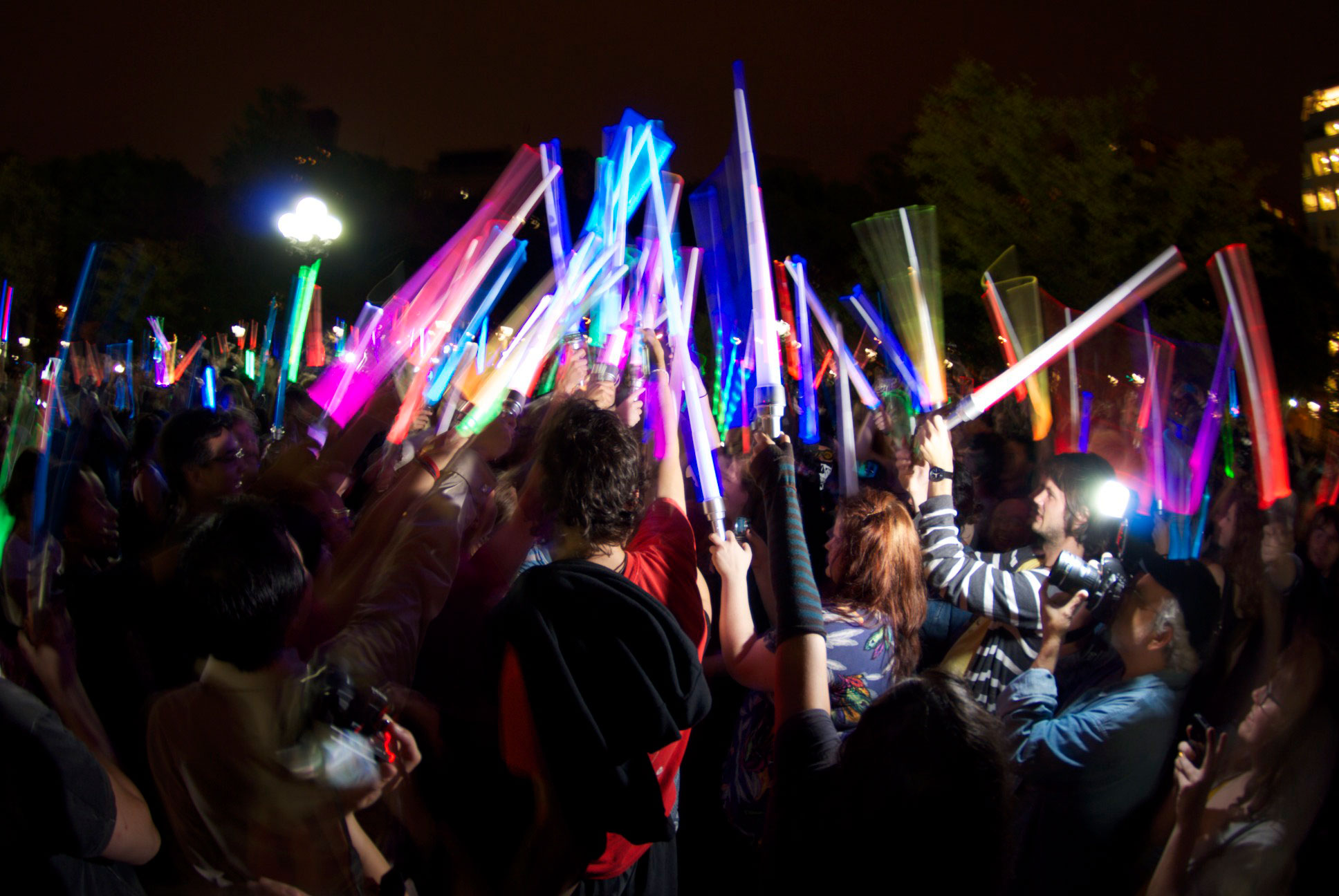 It's 2015. There has never been a better time for a nerd. Anyone who owns a light saber (Facebook calls this a BYOL event) is welcome to come and mingle in bonkers, frenzied joy with other fans, gently bashing one another with plastic swords. This blog promises nothing regarding spoilers so you should probably go out and see The Force Awakens before you head over to THE BATTLE, but the group will mosey on over to a theater afterward to watch the movie, so maybe you can just fight while wearing ear plugs?!
Either way, may the force be with you!
Magnet Theater, 254 West 29th St, 7:00 PM, $7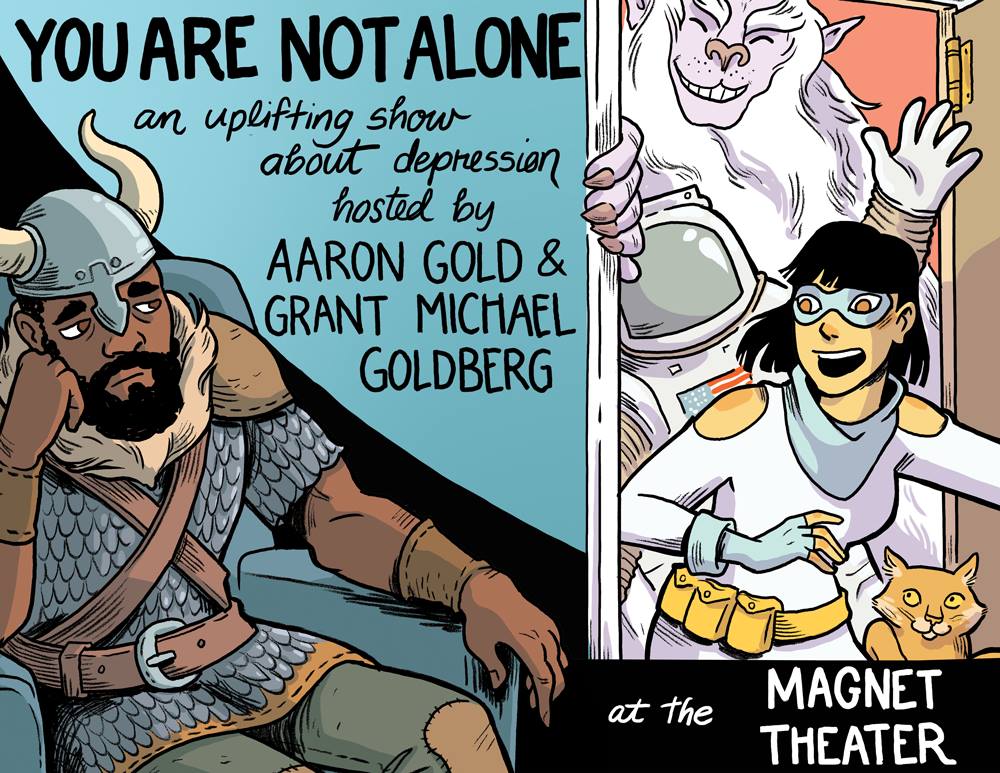 The holidays can be rough, right? Although statistics show that suicides actually do not go up during the holidays, this is a season when stress triggers can be immense and loneliness acute. This show addresses issues of mental health through essays read by those who have suffered from depression, anxiety, and a host of other often stigmatized conditions, and responds to them with humor and love. It starts from a difficult place, and ends in a group hug.
If this all sounds too intense (it's not- it's actually very funny) you can always stick around for a hilarious night improvised musicals,  fast-paced audience interactive comedy, and yelling jokes at TV.
Hofbräu Bierhaus NYC, 712, 3rd Ave, 8:00 PM, Free – especially if you win the contest!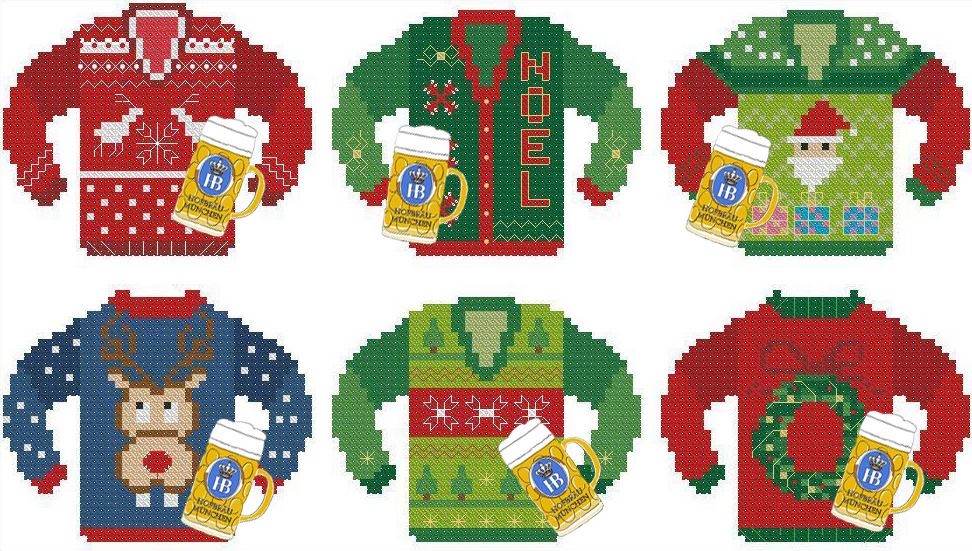 We all have ugly Christmas sweaters. You find yourself about to give it away to some charity organization that SURELY needs more poly-cotton blend with a reindeer on it when… you… JUST CAN'T! Put that hoarding to good use at this holly jolly event, where the winner gets to tap the keg with Santa (he's real!?!) and erase an entire night of debauchery!
Don't forget to tip your waitstaff if you win the contest, though. Santa remembers. Santa always remembers.
Shore Front Parkway by Beach 95th St, Rockaway, 11:00 AM, $50 to run, free to watch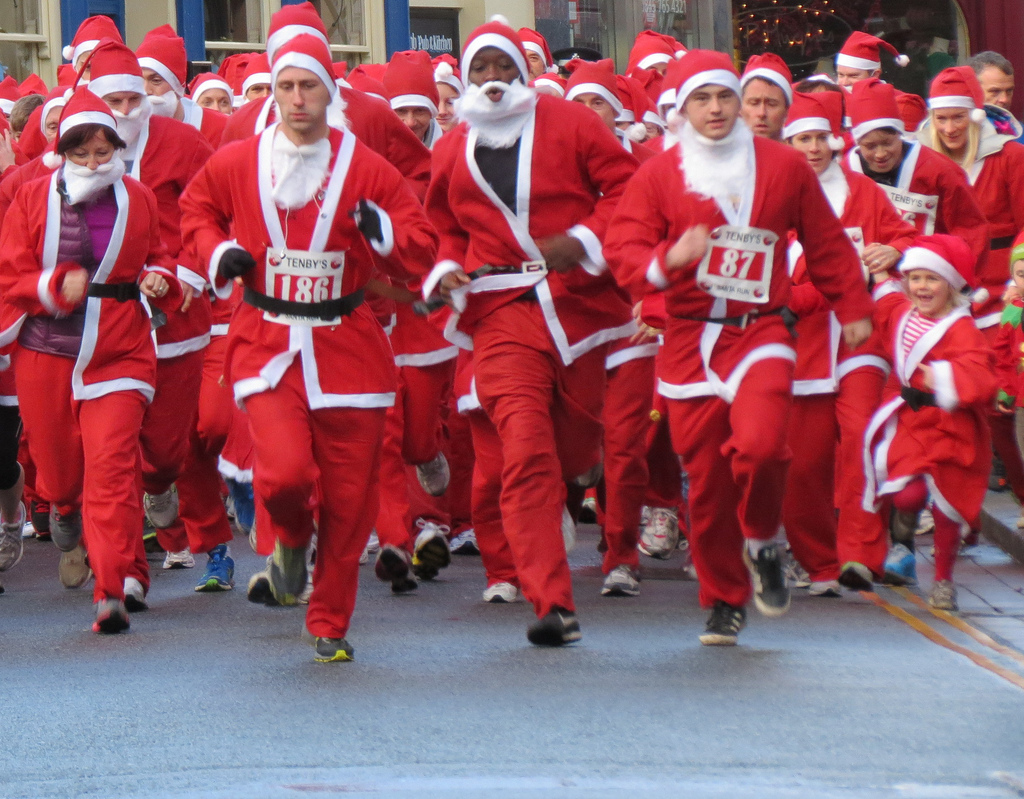 Alright, you've been polluting your body with office cookies for a month now, it's time to head down to New York's gorgeous Rockaway beach to wear a Santa suit and run it off.
Oooor you could slam a mimosa with some friends, head down on the A train to watch the Santas run, and head over to Rippers for a killer burger and some fries.
It ain't gonna be unseasonably toasty forever! Get your warm-weather Santa on!
Webster Hall, 125 East 11th St, 7:00 PM, $13 in advance, $15 at the door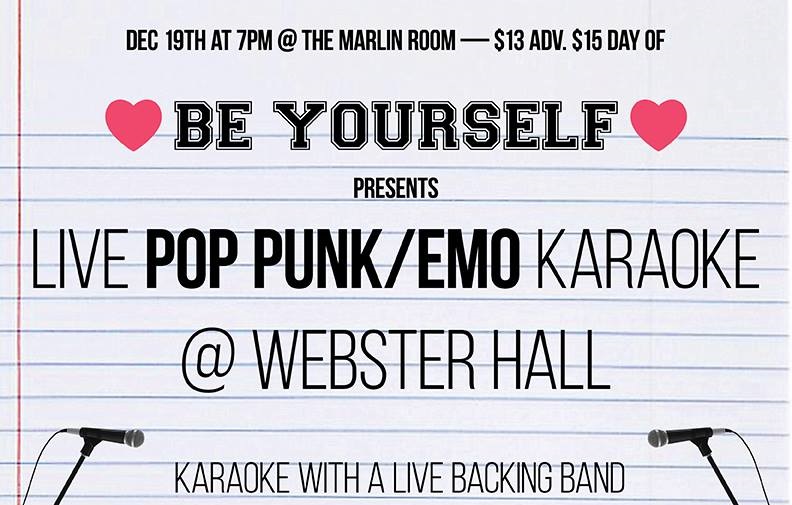 Holy guacamole, you'd be a Stupid Kid to avoid this Dance, Dance live band karaoke party. This Freakishly fun event not only raises money for a no-kill animal shelter, it's also holiday-themed so you get to dress up like a Chesterfield King! So don't Say it Ain't So– it is so!
Okay, I'm done with song title puns. Forgive me for all those, and head to this fun part! It's a little earlier in the night than some other events, so those of us with early wake-up times won't have to refuse with the old person excuse of What's My Age Again?
I'm so sorry.
All over Manhattan, 2:00 PM – 5:00 PM, $25, $10 discounted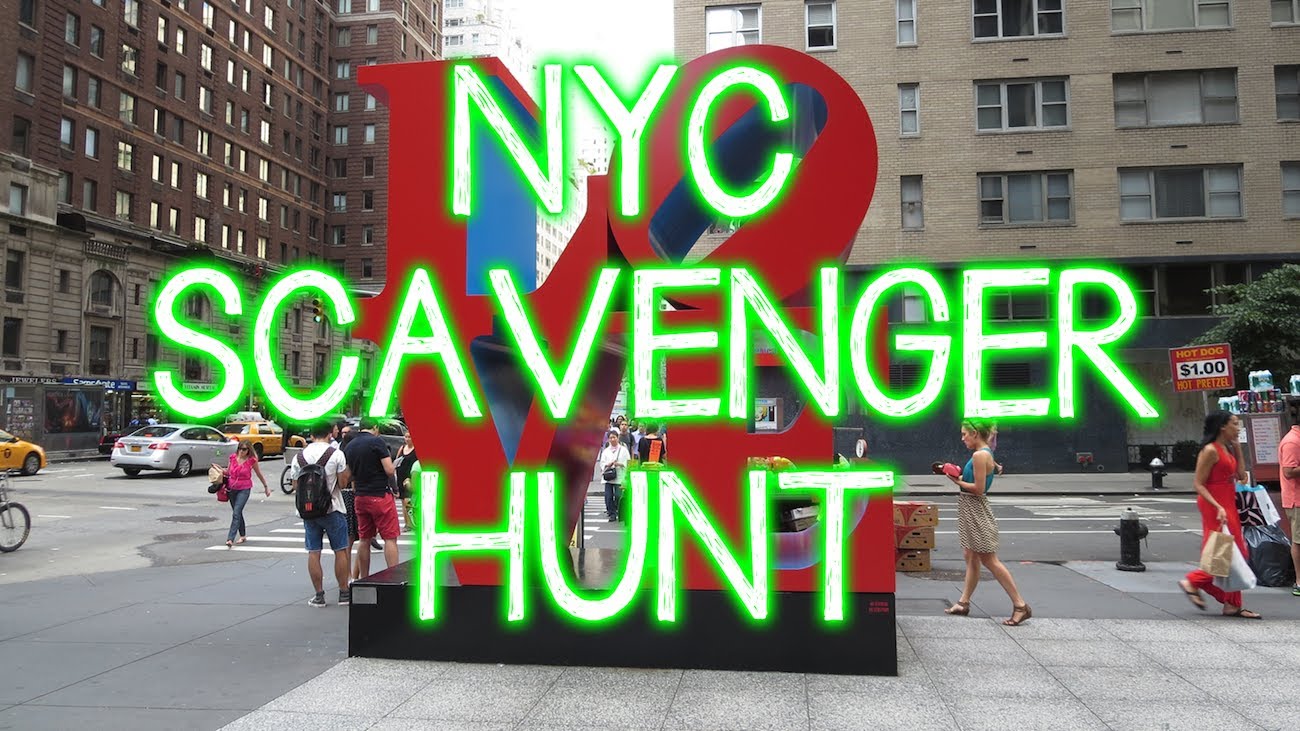 You always hear that people fall in love more readily while doing exciting things. While just day-to-day life in NYC is already pretty exciting (does that man have a pet pigeon? Did his pet pigeon just attack me?!?) it's a pretty good bet that a 3-hour scavenger hunt all over Manhattan is gonna get that endorphins flowing and seratonin pumping. I once did one of these NYC scavenger events with an ex and while we fought rather tensely about the most efficient strategy for completing the tasks, the photos we got once we were finished were worth every snippy word.
The gift package includes all sorts of cool events-related prizes like tickets to a Quiet Clubbing event, so there's every reason to hope for even more exciting activities!
Tisch School of the Arts, NYU, 721 Broadway, 4th Floor South, 4:00 PM – 8:00 PM, Free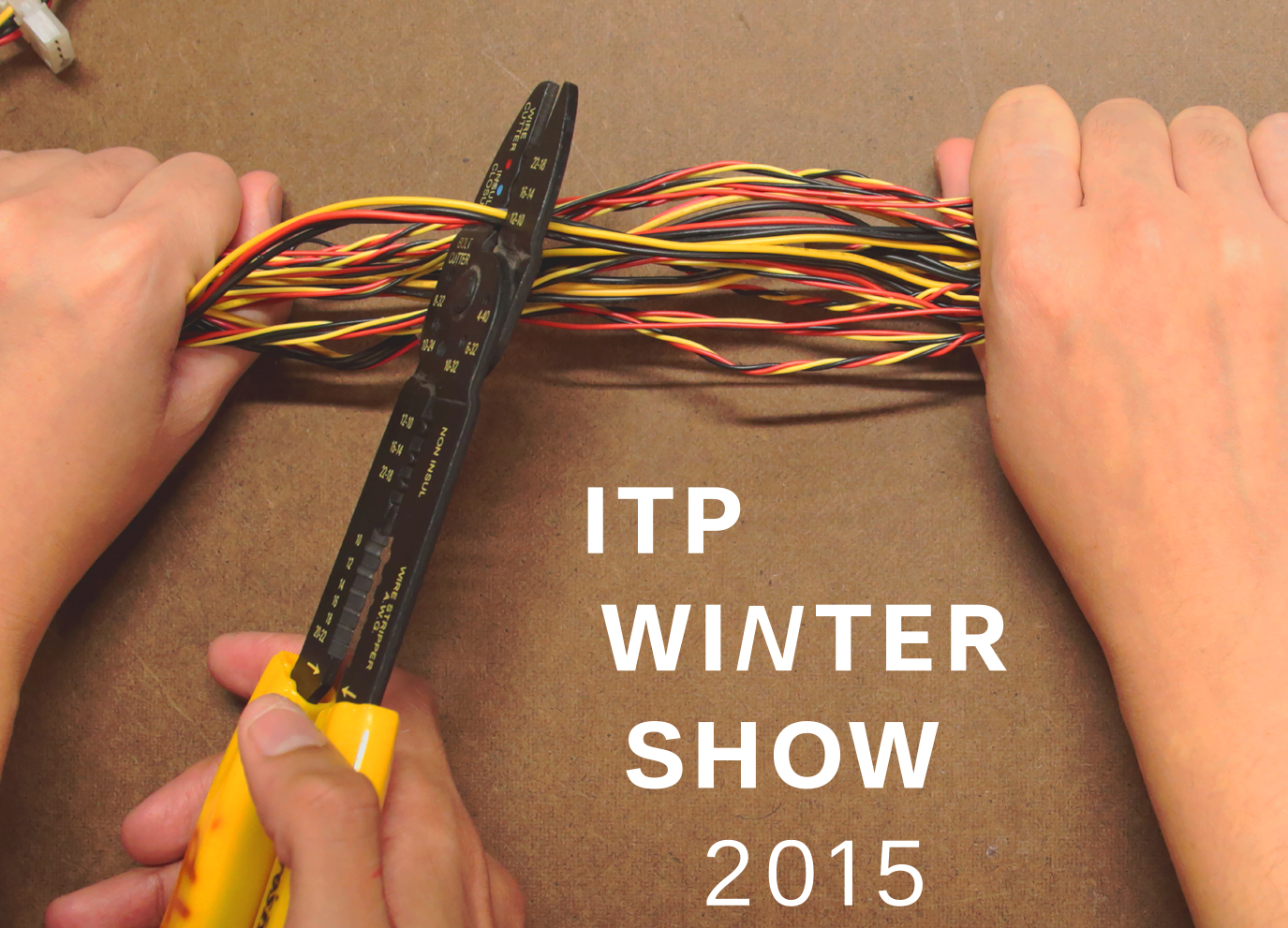 This is one of those events that, were I not writing this blog, I simply would never have heard of. Now that I'm scouring the Internet for events, though, I am filled with a mad need to attend this show. It sounds amazing. I mean, take a look at their project list. There's a singing plant, a homemade robotic hand, and something called BoomChaCha, where "three players will fight together against monsters, with magical weapons in their hands."
On an embarrassing note, it took me a full 6 minutes of internet research to figure out that ITP stands for. It stands for Interactive Telecommunications Program. Come this Monday and make fun of me for my poor Wikipedia skills.
Bryant Park, 1:00 PM – 4:00 PM, Free

I know, I know, we sent you to Bryant Park last week, but Santa wasn't there. Look, we've got to do all we can to get into the Christmas spirit with bros walking around in wife beaters in December. There's a Santa parade with Christmas carolers from 1:00- 1:45, so you can sing your little jing-jing-jingely heart out before you get a present with the big guy.
Stop by the vendors when you're done to buy all of those Secret Santa gift exchange I know you haven't gotten to yet. Don't be stingy about tax. Yes, that $20 box of chocolate truffles is gonna run you around $22 when you're done, but don't go hunting for some $18 tchotchke to compensate. Your Santa will know, and your Santa will seek revenge.
Open Source Gallery, 306 17th street, Brooklyn, 7:00 PM – 9:00 PM, free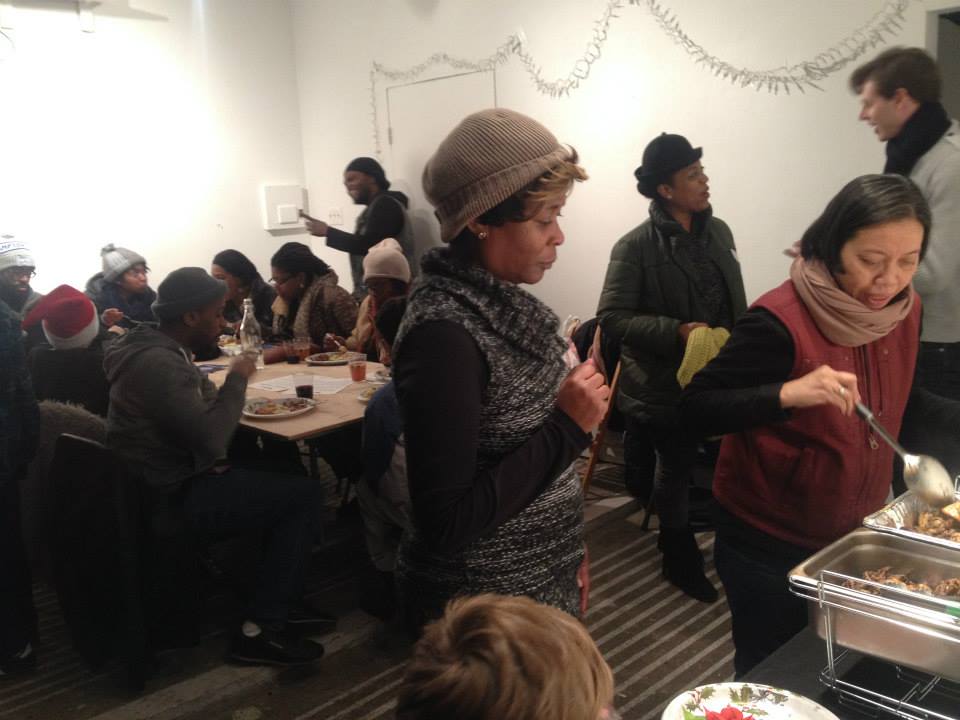 There are some idealistic, insane people who think that this holiday is about something other than madly chucking gifts at one another. For those of you who feel this way, Soup Kitchen 2015 might just be you. This month-long event is meant to draw together a community of "artists, cooks, friends, and neighbors" for a one-pot free meal with free conversation. Every night, the cook of the evening also incorporates an artisic performance, which can range from a performance art piece to a play to a one-night exhibit.
While the event is happening all month, Wednesday's meal of curry pumpkin soup sounds particularly delightful, so head on over and meet some new friends. While you're there, get some information on this small but impressive gallery's 2016 season. I know the soap box derby is eight months away, but I got unnecessarily excited when I read about it.
Washington Square Park, 5:00 PM – 6:00 PM, free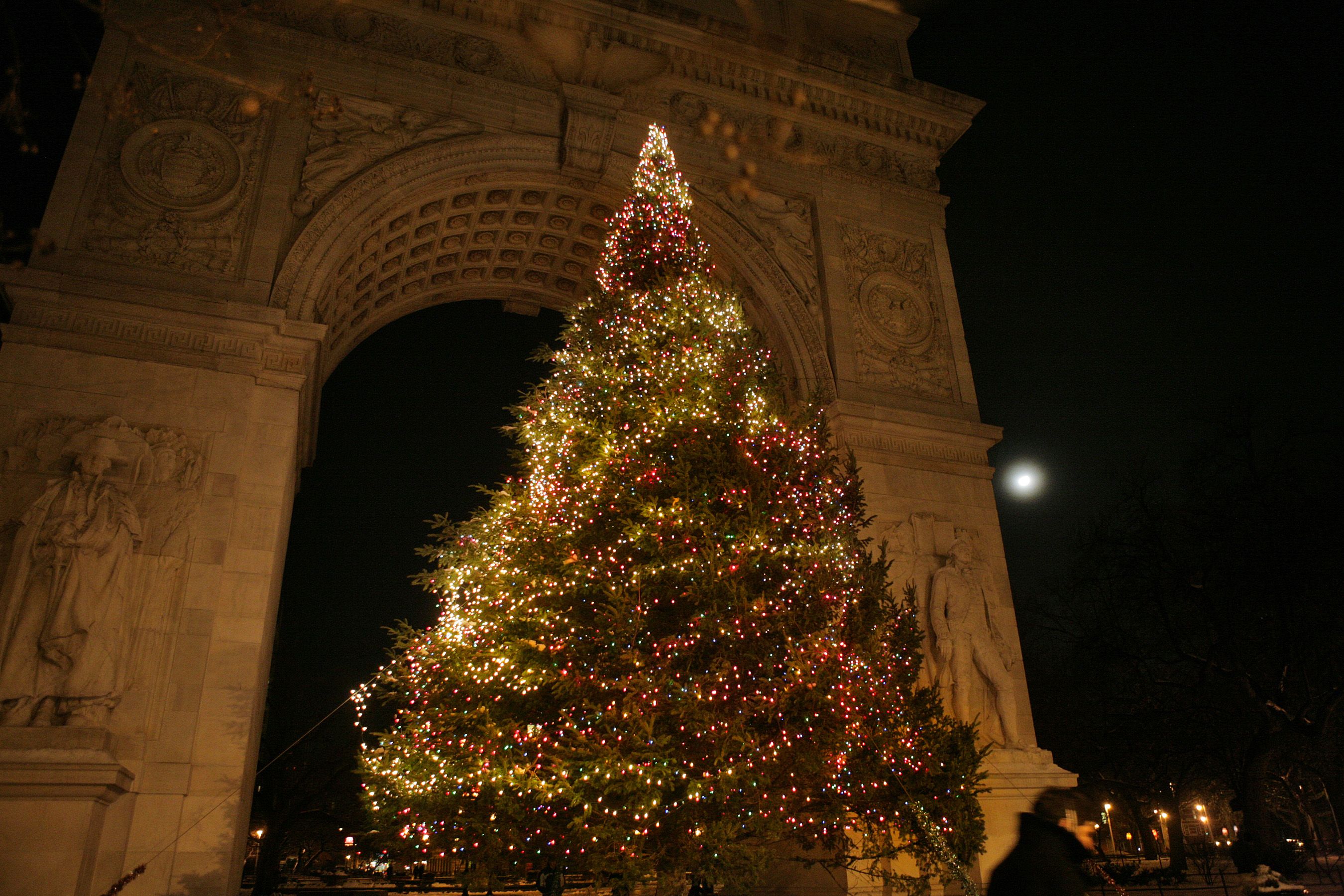 Okay, you guys, we're going full Christmas here. Pa-rum-pa-pum-pum, me and my drum, here I come. Event organizers have promised "familiar tunes," which means people had better stand approximately six feet away from me lest I rupture their ear drums with my beastly shouting.
After which you can head to Macdougal Street for a very seasonal hummus platter at Mamoun's Falafel. Pa-rum-pa-pum-yum!
(Forgive me.)