Whew. Let's all relax, New Year's Eve is over. Did you have a good time? Are you a new person now? Hopefully so, because who wants to know that old shlub? Just kidding, never change! Personally, I've resolved to… do more fun New York City events!
Coney Island Boardwalk, 11:00 AM, Free with a suggested $20 donation plus your sanity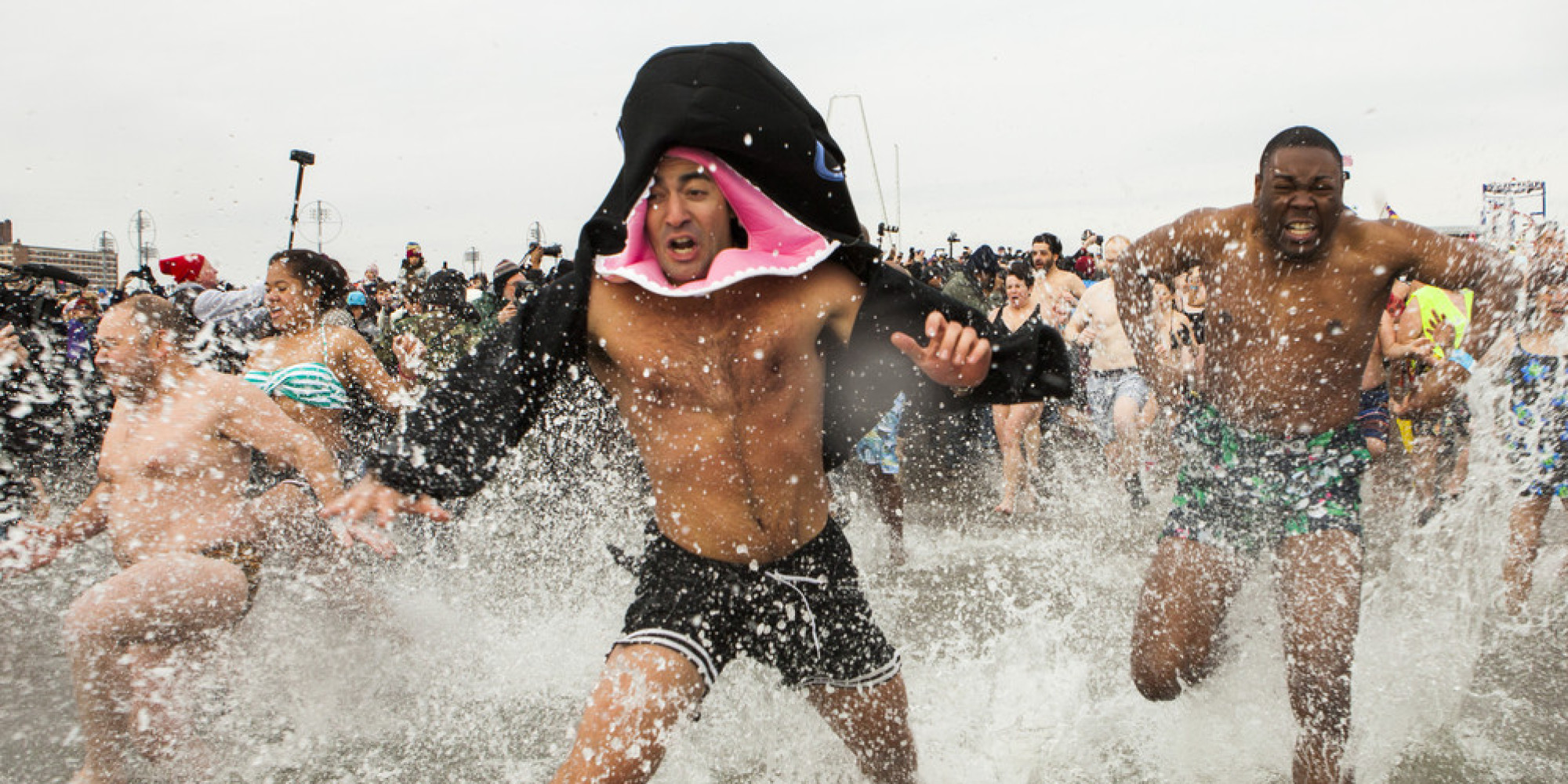 If you're the kind of person who likes to ring in the new year with a WAAAAHHH COOOLD AAAGHHH, this event is for you. Let's be real, though, it's just as fun to hold hands with a special someone while toasty and dry and watch the crazies do their crazy thing.
Bring a bathing suit just in case you change your mind!
The Bad Old Days, 1684 Woodbine St, 2:00 PM- 8:00 PM, Whatever You Spend on Cereal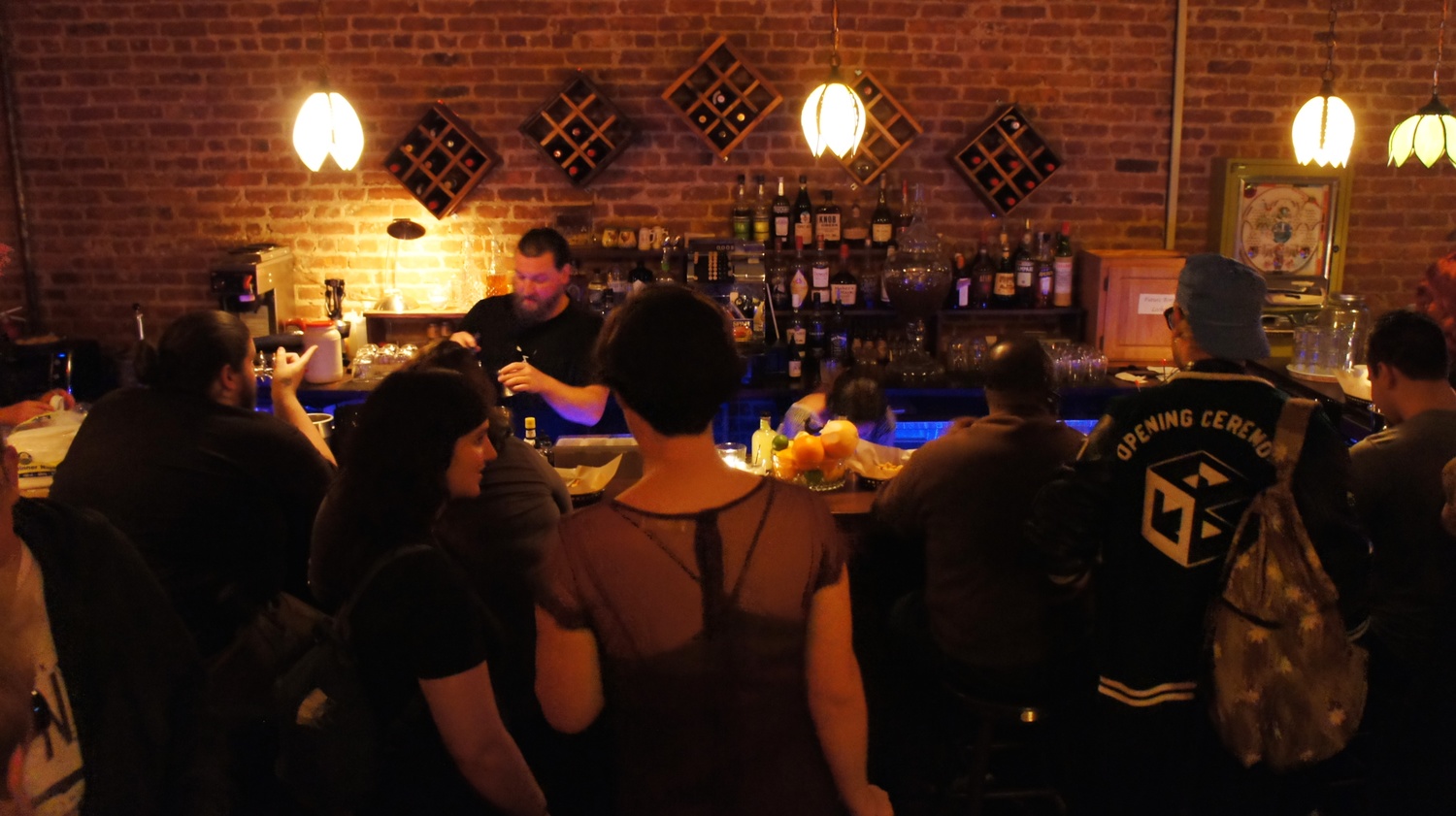 Aah… something more my speed. The day after New Year's Eve is always a rough one. Whether you partied hard and the sound of your roommate coughing is a pounding nightmare or you had a blast responsibly and are staring at a list of resolutions you're never going to carry out, this is a day that requires gentle affection, love, and tenderness.
The Bad Old Days has you covered.
This cozy, adorable Ridgewood bar invites you to ring in the New Year with some classic cartoons, a Bloody Mary, and an open cereal bar. Don't want to get dressed? No problem, pajamas are encouraged and there will even be a prize for best bed head/PJ combo.
The Gold Room at The Hotel Pennsylvania, 401 7th Ave, 12:00 PM-7:00 PM, Free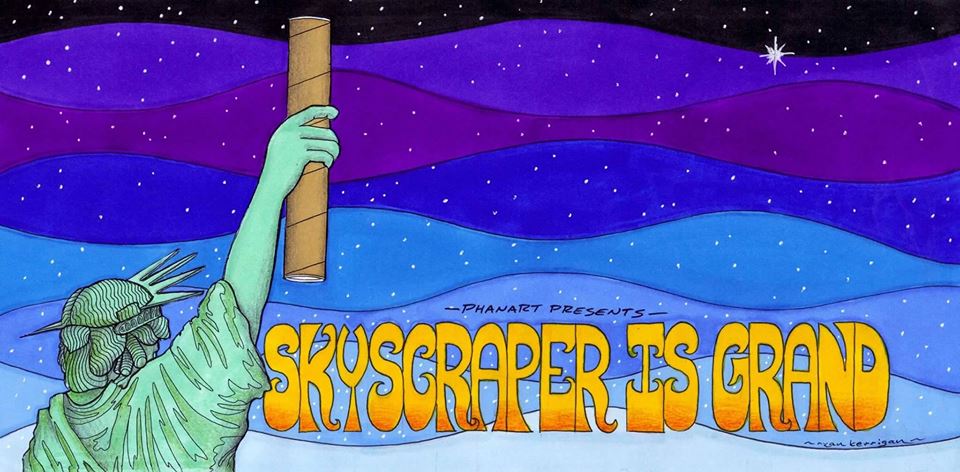 Three words: Phish. Art. Fair.
If you're around the Madison Square Garden area this Saturday, I have one glorious command to you: go. to. this. show. Can you think of any band besides Phish that has inspired such a storied following and expansive universe? Much like the traveling Phish fans, this art show has popped up all over, in places like Philadelphia, Atlantic City, Chicago, Las Vegas and Miami, to name a few.
Do yourself a favor and check it out! If you're lost, follow the tie-dyed bears.
Brooklyn Museum, 200 Eastern Pkw, 9:00 PM, Free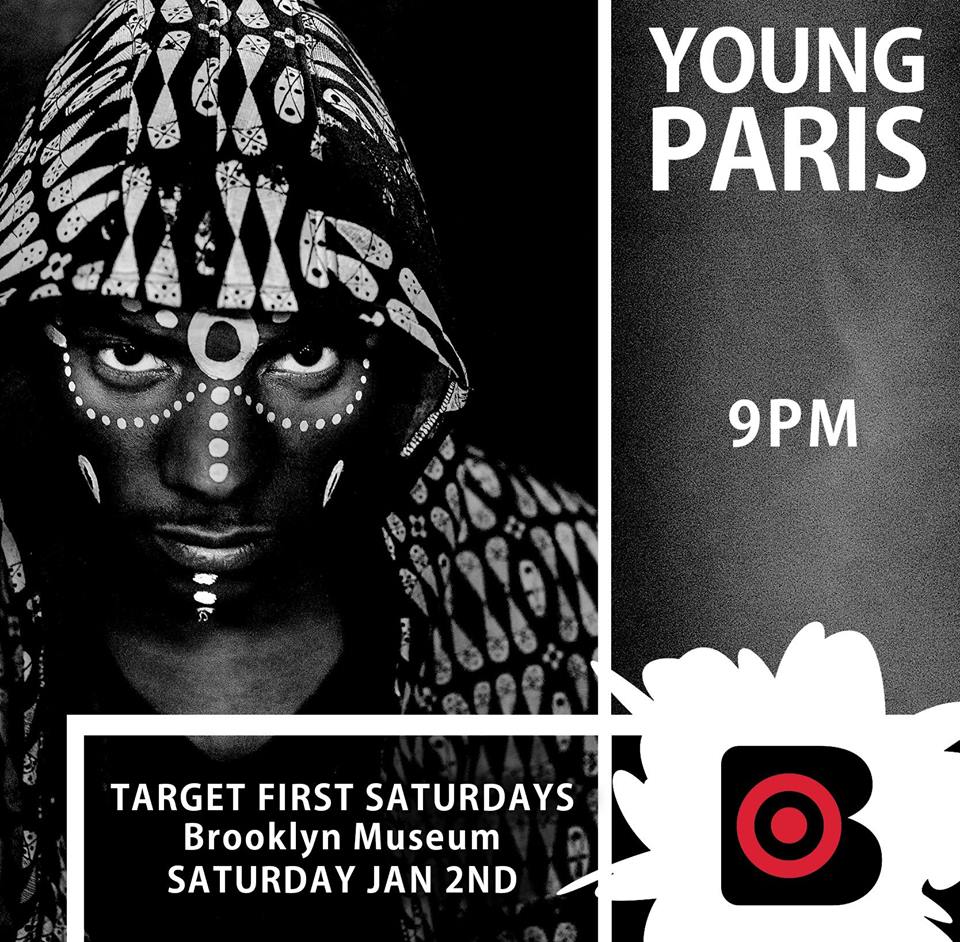 Alright, you're all rested up from New Year's Eve and ready to party… but maybe not make too late a night of it. Young Paris is a NY-born Congolese-American whose music will get you through an hour-long workout session, with socially conscious lyrics that sound amazing over hard-hitting afro beats. I recommend giving his popular video Kake a watch before the show, though my personal favorite is The Haus. 
Catland Books, 987 Flushing Ave, 1:00 PM – 9:00 PM, $10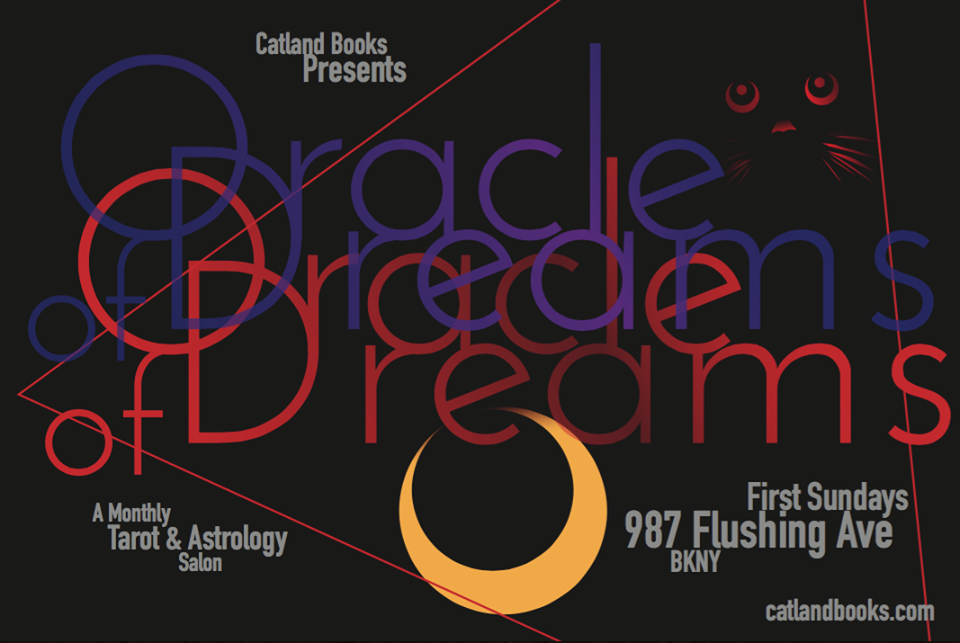 First of all, adorable poster. Second of all, doesn't this sound like a blast?! Whether or not you actually take things like tarot readings and astrology seriously, it's always a ton fun seeing what the cards turn up, and the beginning of the year is the perfect time to see what might just be in store for you and a friend or date.
When you're finished, take a look at the quirky, fun items Catland has on offer. In the market for a Dinonysian wand? Catland's got you covered. Want to replace your damaged Raider-Waite tarot deck? Catland's prepped and ready. Looking for some Espous Island Rune Stones? Sorry, Catland's sold out… but they've got plenty of other stuff, so check it out!
Cave Restaurant Lounge, 2320 McDonald Ave, 8:00 PM- 2:00 AM, Free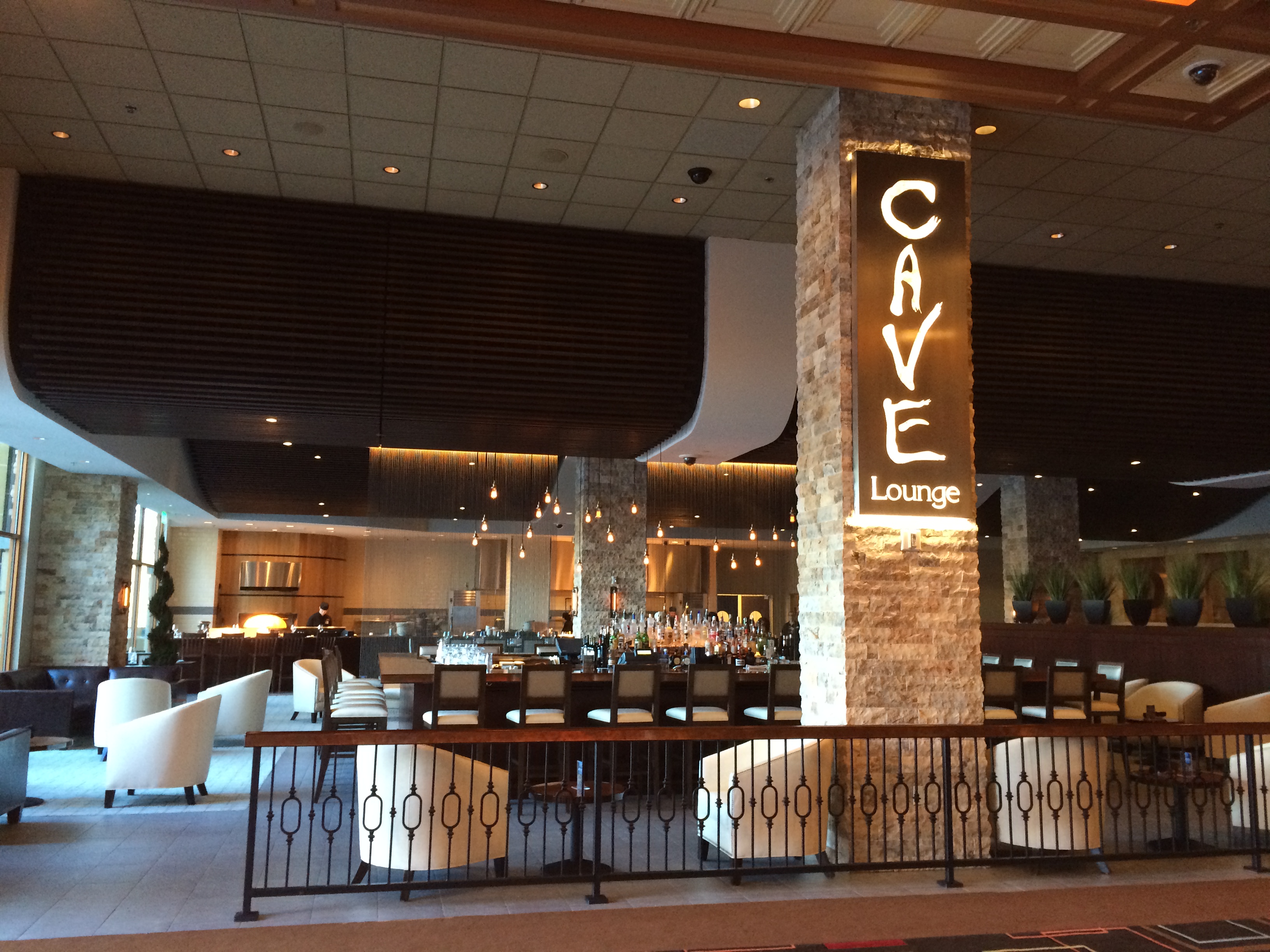 Give it up for my old neighborhood, Gravesend! This area is so close to Coney Island it could hit it with a rock but there isn't always a ton going on, so it's awesome to see fun events like this one pop up. There's gonna be snacks, dancing, a DJ, and plenty of hookah, so bring some friends and see if you can meet some nice folks.
Before you go, get a tuna sandwich at Think Sweet. You'll thank me later. Oh, Think Sweet… I miss you so.
Videology Bar & Cinema, 308 Bedford Ave, 7:00 PM, $5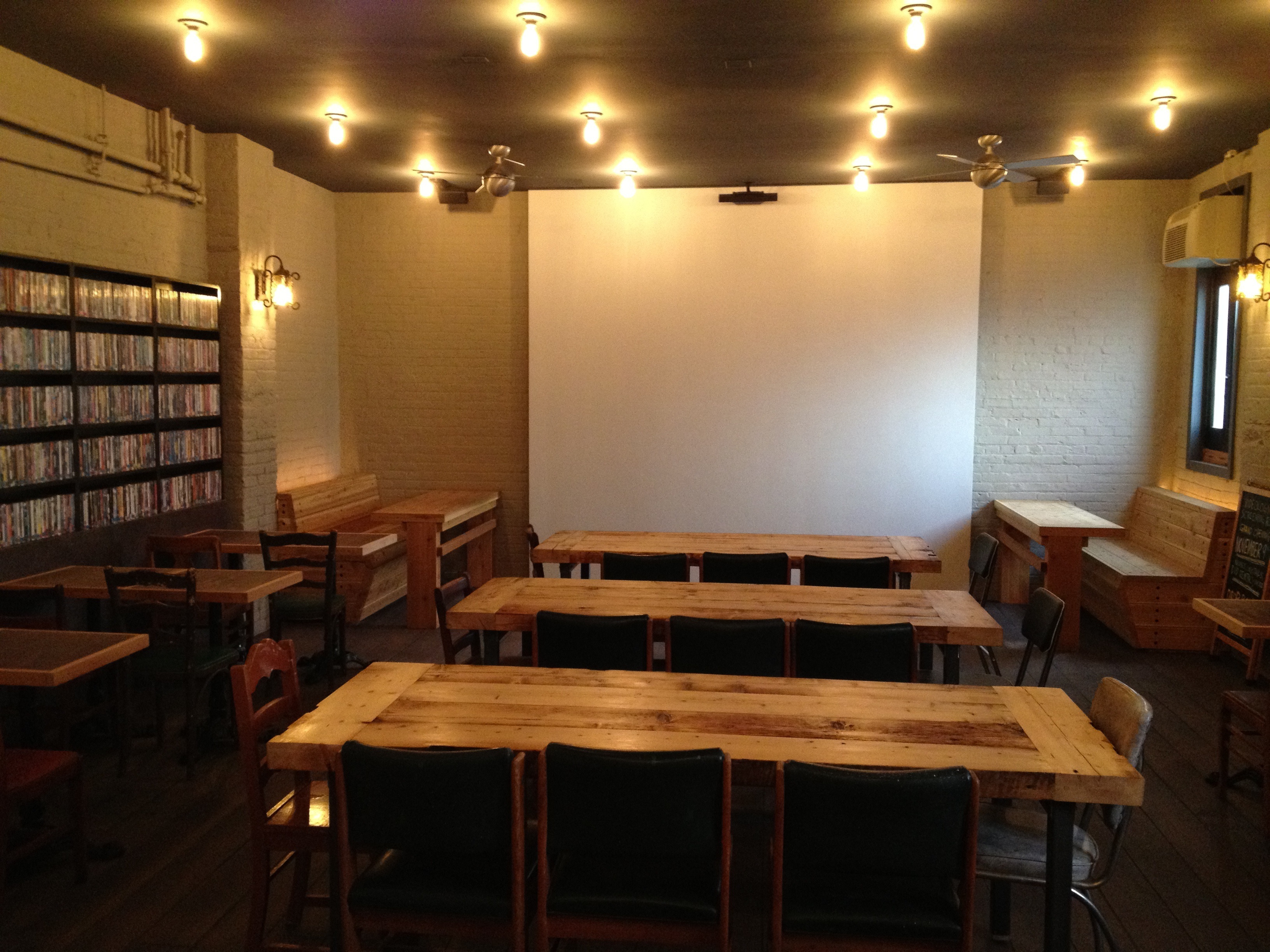 Hooray! If Clue isn't one of your all-time favorite comedies, I don't know if we can be friends anymore. Every table will be provided with the board game Clue so be sure to come early. Videology has plenty of food and beer on tap, so come hungry and get ready to identify some murderers.
Who knows, maybe you'll make some new friends! Be careful, though… those new friends might have a candlestick in their back pocket!
If you don't mind a spoiler, I'll hip you to my absolute favorite moment in the movie.
The Way Station, 683 Washington Ave, Brooklyn, 7:00-9:00 PM, Free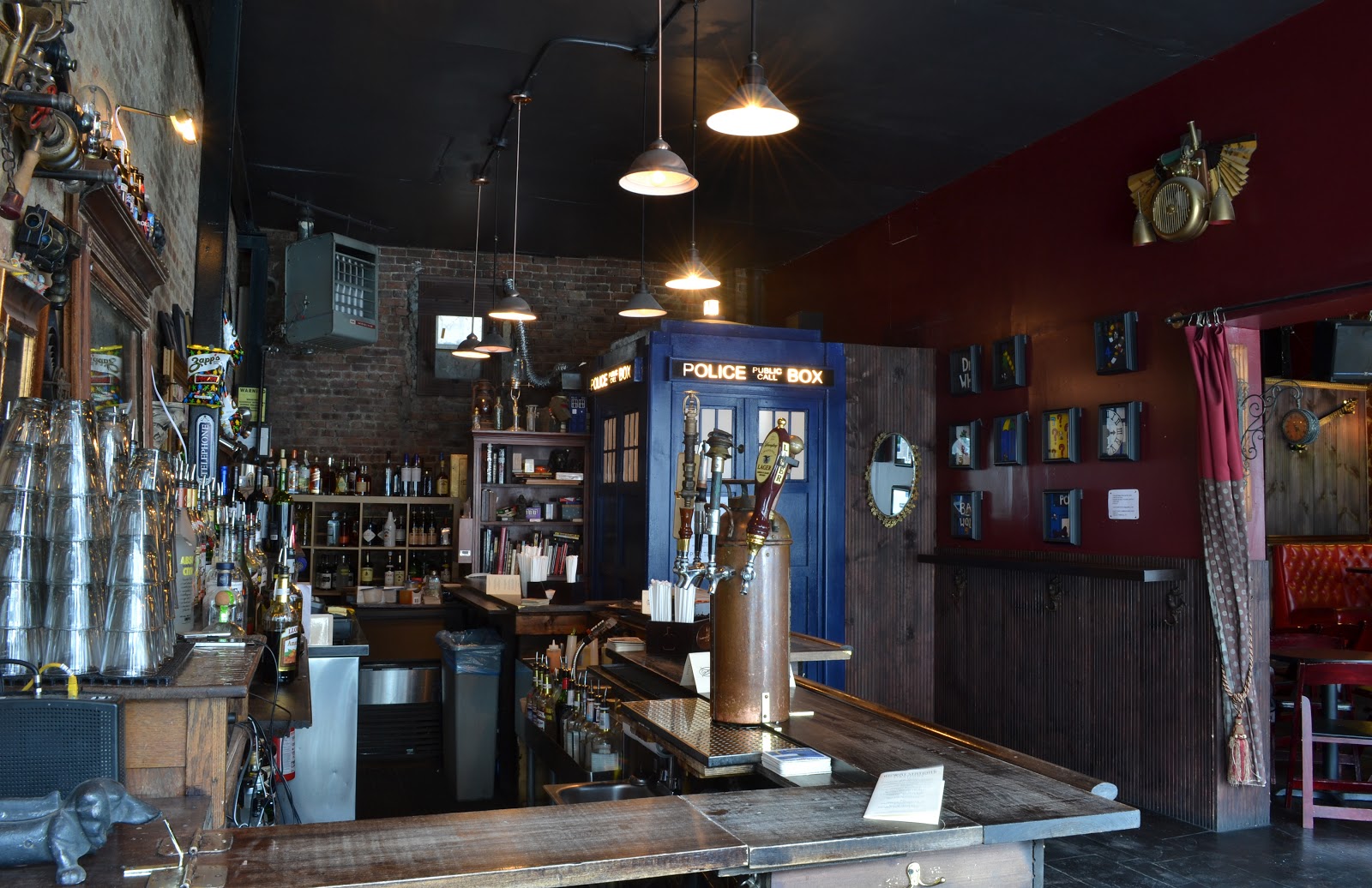 Calling all nerds! Oh wait- I'm calling myself! Have you ever wanted to have a scientific discussion about unicellular reproduction while drinking alcohol in the coolest-looking bar featuring a TARDIS this side of the Hudson? Wait no more! Join Dr. Julia Zichello, PhD for a discussion of mitosis and more and stick around for cocktail specials afterwards.
The Way Station is a venue with a ton of different interesting events, so be sure to come back often! They describe themselves as "music venue and nerdvana," which sounds like a beautiful boozy dream.
House of Art Gallery, 408 Marcus Garvey Blvd, 2:00 PM – 7:00 PM, Free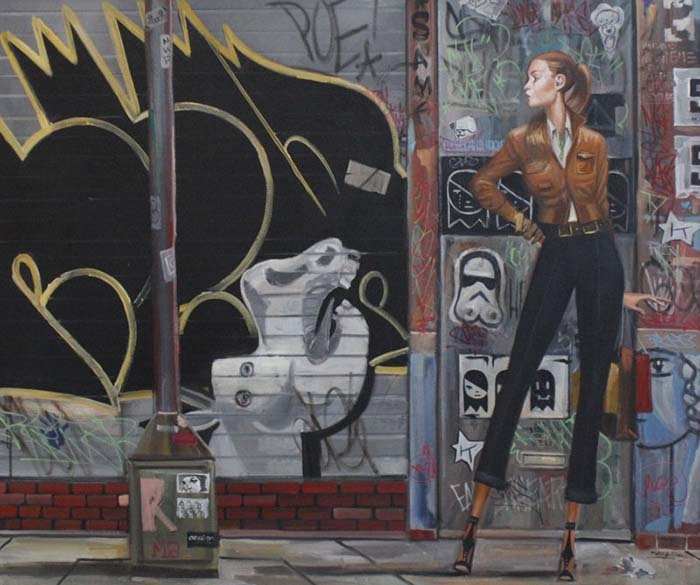 Do yourself a favor and spend a few minutes clicking through some of urban artist Frank Morrison's paintings. I'll wait.
Okay, now you understand why you have to check out this amazing artist's gorgeous paintings- for free. Frank Morrison isn't just a painter. He's also a break dancer, and, according to itsablackthang.com, was part of Sugar Hill Gang's dance entourage.
It's a small gallery, so you'll have plenty of time to grab some hot chicken at Peaches HotHouse. Yeeeeess.
Q.E.D., 27-16 23rd Ave, Astoria, 7:30 PM, $5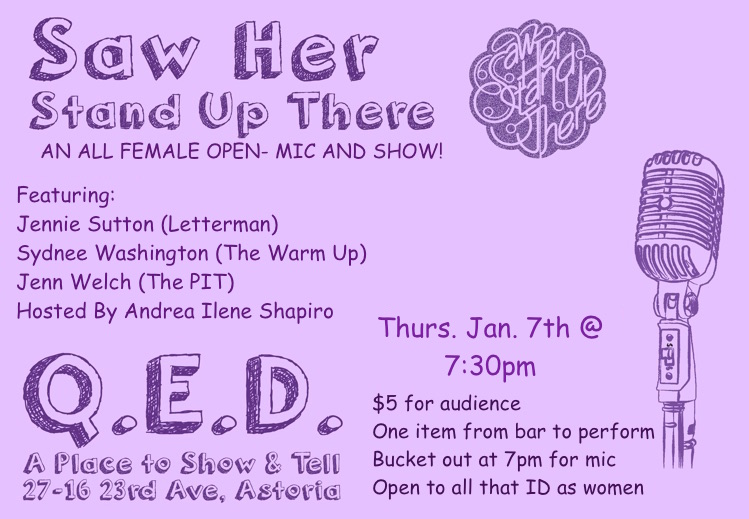 This show has been blowing up, so go see it while you can still get seats. Host Andrea Ilene Shapiro is a hilarious powerhouse of the woman that you'll catch glimpses of if you watch Orange is the new Black, which every sane human does. The lineup always features seasoned stand up veterans but newbies are welcome to try their hand for the cost of something from the bar, so why not give it a shot?
While you're there, take a look at Q.E.D.'s list of events and classes. They've got classes, music, arts and crafts… the venue bills themselves as "an after-school space for grownups," and you may just decide to subtly sneak in a sleeping bag and move in.