We're at winter's bitter tail end, and while all our events this week are indoor, things are really starting to heat up. Drink a bunch of wine, follow it with some tasty doughnuts, and dance the night away!
69th Regiment Armory, 68 Lexington Ave, 7:00 PM – 11:00 PM, $65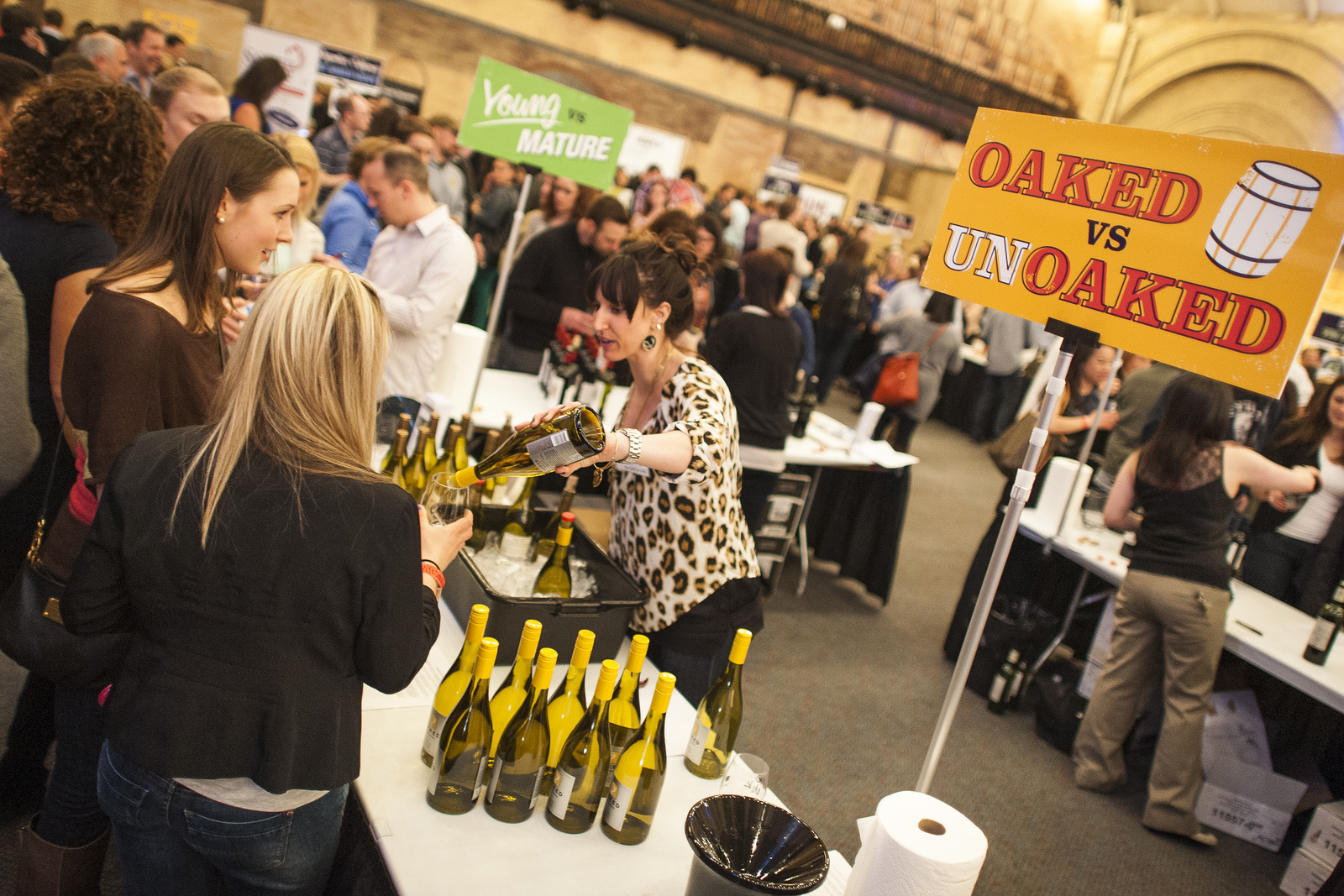 Wine Riot isn't just a chance to get wine-drunk (though it is) and it isn't just a chance to try 250 wines from around the world (though it is,) it's a highly interactive, choose-your-own adventure dive into the world of wine tasting. Download an app that lets you remember your favorite wines to buy later, or visit the bubbly bar to try different varieties of sparkling wine, or grab some temporary tattoos featuring some of the top wine brands. Jump into a photo booth, or take a crash course in wine tasting. Just make sure to take plenty of pictures because you may not remember it all on Saturday!
Kimmel Center Eisner & Lubin Auditorium, 60 Washington Square S, 7:30 PM – 10:00 PM, $5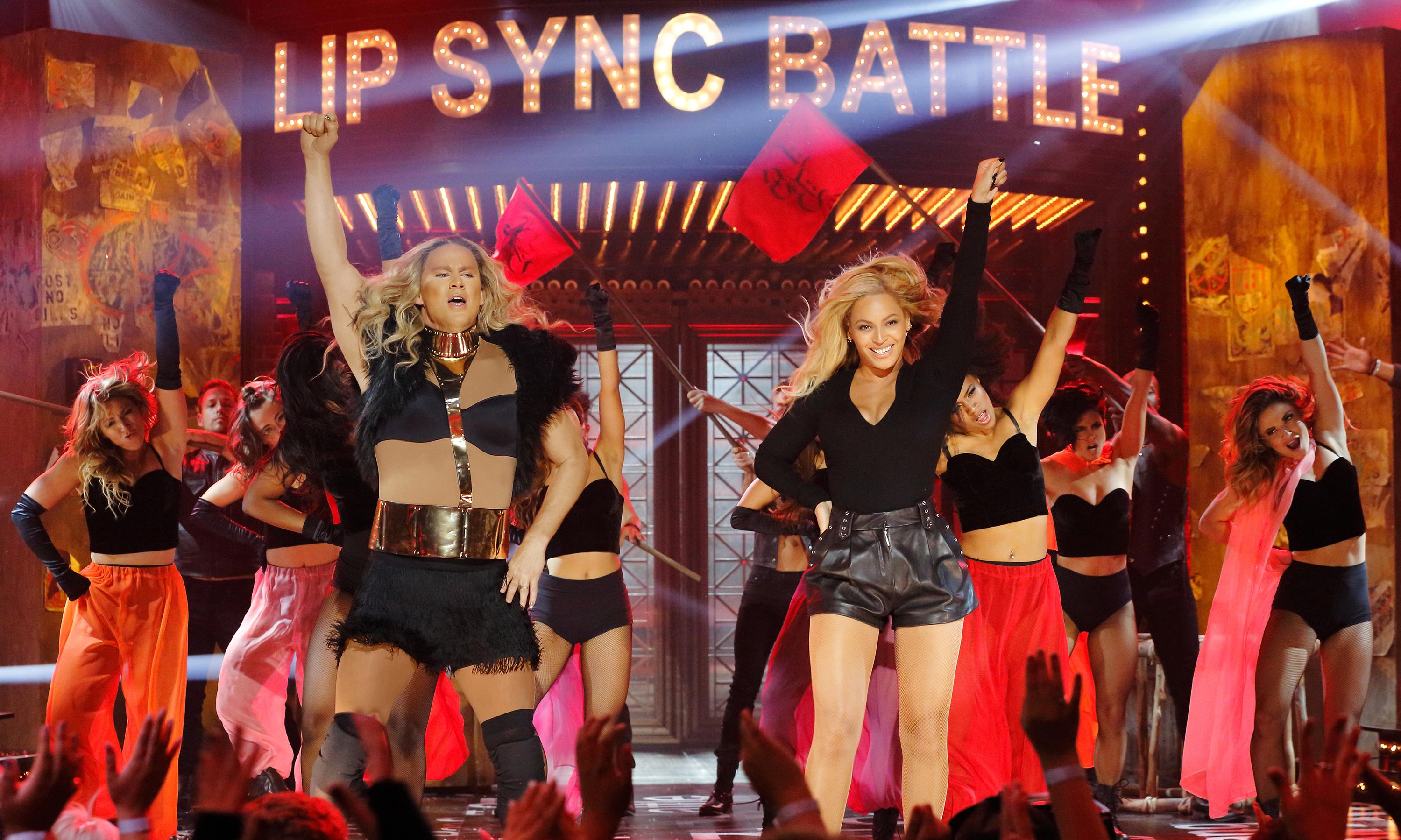 Drag Races are always fun. I say this with the full authority of having watched every single episode of RuPaul's Drag Race, the best reality show on television in the universe. Watch drag kings and queens compete for your attention and a top prize in a night of singing, dancing, and of course, lip syncing. Proceeds support Health Outreach to Teens, a program providing medical and mental health support to LGBT youth.
All around Bushwick, 6:00 PM – 9:00 PM, Free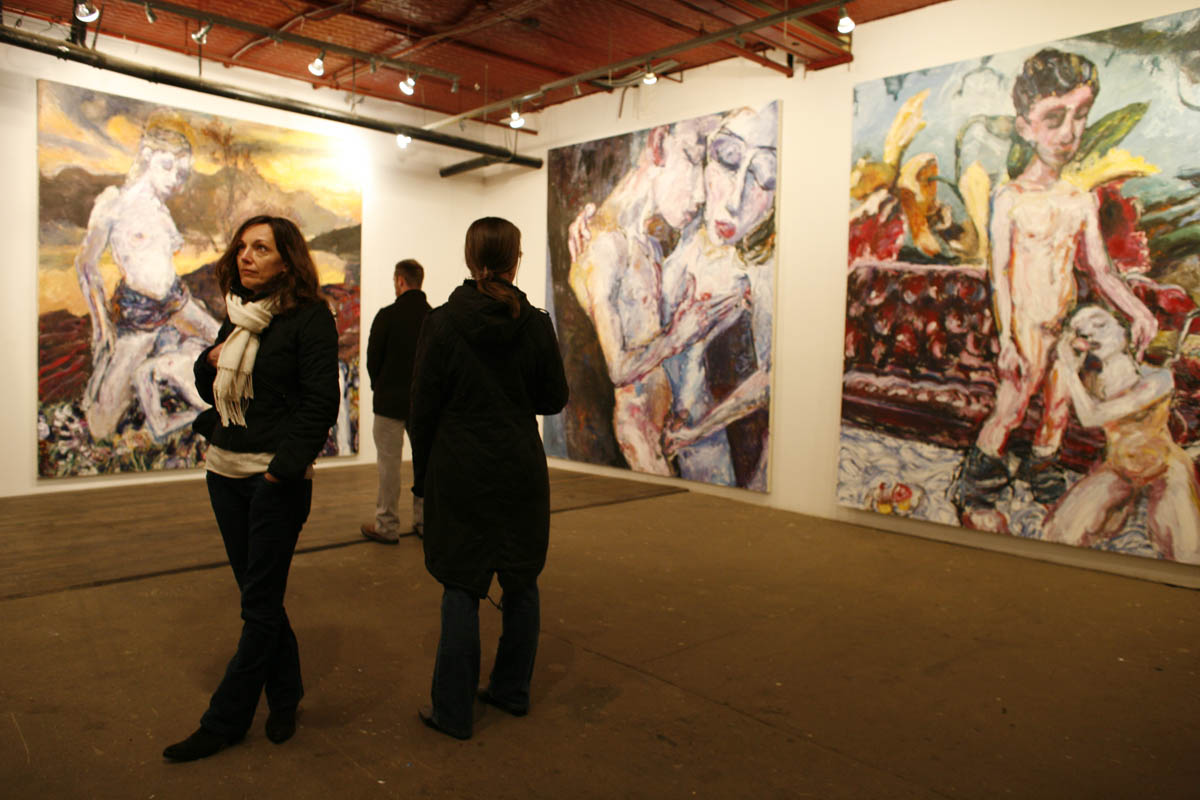 By now, it's pretty common knowledge that Bushwick is now one of New York's most important art centers. From small performance spaces to graffiti murals to galleries, it's the place to go to see interesting, new artists. This Saturday, most of Bushwick's 60+ art spaces will keep their doors open until 9:00, giving visitors plenty of time to peruse and spend some time observing an arguably positive aspect of the otherwise controversial rapid change of this Brooklyn neighborhood.
QED Astoria, 27-16 23rd Ave, 2:00 PM – 5:00 PM, Free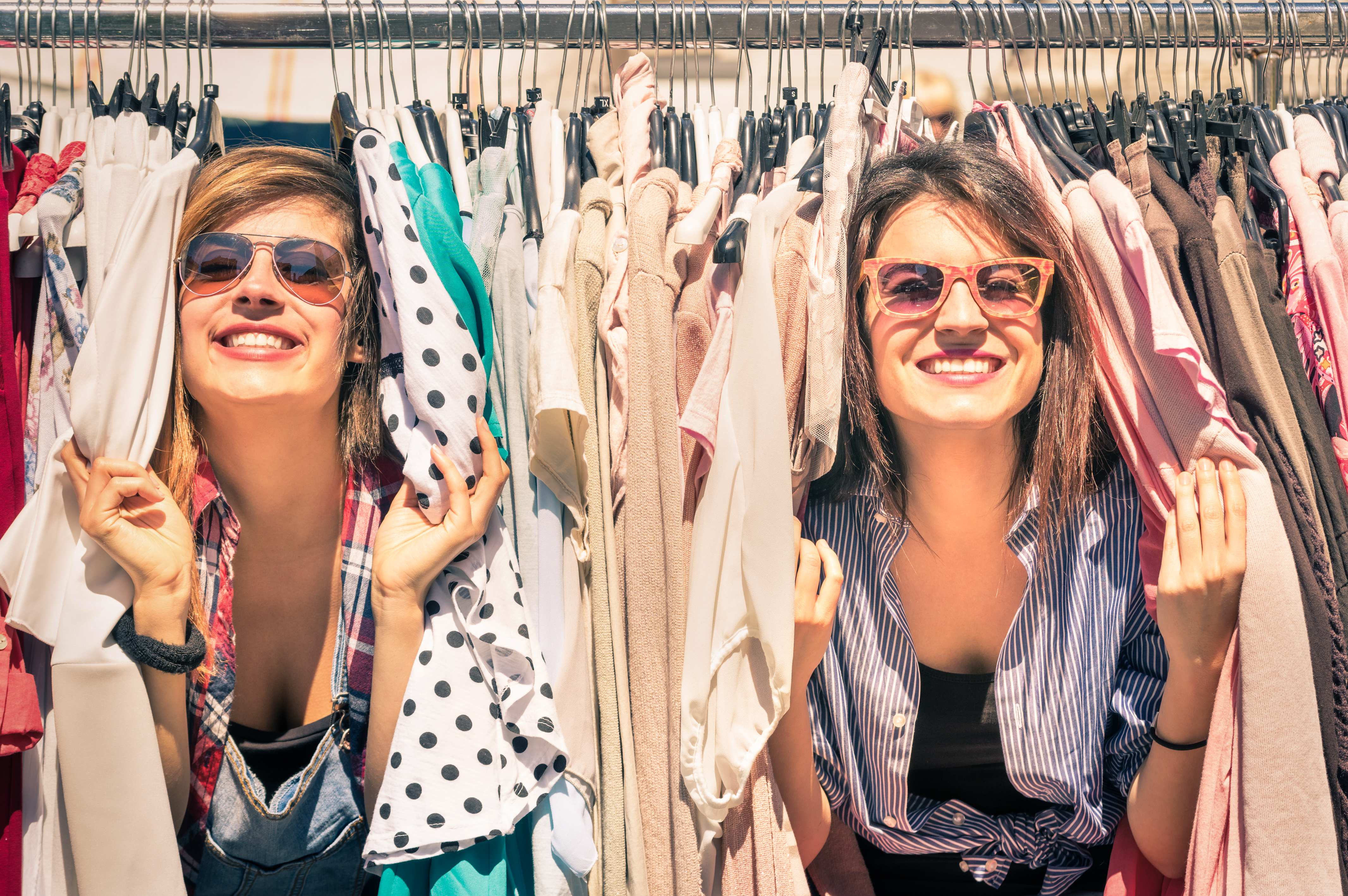 I'm a little bit obsessed with QED Astoria. They have awesome classes ranging from calligraphy to swing dance, and they've also got a slew of performance opportunities. This Saturday, they're hosting one of my favorite things in the world: a clothing swap!
Has winter made you sick of that puffy jacket, no matter how warm it is and the fact that it was only cold enough to actually wear it twice? Are you fantasizing about spring but desperately desiring a dandy new dress? There's no need to spend buckets of money on junk you'll also get sick of- trade your good-quality, gently-used stuff for someone else's! It's the economical and environmentally choice, and you'll get to drink $4 mimiosas while you browse. Afternoon perfection.
The Flat's Brooklyn Speed Coffee, 308 Hooper St, 9:00 AM – the doughnuts run out, Free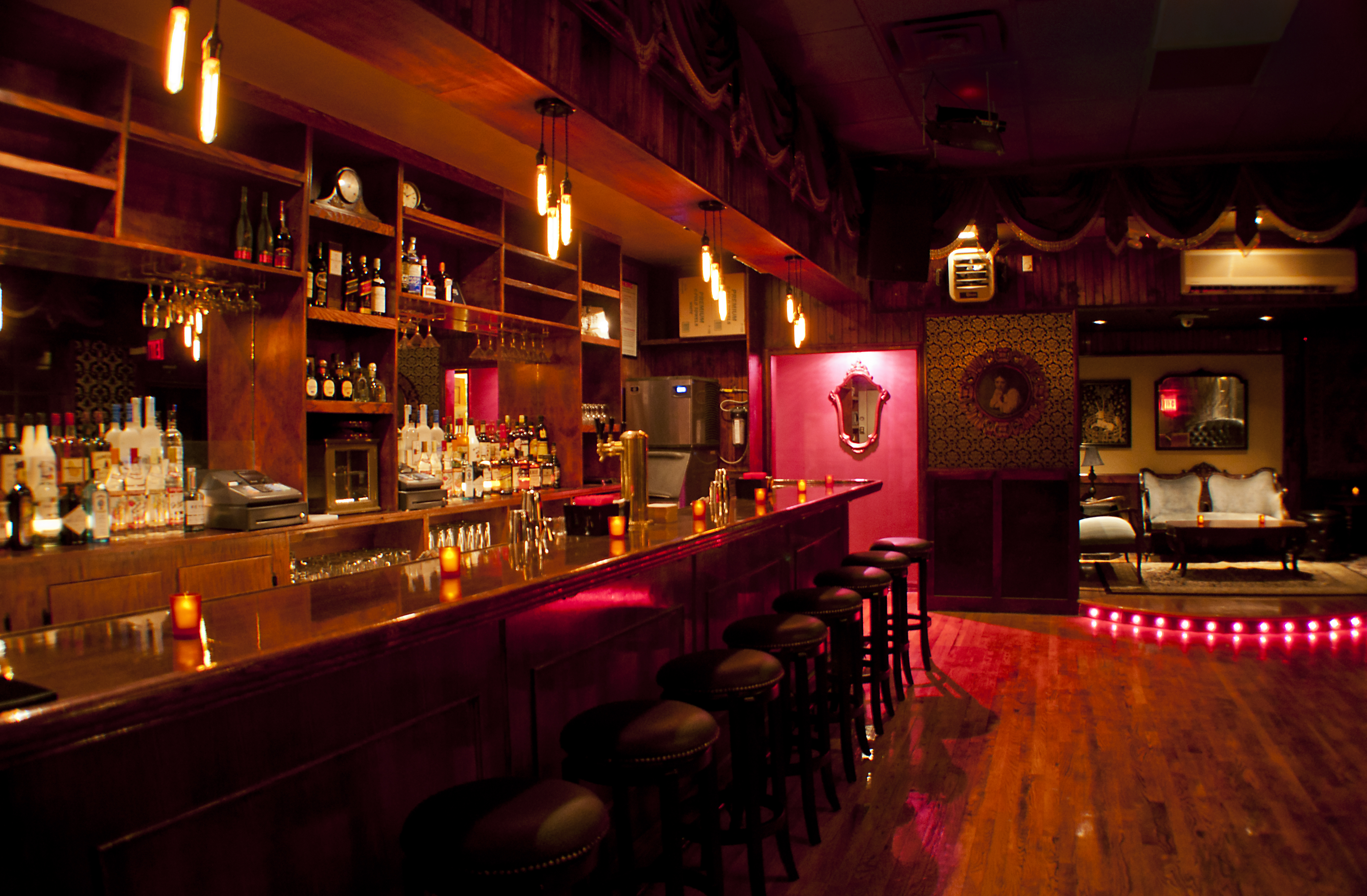 Have you checked out very cool "coffee by day, cocktails by night" The Flat? There has never been a better opportunity. Every drink gets you a flight of doughnut samples, which you can vote to determine which doughnuts gets to reign over all the other doughnuts as the Doughnut King. Enjoy some DJ'd music, get your caffeine buzz, and see if you can grab a spot on that comfy couch!
Symphony Space, 2537 Broadway, 3;00 PM / 6:00 PM, $20/$100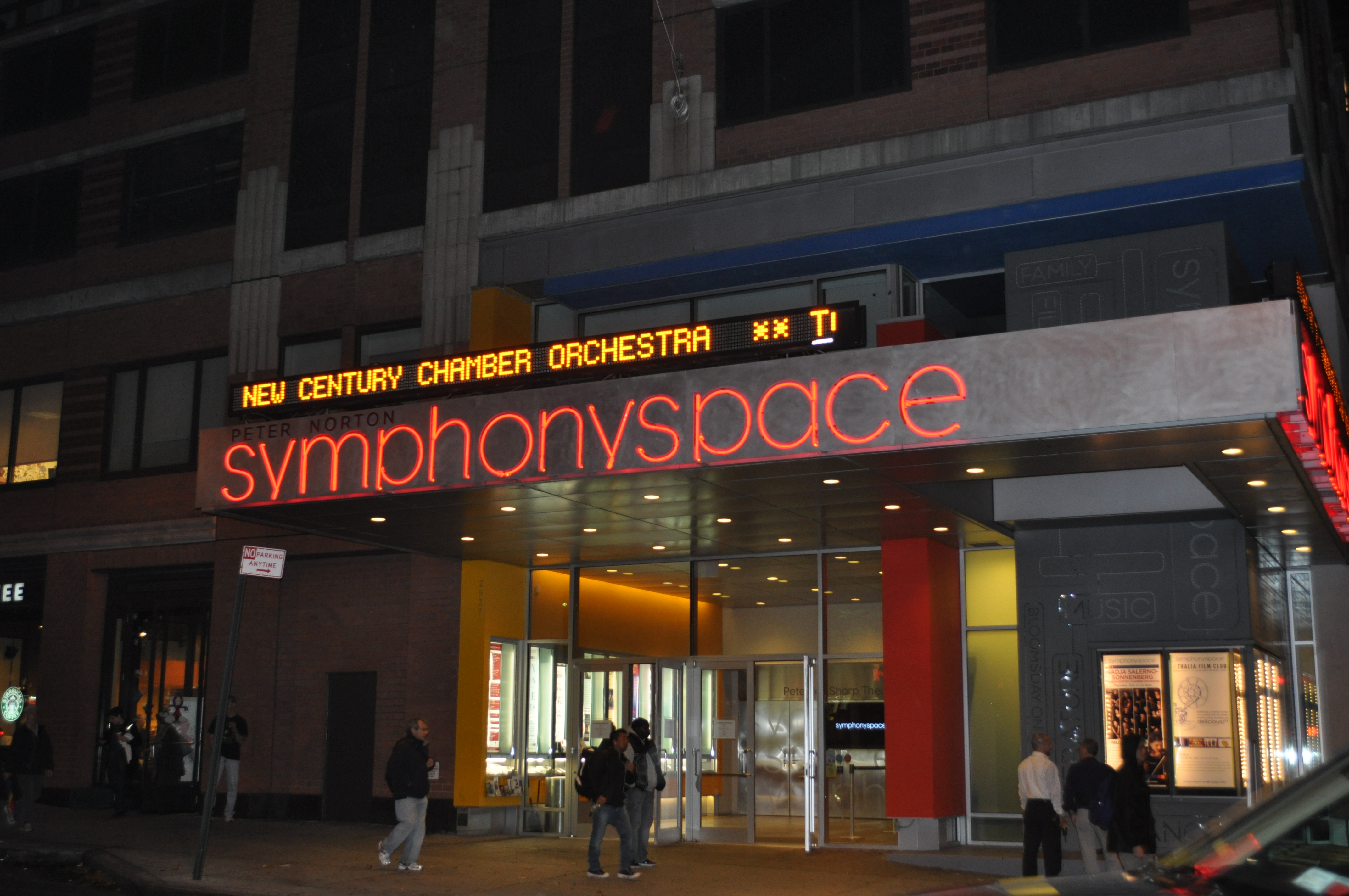 In the mood for a ~fancy afternoon~ at the theater? Want to see some Broadway stars perform, but have no heart for the stabbing murder it would require to acquire tickets to Hamilton? Then head over to Symphony Space, where for $20 you can see performers from Broadway shows Wicked and Madame Secretary perform The Whale and the Dog Star. Stick around afterward for the 6:00 PM benefit award event, where for less than the cost of a ticket to The Lion King you can watch similarly star-studded performers enact The Public Eye. Income from these performances supports international theater collaboration, so dig deep and get yourself some VIP tickets that will let you into both events, and some champagne to boot!
Magnet Theater, 254 W 29th St, 6:00 PM, $7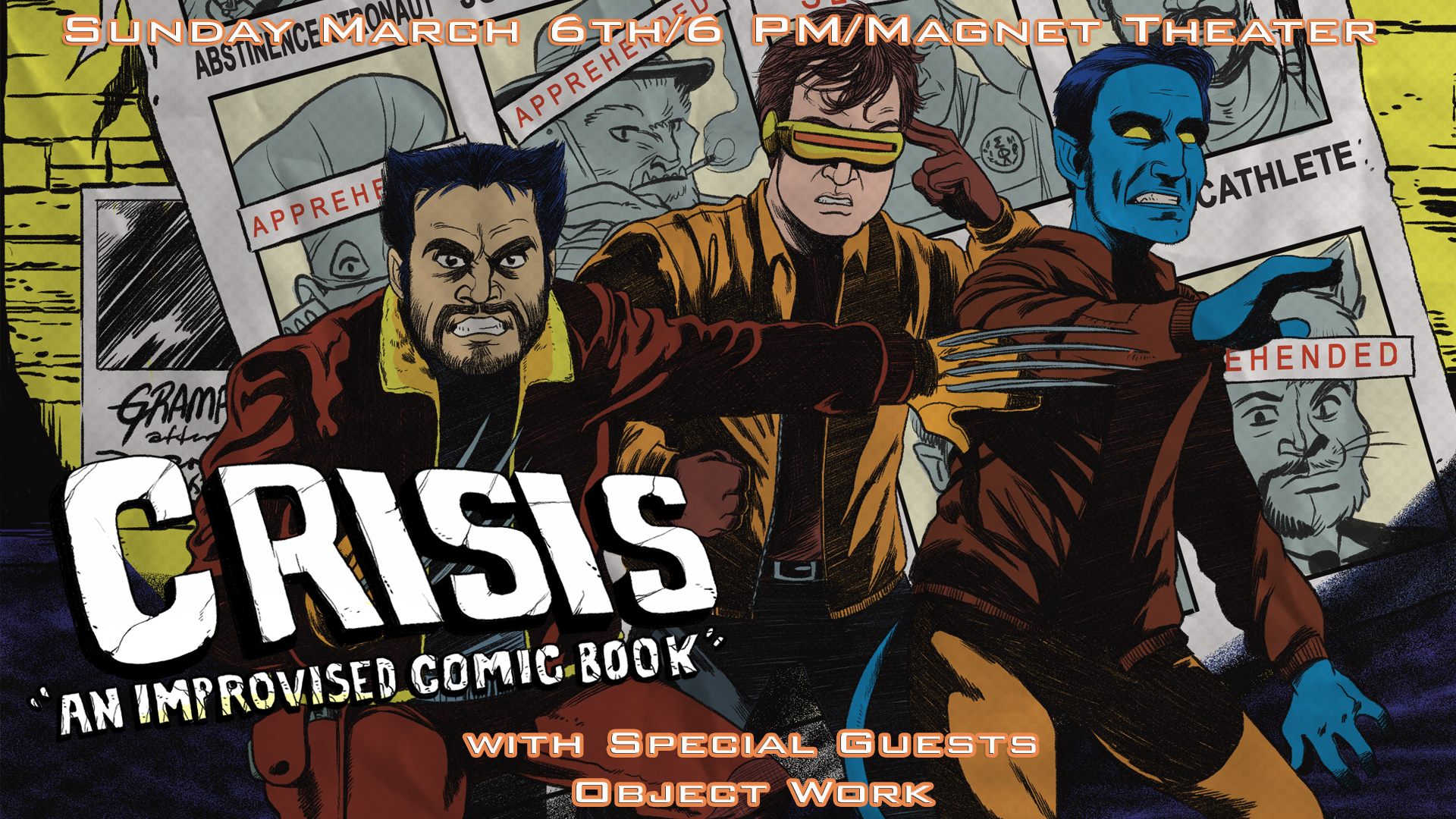 Crisis is an comic book show where the performers base a highly stylized, Marvel/DC inspired-improv performance based on an audience suggestion. Object Work is a trippy journey into all of the possible functions of an audience-selected item. Scissors become eyeglasses, a picture frame becomes a boxing rink, a robot arm becomes a parrot. These two groups performing together is a mega-team of fun, and for $7 it's certainly a better deal than whatever next Captain America vs A Scary Monster movie is coming out next.
Crisis also has the incredible good fortune to come right before improv legends Razowsky and Dohrmann and other improv legends Kornfeld and Andrews, so basically what I'm saying is that you should plan your evening around improv this Sunday. Come say hi to me in the tech booth- I'll be there all night!
161A Chrystie St., 7:30 PM – 9:30 PM, $12-$18


It's International Women's Day, and this is the perfect way to celebrate it. Women from 27 countries around the world, from Bangladesh to Wales, are presenting a salon with presentations ranging from comedic to dance to to painting to poetry. All the proceeds go to support the artistry of women and girls, so you'll be helping further the educational opportunities of women as well as enjoying all that such education as produced.
Vanderbilt Hall, Grand Central Terminal,  89 E 42nd St, 1:00 PM- 9:00 PM, Free 

I am currently gnawing on my arm due to the hunger instinct inspired by seeing that conveyor belt of Japanese tasty treats, but you don't have to. You can just head on over to Japan Week NYC, conveniently located at Grand Central Terminal!
Everyone wants to go to Japan. It's an objective fact. I have been there twice, but I still want to go to Japan. Here's a picture from a trip I took there a few years ago.
This expo features exhibitions from all over Japan, all with the goal of getting you to visit Japan, of course. Look at vacation packages and allow your mind to go on a trip, even if your wallet won't allow it. Of course you can also entry the sweepstakes for a free trip to Hokkaido – I hope you don't, though, because I want to win!
Brooklyn Wine Yard, 1114 Fulton St, 8:00 PM – 2:00 AM, Free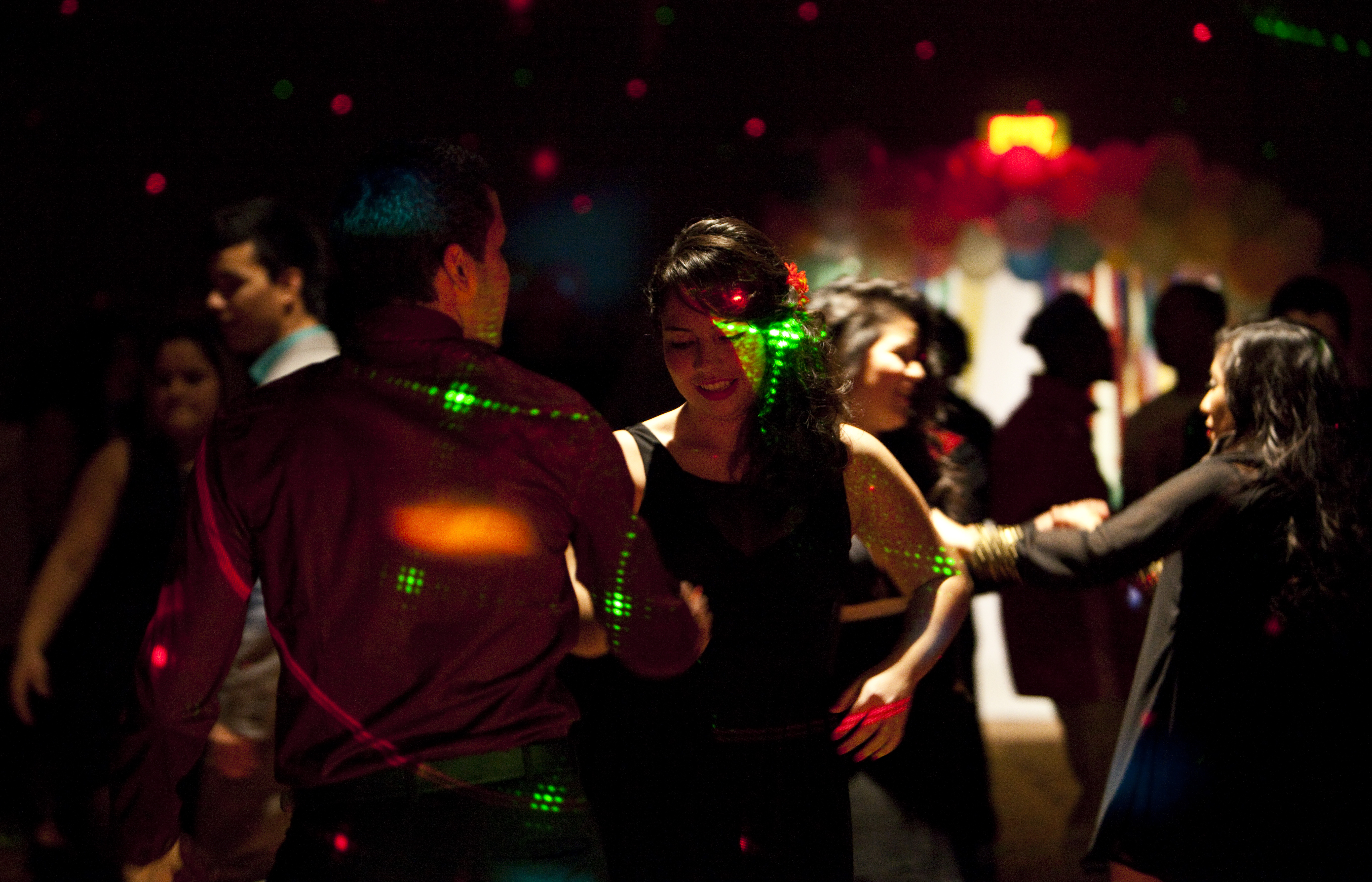 This event has something for everyone. There's a free salsa lesson for those of you wanting to move your little tushes, there are drink specials for those of you economical party animals, and there are dominoes for you gambling addicts who want to lay down tiles all night long. You'll get to hear lots of upbeat music, from hip hop to barachata, which I had to look up because I never knew that that was the name for this stuff. You'll also have a great opportunity to check out Brooklyn Wineyard, a classy-looking place with a menu that's got me back to gnawing at my arm.