Happy labor weekend, friends! We know you've been hardly working working hard all summer. So, don't hold back on celebrating the fruits of your labor  this long weekend, kapeesh? We've got the coolest events for you to blow some steam off on like cultural parades, Gilmore Girls trivia, a Dolly Parton Party, and more. Enjoy!
Locations vary, 2pm-10pm; FREE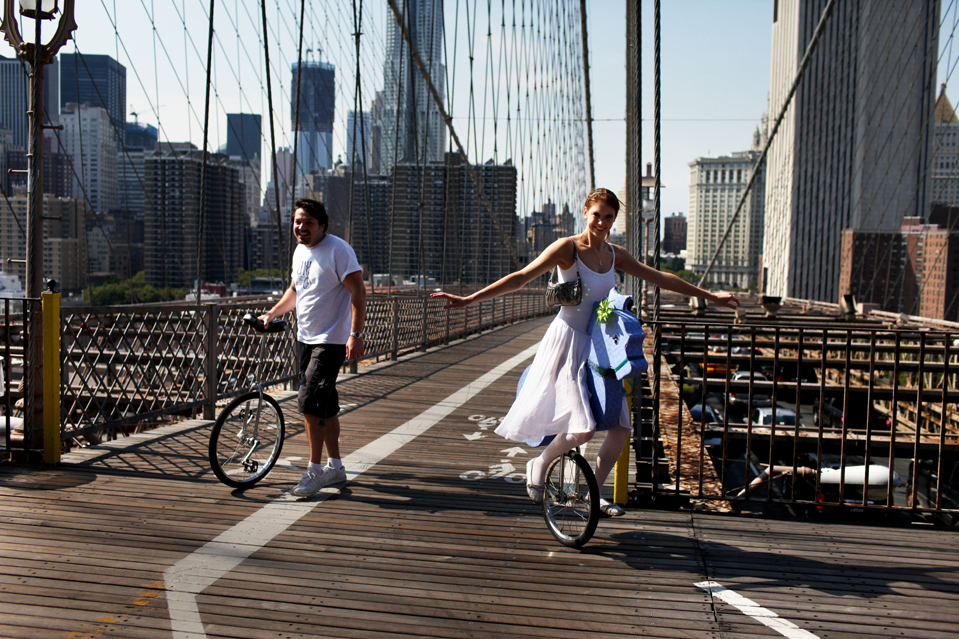 Whether you're a one-wheeled master or still learning to ride, bring your unicycle to this annual no-handlebar bash. To kick off, experienced riders are invited to join the army of balanced peddlers for a 13-mile ride across the Brooklyn Bridge. Afterwards, riders of all skill levels can rest their legs at a Coney Island afterparty. Munch on Nathan's 'dogs while enjoying a one-wheeled stage show by Ross Berenson for hoops, spinners, and more wrapping up with nighttime fireworks. 
Littlefield, 622 Degraw St.; 7pm; $15 advance, $20 at door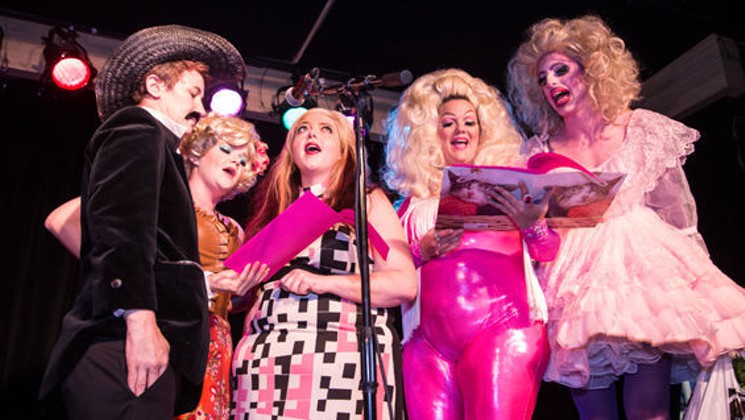 Featuring glittery drag, bombshell burlesque, and special musical guests, the Doll Parts, this second annual fan tribute is nothing short of perfection. Witness a live Dolly tap dance act and join a silent auction for a chance to win a trip to Dollywood, signed memorabilia, and more. All proceeds benefit Dolly's charity, Imagination Library. Be sure to wear your best dancing shoes since festivities run late. What're you waiting for? Go get dolled up! 
103 Allen St.; 10am-10pm; FREE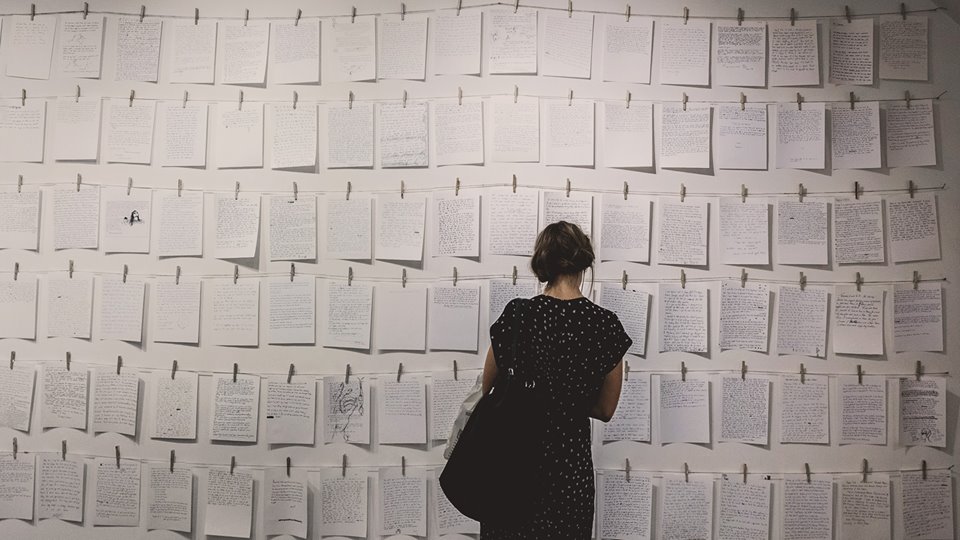 You may have run into these guys in Washington Square Park, asking you to write down your anonymous stories. Now, you can go see an intimate display of these handwritten entries, carefully curated from an ongoing collection of over 15,000 anecdotes. Covering the walls of this art space, The Strangers Project presents Evidence of Living, a free collaborative public exhibit sharing the stories of people you've both never met, wanted to meet, and have known all along. 
Surf Ave. and W. 12th St.; 8pm; $20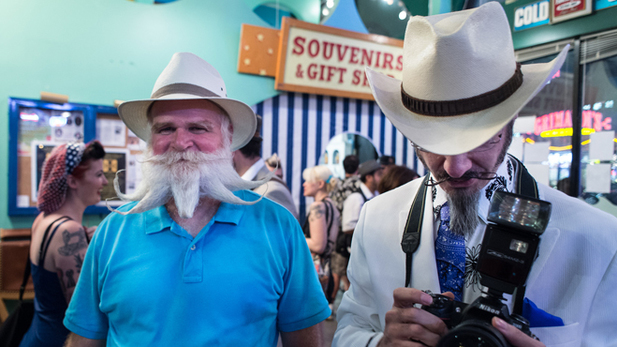 With categories like Hokum and Hoodwinked (Best Fake) and Carny Trash (Worst in Show), the epic facial hair face-off has arrived. Hosted by Don Jamieson of VH1's That Metal Show, see which men (and women!) will take home the titles for best handle bar hair, curly cues, non-beard beards, and more. Judges include Katherine Turman, author of The Definitive Oral History of Metal, and Matt Chrystal of Garden State Beard and Mustache Society. Plus, stick around for more sideshow action with Miss Coney Island 2015 and magic by "Uncle" Jim Daly. 
46th Street between 5th and 6th Ave.; all day; FREE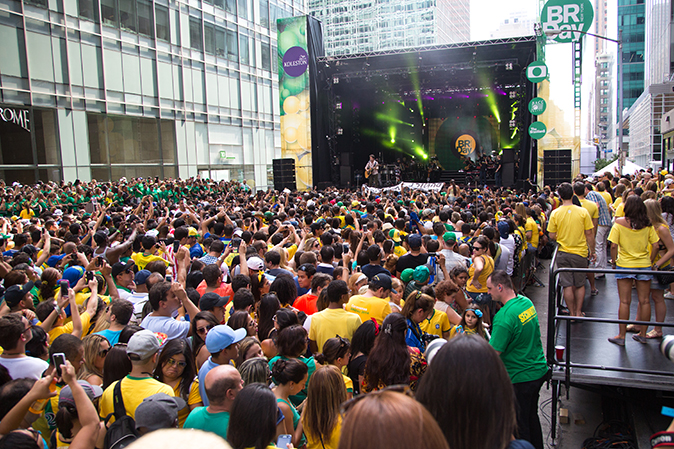 Parading the streets of New York since 1984, this celebration calls one and all to raise their hands up for Brazil's Independence. Along the sidewalks of what is known as Little Brazil, you can enjoy 26 blocks, from 42nd St. to Central Park, of delicious food, lively dancing, and fresh music. 
Videology, 308 Bedford Ave.; 7pm; FREE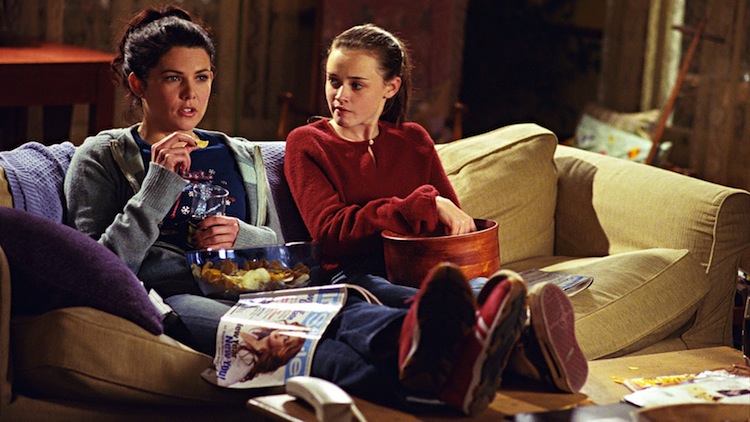 Seriously though, why would you not? It's not like we've been waiting for our favorite themed trivia bar to finally host a Stars Hallow edition. So grab your three closest and wittiest pals, and brush up on your literary references, small-town Connecticut, and Lorlei's list of bad dates, for all things mother-daughter duo. 
Eastern Parkway (in front of Brooklyn Museum); all day; FREE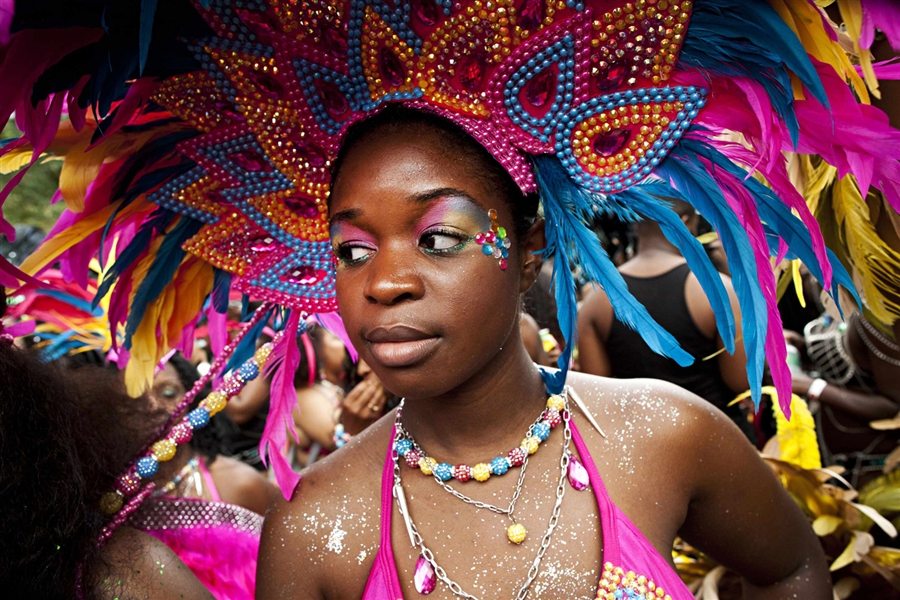 Revel in your free day and get your culture on with this yearly, larger than life Caribbean Culture fest. Try tasty foods, see blurs of colors, costumes, and dancing, plus hear live steel band orchestras all along Eastern Parkway, through the front steps of the Brooklyn Museum.
211 E. 48th St.; times vary; FREE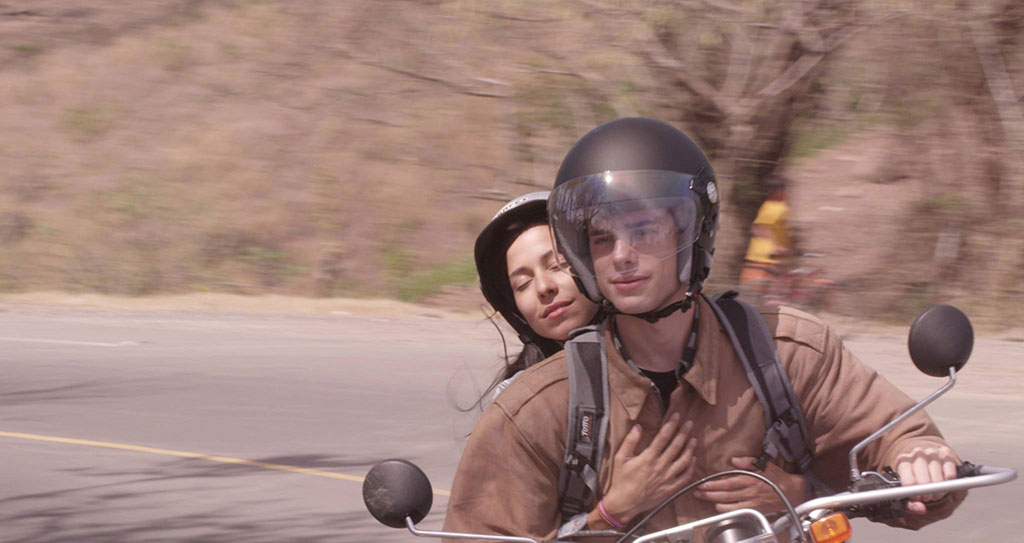 This annually held Guatemala film fest launches the 4th year of its New York art post with more of the best in Central American film. Opening night features the premiere of Guatemalan award-winning thriller, 12 seconds (12 segundos), with director Kenneth Muller available post-screening for a Q&A. As a place for young and emerging filmmakers from around Central America to tell their stories, ICARO fest will also host panels on film law, international film distribution and Central American-US relations. 
Ground Floor Gallery, 343 5th St., Brooklyn; 6pm-9pm; FREE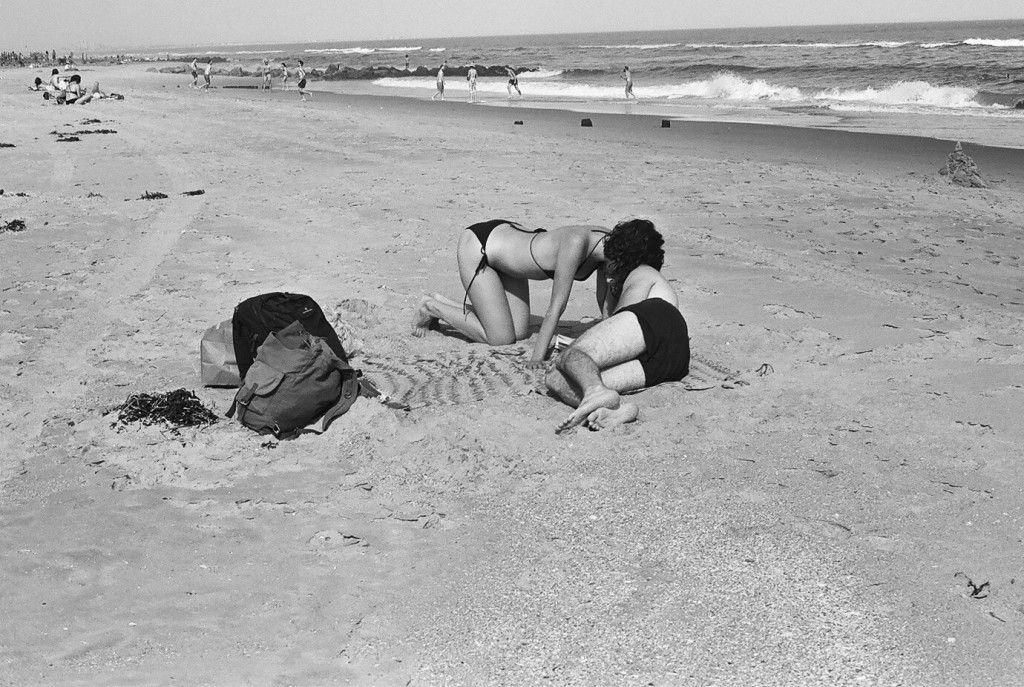 This single series by artist, Erica Reade, is about life's many simple moments, some of which can only be stilled for a moment. Infinite yet intimate, and carefree like its sandy beach backdrop, the exhibit captures couples at Rockaway, spotlighting love at its simplest and purest state. The first either couples to attend get a lovers Polaroid portrait.
Brooklyn Museum, 200 Eastern Parkway; 7pm-9pm; FREE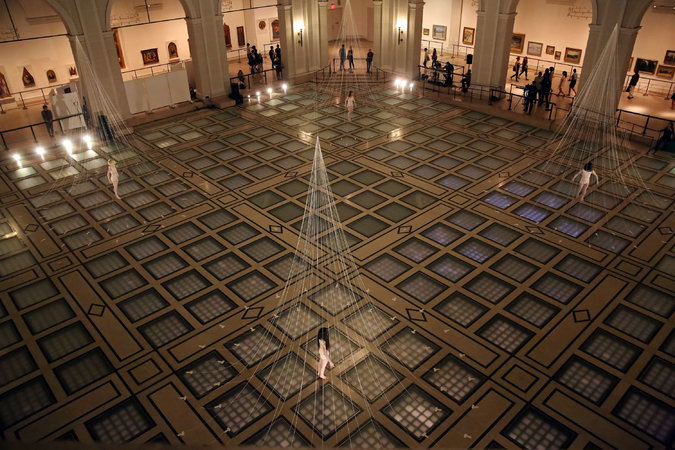 With mini museums hidden throughout this kick-ass museum, enjoy opening night of this performing arts fest by joining the many artists scattered around to share their creations. Enjoy special previews by Chinese theatre works and the Jamal Jackson dance company, in addition to opera, spoken word, and more. All attendees will also score free admission to the latest exhibits, The rise of the Sneaker Culture, and "Faile: savage/sacred young minds."