That short week wasn't so bad, was it? Now, it's time to gear up your weekend with film fests, craft fairs, cereal bars and a whole lot of bacon. Just wait until you see what we've got in store for you (you can thank us later.)
The Kitchen, 512 W.19th St.; 8pm; $15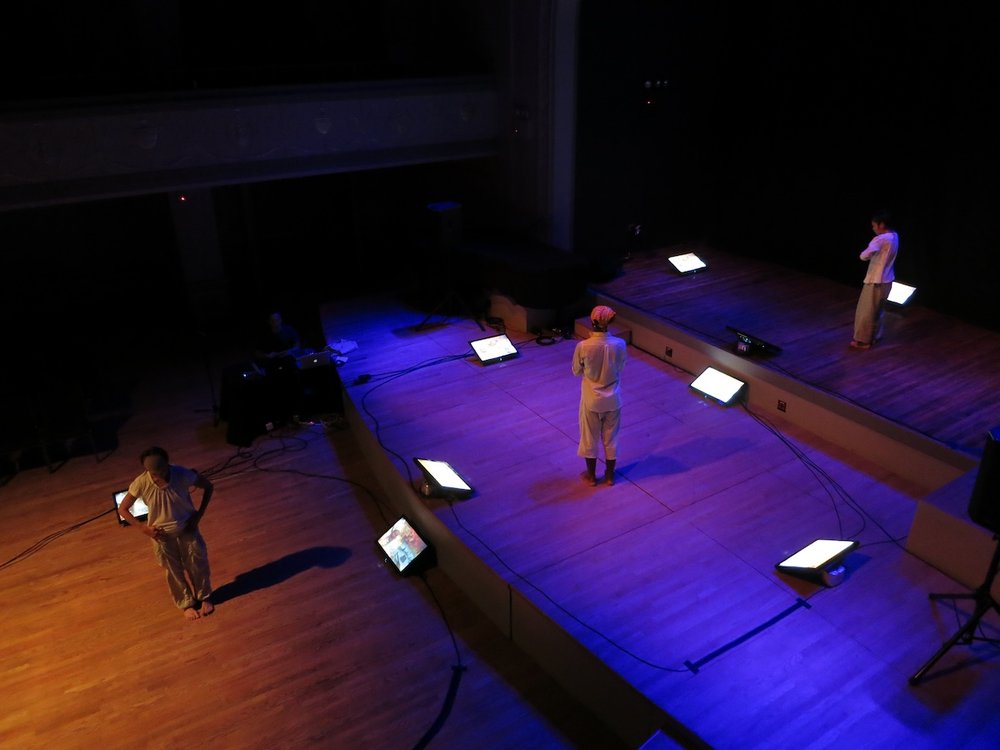 Up for an out-of-the-box dance performance? Well, there's nothing like a piece on capitalism to get you thinking. Come see what world-renowned choreographer Koosil-ja is up to lately as she plays with the patterns of sound, video, movement and visual media to explore societal conflict and the human psyche. Teaming up with video artist Geoff Matters, the work illustrates raw feelings of oppression and power under a capitalist movement.
Brooklyn Expo Center, 72 Noble St.; 12pm-5pm; FREE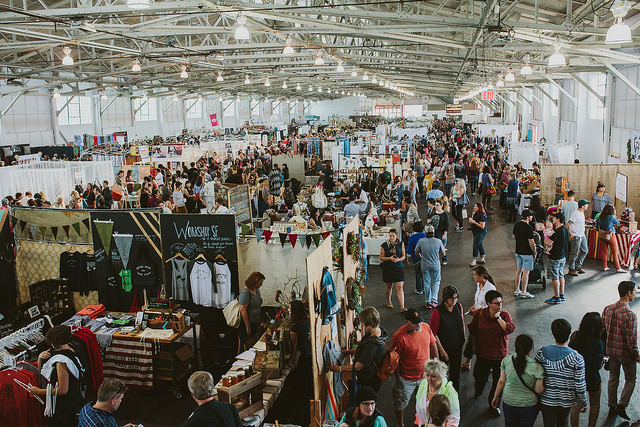 Our favorite seasonal craft fair is back at its new Greenpoint home! Shop natural beauty products to help keep your summer glow fresh, or browse homemade housewarming trinkets and gift items to welcome the comforts of fall. After you wander through more than 200 vendor booths, snack on bites from Curry Station, Kimchi Smoke, and La Crepe C'est Ci Bon then wash it all down with cold brew from Cafe Grumpy. Plus, check out new haul from Lost Girls Vintage, a photo booth, hand drawn portraits and a raffle to win swag from Schwinn. It's so Brooklyn you can't resist.
Mist Harlem (46 W.116th) and Mayseles Cinema (343 Lenox Ave.); times vary; tickets starting at $9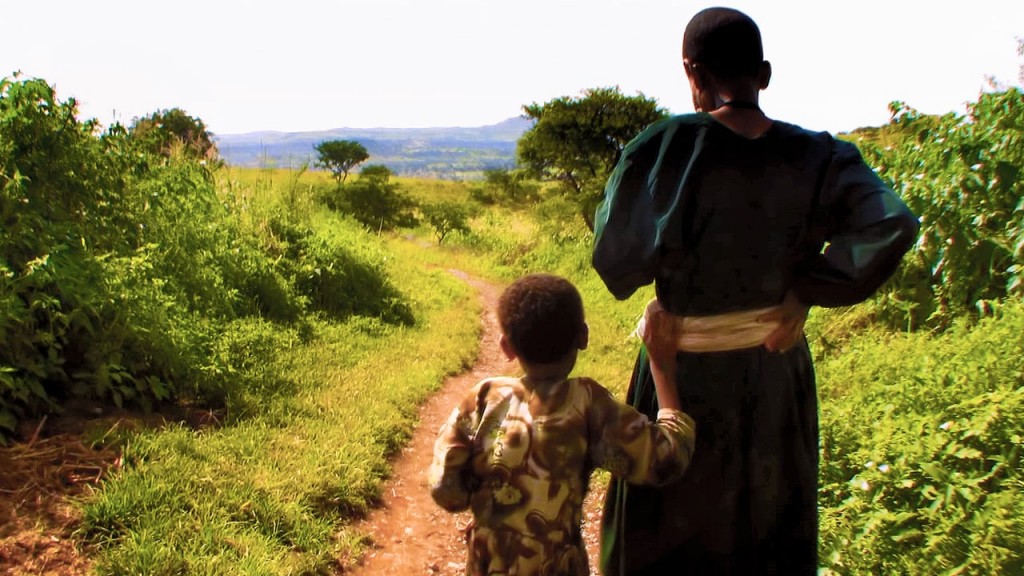 Kicking off its tenth year uptown, this Harlem Film Fest is bringing you everything from music videos to world premieres. Catch shorts and feature films alike with a host of after-show filmmaker Q&A's. Stories about siblings fighting Child Services to stay together, a group of underprivileged teens working to make a musical, and more will make you shed a tear, dream, fear and understand.
Erie Basin Park, 1 Beard St.; 11:30am-4pm; $85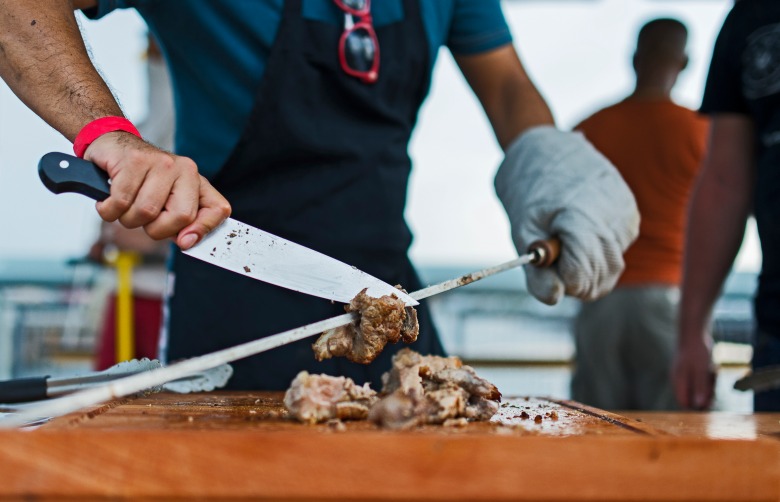 This Red Hook rain-or-shine pork-a-palooza is everything your Saturday needs. With twenty famous city chefs cooking all-local meats every which way, you'll be drooling before you arrive. Tickets include all-you-can-eat dishes plus all-you-can-drink beer with libation samples including local wines, ciders, whiskey and Sixpoint. On the menu, brace yourself for a feast of braised bacon end sandwiches with salsa verde, grecian styled pulled pork–that's pork belly, feta, and spicy tzatziki, people–and bacon chocolate chip cookies. And that's just the beginning. 
Nitehawk Cinema, 136 Metropolitan Ave.; 11:30AM; $16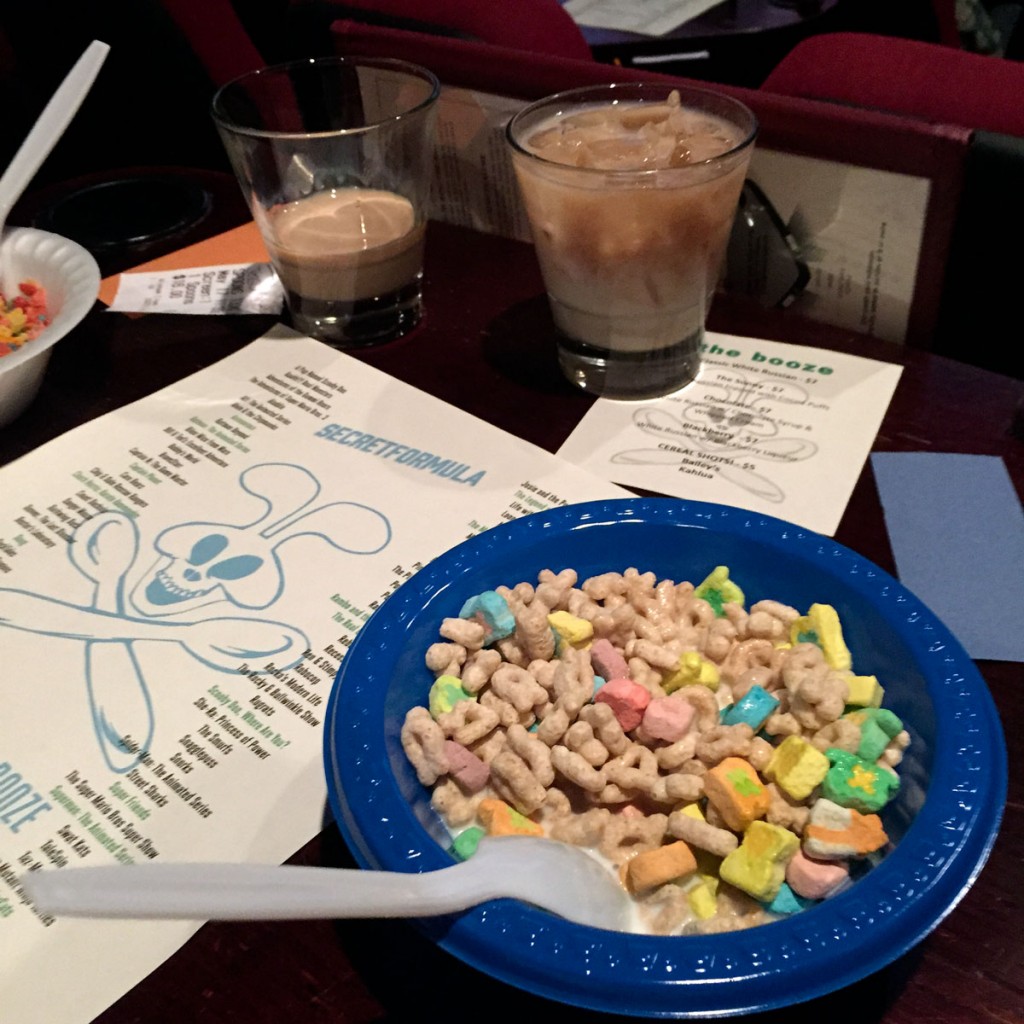 Tired of being an adult? We feel you. Regress back to the golden days of Sunday morning cartoons with this Williamsburg dinner theater's grown child dream. First, there's the all-you-can-eat sugar cereal bar with all the frosted puffs and marshmallow stars you could want. (If you still crave brunch, don't worry–they have that too, plus cocktails.) Then, you can sit back for hours of old 'toons on the big screen from the 30s to the 90s accompanied by on-screen lyrics so you can sing along to your favorite opening songs. Plus, win sweet prizes and throw back White Russians topped with Cocoa Puffs and cereal shots of Bailey's. You're welcome.
Pier 5 Uplands; 12pm-8:30pm; FREE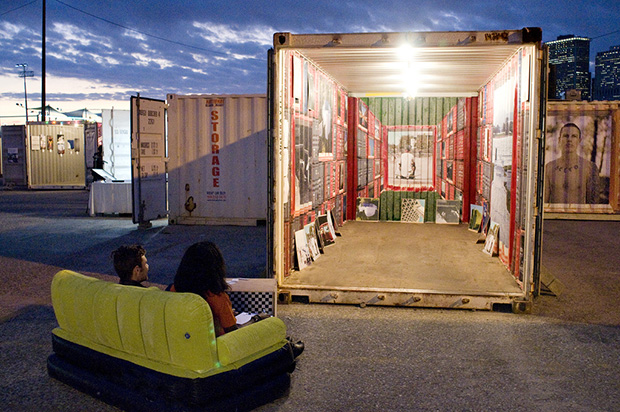 Cool down by the pier today and stroll this massively cool outdoor art installation. With dozens of shipping containers transformed into mini art galleries, you can browse at your own pace or join a walking tour. Swap photos with artists, learn trips from the pros and settle down with a drink in the beer garden while you nosh on noms from Smorgasburg vendors on site.
Little Italy; 11:30am-11pm; FREE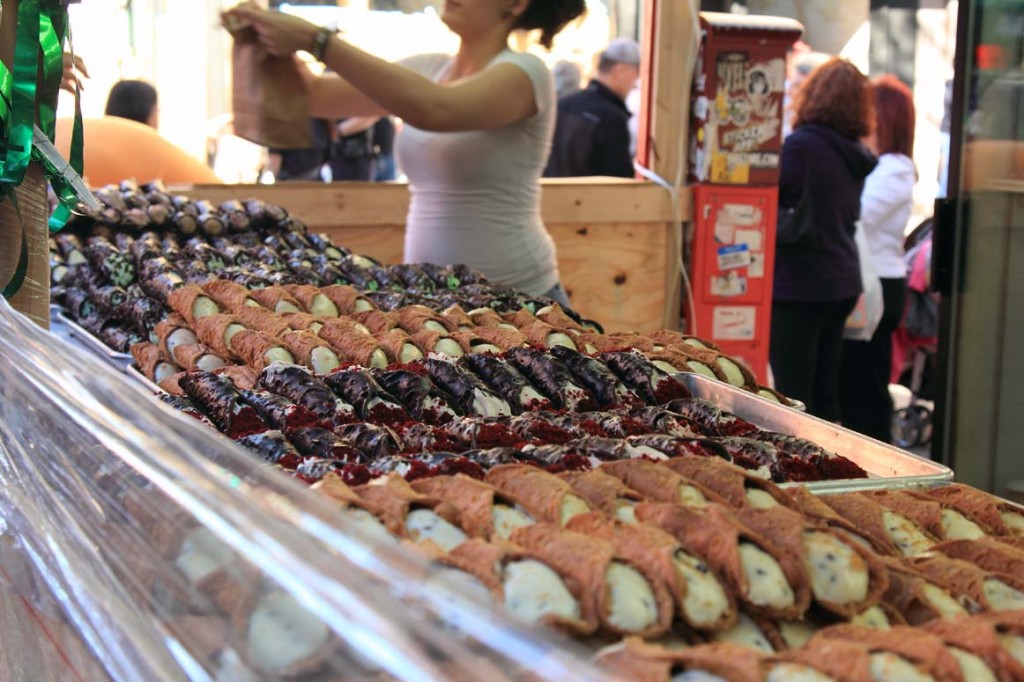 You go every year for the huge cannoli, we know it. And if you haven't, make this year the year to check out this famous cultural fest of all culture fests. Roam the cobbled streets for eats upon eats while your belly rumbles for all the best gnocchi, gelato, cannoli, and pasta. Shop street vendors, enjoy live music, costumes and art, and for today's performance, check out a special Frank Sinatra concert at 1pm. Festival runs through 9/20. 
Metropolitan Bar, 559 Lorimer St.; 10pm; FREE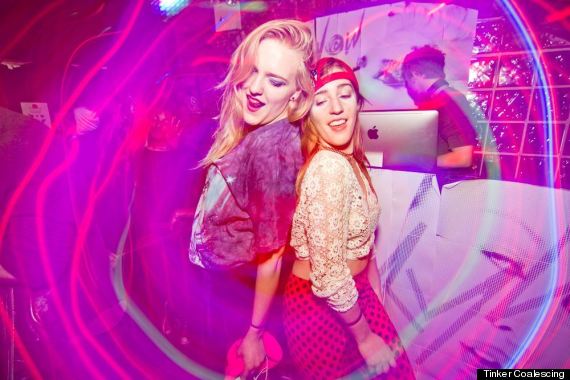 Welcome back the week with a good party at one of our fave Brooklyn gay bars. Let Pietry and Daniel take care of you at the bar with $5 PBR and shots. Then, let loose and jam to DJs spinning live house, new wave and disco beats all night. You can even catch a midnight drag show, performance art, and slam poetry until late.
Passenger Bar, 229 Roebling St.; 8pm; FREE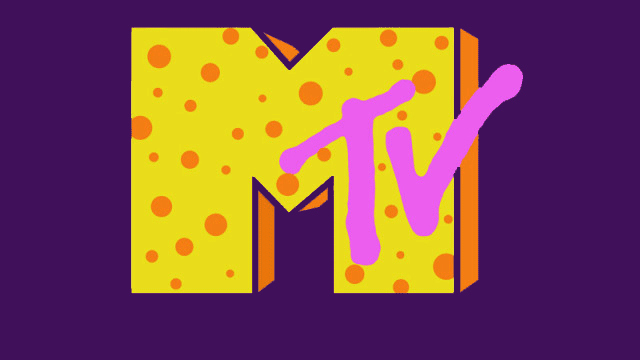 Round up your wittiest team of four to knock out this week's know-all on teen music. Watch videos from MTV's golden age and see how well you know your jams. Top two teams win glitzy bar taps while third place scores a fun mystery prize. Tune in at 8pm for live VJ then double-knot your scrunchies for trivia at 9pm.

Be Electric Studios, 1298 Willoughby Ave.; 7pm-9pm; FREE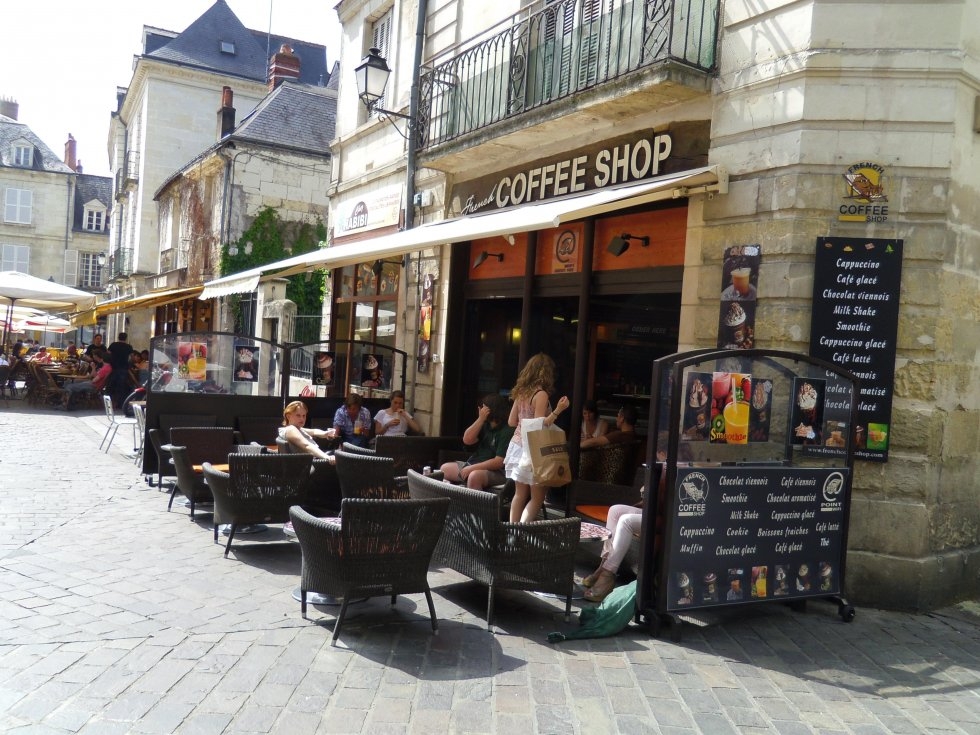 Join your fellow lit-pals at this Parisian-themed evening of readings, book-signings and delightful conversations. Local authors featured include Angie Niles (Bright Lights Paris), Courtney Maum (I Am Having So Much Fun Here Without You), and Julis Orringer (The Invisible Bridge). Plus, enjoy refreshments, music and entertainment, free beer and raffle prizes.
Housing Works Bookstore Café, 126 Crosby St.; 7pm; FREE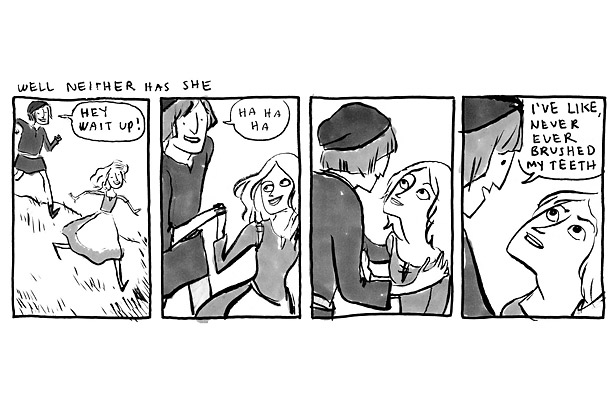 After her first smash hit, Beaton is back with more feminist wit and crazy cartoon skill. Joined by Alexandra Zsigmond, art director for the Times' Opinion section, Beaton will launch her second collection of comical satire and female power. Stick around for a Q&A afterwards plus snag your copy and get it signed.
SVA Theater, 333 W. 23rd St.; 7:30pm-9:30pm; FREE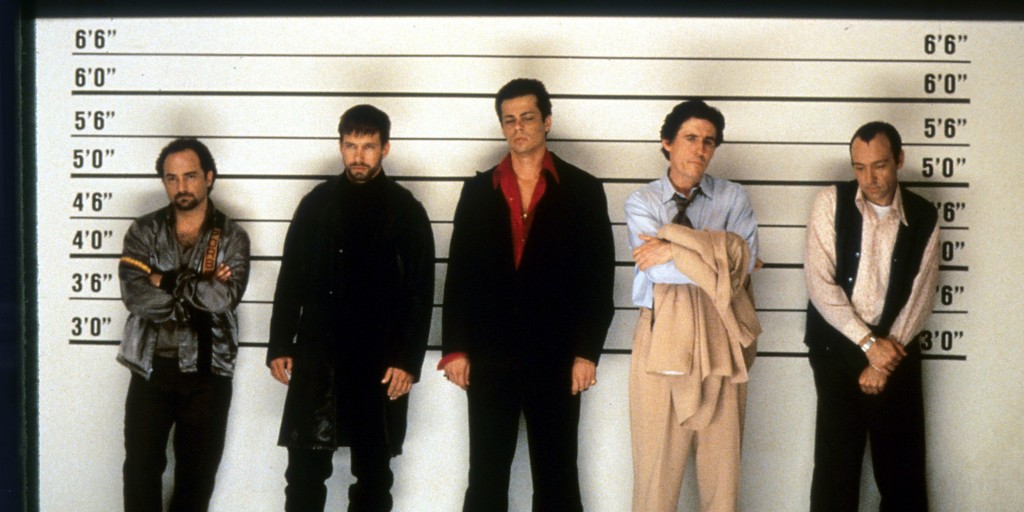 To jumpstart SVA's annual Alumni Film and Animation Festival, join in a free screening of SVA alumnus Bryan Singer in his classic Academy-Award winning work. Bring your own snacks and arrive early to get a good seat. Then, stick around through the weekend to catch more exclusive screenings and special guest appearances including Zackary Drucker of Transparent, the animators behind Disney's Monsters University, and Kara Vallow, producer of Family Guy and Cosmos: A Spacetime Odyssey.