Looking to get spooked early? Couldn't get Comic Con tickets but still want to party? Ready to get your fall pumpkin-picking on? We've got all your bases covered this week. Check it out!
New York Historical Society, 170  Central Park West at 77th St.; 6pm-9pm; FREE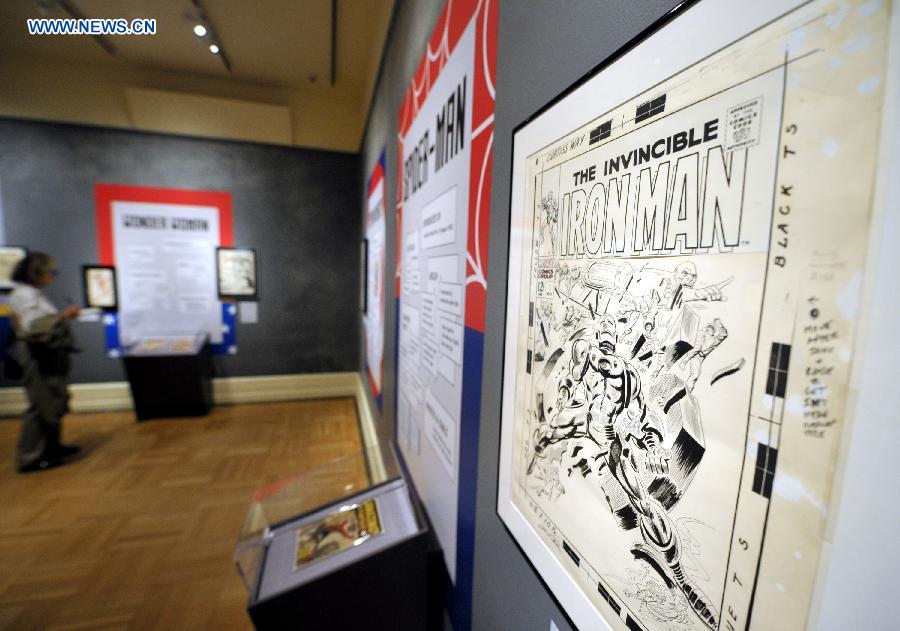 Couldn't snag Comic Con tickets? Fly on over to this free Super Week event for some guaranteed good times, with themed trivia, of course! Check out a kick-ass new exhibit, Superheroes in Gotham, then tighten your capes and slip on your masks for a night of game show style questions and lightning rounds. Test your fact bank on all things crime fighting, comics, sci-fi and movies to win prizes and hero-sized glory. Costumes definitely welcome. 
Tarot Society Gallery and Reading Room, 4 Charles Place., Brooklyn; 11:10am; $16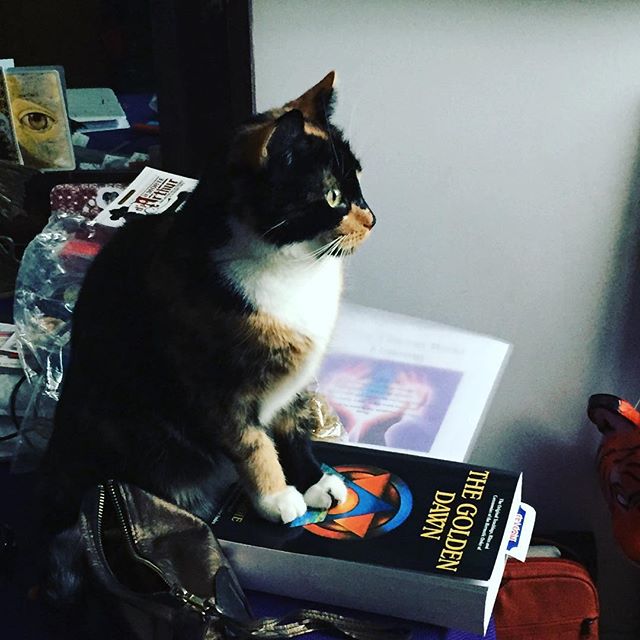 This three-day event hosts 50+ hours of gathering and wonder over the moment we leave the waking world for a dream one. Come open and uninhibited for sunrise and sunset rituals, healing arts, a dance space, lounge zone, unlimited tea, and live DJs, music and performances. A weekend pass gets you in and out of the free-flowing nature events as you please, but one-day passes are also available for sale at the door.
435 Richmond Hill Road, Staten Island; 11am-4pm; $6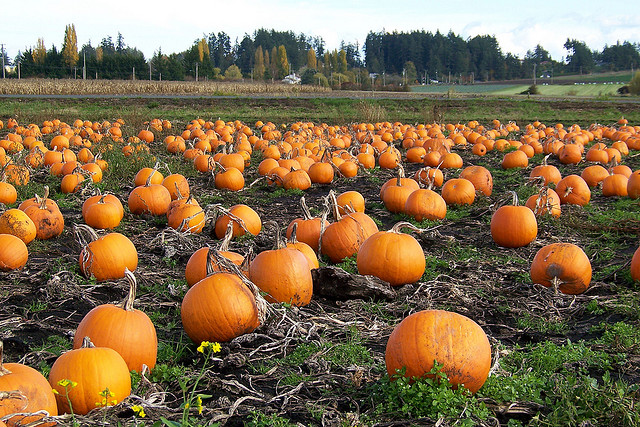 Give your PSL a break and head to Staten Island for the real thing this weekend. At the 1800s historic Decker Farm of Richmond Town, escape to the nostalgia of your childhood fall days with an afternoon of farm house tours, hayrides, a corn stalk maze and face painting. Then, hunt for the perfect pumpkin (or three!) After all, there's pumpkin pie to make, pumpkin seeds to roast, pumpkins to carve…
Producers Club, 358 West 44th St.; times vary; $15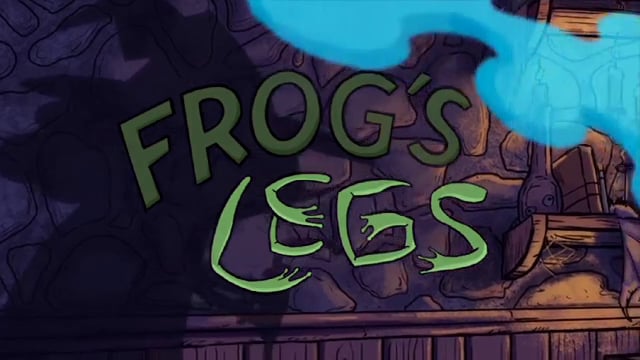 As the NYFF winds down, keep your cinephile hat on for the city's official independent film fest. Sink into a myriad of genres and flicks including horror, coming-of-age, animation, shorts (and super-shorts), dramedy, and more. Plus, catch seminars on getting your own work off the ground with tips from music licensing to distribution, and panels with actors, directors and some awesome women in the biz.
The Bedford, 110 Bedford Ave.; 7pm; FREE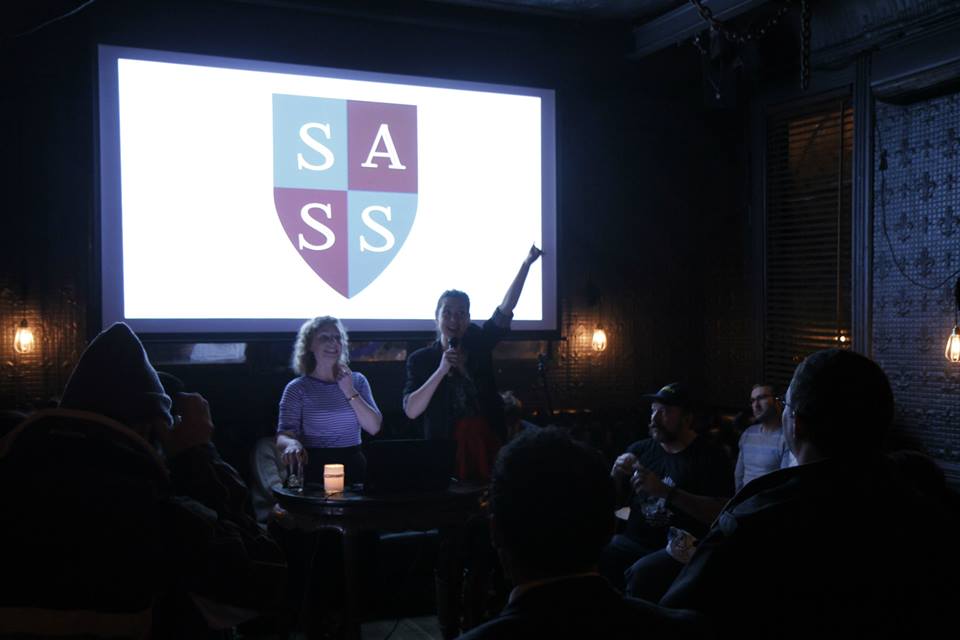 The Society for the Advancement of Social Studies's series of free monthly lectures is back with its 4th annual Halloween special. Featuring themed drinks to booze you for a night of zombies and blood suckers, the evening invites Eric Chapman (American Museum of Natural History), Anna Rasche (S.A.S.S), and Jonathan Soma (The Brooklyn Brainery), to share their stories and brain power about the creepier parts of history.
Littlefield, 622 Degraw St.; 7pm; $10 advance, $12 door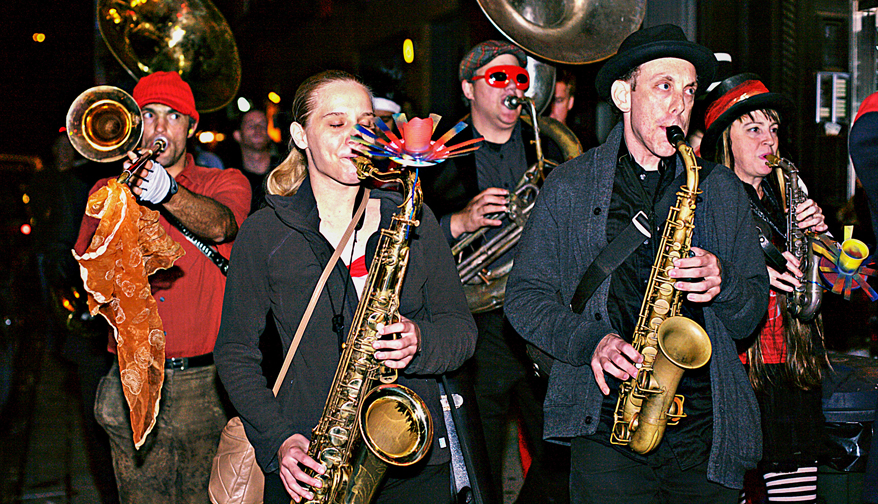 Celebrate hump day with a dance party in Gowanus to not one, two or three, but five live bands. This dance fest is just part of the weeklong festivities for HONK NYC!, an annual extravaganza of street bands and a preservation of brass and percussion music. Jam to Frank London, New Creations Brass Band, the Brooklyn United Drumline, and more all part of a multi-city HONK! network that's spread throughout the country, Brazil and even Australia.
Spectacle Theater, 124 S. 3rd St., Brooklyn; 10pm; $5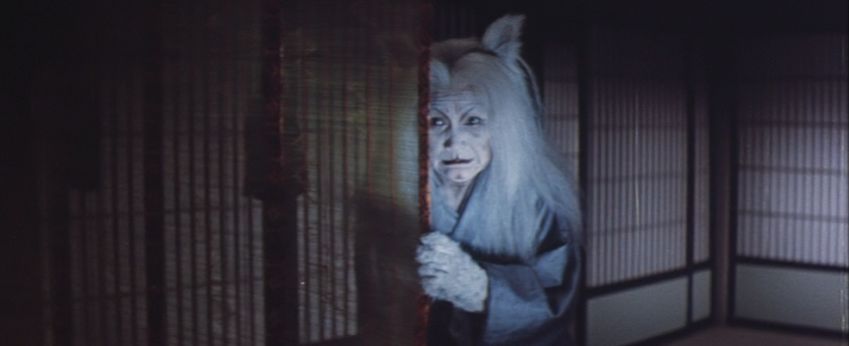 We're officially halfway to Halloween, kids. Start getting spooked with this Japanese horror film series of three bakeneko-mono (or "ghost-cat") stories. These films often follow a woman who is wronged, driven to death and whose cat finds a way to take over her avenging spirit. This evening, bite your nails off to "Black Cat Mansion," a prime pick from the popular feline-centered sub-genre, also filmed entirely in blue-tinted monochrome.