Netflix – it's the cheapest date around. For just $7.99 a month, you gain access to a seemingly endless library of binge-worthy content. Perfect for a marathon weekend date, or an intimate night in with your bae. Sometimes, there's no better date than a Netflix date.
But with so many choices, it can be hard to decide what watch. To avoid any unnecessary bickering, we've done the browsing work for you. Here's some of the best date movies and shows that are currently streaming Netflix:
If you're looking to become the next big power couple…
Watch House of Cards, Season 3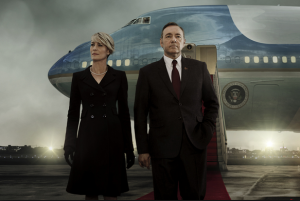 Frank and Claire Underwood are not a typical couple by any means, but they understand one another and stick by each other, no matter what comes their way. It's an odd romance, but one that will keep you hooked for a long weekend in if you and your boo feel like a binge watching session.
If you love Rom Com's but your date doesn't…
Watch Sleepless in Seattle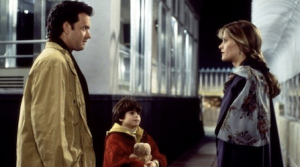 Rom coms are usually hard to agree on, but that's not true in this case – in fact, people still bring up Sleepless in Seattle as one of the greatest romantic comedies of all time. It was even nominated for a Golden Globe for Best Film – Musical or Comedy. If nothing else, it's worth the watch to see Tom Hanks and Meg Ryan, two of America's sweethearts, at the top of their game. If you're gonna go rom com, you're gonna wanna start here.
If you need something to do on Pi day…
Watch Labor Day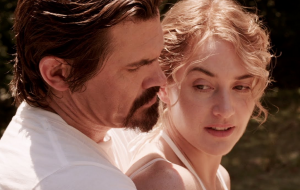 3/14 is Pi day, and I can't think of a better way to celebrate than by watching the pie baking scene in this flick that's so sexy it's been compared to the pottery scene in Ghost. Josh Brolin plays a hottie of a convicted murderer who escapes from prison and ends up shacking up with Kate Winslet's lonely divorcee and her 13-year-old son in this drama from Director Jason Reitman.
If you and your date are ready to LOL…
Watch The Interview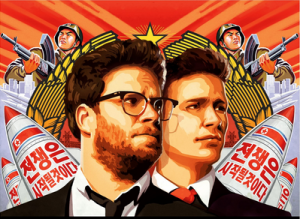 Want to show off your sense of humor to your boo? Choose this controversial flick, starring Seth Rogen and James Franco as two American entertainers asked to interview (and assassinate) Kim Jong-il. The jokes are on the silly/weird side, but if want to see the reason South Korea supposedly hacked Sony a few months ago, it's only a play button away.
If you don't mind your date ogling naked ladies…
Watch Wolf of Wall Street
Are you ready for 3+ hours of terrible behavior, lying, cheating, stealing, sex, and lots of drugs? If you and your date answered "yes" to that question, then add Wolf of Wall Street to your Watch List, stat. Leo DiCaprio plays real life broker Jordan Belfort in this 2014 Oscar nominated film and to say that he's a shady character is an understatement. Tune in if you and your boo are like, way into quaaludes, or if you just want to see Leo dancing like this: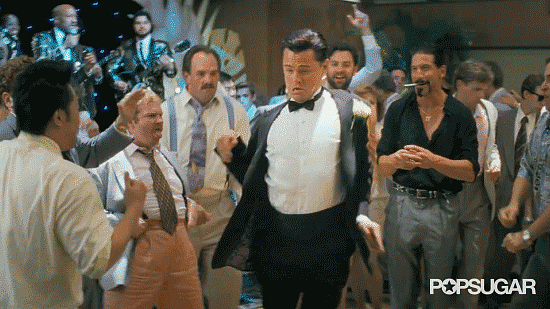 If you want to feel like you're out on the town…
Watch Aziz Ansari Live at Madison Square Garden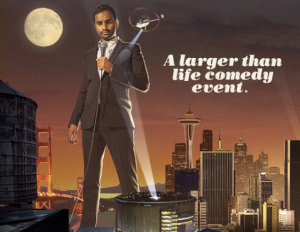 Watching Ansari's special is like going on a date to a comedy show, without leaving the warmth of your apartment and the comfort of your couch. Perfect for lazy late night laughs, watching this with your date can help break the ice for new loves, or bring new fun to seasoned couples. Added bonus? The beers at your apartment are way cheaper than what you'd pay at MSG.
If you and your date are fans of 30 Rock's odd humor…
Watch Unbreakable Kimmy Schmidt, Season 1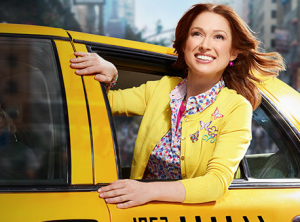 NBC passed on this sitcom from creators Tina Fey and Robert Carlock because they found it too weird to air. It stars former cast member of The Office, Ellie Kemper, as a woman who moves to NYC after spending 15 years trapped in an underground bunker run by a cult leader. Now you probably understand why this never aired on primetime TV… If anything, it will give you and your date something to talk about (and hopefully make you laugh, too).
If you and your date are a little crazy about each other…
Watch Silver Linings Playbook

You can't really go wrong with this classic about two attractive singles who are a little mentally unstable, until they find balance in each other.  It stars Bradley Cooper and Jennifer Lawrence, so there's something for everyone to drool over in this fun romp.  Hopefully this movie will have you and your date a little more accepting of each other's quirks, and your own.