Ooh Nelly! Did you think Pride was over?! Before the PARADE, ya big numbskull?! Of course you didn't. You're a smart renaissance type of person. We've got so many Pride events this week your pride will swell like a glorious balloon in a parade. We've also got some non-Pride things, of course, like the Del Close Marathon and a buncha sour beers! So don't have sour grapes, go out and do stuff!

Pier 26 Hudson River Park, 5:30 PM – 10:00 PM (Sat/Sun: from 2:00 PM), $35-$2000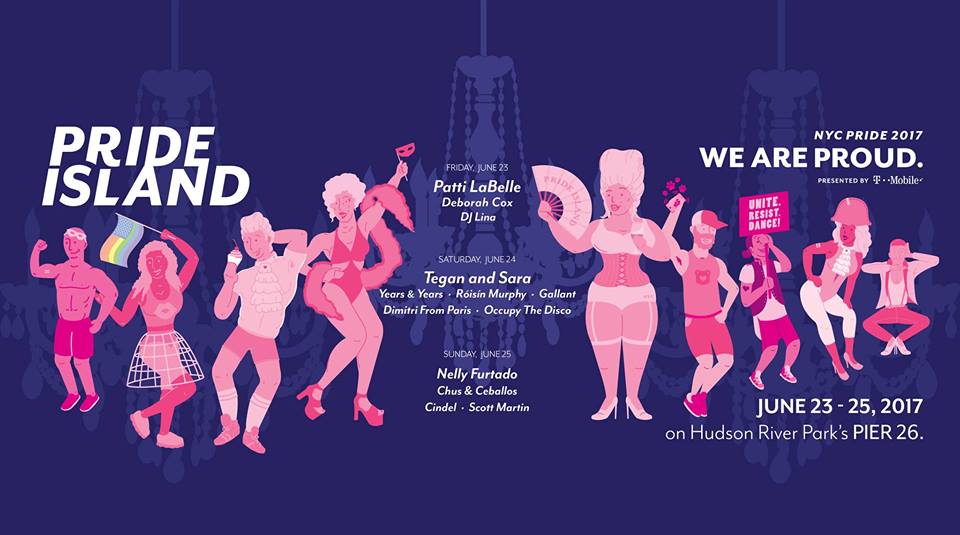 Wa-hoo! It's a full weekend of some of the best lady acts in the world! Patti LaBelle! Tegan and Sara! Nelly Furtado! Drink, dance, and live Pride.

Gold Sounds, 44 Wilson Ave, Brooklyn, 10:00 PM – 3:00 AM, $10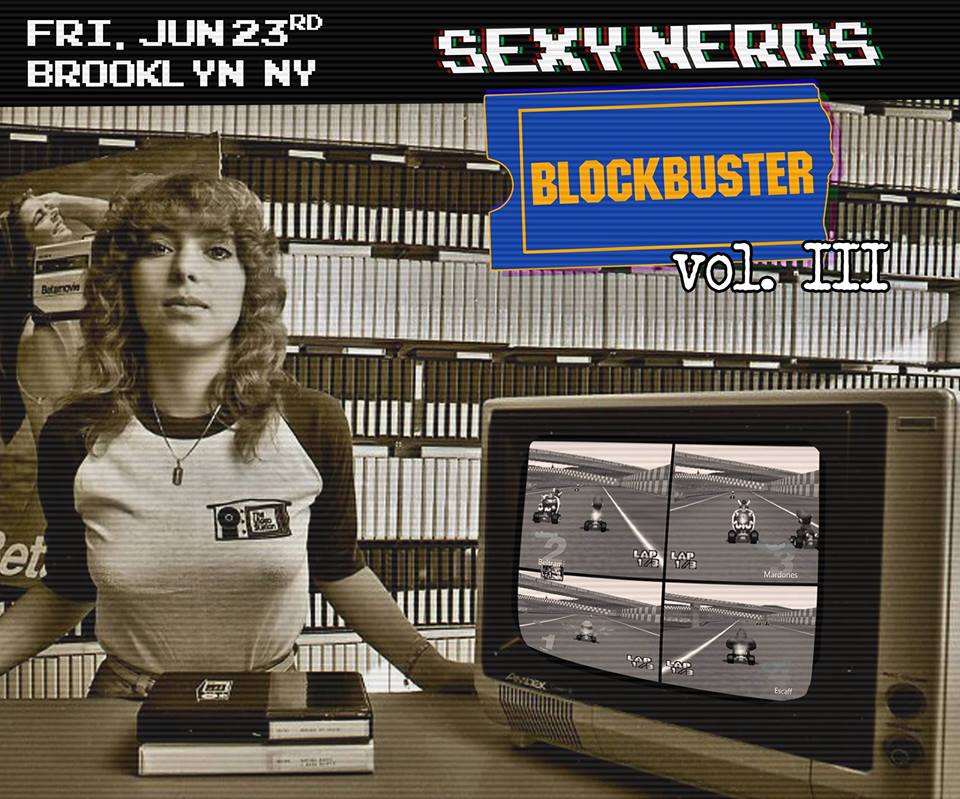 Fun fact: I briefly lost my link to this event, so I searched "sexy nerds blockbuster" and a TON OF PORN came up. Did you know there was porn on Facebook? There is. So much of it. This is not a porn party. It's a dance party! Music, retro video games, and ~free Beanie Babies~ for every guest! What more do you want?! Porn!? It's on Facebook; stop complaining!!

Times Square, 2:00 PM – 5:00 PM, $40 (solo) / $25 (per person/group)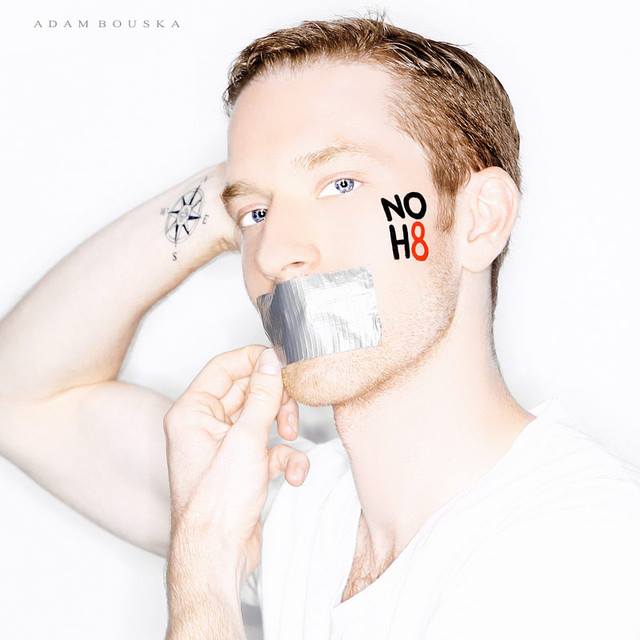 Who is that handsome garfield, Jessica? Do you know him? Hell yeah I do. That's Brad Benson, and he's a super cool dudesicle in ADDITION to being handsome. Go be handsome yourself! Make a statement, help raise money to support LGBTQ rights, and get what will assuredly be your profile picture. White shirt required.

Magnet Theater, 254 W 29th St, 4:00 PM, $10-$40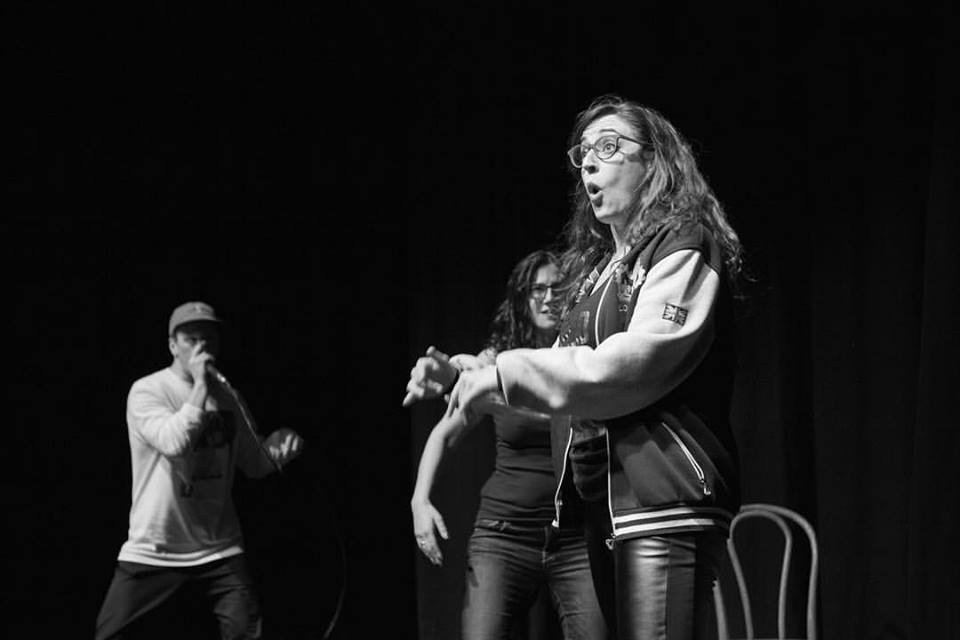 The Del Close Marathon, now in its thousandth year, is a weekend of improv madness. You pay $40 for all shows or $10 for one and watch a ton of improv. You drink, you laugh, it's all gravy. It can be tough to pick a show, though. SO CONFUSING! Listen to me, my babies. North Coast is crazy fun and you'll have a good time. Plus I'll be in the tech booth so ~say hi~. Sun 25: NYC Pride 2017: The March NCY Pride Route, 12:00 PM, – 5:00 PM, Free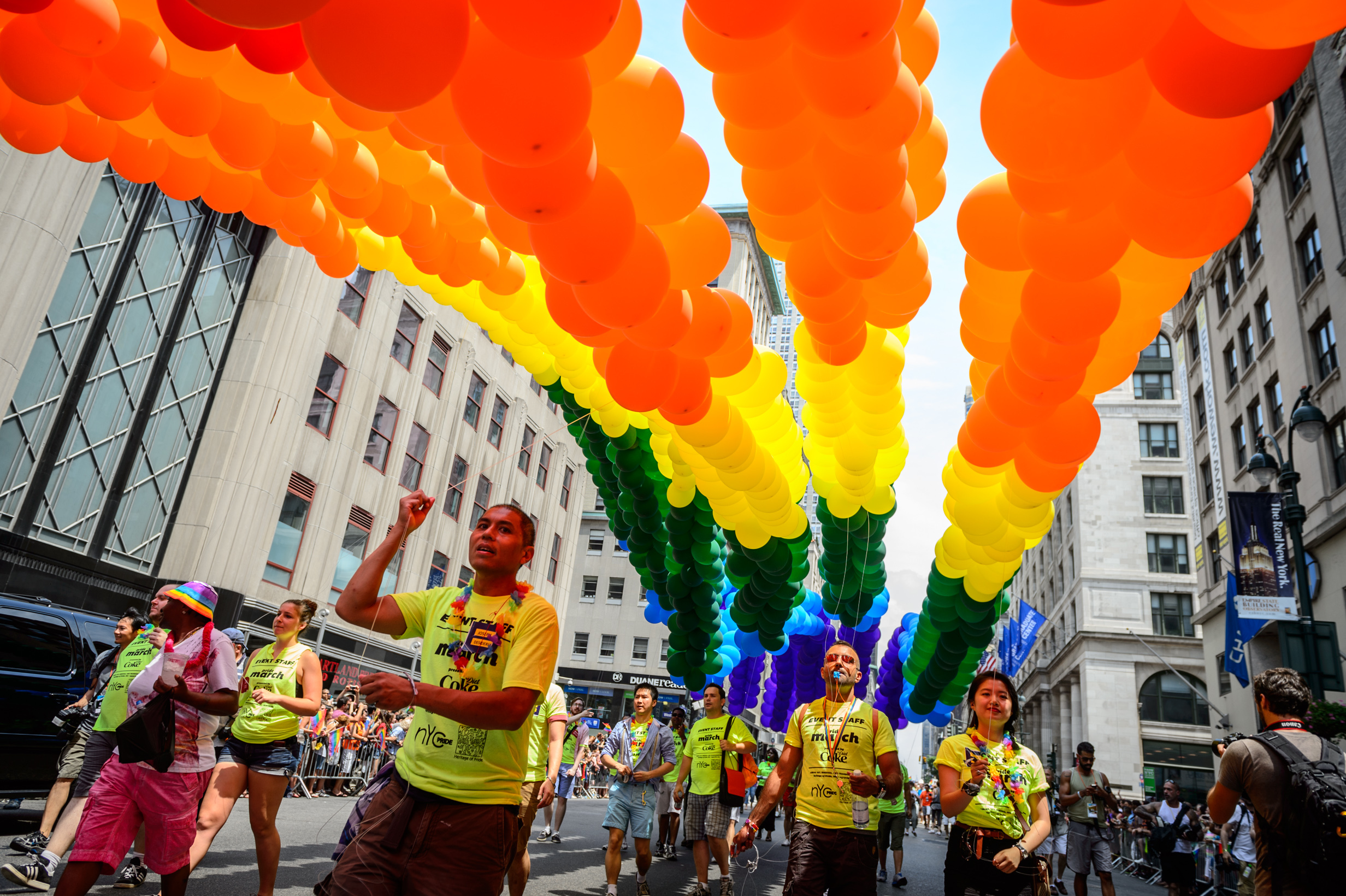 The other day, as I was watching two super adorable kinda fuzzy beefers smooch on the sidewalk at a red light, I thought to myself, "why would gay people want to live anywhere else?" (Had I been more PC in my mind, I would have thought 'LGBTQ people.') Okay, MAYBE San Fran is just as great a place to show your ~pride~, but on this day: Nuh-uh. It's NYC. And I MAY be dancing on a float so keep your eyes peeled! Sun 25: NYC Pride 2017: Femme Fatale Hudson Terrace, 621 W 46th St, 4:00 PM – 10:00 PM, $25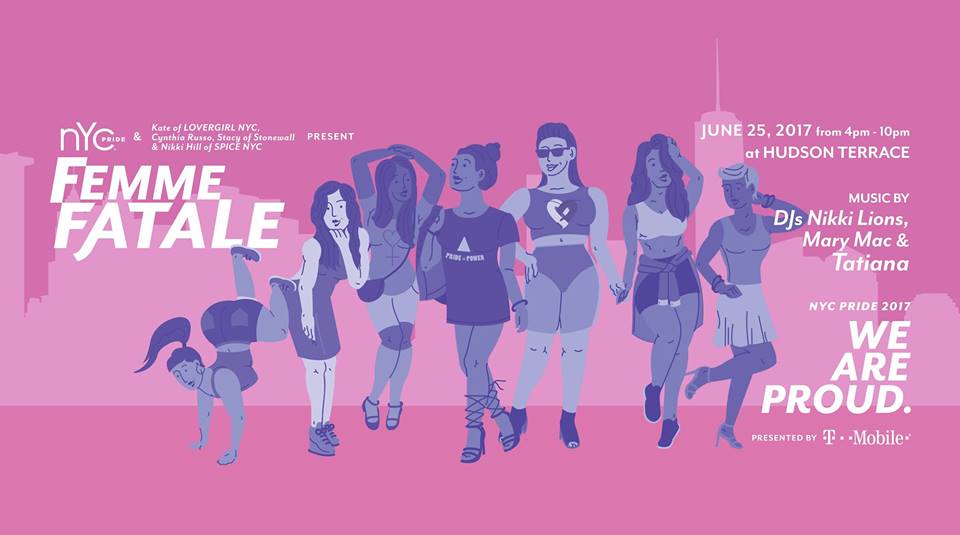 All Prided out? Of course you're not! Go dance and drink it up with a rooftop dance event that will leave you with an infinite vault of memories of lady-mingling. Tues 27: Zines: Elaborate Disruption and Black Creativity Schomburg Center for Research in Black Culture, New York Public Library 515 Malcolm X Blvd, 6:30 PM – 8:30 PM, Free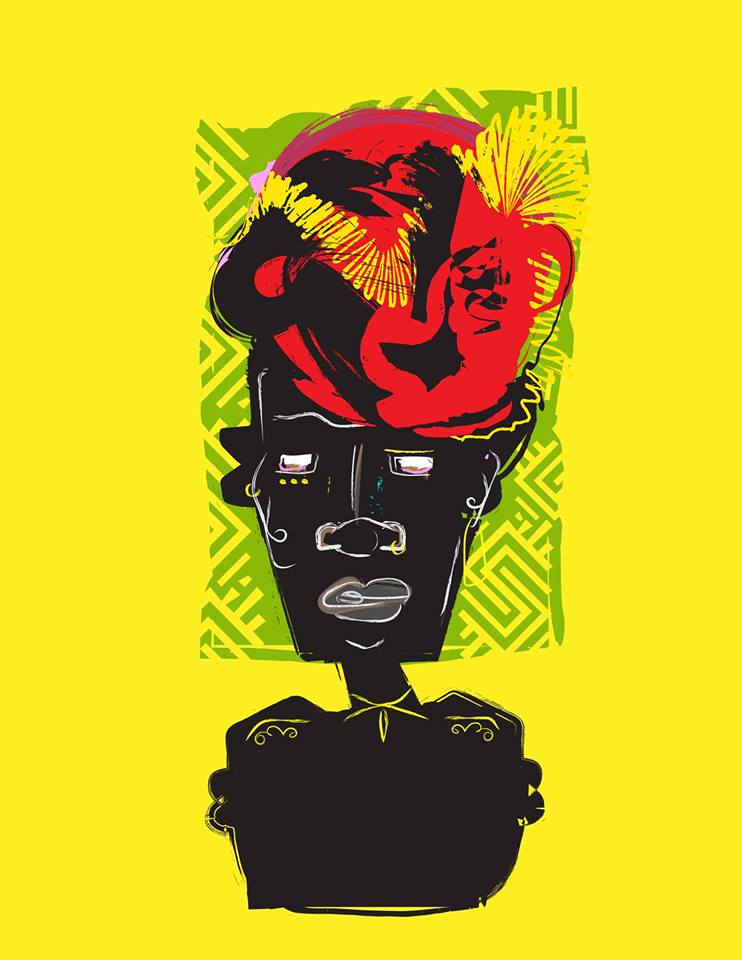 Zines, small, self-published booklets, are making a resurgence these days. With everything available but so ephemeral on the phone, there is something magical about a paper booklet that won't disappear when you close the app. This art form also offers a space to more diverse artists, as the cost of entry is low. Zines are not new, however. 1962's FIRE!! was "devoted to the young negro artist," and inspired a generation of zine-makers to come. Don't miss it. Thurs 29: Barcade's Sour Beer Night  Barcade, 388 Union Avenue, Brooklyn, 4:00 PM – 12:00 AM, bring quarters to play games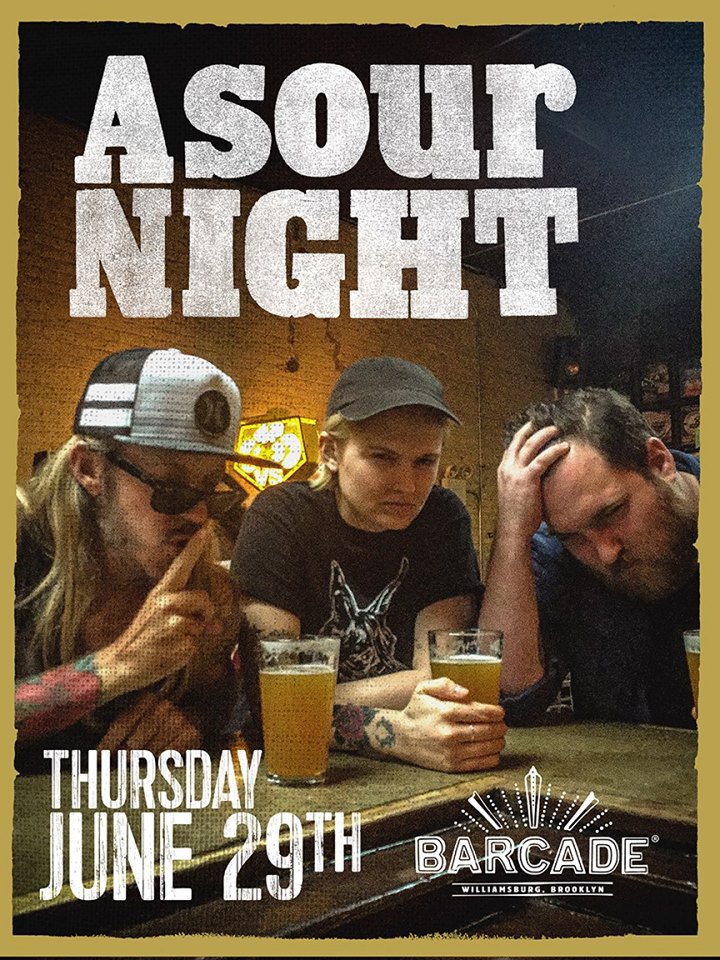 Ah! A sour beer! So tasty, so fresh. They've got a big 'ol list of them to try this Thursday, along with plenty of non-sour beers for those of you who didn't grow up overdosing on lemon drops and sour patch kids. If you haven't been to one of Barcade's fun locations yet, this might be a good chance to viagra pas cher try. It's kind of a perfect date, because if things go south there's always Mortal Kombat.взять срочный займ на карту без отказавзять кредит онлайн