Food! Wine! More food! Movies! Poetry! Cozy up to early fall with a bunch of great events that will make you remember why it's so darn great to live in this beautiful city of ours.
The Striker, 123 E 24th St, 7:00 PM, $7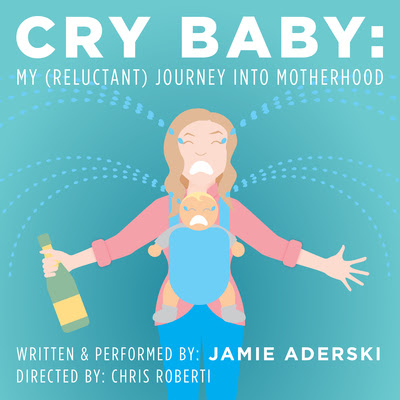 Jamie Aderski gives you the real deal on having a baby: sometimes it sucks. This Time Out New York-recommended show promises a trip down motherhood lane that delivers big on laughs while not sparing anyone the pain we don't usually get to hear about in those perfect Facebook albums.
Union Square Loft – Event Venue, 873 Broadway suite 408, 7:30 PM – 9:30 PM, $55 – $65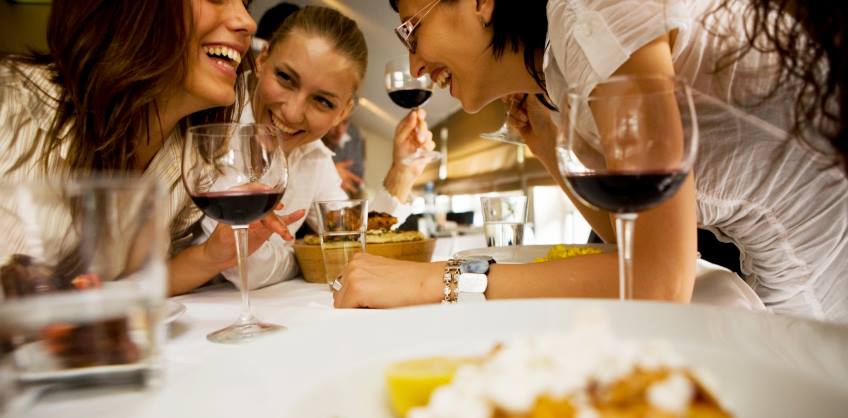 Jessica, that's kinda pricey! Well… not if you're the winner of this big ol' wine tasting contest! Do you have what it takes to tell the difference between four different wines, delivered to you as you snack on delicious Tuscan delicacies? If you do, you just might win "a box of food typical from the Piedmont region of Italy!" It's a contest! It's a tasting! It's a class taught by sommeliers!
Pine Box Rock Shop, 12 Grattan St, Brooklyn, 12:00 PM – 5:00 PM, Free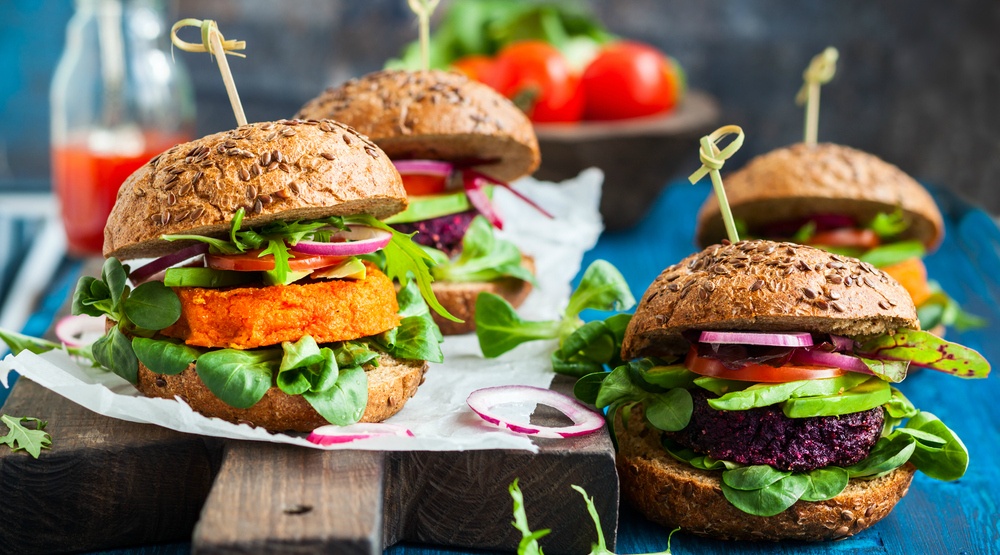 My air conditioner is still in my window, so it's technically still summer! In that way I agree with the sentiment of this awesome vegan event, where you can check out not only vegan foods, but also products and services. Vegan nail polish?! Vegan makeup?! Heck yes!
Littlefield, 635 Sackett St, Brooklyn, 11:00 PM – 4:00 PM, $5 (pre-sale)/$10 (door)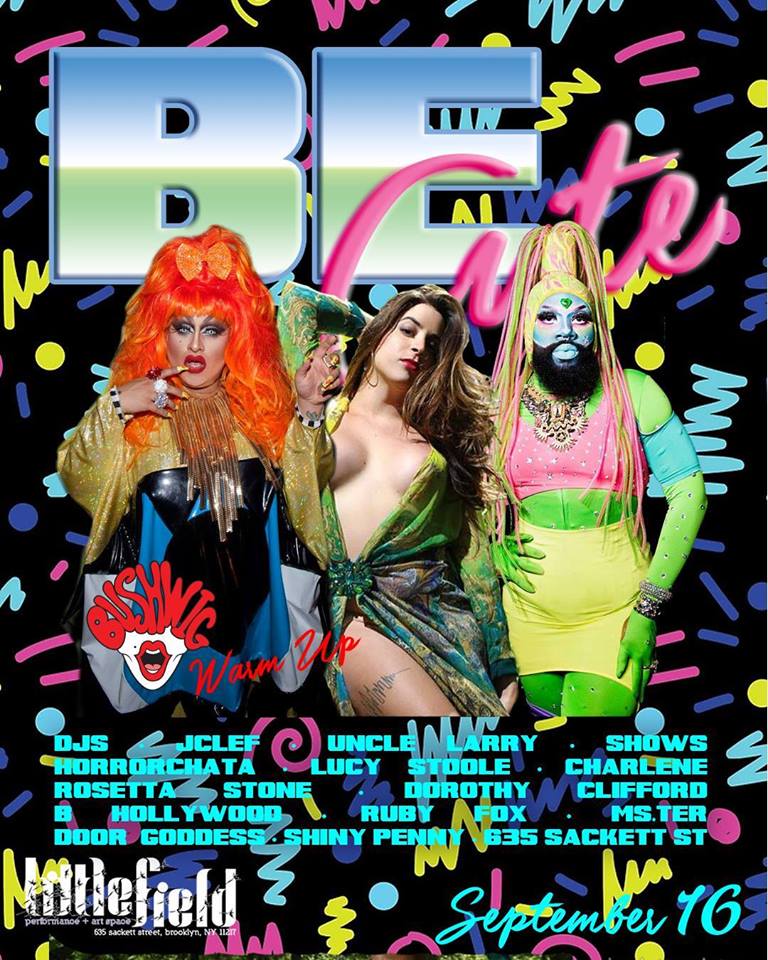 It's a night of booty-bouncing queer gods/goddesses/gender non-conforming deities, so dress sexy and get dancing!
Cortelyou Rd, Brooklyn, 11:00 AM – 6:00 PM, Free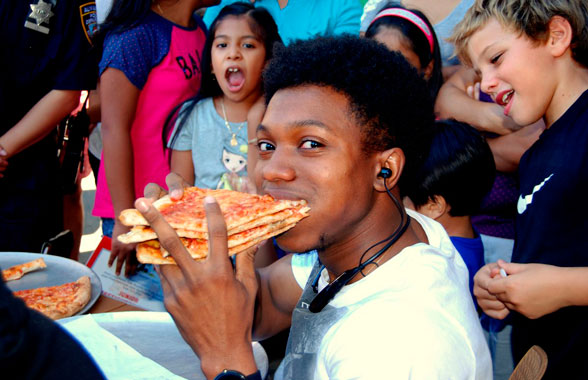 Food! Dance! Live music! Aaaaaand a pizza-eating contest! Spend time on one of Brooklyn's coolest streets while enjoying a variety of music and fabulous activities.
Coney Art Walls 3030 Stillwell Ave, Brooklyn, 1:00 PM – 9:00 PM, $25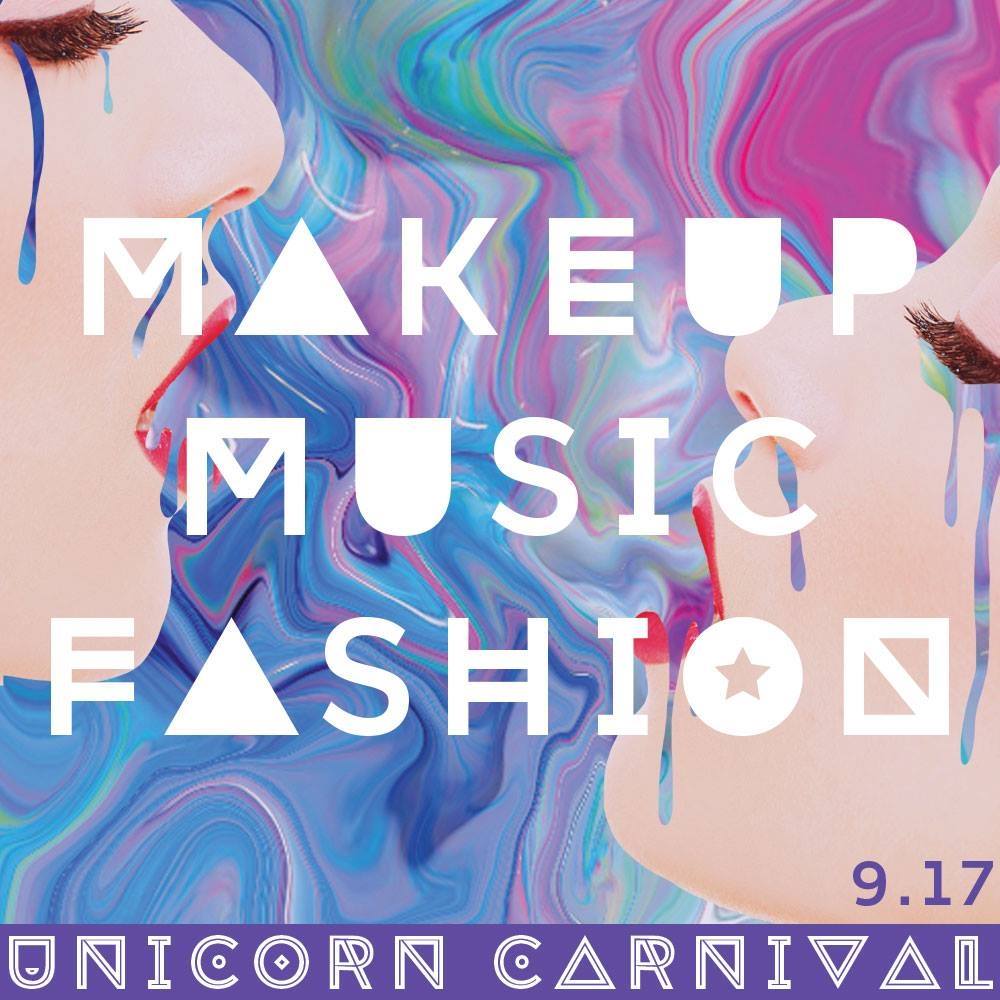 It's a unicorn party's worth of artists and music! Head down to Coney Island for an awesome lineup featuring Justine Skye, Lily Lane, and Lucki Starr.
BRIC, 647 Fulton St, Brooklyn, 7:00 PM – 9:00 PM, Free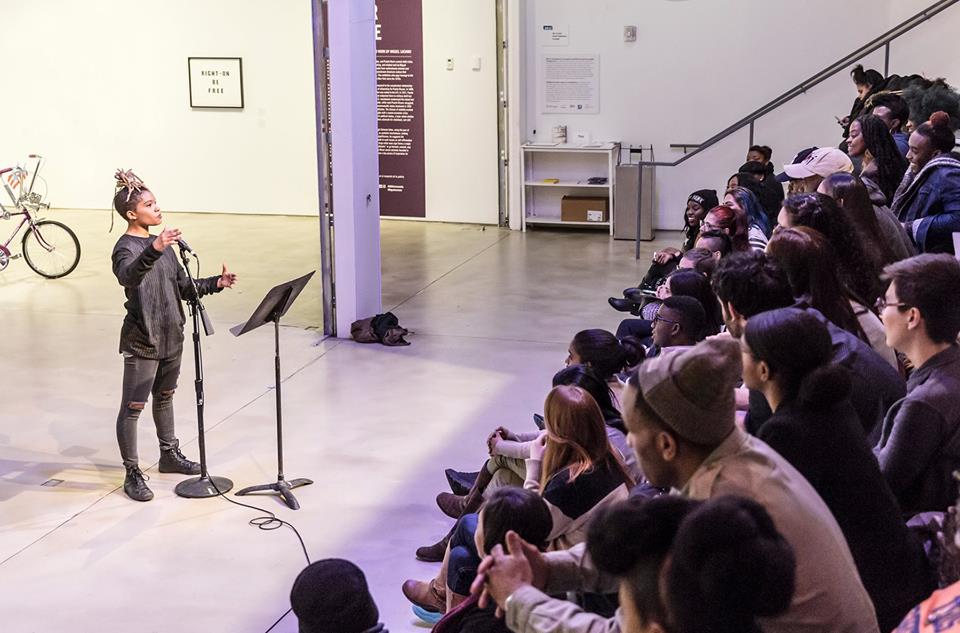 Come check out seasoned performers giving you feelings with their brilliantly crafted words, and stick around for an open mic so you can get your moment in the spotlight baring your soul.
Brooklyn Bazaar 150 Greenpoint Ave, Brooklyn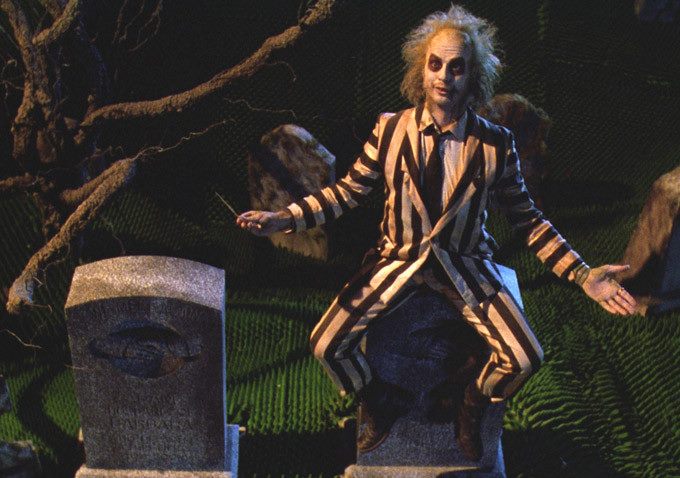 Beetlejuice is one of the best creepy/spooky/scary movies ever made, directed by Tim Burton while he was still blissfully free of the witch's curse that forced him to cast Johnny Depp in all of his movies. Grab some food, have a drink, and say "Beetlejuice" three times!