For this first weekend of the month, we're digging the food events that benefit good causes – from a can drive art show to a wing-eating contest for cancer research. Hungry for more good times? Snag free comedy (and chili!), naughty writing workshops, beer trivia and hoots more. Whatever you do this week, we're all for feeling thankful! It's never too early. Happy November!
The Diamond, 43 Franklin St., Brooklyn; 7pm-10pm; $8-$9
We love Fridays as much as the next gal, but when it's also National Nacho Day? We're so there. Especially when it's El Jefe's Nachoria parking a pop-up truck in front of this kick-ass Greenpoint bar. Order up a plate of crispy chips slathered with adobo chicken, cheddar and guac, or buffalo chicken with blue cheese. Or head straight for the classic pork with chilil verde and a jack and queso fresco then wash it all down with The Diamond's royal selection of beers. Come at us, weekend!
43 E. 7th St.; times and prices vary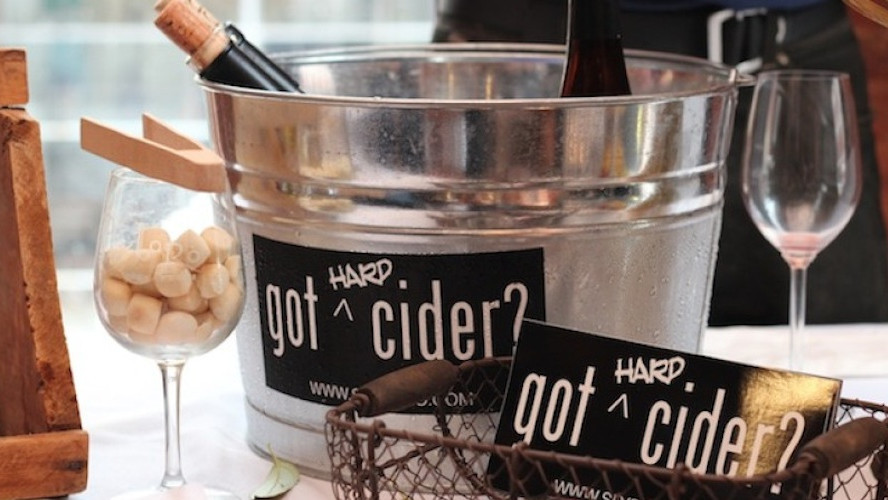 Raise a glass to autumnal festivities as the 6th annual city cider week kicks off. Sip through ten days of tastings, cider classes, meet-and-greets with brewers in the biz, and a lechon-style pig roast brunch. Not sure what to pair with all that pork slathered in specialty sauce? Stop into Cider 101 with Foggy Rider Cider maker Diane Flynt, or swing by cider cocktail night with Jonathan White to cover your pairing basics.
Mudville 9, 126 Chambers St.; 12pm-8pm; prices vary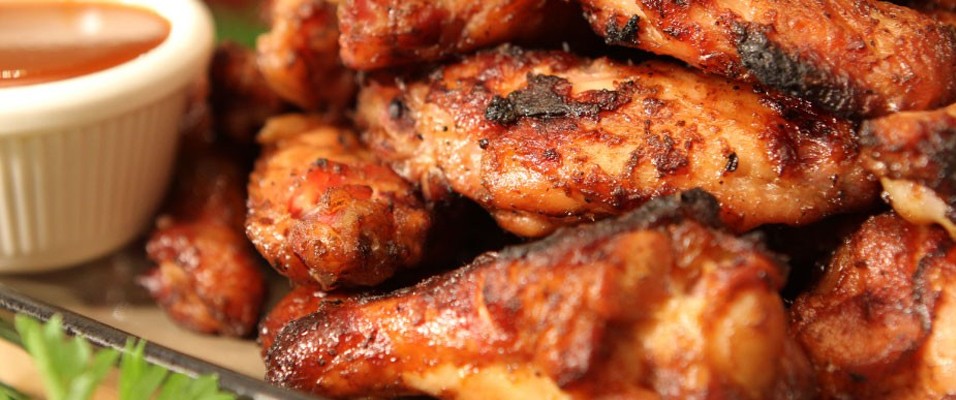 If you need a reason to start your Saturday off with a plate of spicy wings, here's a good one: prostate cancer research! All day long, 15% of wing sales at Mudville 9 will be going to the cause. You can also enter a wing-eating contest or meet the man who wolfed down 2000 of them in the 2011 throw-down. Snag $3 copies of the Great Chicken Wing Hunt, a documentary-comedy about Buffalo wings and the country-wide quest for the best one, and enter raffles for some tangy prizes. As for the eats, choose from a rainbow of sauces including Thai, smokey BBQ, and even a buffalo super wow "for professionals only." It's a win-win wings-giving.
Brookfield Place New York, 230 Vesey St.; 10am-6pm; FREE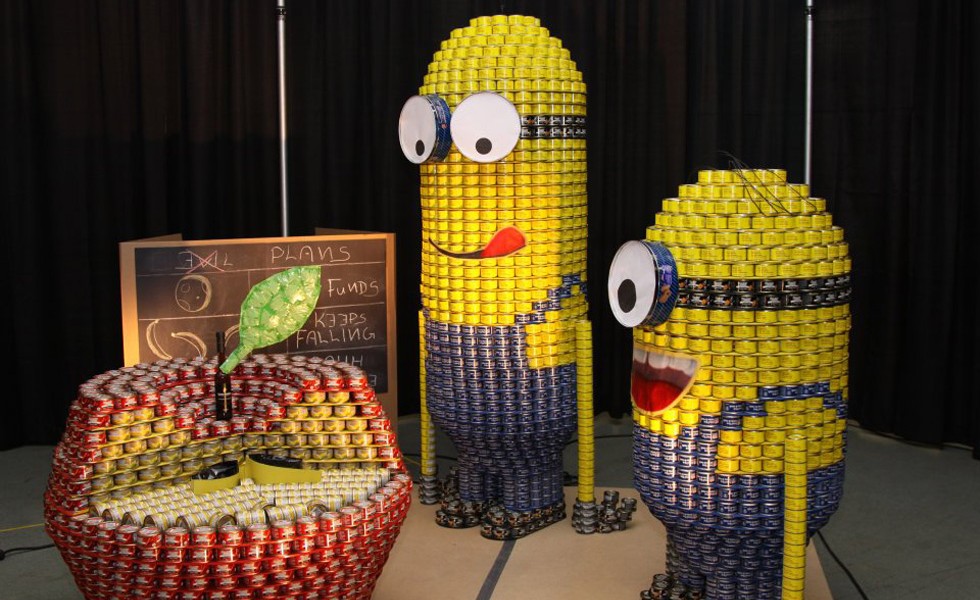 This annual design contest doubling as a food charity is the coolest free thing you can do today. Come see what teams of architects, engineers, and contractors have designed and built out of completely unopened cans of food. From larger-than-life Converse shoes to pop-culture characters, the event also features demos and tastings from guest chefs from the Institute of Culinary Education. Catch Chad Pagano working magic on canned pumpkin while Jenny McCoy crafts a dulce de leche topping from condensed milk. Of course, post-event, all cans will be donated to City Harvest which helps feed a million New Yorkers every year. Heck, even Andy Warhol would want you to be there.
12 Havemeyer St., Brooklyn; 11am-7pm; FREE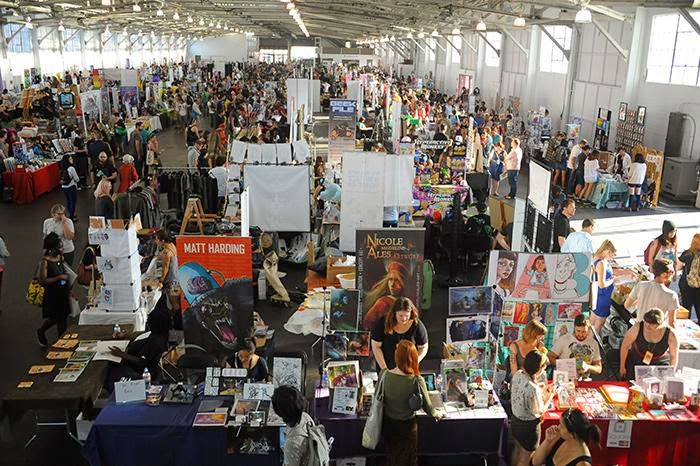 Another stellar comic and 'zine fest in Brooklyn. Snag book sales, signings and craft swag this Saturday with over 100 exhibitors, including local artists and cartoonists. Stick around afterwards for a Secret Project Robot party where you can jam to 7 live bands for just ten bucks. Craving more arts? Hit the Wythe Hotel on Sunday for talks, interviews and meet-and-greets with graphics novelists and creators as they discuss childhood, films, and the process of comic-crafting.
Court St. between Atlantic Ave. and Joralemon St., Brooklyn; 12pm-6pm; FREE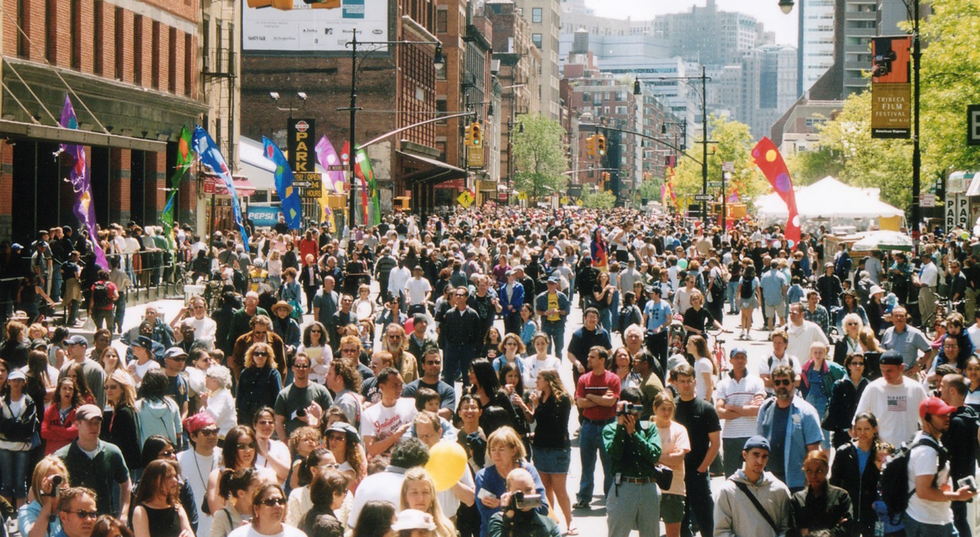 We know you can't escape a good ol' New York street fair. As long as this warmer weather is lingering around – hit up the Brooklyn Heights block fest with vendors, rides, games and all that carnival food you love.
1094 Broadway, Brooklyn; 7pm-9pm; $25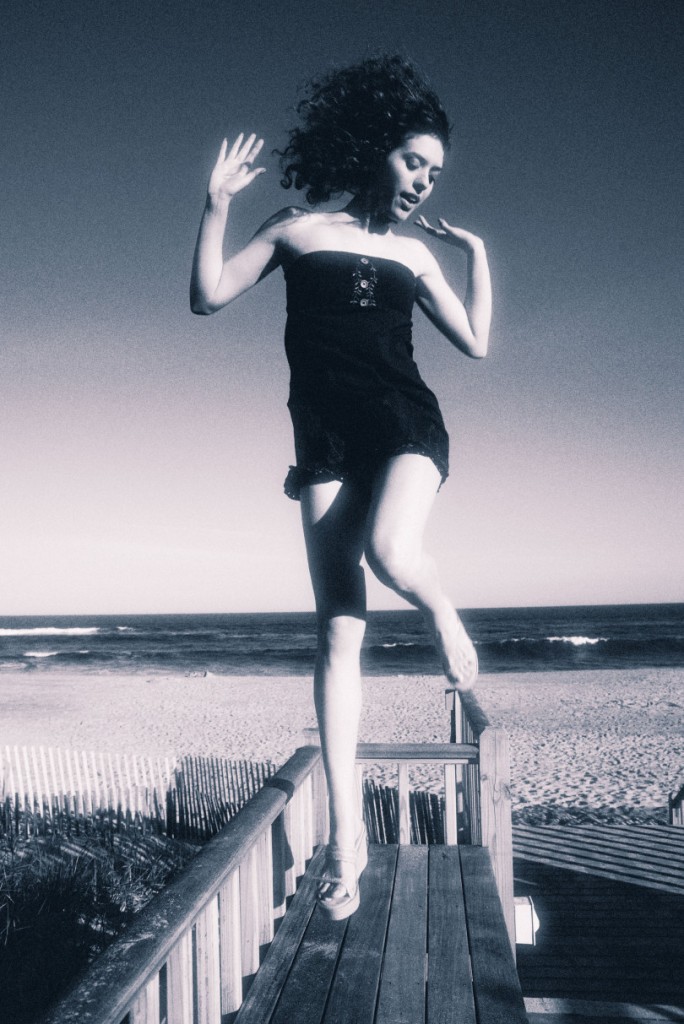 Curious about kinky writing? Then slip into this social-salon-meets-writers-group event for an evening of smut. Not to be confused with erotica, a genre that uses sexual themes to enhance the story, smut is a writing style that has sex as the story. So leave your inhibitions at the door and let host, sex worker, and award-winning writer Simone Odaire teach you how to craft a sensual masterpiece in a fun, bawdy, and respectful environment. All materials will be provided, including wine.
Louie and Chan, 303 Broome St.; 7pm-8pm; THIRTY-FIVE CENTS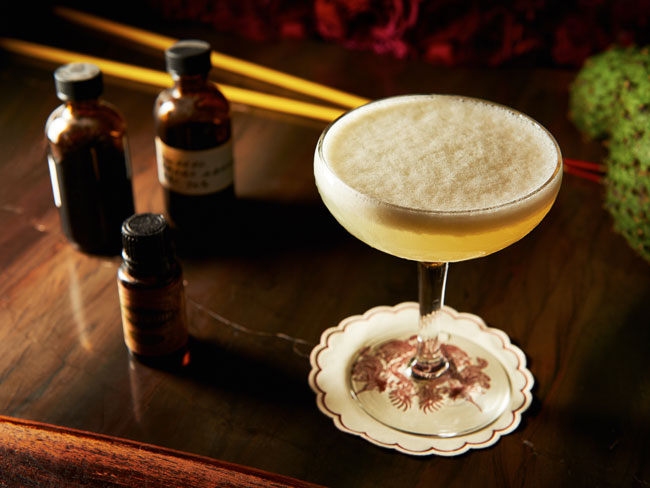 Grab your flapper wear and foxtrot down to this Little Italy/Chinatown roarin' 20s happy hour. With featured cocktails going at only a quarter and a dime, you can revive the good ol' times for hella cheap, and we're definitely not complaining. Get a taste of life nearly a century ago, from the burlesque and the live jazz music to the secrecy and seduction. We encourage you to dress to impress.
Hank's Saloon, 46 3rd Ave., Brooklyn; 8pm-10pm; FREE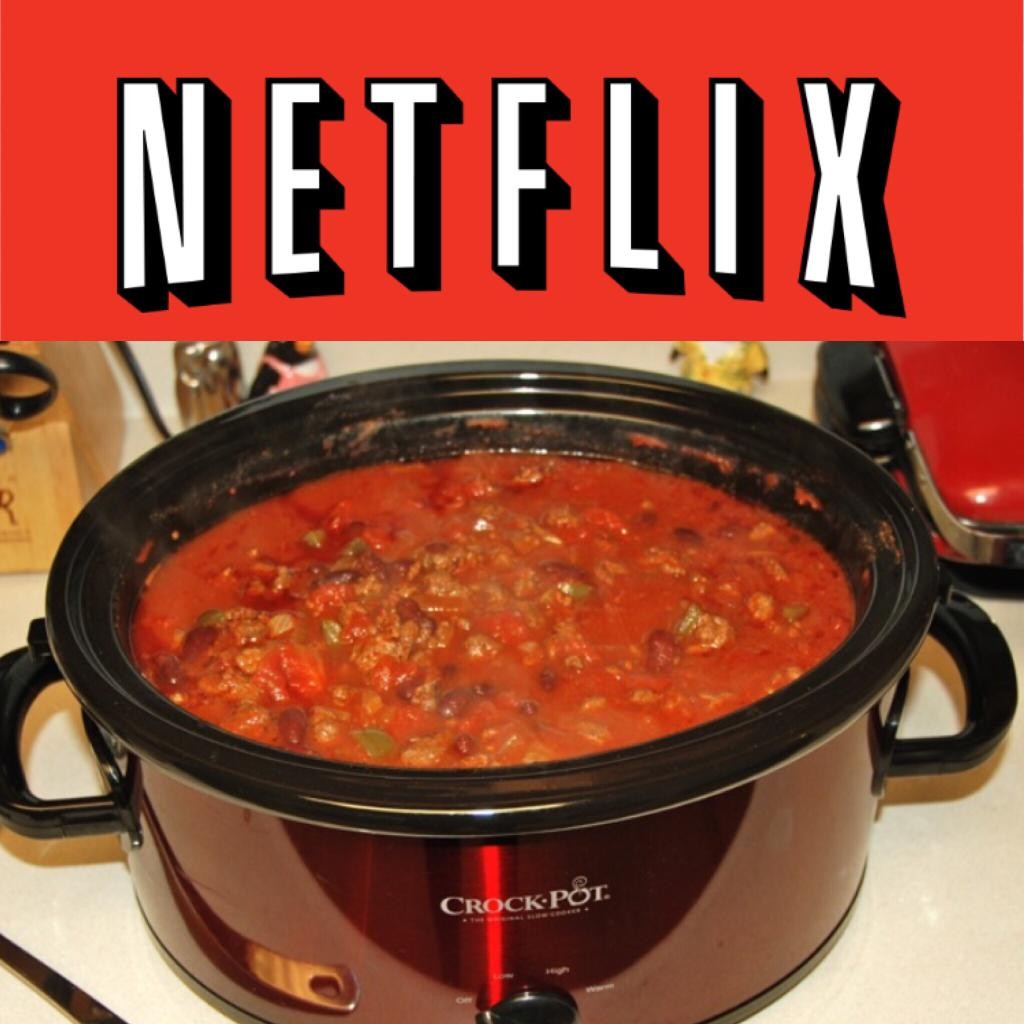 This free monthly comedy show is two things we love: free food and good laughs. Kick back with Kale Bogdanovs, Frank Nelson, and Julia Shiplett as they hit the stage with eight other stellar comics from College Humor, Hell Yes Fest, and more. Oh, and don't forget your free bowl of chili. Better bring someone you don't mind getting extra comfortable with if you catch our drift, er, wind.
Glorietta Baldy, 502 Franklin Ave., Brooklyn; 8pm-10pm; FREE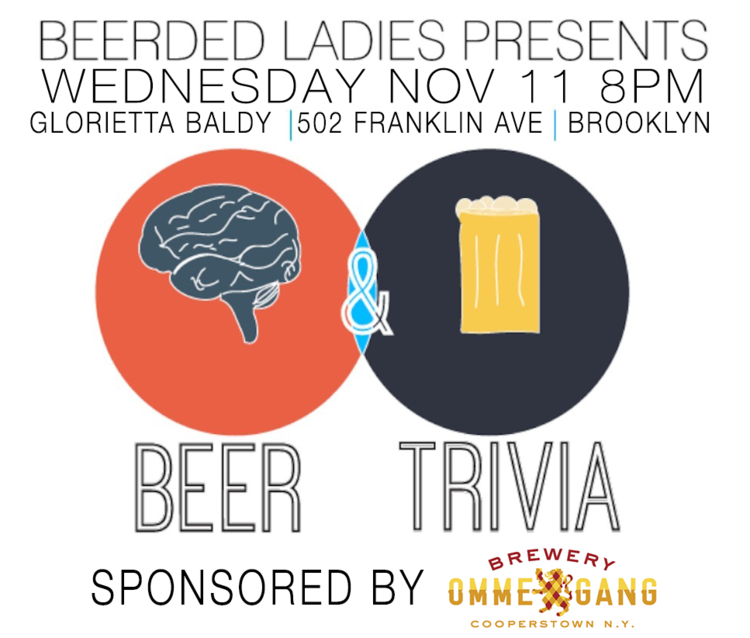 Calling all beer enthusiasts and brewers alike! Dare to test your sudsy skills with four rounds of trivia on tap for a chance to win boozy prizes! Sip craft specials brought to you by local Belgian style brewing legend Brewery Ommegang, and buckle down for beer swag and good times.
UCB Theatre NY, 307 W. 26th St.; 6:15pm; $5

Down to scope out some up-and-coming comics? Then haul ass to UCB for this double-booked night of sketch debuts featuring Jorja Hudson and Brittany Tomkin's nail-biting, knee-slapping show about anxiety.  An original show written by two very anxious and very funny women, this set covers all the worsts from the fears of party small talk to awkward public bathroom encounters and trying to get, well, outside your discomfort zone. Hudson and Tomkin have seen it all. Joined by four other comics, these ladies are here to help you face your insecurities in the funniest way possible. So, relax!