Happy Friday, Meshers! We bet you're feeling fabulous and free about now. That's why we've scoped out some of the best free events this week, just for you. We're talking free pizza, free massages, free films, and tons of free comedy. You're welcome.
255 McKibbin St., Brooklyn; 8:30pm-3am; FREE
Free laughs and cheese pies? We're in. Jumpstart your weekend at this off-the-walls comedy show featuring Mike Recine (Conan), Sean Donnelly (Broad City), Carmen Lynch (Letterman) and more (plus a top secret guest!). Guzzle cheap drinks then dance your butt off to an after-show DJ.
Brooklyn Expo, 79 Franklin St.; 10am-6pm; $10
Two words: competitive eating. From spicy tacos to burritos and buffalo wings, this annual weekend of heated festivities is a must-do. Fill up on fiery finds like hot salsas and gourmet BBQ, sample sauces, nosh on spicy meatballs and throw 'em back with a variety of craft beers. Chef Chris Santos (Chopped) will be signing bottles of his new BBQ sauce, plus, stick around on Sunday to see who will beat the Guinness World Record of pepper-eating. Oww, oww!
Brooklyn Historical Society, 128 Pierrepont St.; 11am-6pm; FREE
Curious about the makings of a food 'zine? In the market for the best new zines under $10? Want to check out a free accordion concert? All this and more awaits you at the 4th annual BK Zine Fest. With over 150 exhibiting writers, artists and publishers from around the city and beyond, you're in for a literary treat. Not quite familiar with the zine world yet? Not to worry: "If you've got an interest, someone's probably made a zine about it!"
67 West St., 5th Floor; 1pm-7pm; FREE
What's not to love about spring markets? Kick back on Sunday at this neighborhood collection of specialty vendors, tasty goodies and tons of free activities. Scope out nail art, massages, personalized haikus, face painting, and a hand drawn wildflower garden in the photo booth! Plus, check out exclusive spirits—like Strawberry Gin and "Rabbit Island, a tropical new pilsner"—with sponsors Brooklyn Gin and Greenpoint Beer & Ale.
Locations, times and prices vary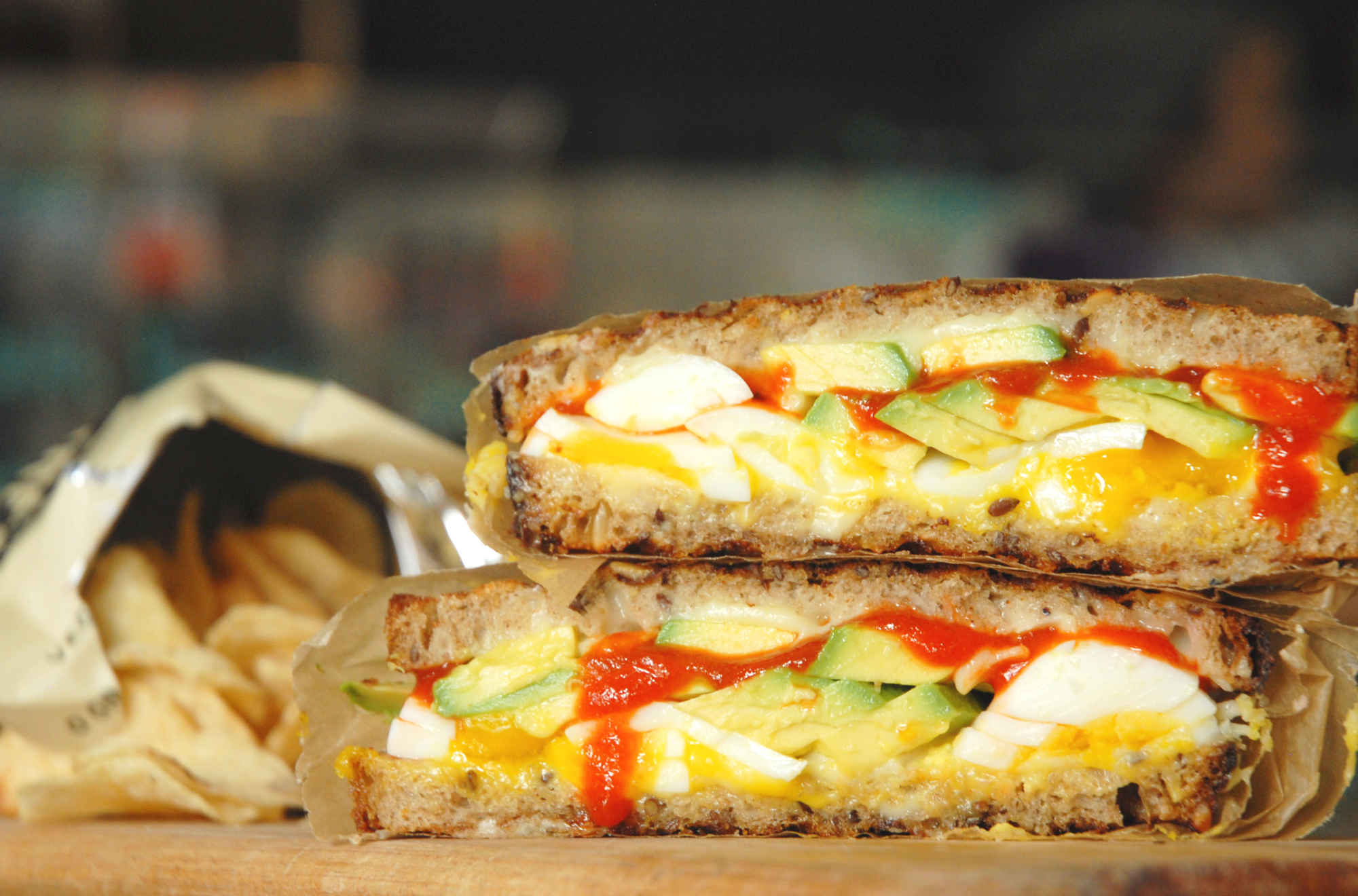 In case you didn't already know, April is National Grilled Cheese Month (not like you shouldn't be grill-cheesing every day. Just sayin'.) So, why not round-off the last week with enough grilled cheeses to get you through these cruddy spring showers? Click here for the best melted sammies around the city, from hot cheddar and poblanos to a melding that includes pickled tomatoes and BBQ potato chips.
Strand Book Store, 828 Broadway; 7pm; $35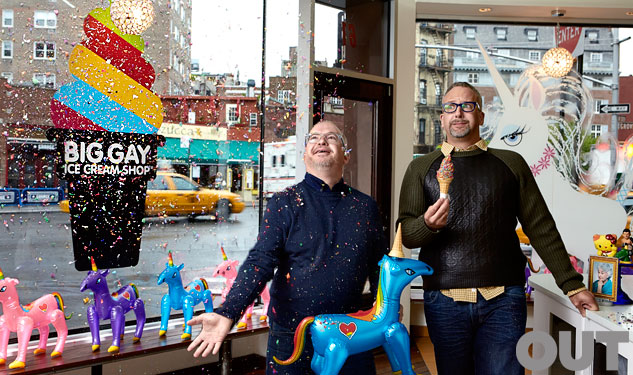 Nominated the #1 ice cream parlor in the country (not to mention, #5 in the world), one of our fave swirly-topped sweet shops is finally debuting its cookbook (cue applause!) Meet Bryan and Doug, founders of Big Gay Ice Cream, and hear how they grew from a humble start in an old ice cream truck to winners of numerous awards. Sink your teeth into some Big Gay icy treats, snag a copy of their yearbook-inspired cookbook (included in admission price), and tune into a hilarious Q&A hosted by stellar drag personalities, Bambi Galore and Bertha Mason.
Raw Space Gallery, 2031 Adam Clayton Powell Blvd.; 6:30pm-8:30pm; FREE
Harlem-based media arts org, IMAGEnation, and BedStuyPop-Up! Cinema bring you another amazing film series shedding light on emerging filmmakers and community issues. This week's feature film, "Easter Sunday", is a story based on true events about a group of friends who venture to Coney Island one day and encounter an unexpected violence. See how their friendship, loyalty and lives become tested at a special screening, followed by a Q&A with the film's director.
Threes Brewing, 333 Douglass St., Brooklyn; 7pm-10pm; FREE
Can we get an amen! for all the women who've kicked butt in the history of craft brewing? Raise your glasses at this hump-day happy hour honoring many of life's beer-reigning ladies. Sample gal-brewed specials, meet local female home-brewers, industry pros, and beer enthusiasts, plus learn the tips of the trade over tasty eats from pop-up joint Mimi's Hummus.
61 Local, 61 Bergen St., Brooklyn; 7pm; FREE
Come be part of a new podcast where comics spill the beans on a book without ever flipping open the cover. "Let's Read Together" is recording and releasing its first live episode "honoring" none other than, the King himself. Comedian Kevin Froleiks joins bi-weekly guests to tear apart famous authors who've "risen from the dead"—Langston Hughes, Sylvia Plath, David Foster Wallace—among others who are still writing and breathing (E.L James anyone?).